Royals' bullpen to be even deeper in 2016?
Spring competion will likely center around final two spots on staff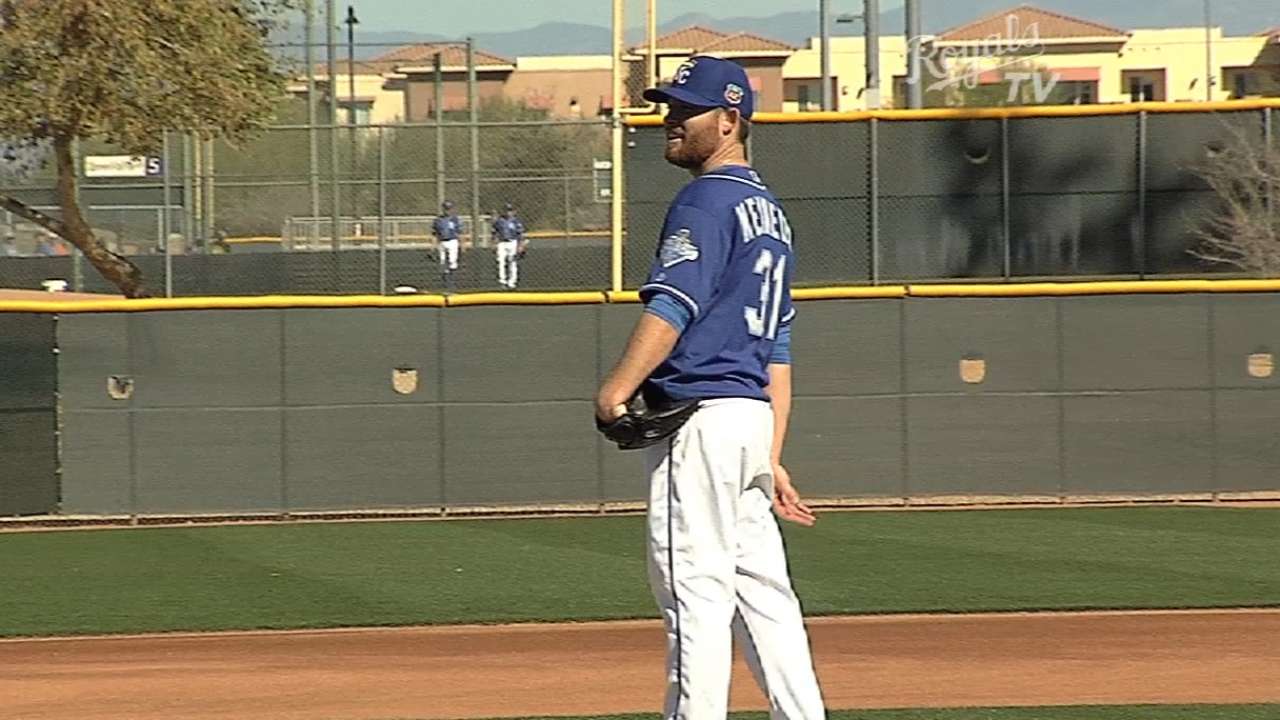 SURPRISE, Ariz. -- Spring Training always is a numbers game, and that is especially true in regards to the Royals' bullpen this season, where as many as nine guys are competing for just one or two spots.
The Royals' staff basically has 10 locks -- Yordano Ventura, Edinson Volquez, Ian Kennedy, Chris Young, Kris Medlen, Danny Duffy, Wade Davis, Kelvin Herrera, Joakim Soria and Luke Hochevar.
Depending on whether manager Ned Yost carries 11 or 12 pitchers to start the season, that only will leave one or two open spots among this group: Dillon Gee, Miguel Almonte, Brian Duensing, Brian Flynn, David Huff, Peter Moylan, Chien-Ming Wang, Ross Ohlendorf and John Lannan.
• Infante healthy, set to battle for second-base job
Yost said evaluating that group isn't as daunting as it would seem.
"We always get guys innings," Yost said. "We're playing more games than anyone in baseball with all the split-squad games we got.
• Spring: Tickets | Ballpark | 40-man roster | NRIs
"And it's not just my challenge. It's everyone's challenge, from the front office to the coaching staff to the scouts. Everybody is watching and evaluating. It's not one guy, it's 30 or so."
The Royals' bullpen will likely will be even deeper than last year's.
"It keeps looking like it will get progressively better and deeper," Yost said.
Snider watch
The Royals are curious to see what they have in outfielder Travis Snider, a former first-round Draft pick of the Blue Jays who signed a Minor League deal with a Spring Training invite.
"Our scouts really like him," Yost said. "We really like him. We think he's capable of having a big bounce-back year. He had a good year a couple years ago.
"You give them an opportunity and see what happens. You always have one or two really big surprises each camp. Could he be one of them? We'll see."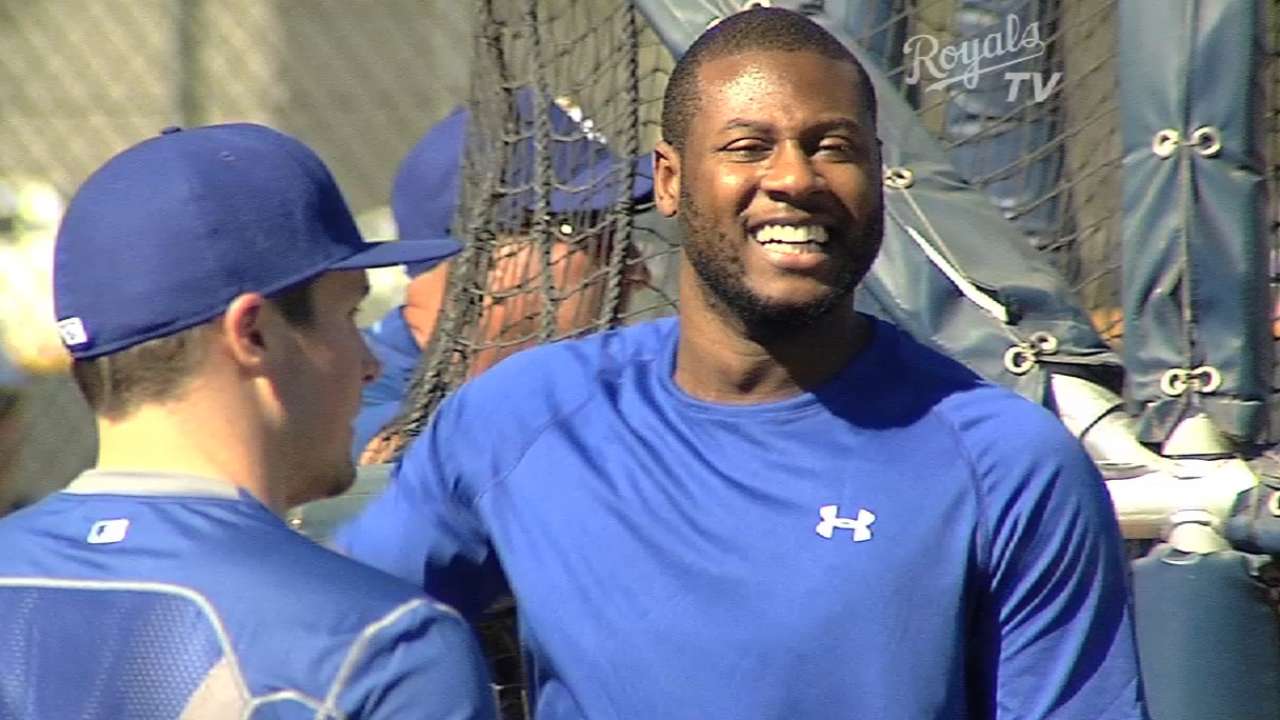 Duffy ready to go
Left-hander Duffy is eager to get the games started this spring.
Duffy wants to prove he can reclaim his job in the rotation by demonstrating better command.
"I'm tired of talking about it," Duffy said. "I just want to do it.
"I'm tired of missing the strike zone for three hitters at a time or burning up 30 pitches to get a couple guys out. It's time to start just doing it right."
Jeffrey Flanagan is a reporter for MLB.com. Follow him on Twitter at @FlannyMLB. This story was not subject to the approval of Major League Baseball or its clubs.