Archer bullish on Rays' 2016 rotation
Ace believes staff can be one of the best in franchise history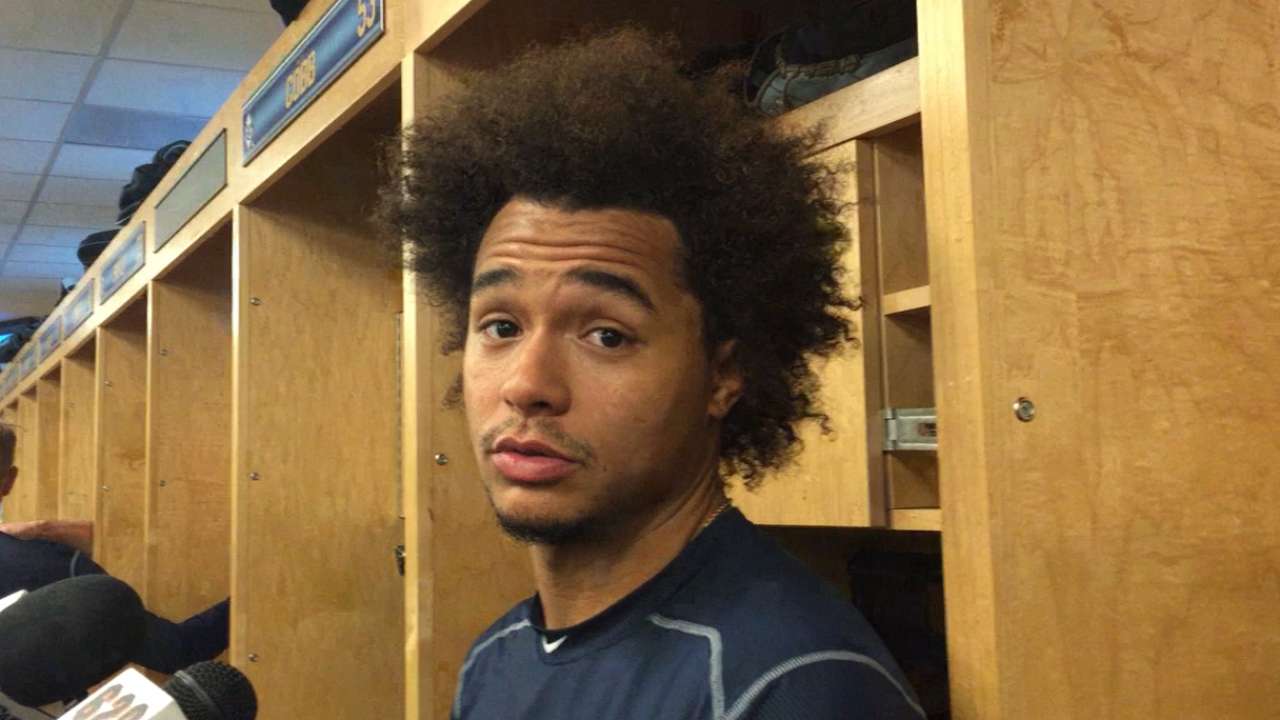 Spring Training: Schedule | Tickets | More info
The question for this group as Rays pitchers and catchers took part in their first workout on Sunday: Can the 2016 starters live up to the high bar established in the past?
"It's not going to be easy," said Archer, who went 12-13 with a 3.23 ERA in 2015. "But we definitely have a lot of depth in Triple-A, and Erasmo really came on strong last year. Matt Moore is one of the most dynamic arms in the game.
"Smyly, ever since he's been a Ray, he's probably made a total of about 25 starts as a Ray, but if you just put those 25 starts versus other people's 25 starts, he's in the elite status. Now the key is having him do that for 30-plus this season. Odorizzi really came on."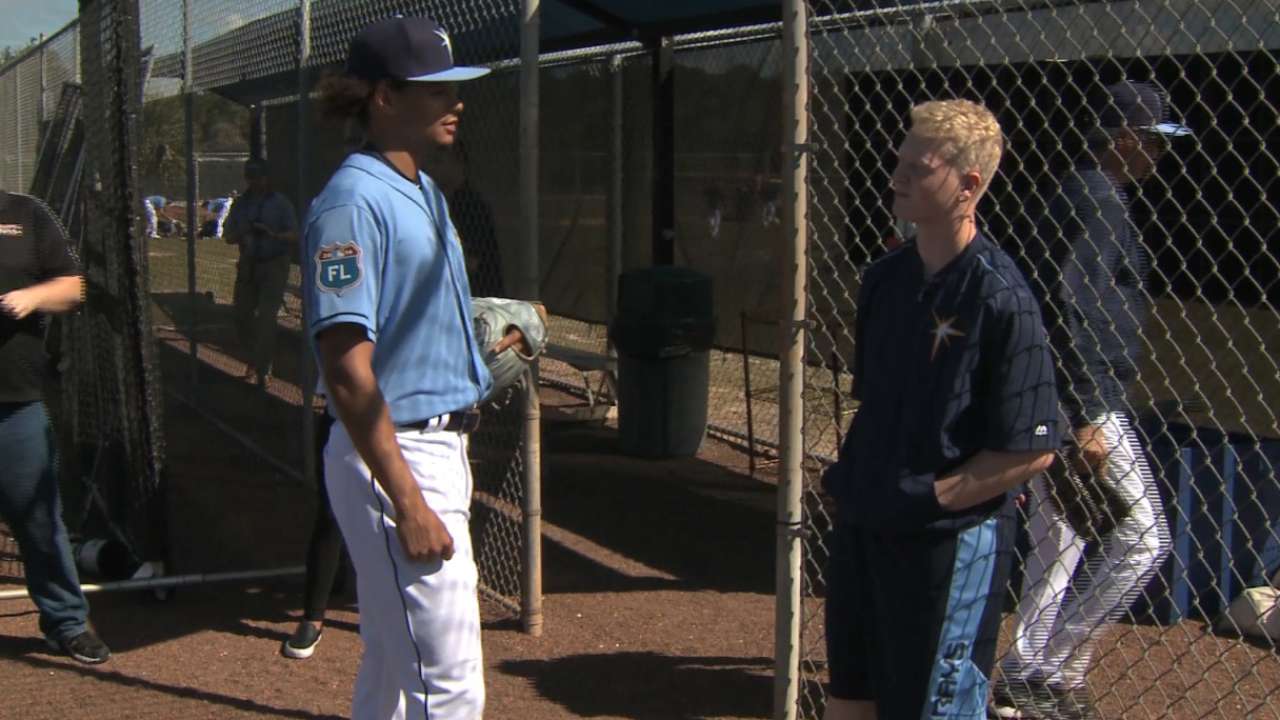 Archer's conclusion?
"So, yeah, I think there is that possibility [this year's starters can be as good as previous rotations]," Archer said. "We're going to have to put in some work. I mean, it's not going to be easy. There are some things all of us need to get better at for sure. But, I mean, there is definitely that possibility to be one of the best starting staffs that we ever had."
Bill Chastain is a reporter for MLB.com. This story was not subject to the approval of Major League Baseball or its clubs.