MLB.com Columnist
Richard Justice
In tough AL East, don't count out O's
Gallardo addition latest move in stellar offseason for Duquette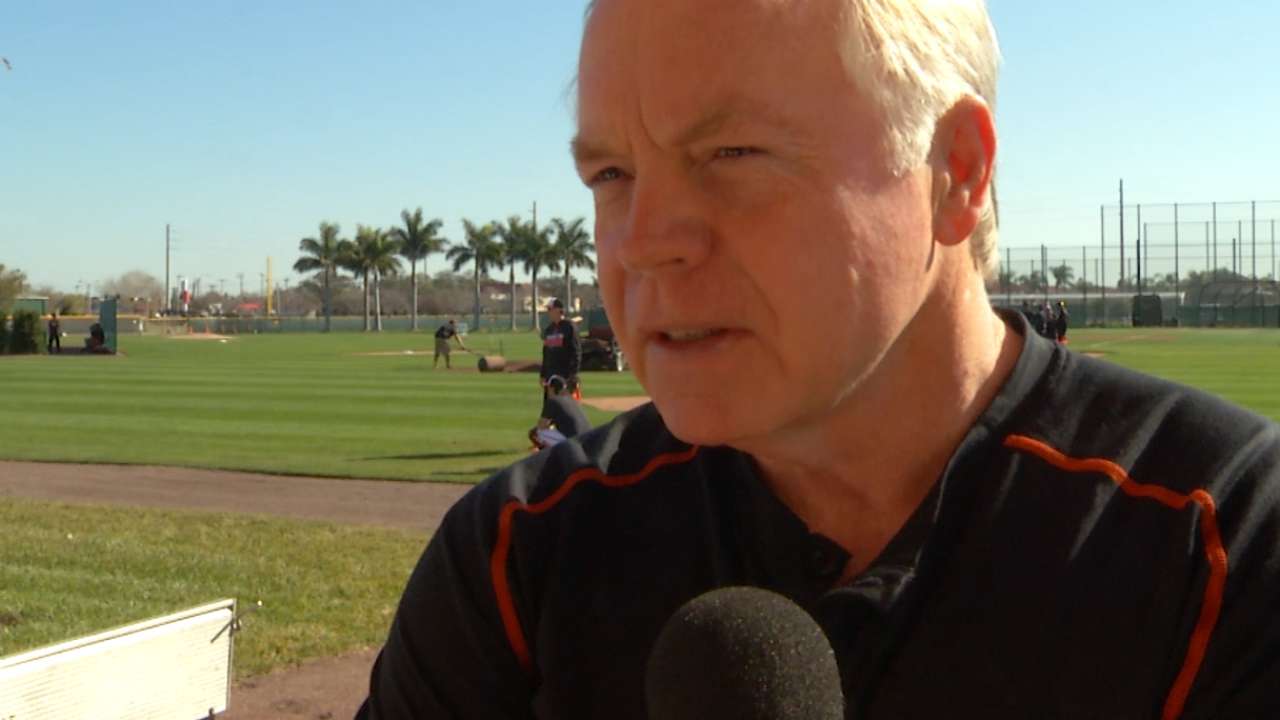 The Baltimore Orioles still may not be your pick to win the American League East after their latest addition, workhorse right-hander Yovani Gallardo.
Some of you will stick with the Red Sox. They're a solid choice. Others like the Yankees and Blue Jays. No problem there, either. The Rays are better, too, with a much better lineup behind all that pitching.
Here's a little secret about this kind of stuff. The Orioles absolutely love being doubted. They feed off it and are motivated by it. Manager Buck Showalter will mention it a hundred times this spring, and he'll do it within earshot of his players.
Showalter's guys will listen. Two years ago when the O's won the AL East, they hadn't been a popular pick that season, either. When they clinched the divison, center fielder Adam Jones stayed on message.
"People still don't believe in us," Jones said. "Hey, that's fine. We believe. That's all that matters."
This Spring Training feels a lot like that one. In 2014, the Orioles were on almost no one's radar until signing outfielder Nelson Cruz and right-hander Ubaldo Jimenez five days apart in February.
And this offseason had the look and feel of being a disaster. When it began, the O's figured they might lose first baseman Chris Davis, catcher Matt Wieters, reliever Darren O'Day and left-hander Wei-Yin Chen.
Then something remarkable happened. Wieters accepted the $15.8 million qualifying offer. O'Day re-signed in late January and Davis a month later.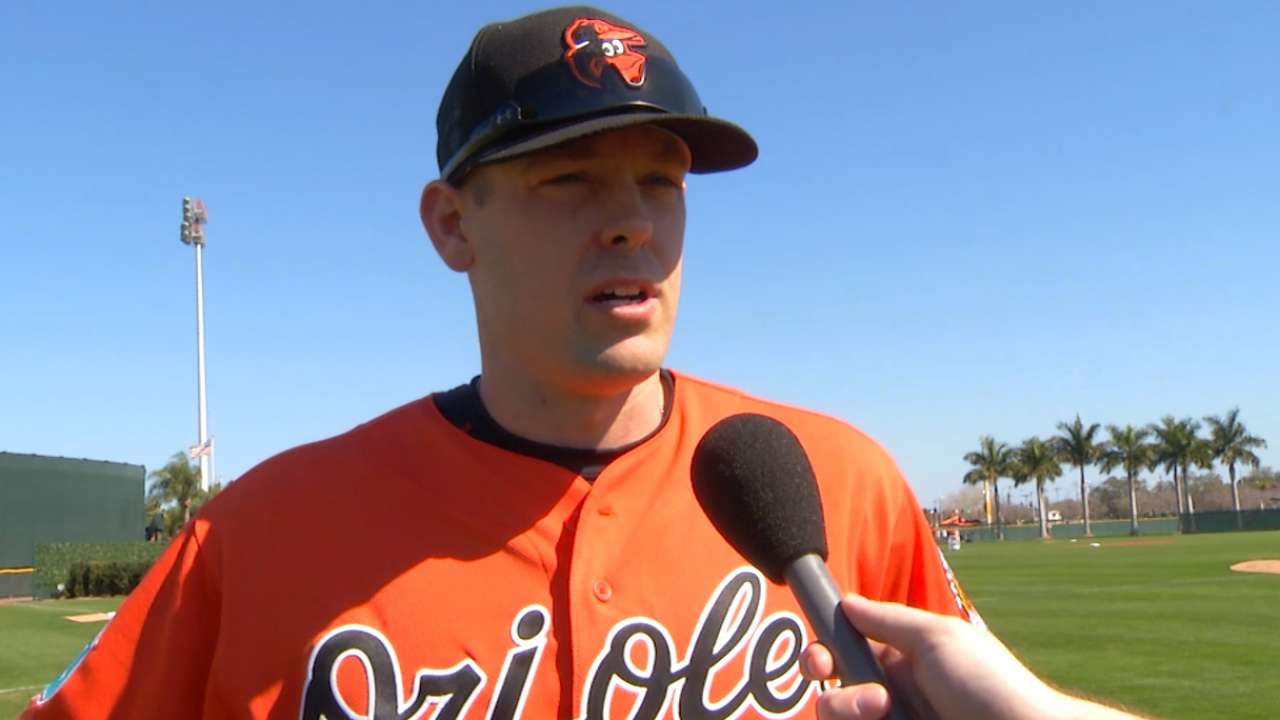 Other good stuff happened. General manager Dan Duquette pulled off a nice trade for Mark Trumbo, who has averaged 26 home runs in five Major League seasons. Duquette also signed South Korean slugger Hyun Soo Kim, who figures to contribute.
And on Saturday, Baltimore took another huge step forward by agreeing to terms with Gallardo on a three-year, $35 million contract. That deal is pending a physical and has not been confirmed by the club. Gallardo slots into the rotation somewhere behind Chris Tillman and alongside Miguel Gonzalez, Jimenez and Kevin Gausman.
The Orioles believe Gallardo will nicely replace Chen, who signed with the Marlins. In four years with the O's, Chen averaged 177 innings and had a 3.72 ERA. In that same period, Gallardo averaged 190 innings with a 3.69 ERA.
Now if Duquette can finish the second half of his spring doubleheader by agreeing to terms with free-agent outfielder Dexter Fowler, the Orioles could make another run at a division championship.
They still need Gausman to take another step toward being the ace he's envisioned to be. They need youngsters Dylan Bundy and Hunter Harvey to make strides toward the rotation.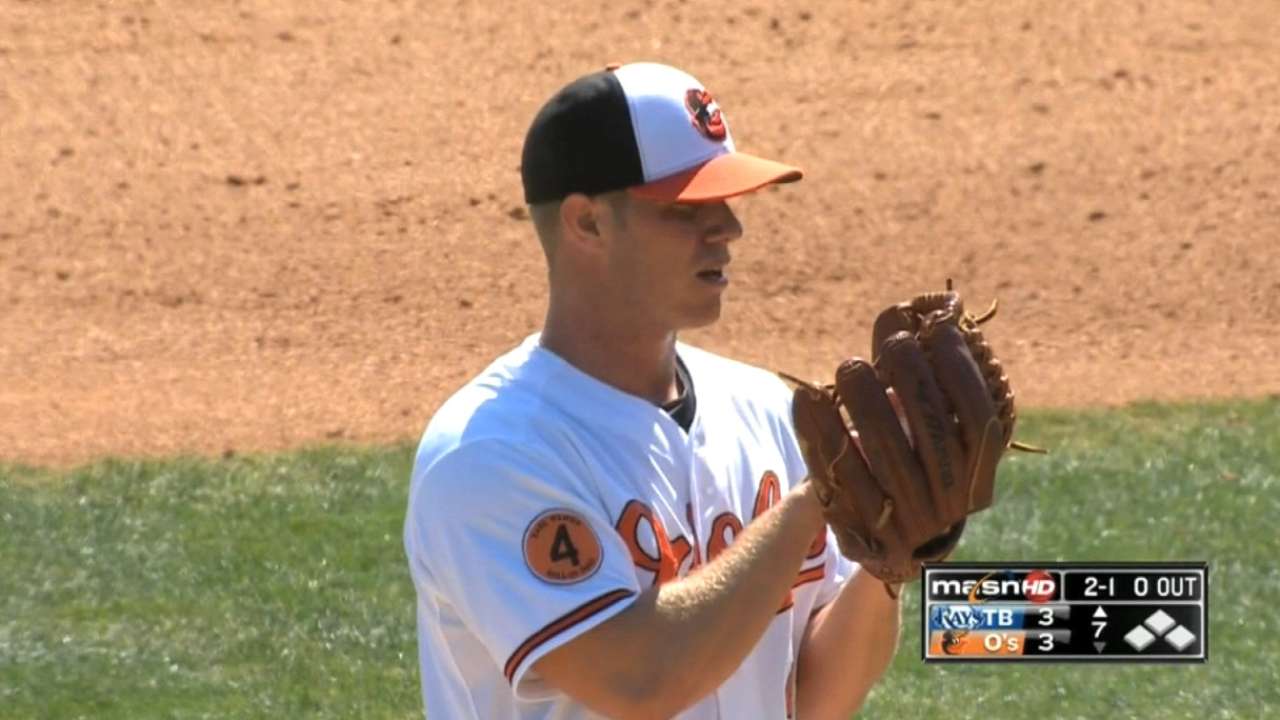 And they need to keep their main guys on the field. If all of that -- or some of that -- happens, the O's are in business.
They may not be spectacular in any area outside of the bullpen, but they have no glaring weakness, either. In a division that appears to be up for grabs, with all five teams seeing a path to the postseason, that may be enough.
The Orioles also have huge strengths. They have a core of leadership that's as good as any in baseball -- Jones, Wieters, shortstop J.J. Hardy, etc. They have a manager, Showalter, who is as good as anyone at putting his players in position to succeed and getting them to believe in one another.
And in Duquette, Baltimore has a general manager who is as thorough and as creative as any on the planet. In the four years Duquette and Showalter have been together, the O's have won more regular-season games (355) than any other AL team and made two playoff appearances.
Camden Yards again has some Orioles magic in the air. In the end, it'll probably come down to Davis, Jones, etc., staying healthy, while getting solid contributions from Jimenez, Gausman and at least one of the two kids, Bundy or Harvey.
But considering how things started and how they could have gone, this has been an unimaginably nice offseason for the O's. If Duquette gets the deal done with Fowler, it may be time to take a second and third look at the AL East. It may be a sweet baseball summer in Baltimore after all.
Richard Justice is a columnist for MLB.com. Read his blog, Justice4U. This story was not subject to the approval of Major League Baseball or its clubs.