Familiar faces: Longest Opening Day streaks
Position-by-position look at the players with the most consecutive season-opening starts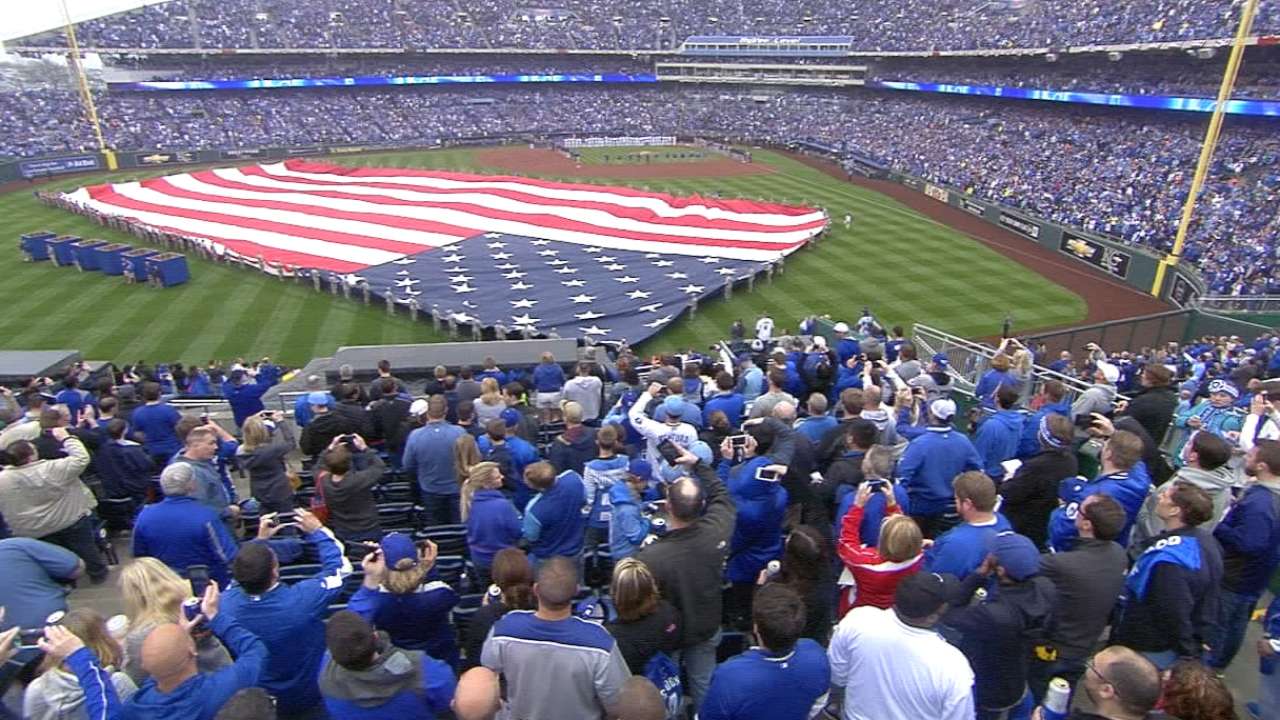 Regular-season games will return on Sunday with a trio of contests spanning the full day. With that in mind, we take a look at the longest active streaks of Opening Day starts for the same team at each position, as well as how they stack up to the all-time record.
Catcher: Yadier Molina (Cardinals)
Consecutive Opening Day starts: 11
The last Cardinals catcher not named Molina to start on Opening Day was the team's current manager, Mike Matheny -- all the way back in 2004. Molina's current string of 11 consecutive season-opening starts is tied for the longest active streak at any position with one team and puts him only three shy of the all-time record for catchers.
Molina is currently tied with David Wright for the longest active streak of Opening Day starts at any one position with the same team, but that run is in jeopardy heading into the 2016 season. The eight-time All-Star and seven-time Gold Glove Award winner is currently recovering from a pair of surgeries to repair a torn ligament in his left thumb, though Molina maintains that his plan is to be ready by Opening Day. No other active catcher has a streak even half as long as Molina's right now, with San Francisco's Buster Posey checking in second with five straight Opening Day starts behind the dish.
Longest streak all-time: 14 (Bill Dickey, Yankees; Ray Schalk, White Sox)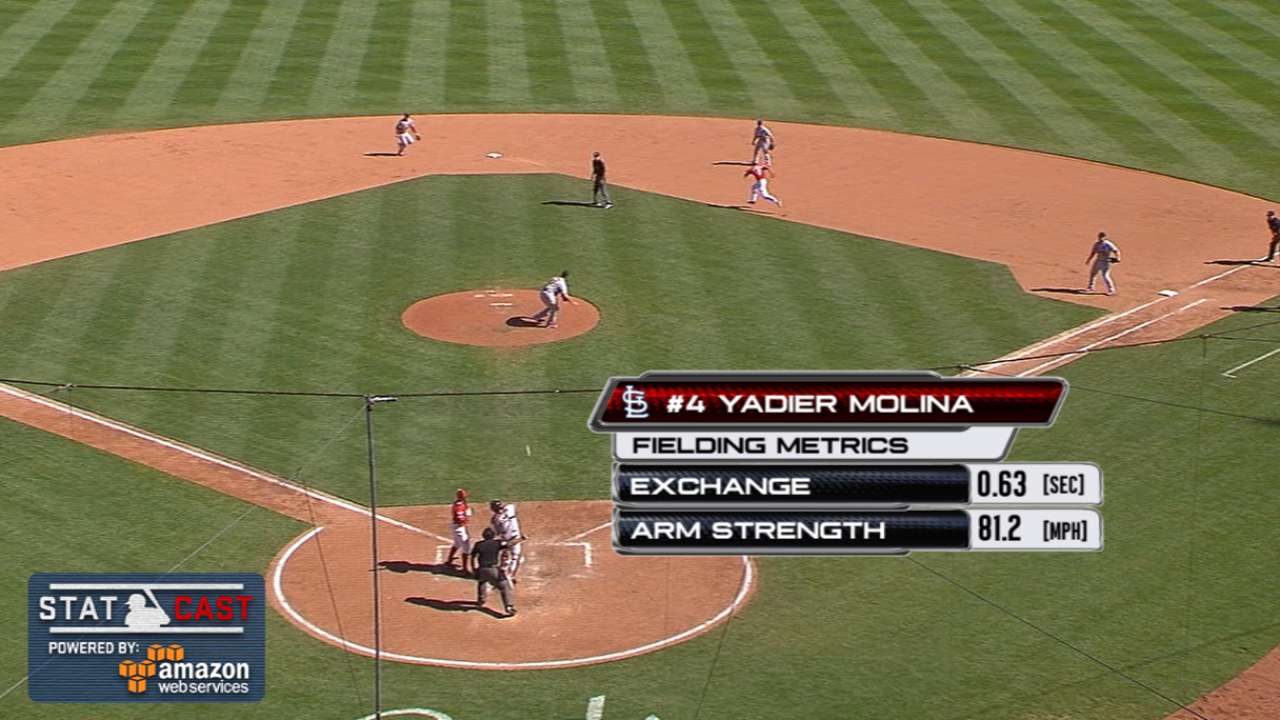 First base: Joey Votto (Reds)
Consecutive Opening Day starts: 7
Votto is the first of three Reds on this list, having made the Opening Day start at first base each year since 2009. Despite watching teammates Todd Frazier and Aroldis Chapman get traded this offseason to the White Sox and Yankees, respectively, Votto remains in Cincinnati and is in line to once again man first base to begin the '16 season. A four-time All-Star, Votto begins the year as the Reds' all-time leader in both career on-base percentage (.423) and OPS (.957).
Longest streak all-time: 17 (Joe Judge, Twins)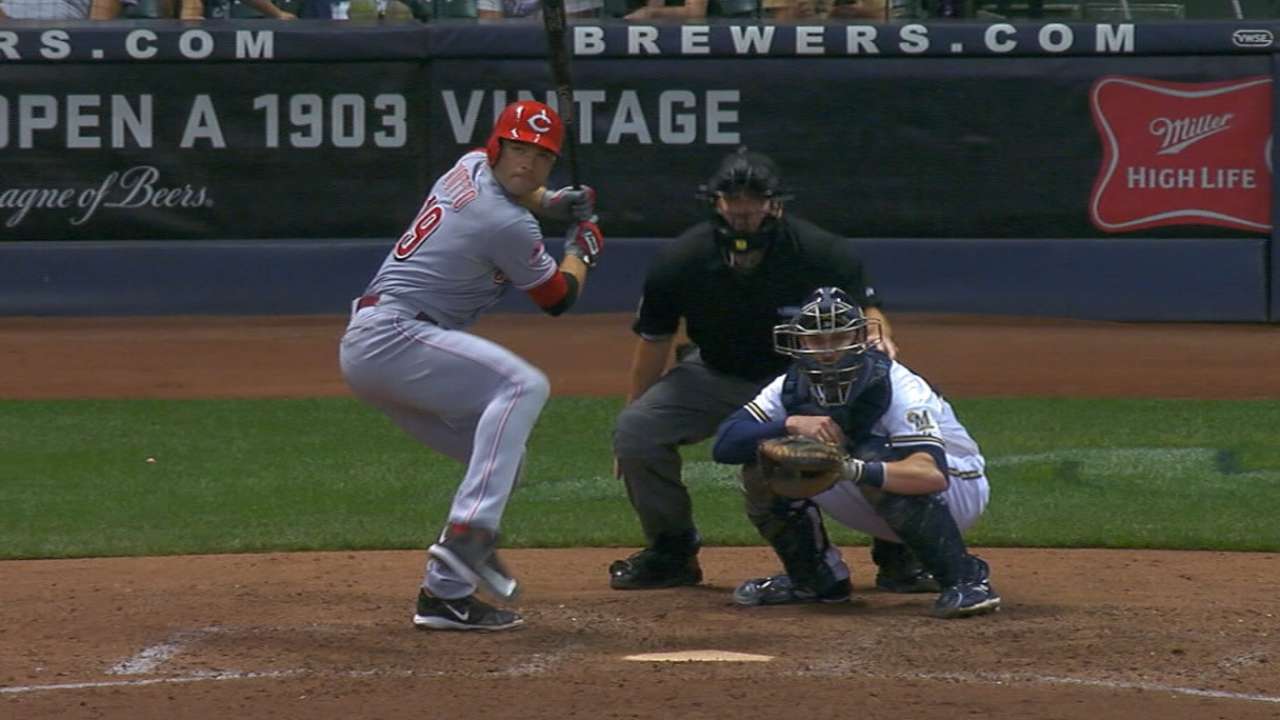 Second base: Brandon Phillips (Reds) and Dustin Pedroia (Red Sox)
Consecutive Opening Day starts: 9
Phillips' streak appeared to be on the verge of ending this offseason, with the Reds reportedly agreeing to a deal that would have sent him to the Nationals. Yet the veteran second baseman apparently elected not to waive his no-trade clause, thus putting him in line to make his 10th straight Opening Day start -- and 11th overall -- for Cincinnati.
As for Pedroia, he'll be looking to extend not only his streak of consecutive Opening Day starts, but also his Opening Day hitting streak. The Red Sox second baseman has at least one hit in all nine of his Opening Day starts -- and multiple hits in six of the nine, including a 3-for-5, two-homer effort last year. Pedroia enters this year hitting .421 (16-for-38) with four homers and only three career strikeouts on Opening Day.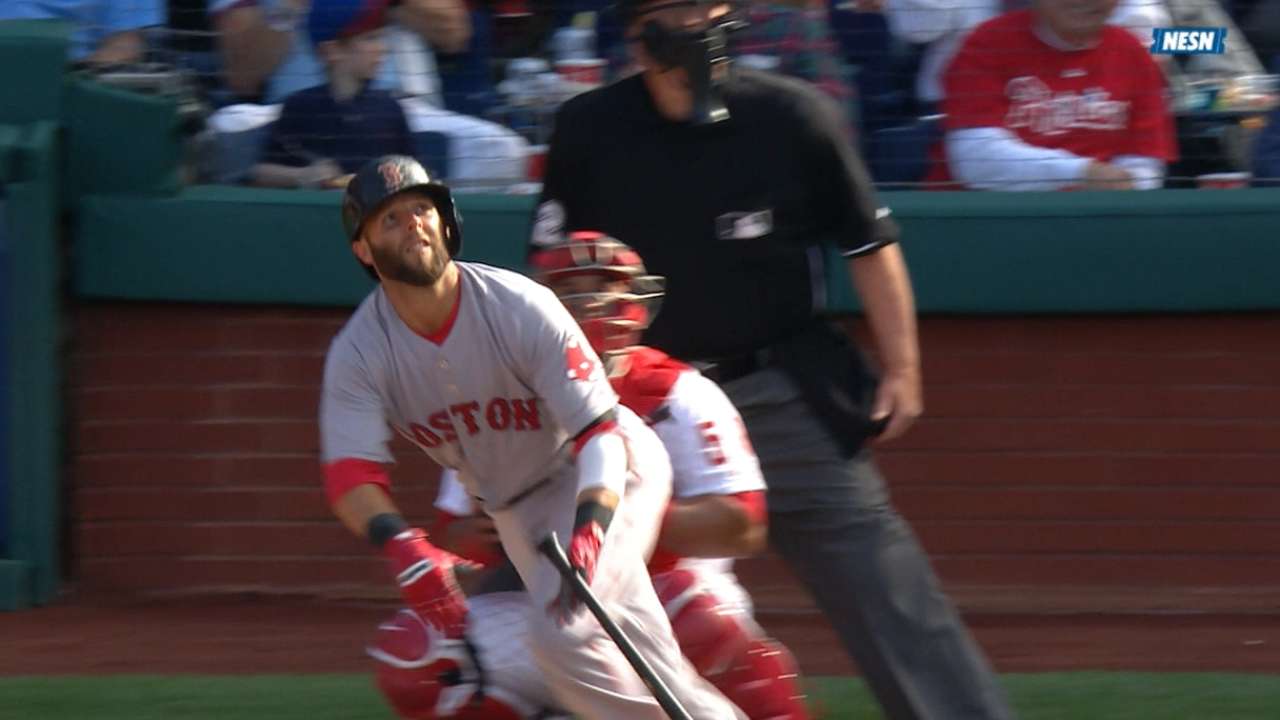 Longest streak all-time: 17 (Lou Whitaker, Tigers)
Third base: David Wright (Mets)
Consecutive Opening Day starts: 11
Though injuries disrupted much of Wright's 2015 campaign, they didn't stop him from keeping pace with Molina for the longest active streak of Opening Day starts. The lifelong Met made his 11th straight season-opening start, but then landed on the disabled list after just eight games due to a right hamstring strain. The real concern came when he experienced back discomfort during his rehab -- later diagnosed as spinal stenosis -- that put his entire season in jeopardy. Wright, however, battled back from the injury and returned in late August to help the Mets in their run to the National League pennant. Now, with Molina ailing and Wright reportedly healthy, the Mets third baseman could be poised to take sole possession of the longest active Opening Day starts streak.
Longest streak all-time: 20 (Brooks Robinson, Orioles)
Shortstop: Elvis Andrus (Rangers)
Consecutive Opening Day starts: 7
Technically, Andrus doesn't have the longest active streak of Opening Day starts for one team by a shortstop -- yet. As of now, that honor still belongs to Troy Tulowitzki, who has started each of the past nine season openers for the Rockies, but he was traded to the Blue Jays last July. Likewise, Erick Aybar and Alexei Ramirez both found new homes this offseason after starting each of the past seven season openers for the Angels and White Sox, respectively. That leaves Andrus primed to take over the top spot, assuming he's healthy come Monday.
Longest streak all-time: 14 (Cal Ripken Jr., Orioles; Jimmy Rollins, Phillies)
Left field: Matt Holliday (Cardinals)
Consecutive Opening Day starts: 6
Left field has had the least amount of consistency among active players, with Holliday's six consecutive Opening Day starts marking the fewest by any positional leader (excluding designated hitter). In fact, only eight teams have used the same left fielder for each of the past two season openers -- and only the Cardinals and Royals (Alex Gordon) have used the same one for more than the past three. Holliday, meanwhile, has made 11 straight Opening Day starts overall, though four came with the Rockies from 2005-08 and another came with the A's in '09 before he landed in St. Louis.
Longest streak all-time: 13 (Lou Brock, Cardinals)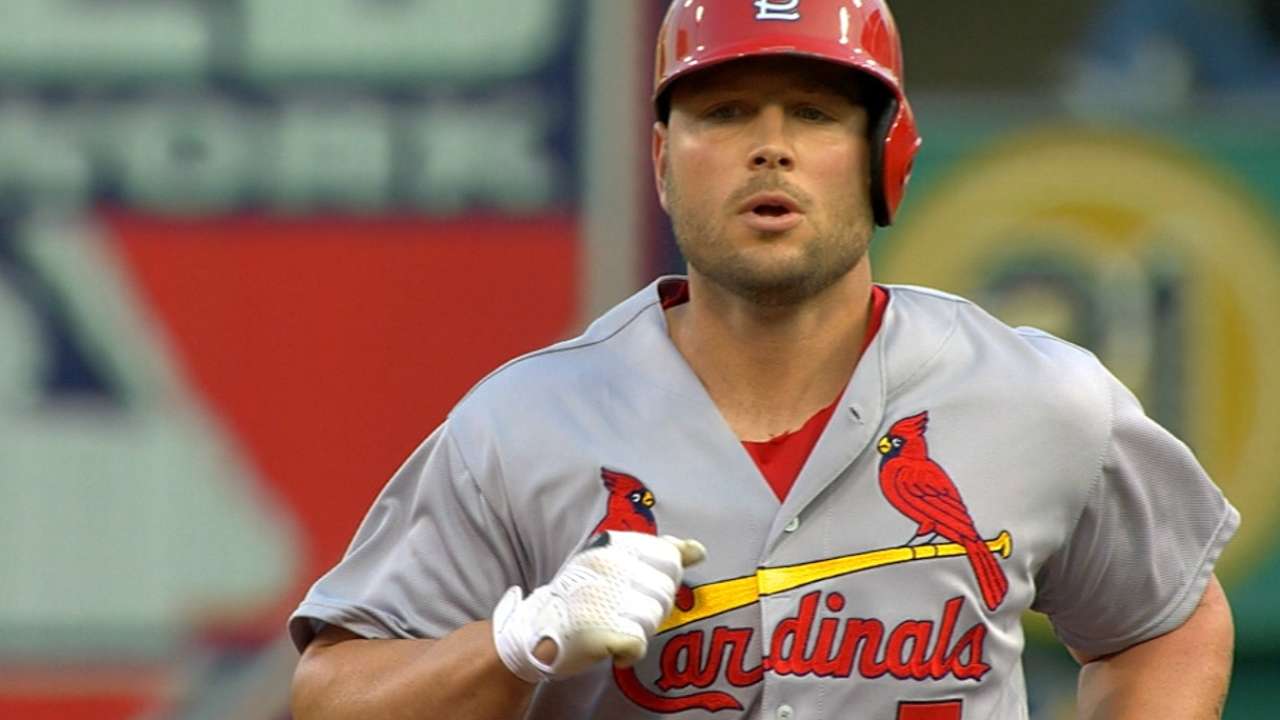 Center field: Adam Jones (Orioles)
Consecutive Opening Day starts: 8
Jones has been the one constant in Baltimore when it comes to Opening Day. While the five-time All-Star has manned center field for every season opener since 2008, the O's haven't used the same player at any another position for even their past three Opening Day games. Jones has recorded three three-hit games on Opening Day, tying him with Chase Utley, Alex Rios and Adam Lind for the most among active players.
Longest streak all-time: 19 (Willie Mays, Giants)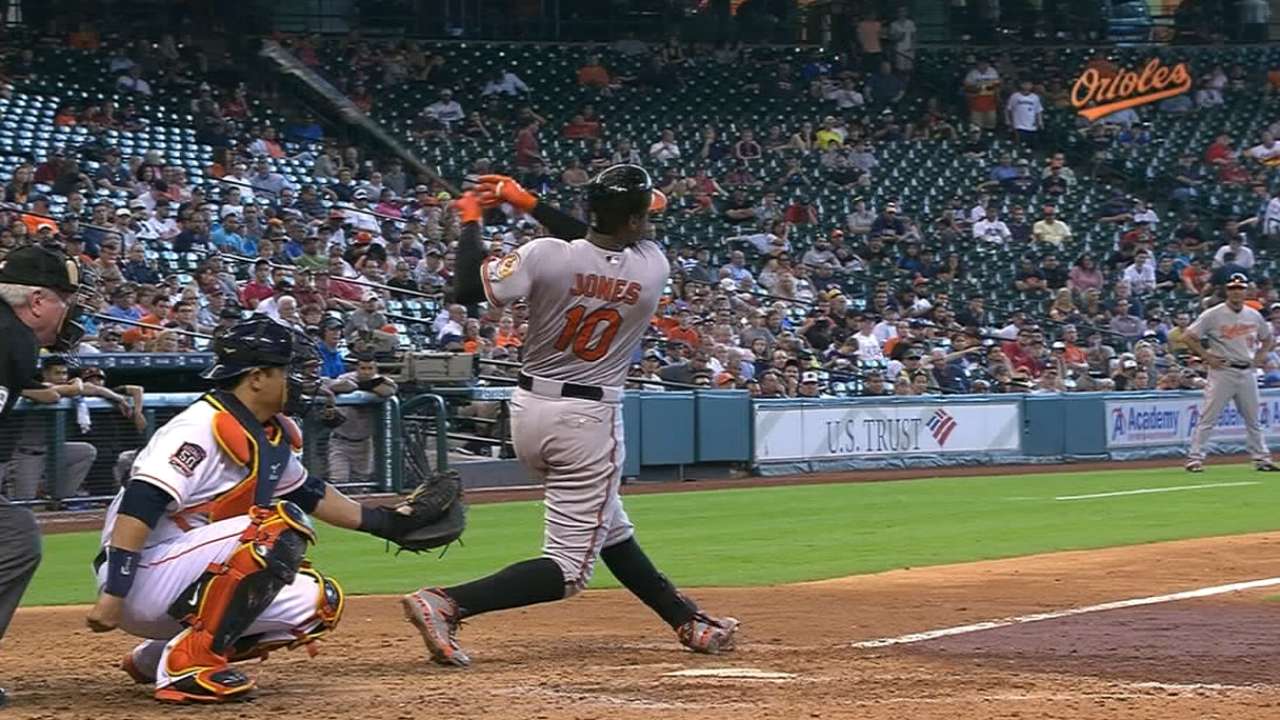 Right field: Jay Bruce (Reds)
Consecutive Opening Day starts: 7
As promised, here's the third Reds player to make the list. Bruce's name has been frequently mentioned in trade rumors this offseason, and he still remains a potential trade candidate before the season starts. If indeed he is moved prior to the season opener, the new active leader would become Jose Bautista, who has started each of the Blue Jays' past six Opening Day ballgames in right field.
Longest streak all-time: 15 (Roberto Clemente, Pirates)
Designated hitter: Victor Martinez (Tigers)
Consecutive Opening Day starts: 3
This streak was highly in doubt at this time a year ago, considering Martinez had undergone surgery on Feb. 10 to repair a torn medial meniscus in his left knee. Despite the offseason injury, suffered during a January workout, Martinez battled his way back throughout Spring Training and found himself in the lineup for Detroit's 4-0 season-opening victory over Minnesota. It's a good thing, too, for the sake of this list, considering no other DH with at least two straight Opening Day starts is currently still with the team for which he made those starts.
Longest streak all-time: 10 (Edgar Martinez, Mariners)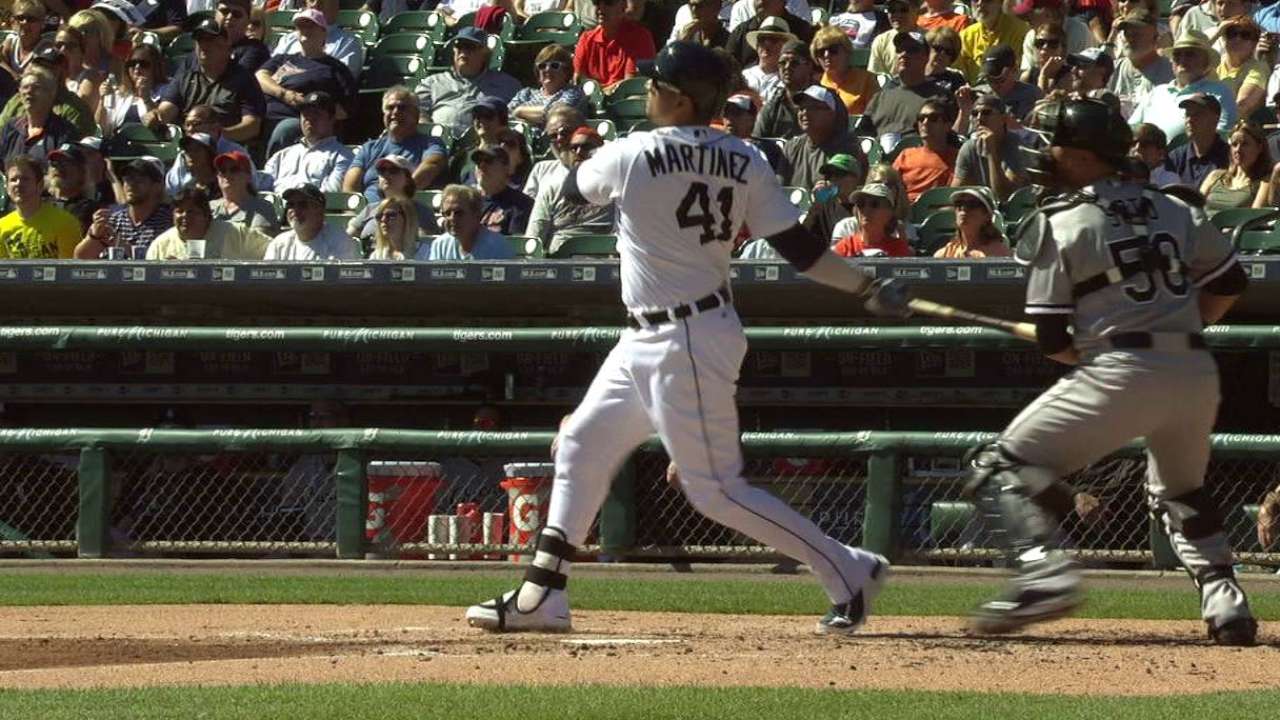 Starting pitcher: Felix Hernandez (Mariners)
Consecutive Opening Day starts: 7
At just 29 years old and under contract through 2019, Hernandez doesn't appear ready to lose his grip on this spot for some time. The perennial American League Cy Young Award candidate made his first Opening Day start in 2007 at just 20 years old, but he deferred to free-agent acquisition Erik Bedard the following year before starting his current streak with the Opening Day nod in '09.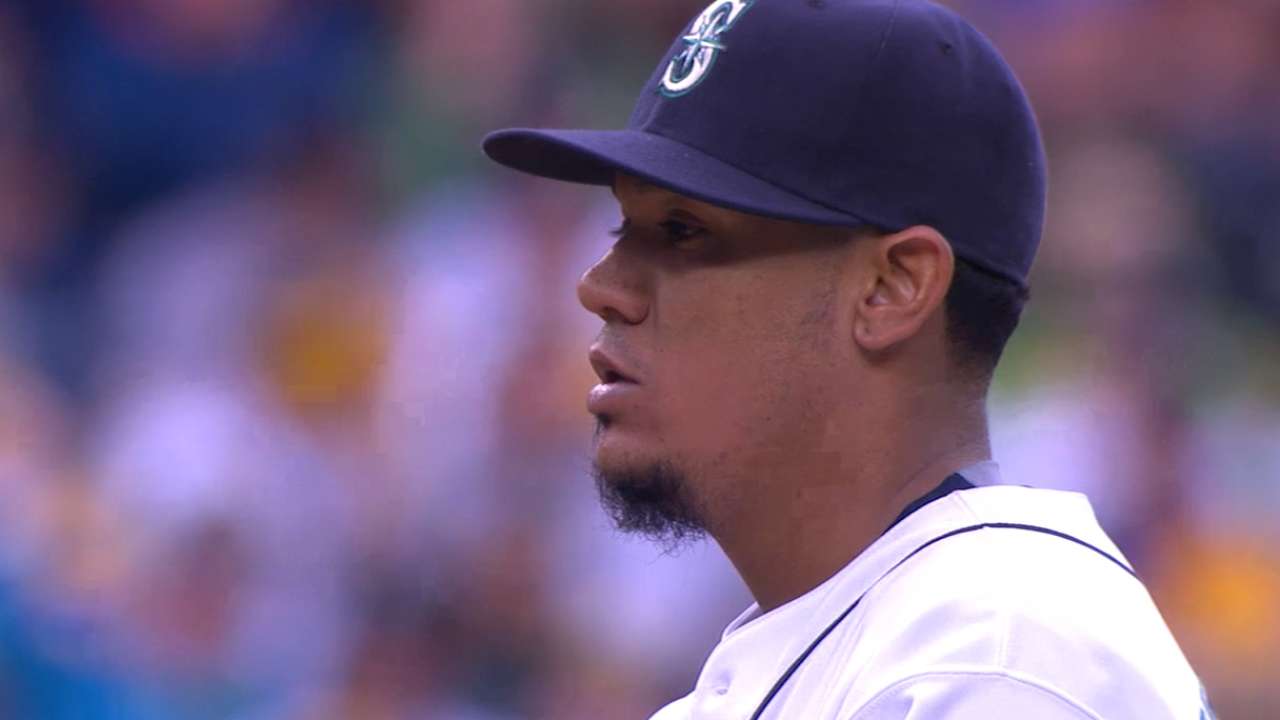 Hernandez is 5-0 with a 1.72 ERA in his past seven season-opening starts -- and 6-0 with a 1.49 ERA in his eight Opening Day outings overall. Dodgers ace Clayton Kershaw is Hernandez's closest competitor, having started each of the past five season openers for Los Angeles.
Longest streak all-time: 12 (Robin Roberts, Phillies)
Paul Casella is a reporter for MLB.com. Follow him on Twitter at @paul_casella. This story was not subject to the approval of Major League Baseball or its clubs.