Pipeline Inbox: Who wins race to the bigs?
Jonathan Mayo answers fans' questions about baseball's top prospects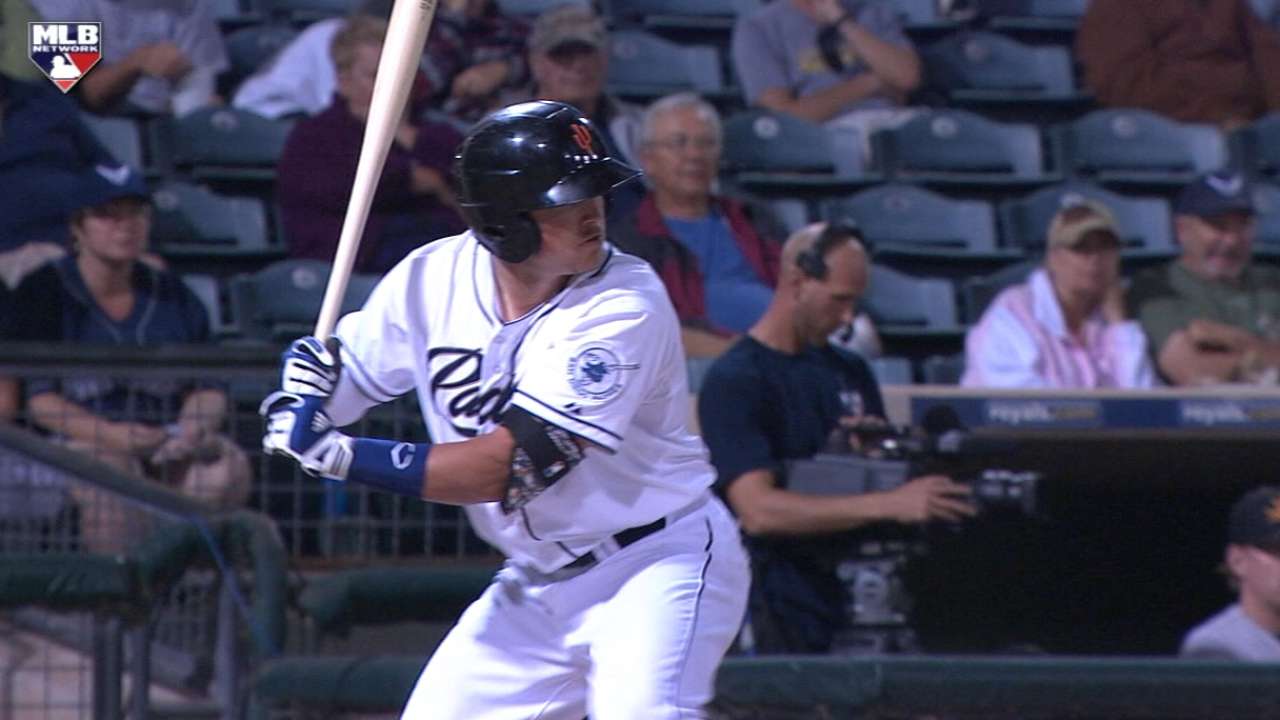 We here at MLBPipeline.com are still neck deep in list-making, with your favorite team's Top 30 Prospects rankings coming out just around the corner. But it was important to still make time to answer some of your questions.
The National League East teams begin things on Monday, minus any teams that are on our Top 10 organizations list. Those teams will be counted down starting on March 1. Go to Prospect Watch to see the entire rollout schedule. Now on to some of your questions.
@JonathanMayo @MLBPipeline Brady R. Columbus, OH. Most likely to reach MLB this year: H Renfroe, M Margot, D Dahl, A Judge?

— Brady Reynolds (@BradyReynolds1) February 18, 2016
All four of the outfielders in your question are firmly ensconced in our Top 100. Aaron Judge leads the way at No. 31, followed by Manuel Margot (45), David Dahl (46) and Hunter Renfroe (92). That's not exactly the order I'd lay the odds of each making their Major League debut during the 2016 season.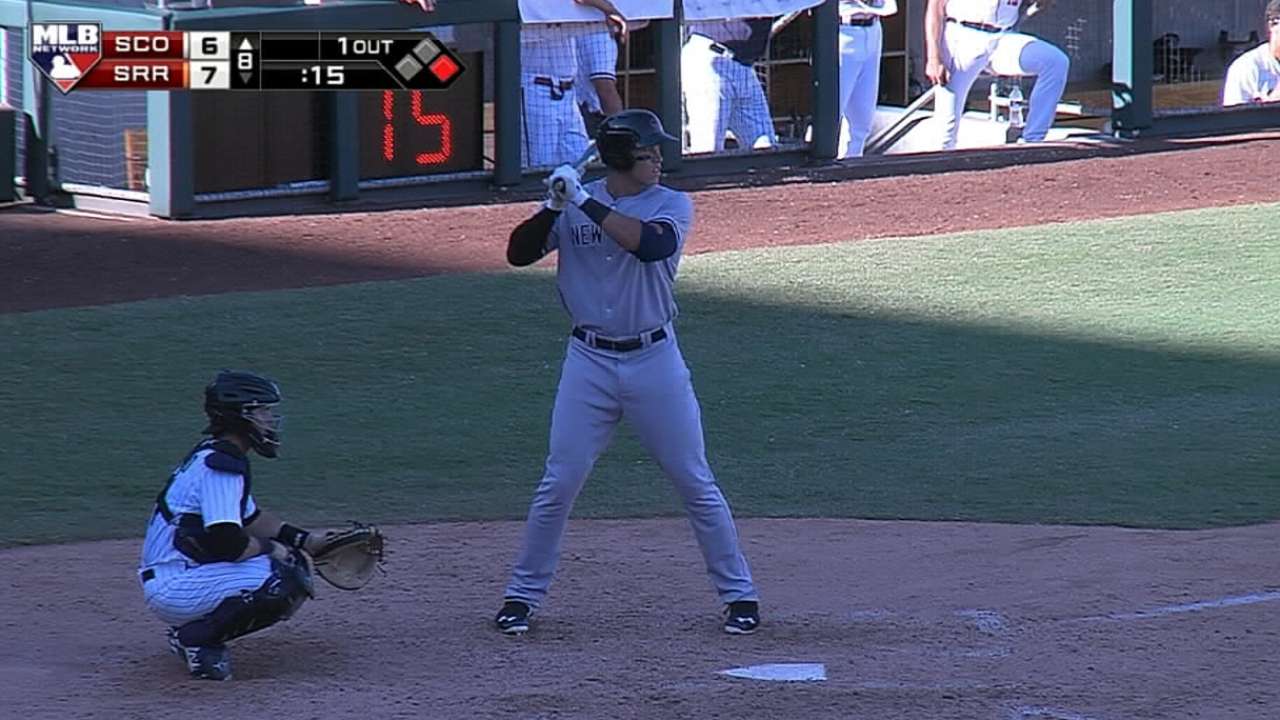 Judge would be the closest in terms of experience at the highest level of the Minors, logging 61 Triple-A games in 2015. Renfroe also made it to Triple-A last year and had more success than Judge did, albeit for just 90 at-bats. Both Margot and Dahl were in Double-A, but they have yet to play a full season there. Obviously, trying to figure out who will likely get there has a lot to do with opportunity. The Yankees have some outfield depth now and they also are less likely to turn an outfield corner over to a rookie, so while I think Judge technically might be "ready" first, I could see Renfroe getting shot in rebuilding San Diego before Judge does in the Bronx. Could Margot and Dahl make it up by September? It's possible, but I see them more as 2017 arrivals.
@JonathanMayo @MLBPipeline Which player from the 2015 @MiLB draft has the chance to make an impact on an @MLB roster the fastest?

— Mike Hoover (@slipsfromview) February 17, 2016
I always like a "quickest to the Major Leagues" question. Typically, the inclination is to go with a pitcher, perhaps a hard-throwing short reliever or starter with an advanced feel for pitching. Lately, however, many bats have been making a beeline to the big leagues.
Just look at the 2014 Draft. Six first-rounders have already made it up and made contributions. Lefty Brandon Finnegan was first, pitching out of the Royals' bullpen the summer and fall after he was drafted. Carlos Rodon made it up next, in April 2015, as a starter with the White Sox. But while Aaron Nola also made it up as that advanced college starter, some big-time hitters made second-half impacts as well. The Cubs' Kyle Schwarber and the Mets' Michael Conforto not only played, but they did so into the postseason.
So that leads us to the 2015 Draft. If you want to go the advanced pitcher route, you could stay with the White Sox. They have, after all, gotten both Rodon and Chris Sale before him, to the big leagues in a hurry. So keep an eye on Carson Fulmer, the No. 8 overall pick out of Vanderbilt. Even if he's starting, he could be sent to the bullpen short-term if needed. Same deal for Tyler Jay, the Twins' pick at No. 6. He's developing as a starter, so that may take a while longer since he's never started before. But if the Twins are competing, they know they could rush Jay up as a reliever, even if it's to get lefties out.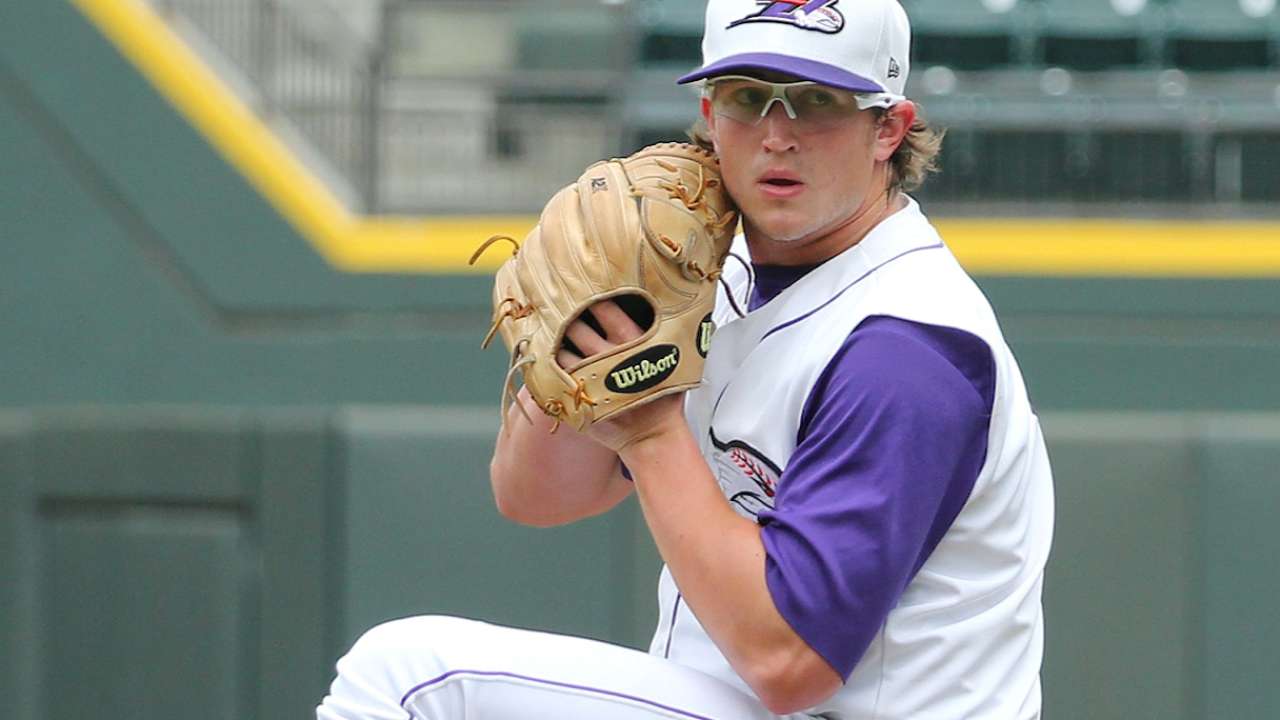 But there are some college bats to keep an eye on. I'm not sure any of them will pull a Schwarber or Conforto, but it also wouldn't shock me if Andrew Benintendi helps the Red Sox quickly. The top two picks of the Draft, Dansby Swanson (now with the Braves, of course) and Alex Bregman (Astros), shouldn't need a ton of time. And since the Cubs did it with Schwarber, Ian Happ and his advanced hitting skills is one to watch as well.
@JonathanMayo @MLBPipeline Who has highest ceiling Anderson Espinosa, Amir Garret, Francis Martes? #DynastyBaseball

— Major League Myzo (@WSawko) February 17, 2016
The quick answer is I'd put them in this order: Espinoza, Martes, Garrett. That's also the order they appear in on the Top 100 (Espinoza is at No. 39, Martes is at No. 41 and Garrett comes in at No. 69). All three do have considerable upside, though. Espinoza and Martes have absolutely electric stuff, and both really jumped on the map in 2015. Martes pitched across three levels to finish in Double-A, so he's more advanced. Espinoza just made his United States debut, but ask anyone about what they saw in him during his time in the Gulf Coast League and the praise is effusive. Both have front-line starter kind of stuff, with Espinoza getting the perhaps unfair comp to Pedro Martinez.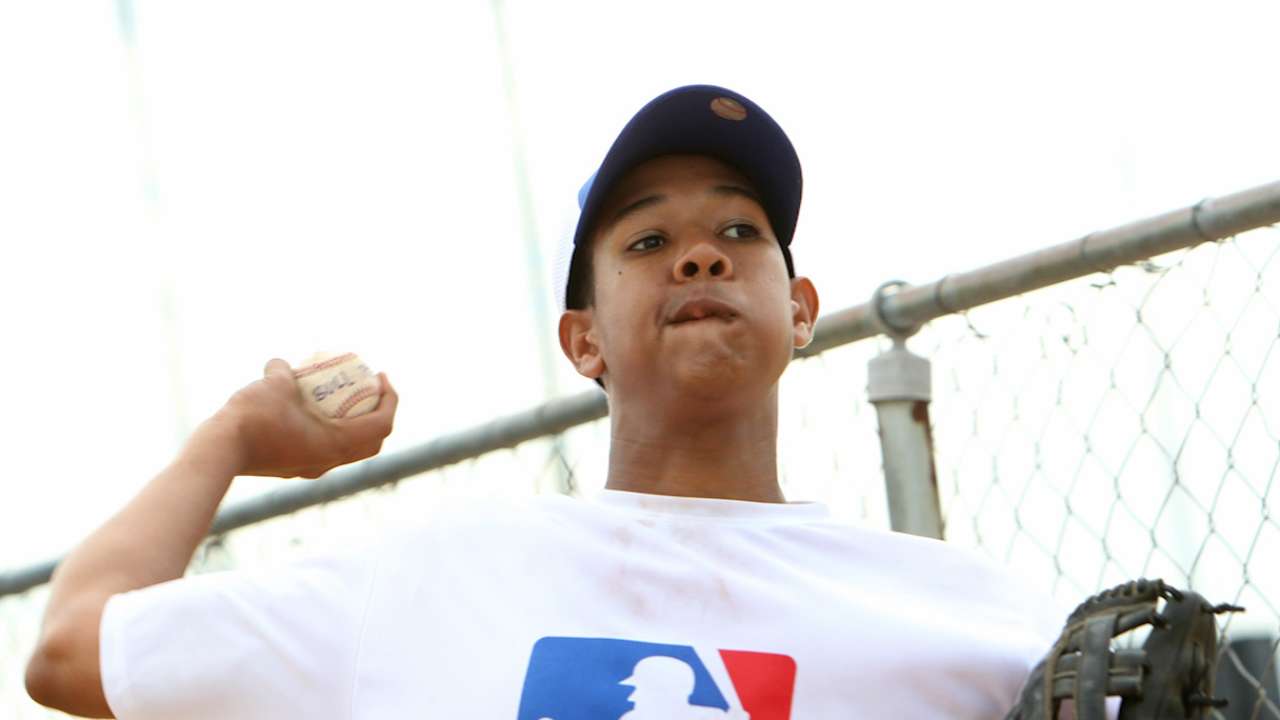 Garrett does have a lower ceiling, especially as a guy who was splitting focus between basketball and baseball for a while. He keeps getting better and better now that he's a pitcher only. Garrett could pitch near the top of a rotation someday as well, but his stuff isn't quite as "wow" as the other two pitchers you asked about.
Jonathan Mayo is a reporter for MLBPipeline.com and writes a blog, B3. Follow @JonathanMayo on Twitter. This story was not subject to the approval of Major League Baseball or its clubs.