Play Ball: Sign up to follow in stars' footsteps
Jones, Frazier, Grandy help to get kids on the field
Not that we're counting, but Opening Day is exactly a month away and Spring Training games are well underway. But thanks to the growing number of indoor facilities and greater access to warmer climates, many young ballplayers have been able to satisfy their baseball and softball appetite all winter long -- no hibernating required.
All-Stars and Olympians alike have kept their passion for the game alive throughout the offseason, hosting camps and clinics for youth around the country. And with the regular season just around the corner, don't let the opportunity to continue to #PlayBall pass by; find out how and where to Play Ball Near You.
It's a good time of year to remember that even today's biggest stars took their first swings on pint-sized diamonds. Check out the advice they have to offer tomorrow's sluggers:
Adam Jones
"Everybody played Tee Ball," the five-time All-Star says of his childhood in San Diego, this year's Midsummer Classic host city. "I really started getting into baseball when I was around 12. Ever since then, it's been part of my daily routine."
So much so that the veteran outfielder returned to his hometown last December to host the Adam Jones All-Star Camp for young ballplayers alongside fellow outfielder Quintin Berry.
Todd Frazier
The reigning Home Run Derby champion joined the White Sox this offseason, but the move didn't stop the Toms River (N.J.) Little League grad from returning to his hometown, as well, for the Frazier Baseball Camps, which he coaches annually with his brothers.
"On the field, watch how much fun I'm having," Frazier says. "Hustle, bring a lot of energy and be intense, but not overly intense. Anything that you want to achieve in this world requires energy and enthusiasm."
Curtis Granderson
Mets outfielder Granderson returned to his former playing fields at Lynwood Little League while visiting his parents in the Chicago suburbs. The founder of the Grand Kids Foundation frequently travels to promote the game, and also hosted a youth clinic this winter.
"From ages 10-12, I played shortstop, and pitcher every once in a while. I always thought I was going to be a shortstop," says the three-time All-Star. "Every year we got a chance to go to two or three different places to play. I love to travel. I love the food, the environment and seeing the baseball side of [new places]."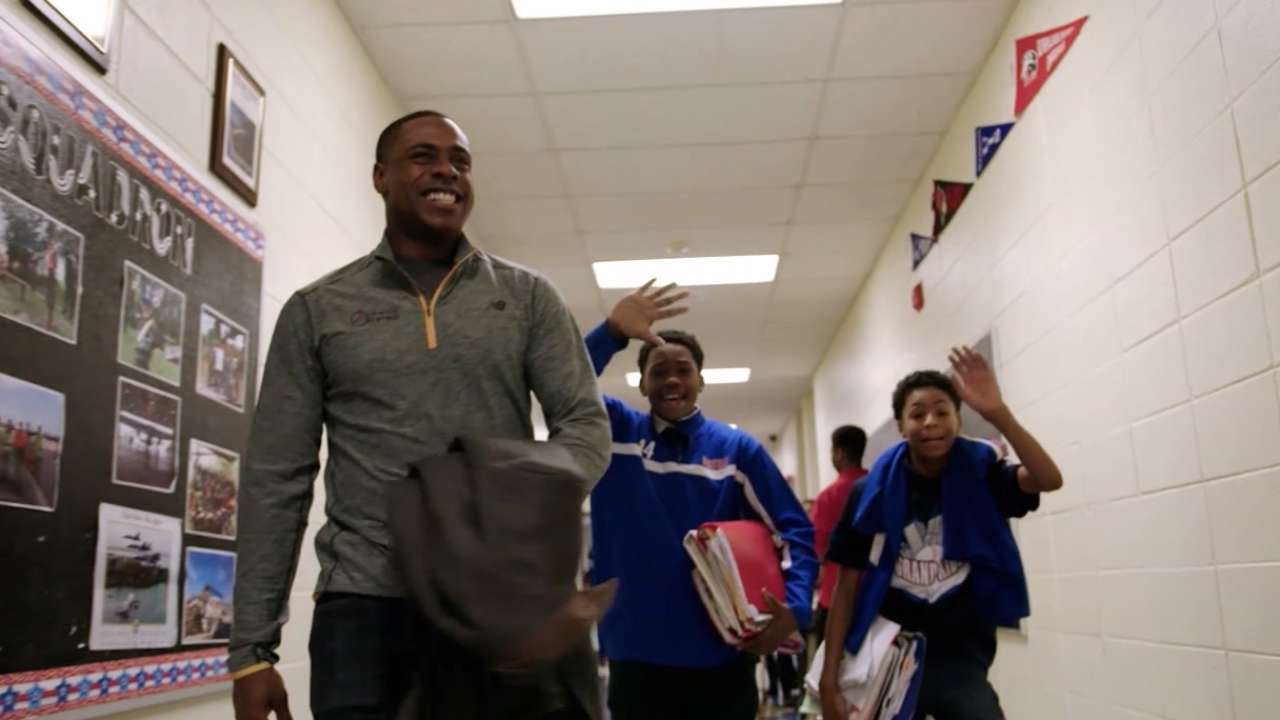 Miguel Cabrera
"I remember we used to have fun all the time," Venezuela native Cabrera recalls of his childhood. "We played on Saturday and Sunday. We practiced three days a week."
The experience was so meaningful that Miggy and his wife established a foundation in his name to renovate youth ballfields in his home country, as well as in Detroit and Miami, so that kids in all three locales have a chance to play. In January, he hosted the first Miggy Ball Gala, with all proceeds going toward this cause.
"Try to go out there and have fun when you play the game," Cabrera says. "The most important thing is to listen to your coaches, because they want you to get better."
Jessica Mendoza
The offseason has been quite a busy one for the Olympic gold medalist, who in January parlayed her on-field skills into a full-time spot on ESPN's "Sunday Night Baseball" and has spent much of her time since then interacting with Big Leaguers at a number of Spring Training sites.
"I know I might seem biased," she says, "but of all the sports to choose from, baseball and then softball is where my first memories of sports, friends and fun were made. We want to make sure that opportunity is there for every girl who wants it."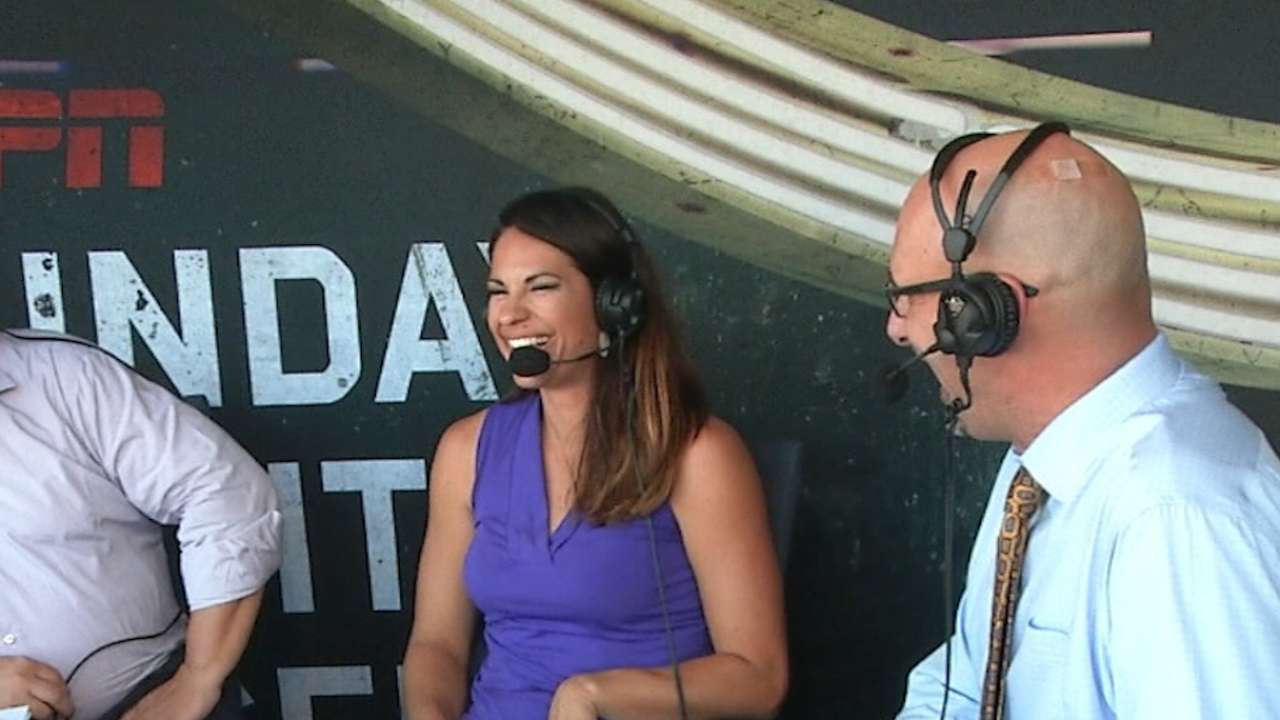 To learn more about your local league, visit playball.org.
Allison Duffy-Davis is an associate editor for MLB.com. This story was not subject to the approval of Major League Baseball or its clubs.