Sanchez tweaks routine, mechanics
Veteran righty hopes to avoid injury, return to 2013 form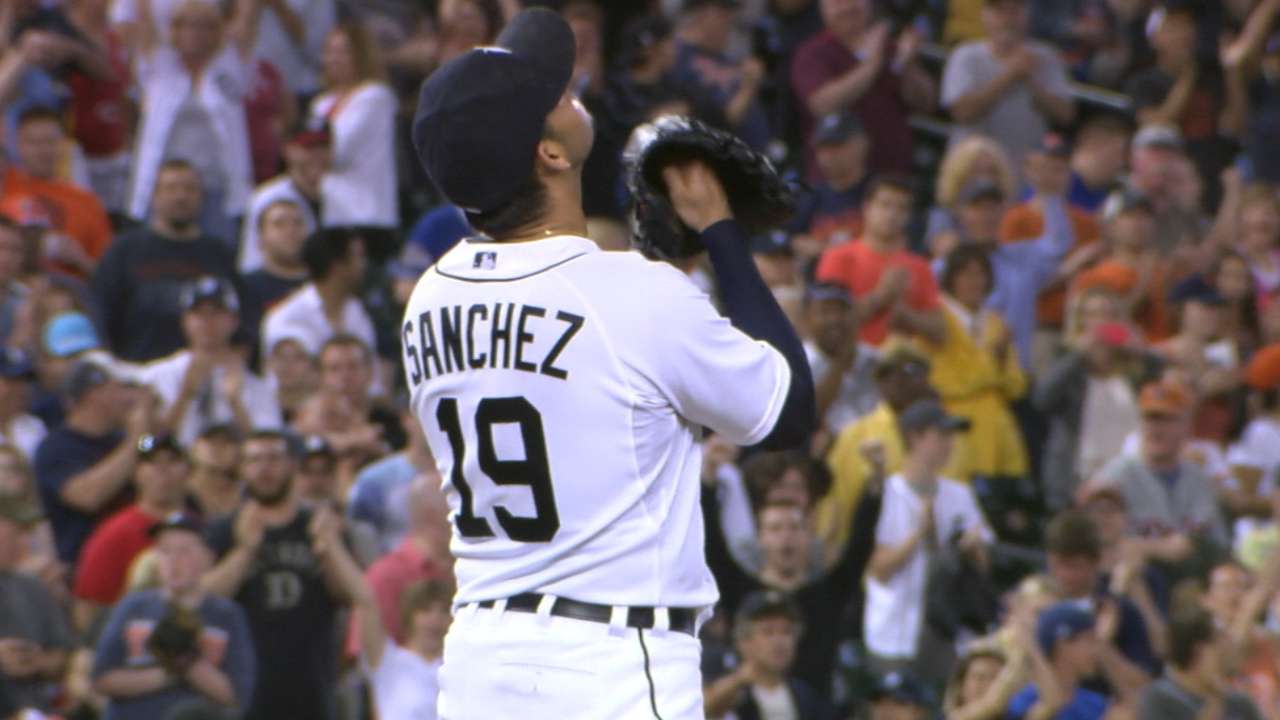 LAKELAND, Fla. -- Anibal Sanchez still looks like he could run a distance race if he ever wants a post-baseball hobby. For someone who isn't particularly tall, listed at 6 feet, he covers ground on each stride with little effort as he runs the outfield track after a throwing session. He's a quiet runner, albeit a less frequent one this offseason.
"This year, I don't run too much," Sanchez said of his offseason. "I've worked more in the gym, more cardiovascular exercises, and I put more energy into that."
• Spring Training: Schedule | Spring tickets | Complete info
After missing the final month and a half last season dealing with right rotator cuff inflammation, Sanchez focused on the entire body. More than strengthening the shoulder, Sanchez looked for more flexibility in his shoulder and his upper body. He also put more strength in his legs.
It's a switch for a pitcher who has been among the most determined workers each spring since joining the Tigers. But at this point, a long run isn't the marathon that Sanchez is focused on.
• 3 pivotal pitching questions for Tigers
"The main focus this year is to get out all injuries that I had last year," Sanchez said. "I've gotten really good physical therapy that helped me to flush out every injury, every tightness in my body, and I hope it helps me well coming into this season."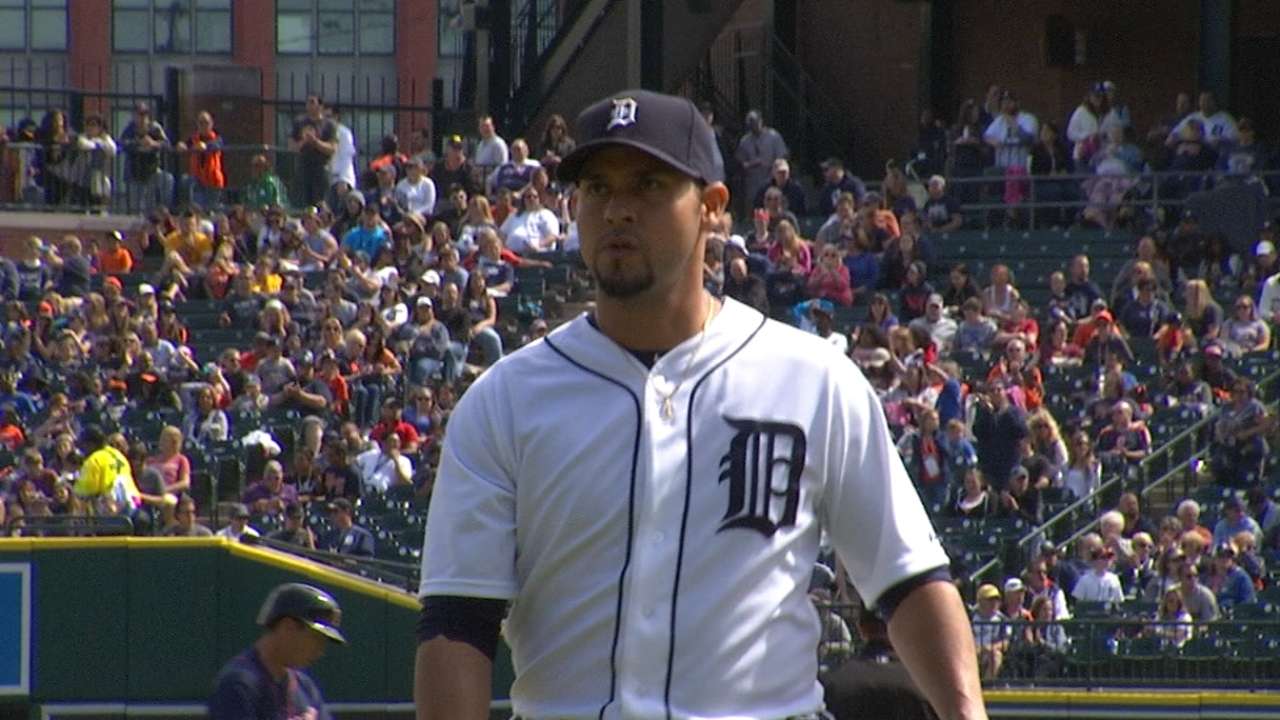 As Sanchez took the bullpen mound Wednesday, throwing about 50 pitches in his first mound session since reporting to camp earlier this week, he was a quieter thrower, too. The rotation he'd make before firing the ball was more subtle than last year. That wasn't a reaction to Sanchez's shoulder so much as to the 4.99 ERA and 29 home runs he gave up last year.
All last summer, Sanchez sought reasons why a pitcher who had never given up more than 20 homers in a season would allow 18 by the All-Star break and 21 by the end of July. So at season's end, he compared video of his outings to video from 2013, the year he allowed just nine home runs over 182 innings while leading the American League in ERA.
"Last year, I rotated too much. My mechanics were really off last year," Sanchez said. "In 2013, everything was close, everything was one single movement, and I just want to work on that.
"I'm not saying I want to have the same season [in 2013]. I would like to have a better season this year, but I'm working on those mechanics."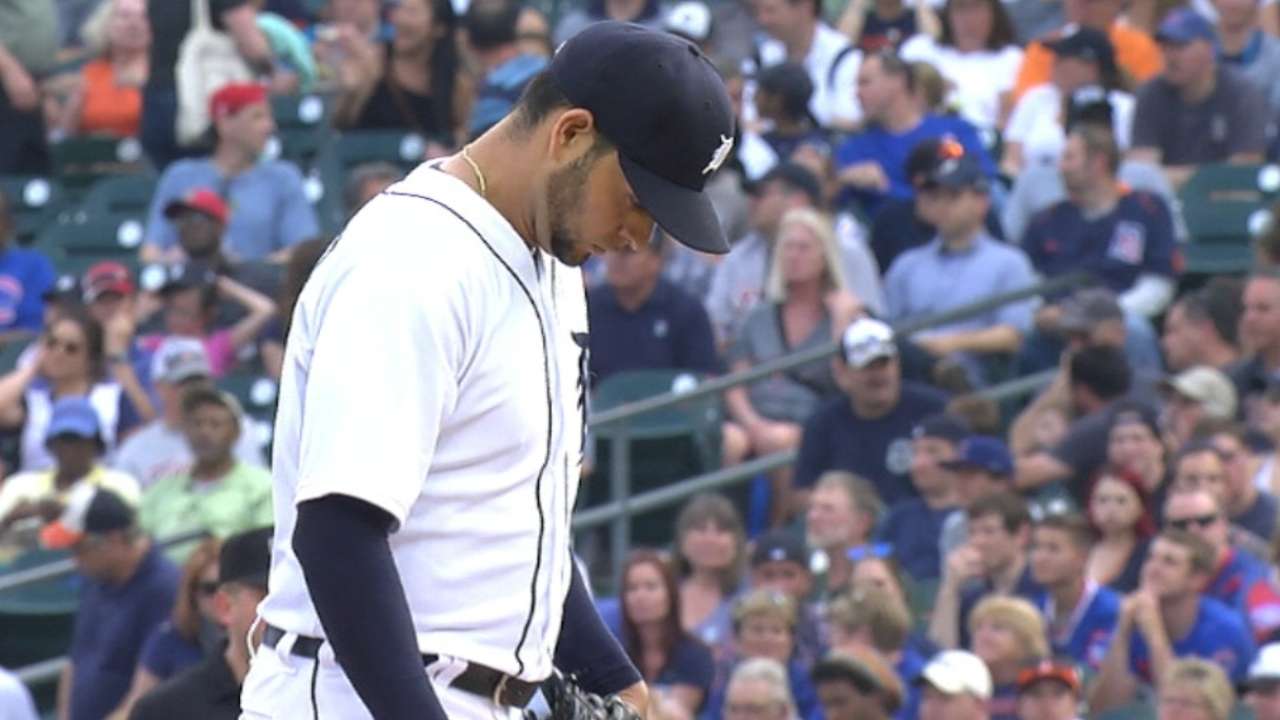 Sanchez does not know if the mechanical issues related to his health issues.
"In 2013, I got injured, too," he said. "I'm not going [to say] it's from doing this or that. I think injuries are part of the game. Even people running a lot can get injured in the knees. We tried to get out this injury, but it's part of the game, too."
Sanchez isn't setting statistical goals for year, at least not publicly. After back-to-back injury-shortened seasons, never the same injury twice, his goal is to simply pitch, to cover the distance of a full season as effectively as possible. If Sanchez does that, the belief goes, the numbers will come together.
Jason Beck is a reporter for MLB.com. Read Beck's Blog, follow him on Twitter @beckjason and listen to his podcast. This story was not subject to the approval of Major League Baseball or its clubs.