Inbox: Would Rays trade Loney to AL East rival?
Beat reporter Bill Chastain answers questions from fans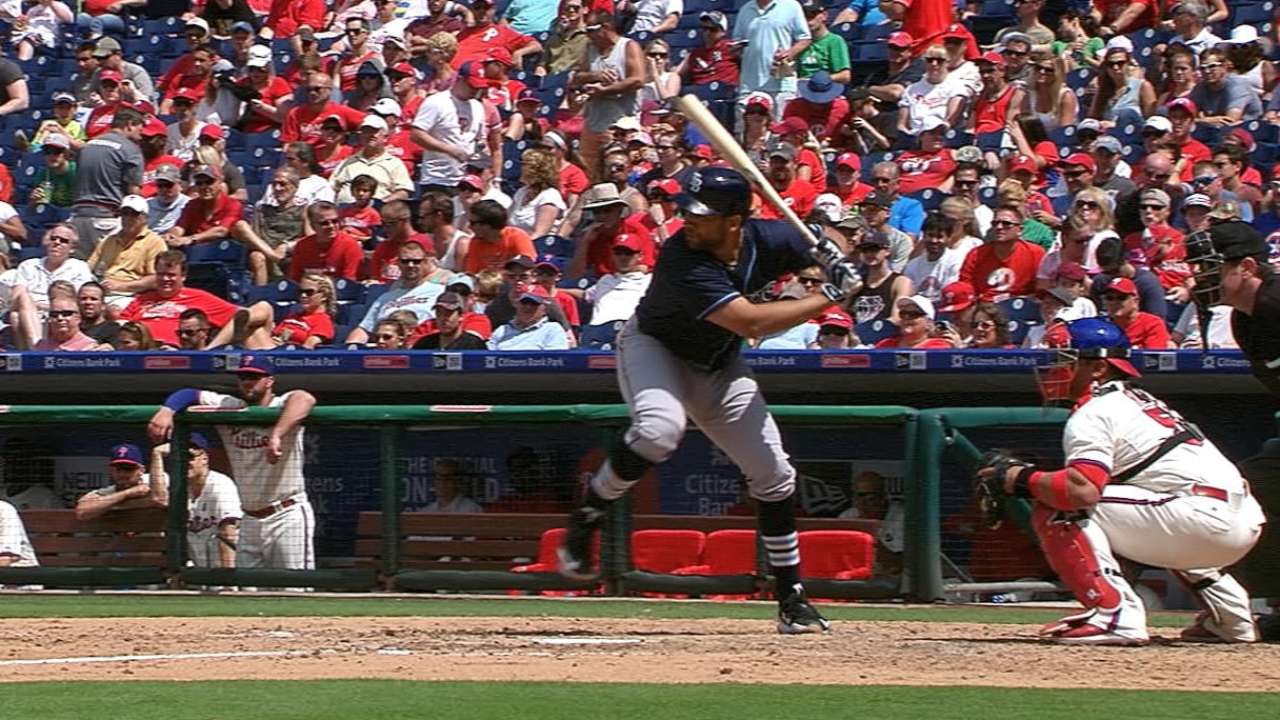 With Yankees first baseman Greg Bird out for the season due to surgery, is there any chance the Rays would trade James Loney to Yankees? I would hate for them to trade within the division, but the Yankees could afford Loney's $8 million contract. He is also a lifetime .385 hitter at Yankee Stadium.
-- Jim M., Harrington, Del.
I'm sure if the Yankees were interested in Loney, the Rays would listen. Trading a player to a division rival was once taboo, but I believe that concern has passed for the most part. Trading Loney would give the Rays more flexibility this season. Whether he's with the Rays or another team, I expect Loney to rebound from 2015. He's a tough out and a quality fielder. Having Loney stay with the Rays is not a bad thing if you're a Rays fan, though.
• Spring Training: Rotation, lineup | Rebound candidates | Newcomers | Prospects | Position battles
Will the Rays trade for Jonathan Lucroy? And what will they do in terms of an arm for the setup role?
-- Jordan B., Gainesville, Fla.
Several weeks ago, the Rays were rumored to be a possible destination for Brewers catcher Lucroy. Had the Rays pulled the trigger on such a deal, they would have received an All-Star backstop who is affordable by Rays standards. The main obstacle for such a deal taking place appears to have been the Brewers' demands. I don't believe Lucroy going to the Rays has any legs.
• Submit a question to the Rays Inbox
As for the setup role, I see Alex Colome, Enny Romero, Xavier Cedeno and Steve Geltz getting the bulk of the load.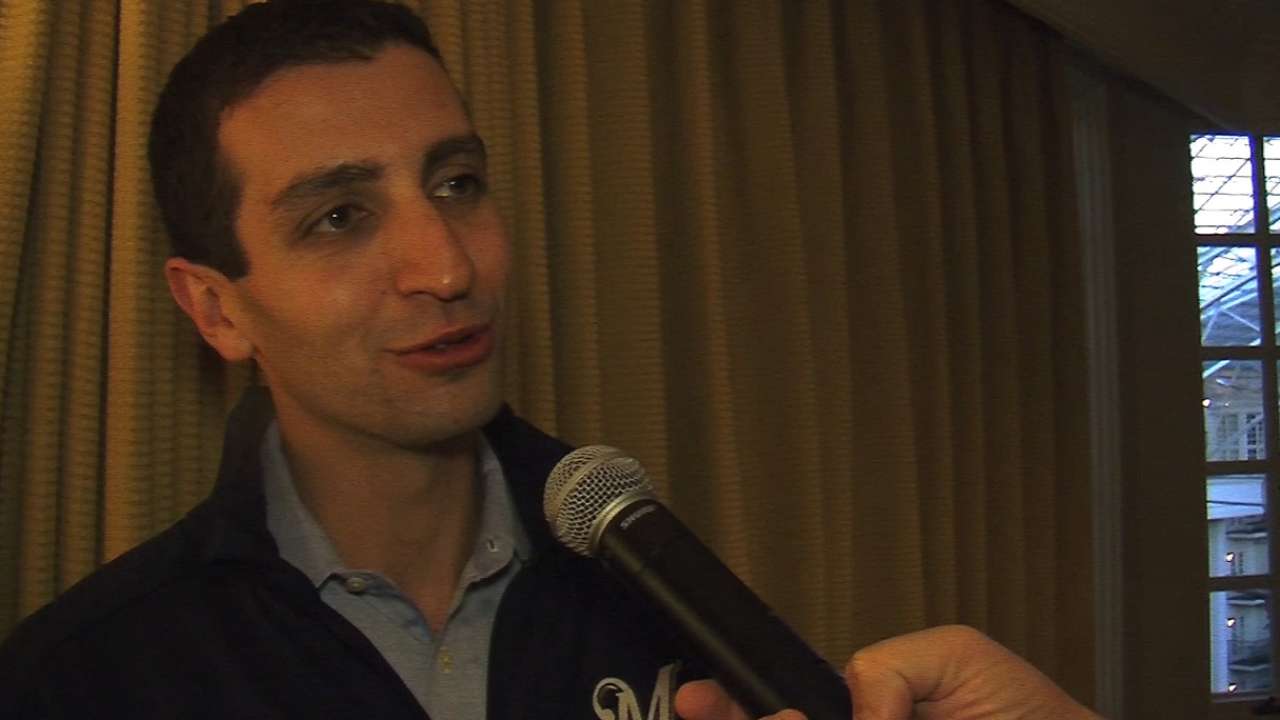 What do you think of prospect Kevin Padlo? Also, funny how ballparks affect players' stats. Steven Souza Jr. had better road numbers than Corey Dickerson, whose overall numbers were inflated by playing at Coors Field. Do you think these new guys will help the Rays improve their 28th ranking in home batting average vs. their rank of sixth on the road?
-- George M., Floral City, Fla.
I have not seen Padlo play. I do see that Padlo has hit 19 home runs in 145 Minor League games. Tempering enthusiasm about that power is the fact those homers were hit in low levels of the Minors. Some players begin to find trouble the further up the Minor League chain they advance.
As for the Rays' offense, I believe it should be much improved at home and on the road.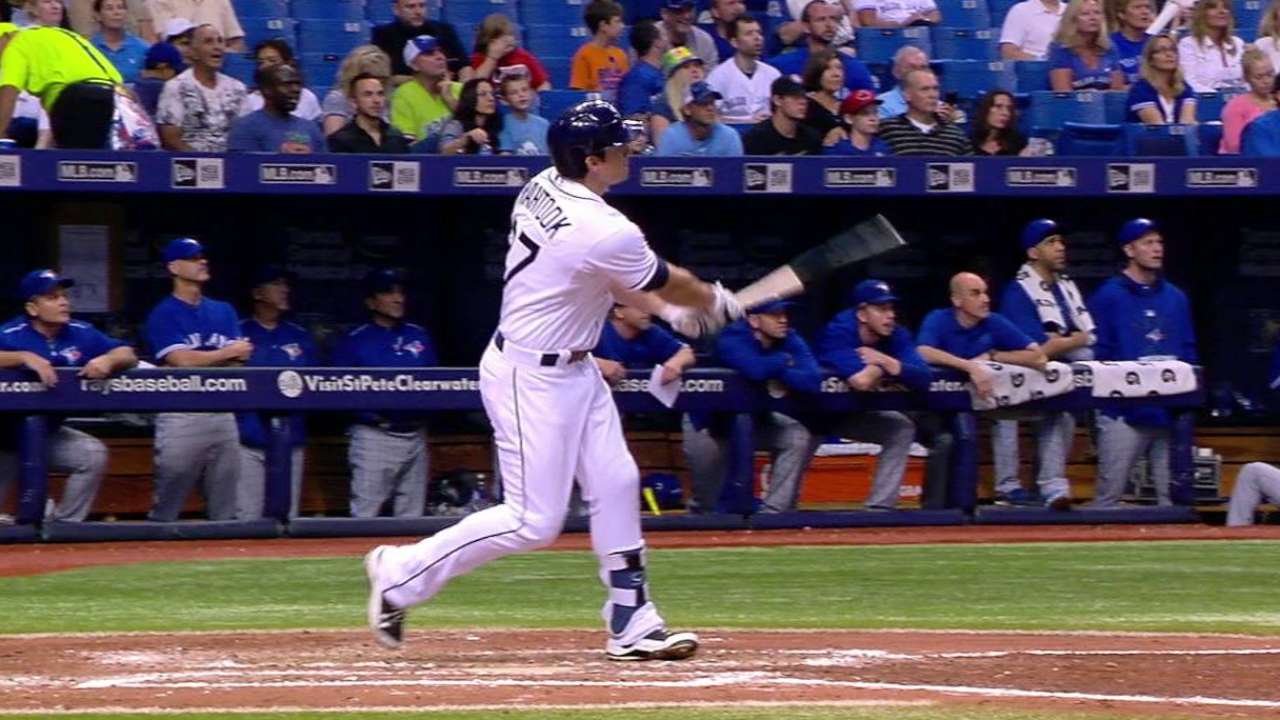 Mikie Mahtook had 105 at-bats last year and hit nine home runs with 19 RBIs while batting .295. I doubt many (if any) rookies could match that. Seems to me that he is ready for the proverbial breakout year, but it also seems like the Rays have ignored his progress. And now there's no room for him. What do you think?
-- Paul, Tampa, Fla.
Mahtook took advantage of his opportunities in 2015 in six different stints with the Rays. He joined the team for good on Sept. 1 and wound up leading the team in multiple offensive categories the rest of the season with a .353 average, six home runs, a .706 slugging percentage and a 1.103 OPS during that time. Those numbers led all Major League rookies after Sept. 1. Thus, Mahtook definitely stated his case to be a member of the Rays in 2016.
However, like you say, the outfield situation is crowded right now. I'm sure the Rays have a plan for him, but at this point they have not stated their intentions. Believe me, the Rays like Mahtook.
Bill Chastain is a reporter for MLB.com. This story was not subject to the approval of Major League Baseball or its clubs.