How will A's lineup look in 2016?
Beat reporter Jane Lee takes look at projected batting order, rotation and bullpen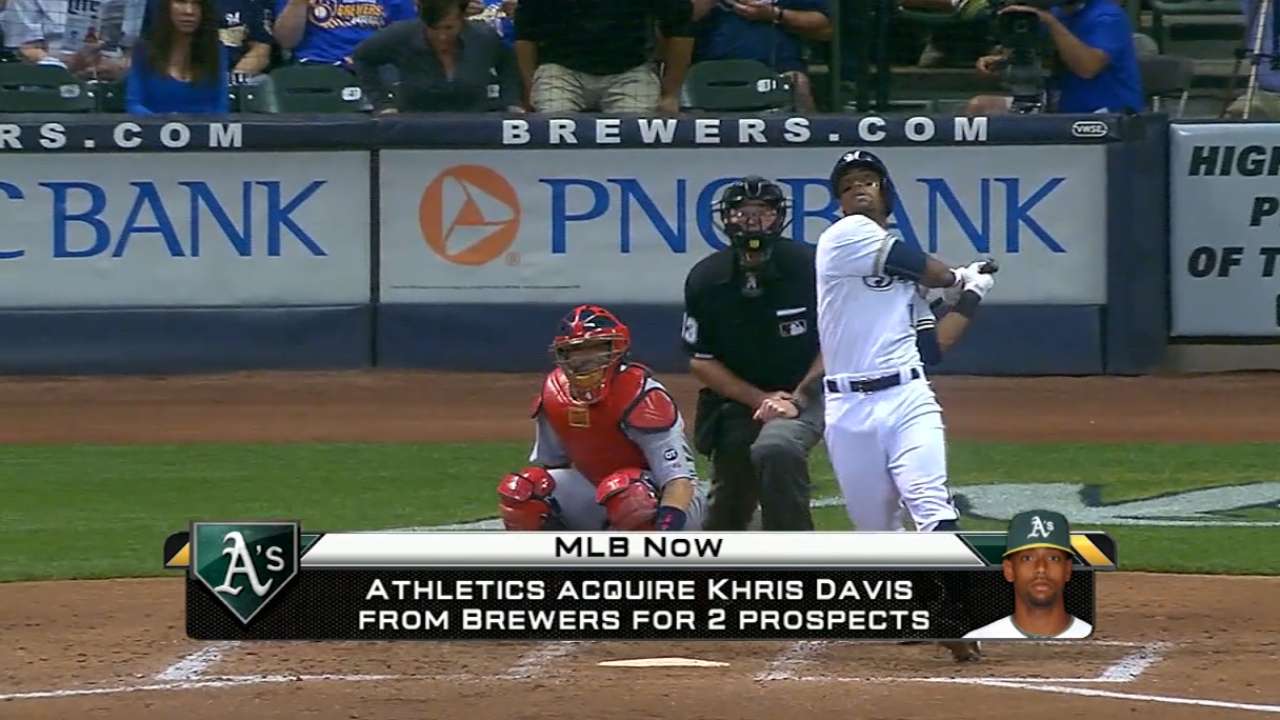 OAKLAND -- The A's will open Spring Training later this week with all their position-player jobs settled, opening the door for early inquiries about lineup possibilities.
Manager Bob Melvin, who utilized 106 lineups last season when excluding Interleague Play, will have several right-handed power toys to play with in the middle of the order, including newcomer Khris Davis, who could see plenty of time in the cleanup spot, sandwiched between Josh Reddick and Stephen Vogt. Danny Valencia could handle those duties on some days, too.
• Comeback candidates| Prospects | Newcomers | Rotation battle
Will the club hit Billy Burns and Jed Lowrie, its only two switch-hitters, back to back? Where does Lowrie fit best? Where will Mark Canha hit when in the lineup? Could Coco Crisp resume leadoff duties when healthy? And could increased production from Marcus Semien move him up in the order?
While these and other questions will be sorted out over the next couple of months, here is an early look at how the A's lineup could shake out. Also included are rotation and bullpen projections as part of a continuing Spring Training preview package.
2015 record
68-94, fifth place in the American League West
Projected batting order (with 2015 statistics)
1. CF Billy Burns:
.294 BA, .334 OBP, .392 SLG, 5 HR, 42 RBIs
2. 2B Jed Lowrie:
.222 BA, .312 OBP, .400 SLG, 9 HR, 30 RBIs
3. RF Josh Reddick:
.272 BA, .333 OBP, .449 SLG, 20 HR, 77 RBIs
4. LF Khris Davis:
.247 BA, .323 OBP, .505 SLG, 27 HR, 66 RBIs
5. C Stephen Vogt:
.261 BA, .341 OBP, .443 SLG, 18 HR, 71 RBIs
6. 3B Danny Valencia:
.290 BA, .345 OBP, .519 SLG, 18 HR, 66 RBIs
7. DH Billy Butler:
.251 BA, .323 OBP, .390 SLG, 15 HR, 65 RBIs
8. 1B Yonder Alonso:
.282 BA, .361 OBP, .381 SLG, 5 HR, 31 RBIs
9. SS Marcus Semien:
.257 BA, .310 OBP, .405 SLG, 15 HR, 45 RBIs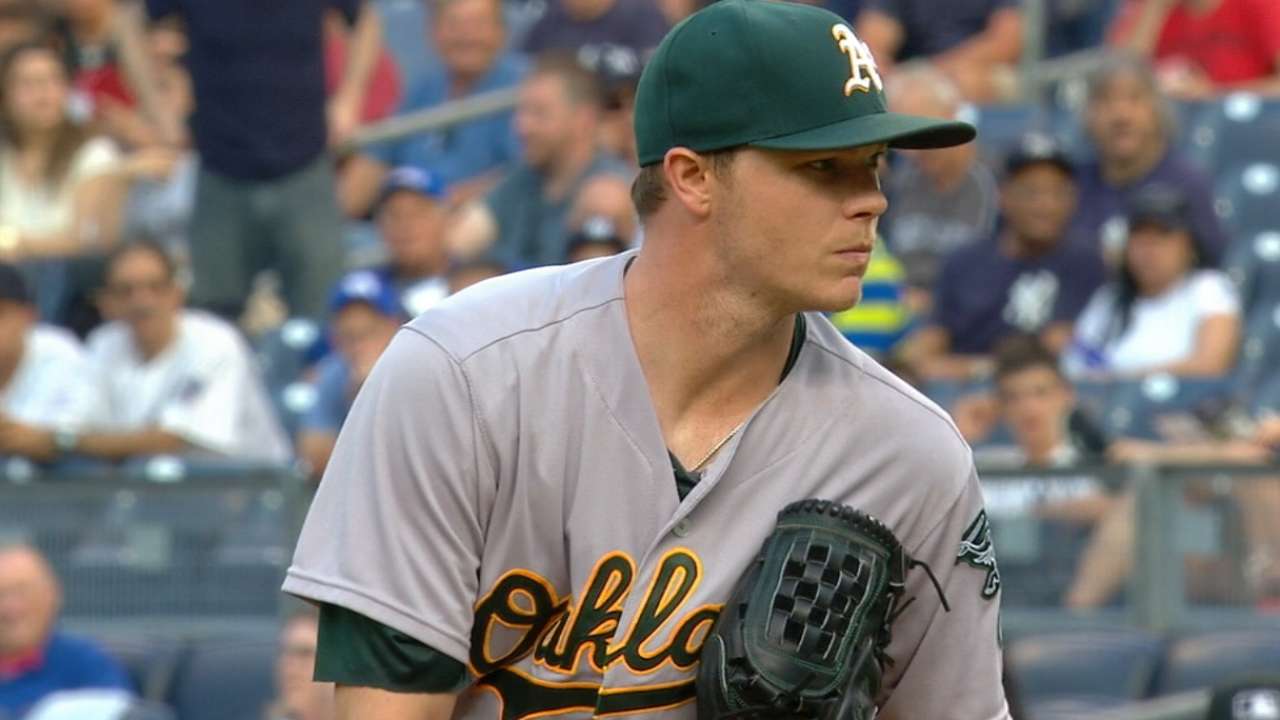 Projected rotation (with 2015 statistics)
1. Sonny Gray:
14-7, 2.73 ERA
2. Rich Hill:
2-1, 1.55 ERA
3. Jesse Hahn:
6-6, 3.35 ERA
4. Kendall Graveman:
6-9, 4.05 ERA
5. Chris Bassitt:
1-8, 3.56 ERA
Projected bullpen (with 2015 statistics)
Closer: Sean Doolittle:
4/5 saves, 3.95 ERA
Setup man: Ryan Madson:
2.13 ERA in 2015
Setup man: John Axford:
4.20 ERA in 2015
Jane Lee is a reporter for MLB.com. This story was not subject to the approval of Major League Baseball or its clubs.