Impressive bullpen leads Yankees into 2016
Betances, Chapman, Miller present New York's biggest strength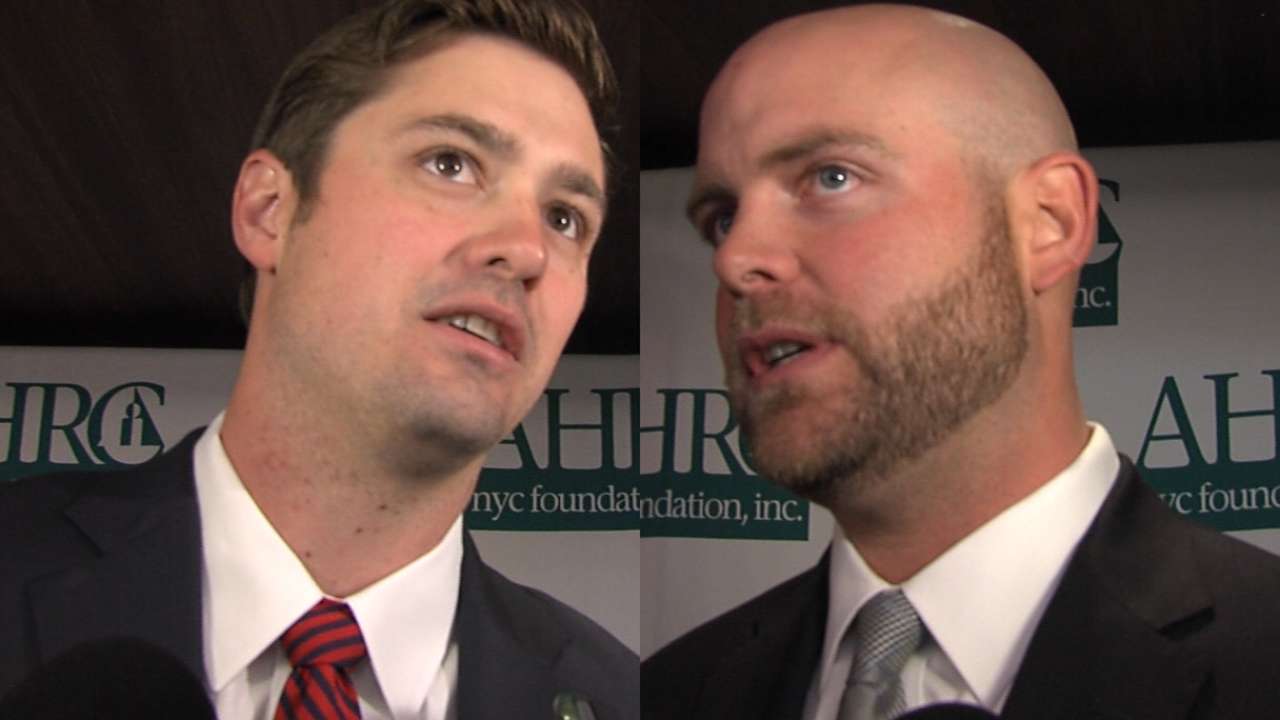 The countdown for Thursday, the official report date of Yankees pitchers and catchers, is ticking down. Activity has already started at the team complex in Tampa, Fla. and anticipation is kicking into high gear for the upcoming season.
In the fifth installment of our Spring Training preview package, MLB.com will dust off the crystal ball and predict how the Yankees' batting order, pitching rotation and bullpen will look when the team takes the field on Opening Day, April 4 against the Astros at Yankee Stadium.
• Position battles | Prospects | Newcomers | Bounceback candidates
The resulting product is somewhat different than what the Yanks expected at their organizational meetings following the World Series; for one thing, they were never able to find an upgrade to the starting rotation, though it was not for a lack of trying.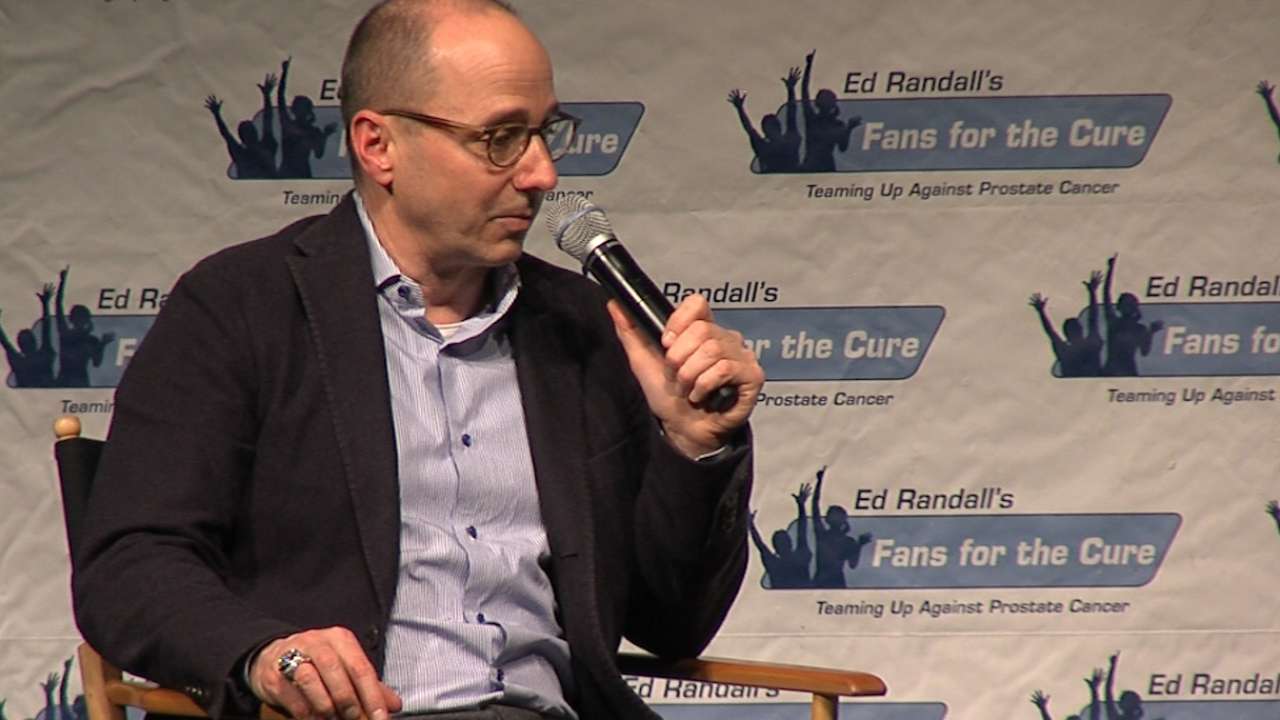 Instead, general manager Brian Cashman bolstered the bullpen with closer Aroldis Chapman, upgraded at second base with Starlin Castro and added an athletic young talent to the outfield in Aaron Hicks. Cashman recently pointed out that he still has time to tweak the final product.
"It's never the team you have going forward, it's always up for change," Cashman said. "That's the case up until the [Trade] Deadline. We'll go through a series of opportunities and changes and injuries and unexpected positive performance, unexpected negative performance. That's all part of it. There's no race to solidify a frozen roster here until, really, Aug. 31."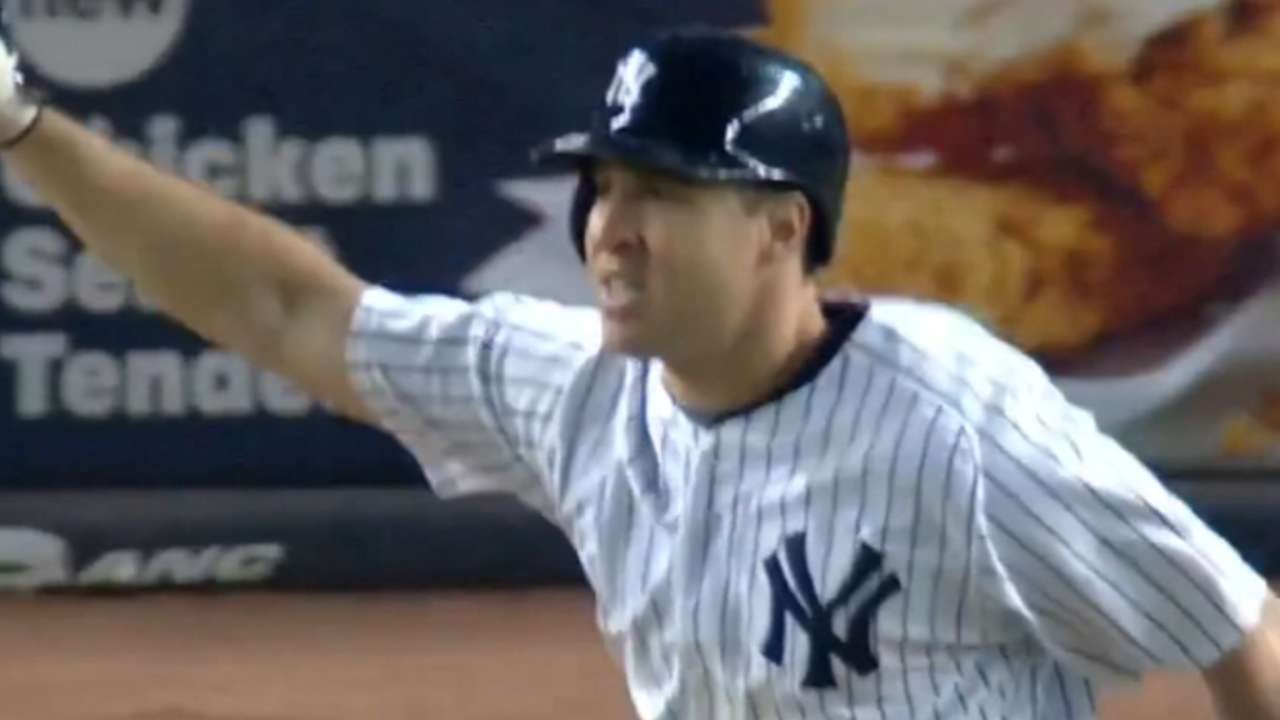 • Spring Training: Schedule | Tickets | Complete info
2015 record
87-75, second in the American League East
Projected batting order (stats for 2015)
1. CF Jacoby Ellsbury:
.257 BA, .318 OBP, .345 SLG, 7 HR, 33 RBI, 21 SB
2. LF Brett Gardner:
.259 BA, .343 OBP, .399 SLG, 16 HR, 66 RBI, 20 SB
3. DH Alex Rodriguez:
.250 BA, .356 OBP, .486 SLG, 33 HR, 86 RBI
4. 1B Mark Teixeira:
.255 BA, .357 OBP, .548 SLG, 31 HR, 79 RBI
5. RF Carlos Beltran:
.276 BA, .337 OBP, .471 SLG, 19 HR, 67 RBI
6. C Brian McCann:
.232 BA, .320 OBP, .437 SLG, 26 HR, 94 RBI
7. 3B Chase Headley:
.259 BA, .324 OBP, .369 SLG, 11 HR, 62 RBI
8. 2B Starlin Castro:
.265 BA, .296 OBP, .375 SLG, 11 HR, 69 RBI
9. SS Didi Gregorius:
.265 BA, .318 OBP, .370 SLG, 9 HR, 56 RBI
Projected rotation (stats for '15)
1. Masahiro Tanaka, 12-7, 3.51 ERA
2. Michael Pineda, 12-10, 4.37 ERA
3. Luis Severino, 5-3, 2.89 ERA
4. Nathan Eovaldi, 14-3, 4.20 ERA
5. CC Sabathia, 6-10, 4.73 ERA
5a. Ivan Nova, 6-11, 5.07 ERA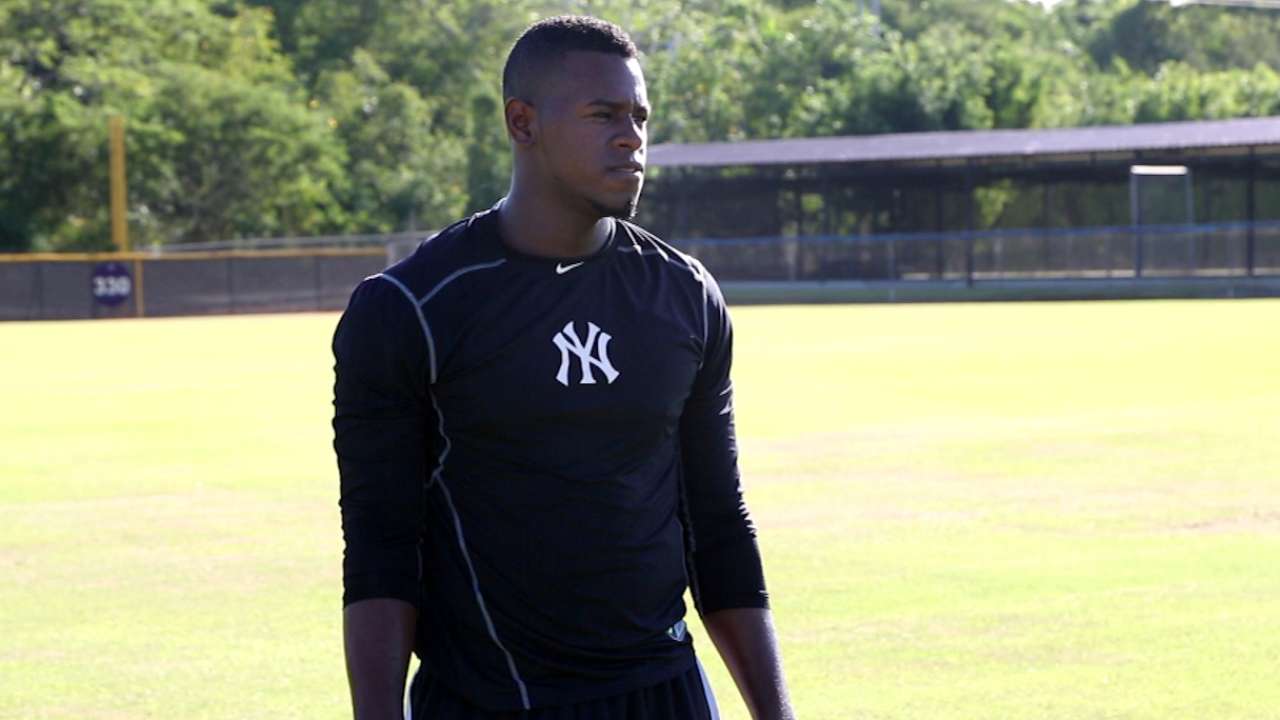 Projected bullpen (stats for '15)
Closer: Aroldis Chapman, 33/36 saves, 1.63 ERA
LH setup man: Andrew Miller, 36/38 saves, 2.04 ERA
RH setup man: Dellin Betances, 1.50 ERA
Bryan Hoch is a reporter for MLB.com. Follow him on Twitter @bryanhoch, on Facebook and read his MLBlog, Bombers Beat. This story was not subject to the approval of Major League Baseball or its clubs.