What will Astros' lineup look like in 2016?
Beat reporter Brian McTaggart takes look at projected batting order, rotation and bullpen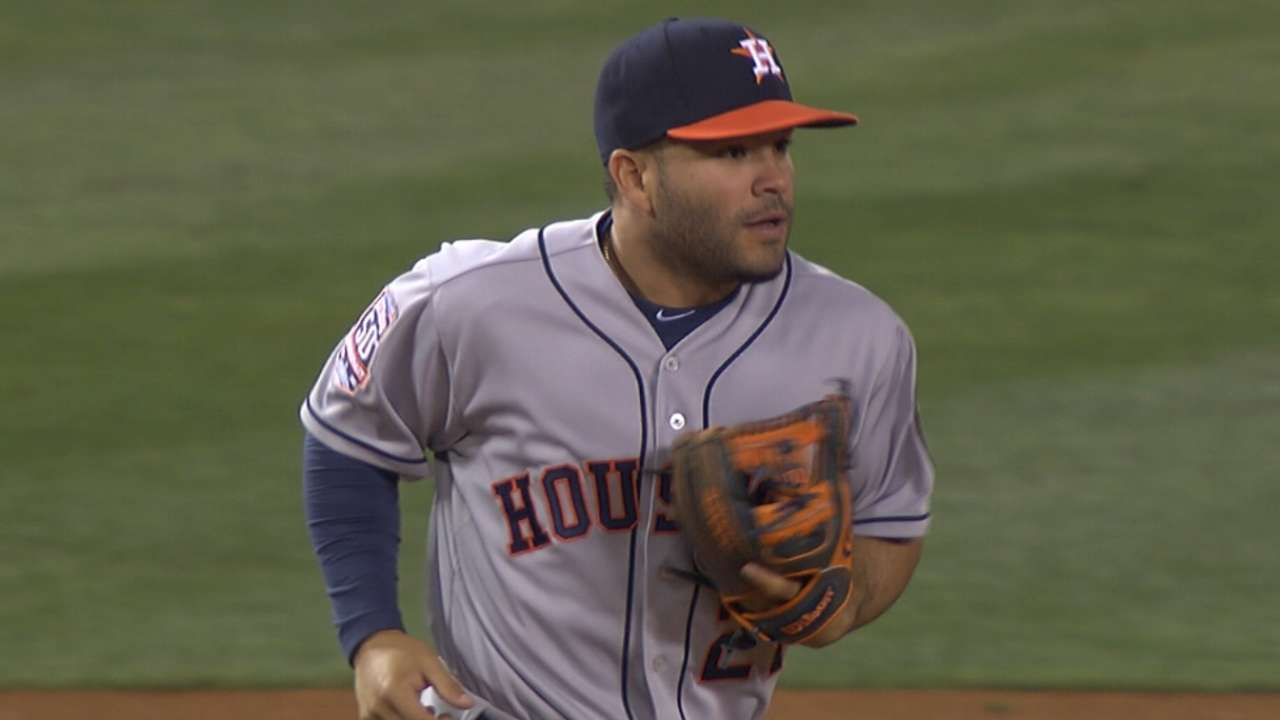 HOUSTON -- Astros manager A.J. Hinch has never been one to put a lot of stock in the batting order. Hinch used 152 batting orders last year, which meant things changed nearly every day.
Much of the fluctuation in batting order was due to necessity. Injuries to Jed Lowrie and George Springer cost them a couple of months, Carlos Correa didn't join the club until June and Carlos Gomez arrived in late July. Then there was inconsistent output at first base, catcher and third base that forced Hinch to juggle things often.
The Astros, who begin Spring Training in Kissimmee, Fla., this week, could see more consistency this year if they remain healthy. With the exception of first base, all nine spots in the starting lineup are set, and it's a matter of how Hinch fills out the lineup card daily based on performance and health.
• Comeback candidates | Newcomers | Prospects | Looking ahead
Part V of the Astros' Spring Training preview takes a look at what the projected lineup and rotation could look like as well as a peek at the bullpen:
2015 record
86-76, second in the American League West (lost the Division Series in five games to the Royals)
Projected batting order (with 2015 statistics)
1. 2B Jose Altuve:
.313 BA, .353 OBP, .459 SLG, 15 HR, 66 RBIs, 38 SB
2. RF Springer:
.276 BA, .367 OBP, .459 SLG, 16 HR, 41 RBIs, 16 SB
3. SS Correa:
.279 BA, .345 OBP, .512 SLG, 22 HR, 68 RBIs, 14 SB
4. DH Evan Gattis:
.246 BA, .285 OBP, .463 SLG, 27 HR, 88 RBIs, 11 3B
5. CF Gomez:
.255 BA, .314 OBP, .409 SLG, 12 HR, 56 RBIs, 17 SB
6. LF Colby Rasmus:
.238 BA, .314 OBP, .475 SLG, 25 HR, 61 RBIs
7. 3B Luis Valbuena:
.224 BA, .310 OBP, .438 SLG, 25 HR, 56 RBIs
8. 1B Jon Singleton:
.191 BA, .328 OBP, .298 SLG, 1 HR, 6 RBIs
9. C Jason Castro:
.211 BA, .283 OBP, .365 SLG, 11 HR, 31 RBIs
Projected rotation (with 2015 statistics)
1. Dallas Keuchel:
20-8, 2.48 ERA
2. Collin McHugh:
19-7, 3.89 ERA
3. Lance McCullers:
6-7, 3.22 ERA
4. Doug Fister:
5-7, 4.19 ERA
5. Scott Feldman:
5-5, 3.90 ERA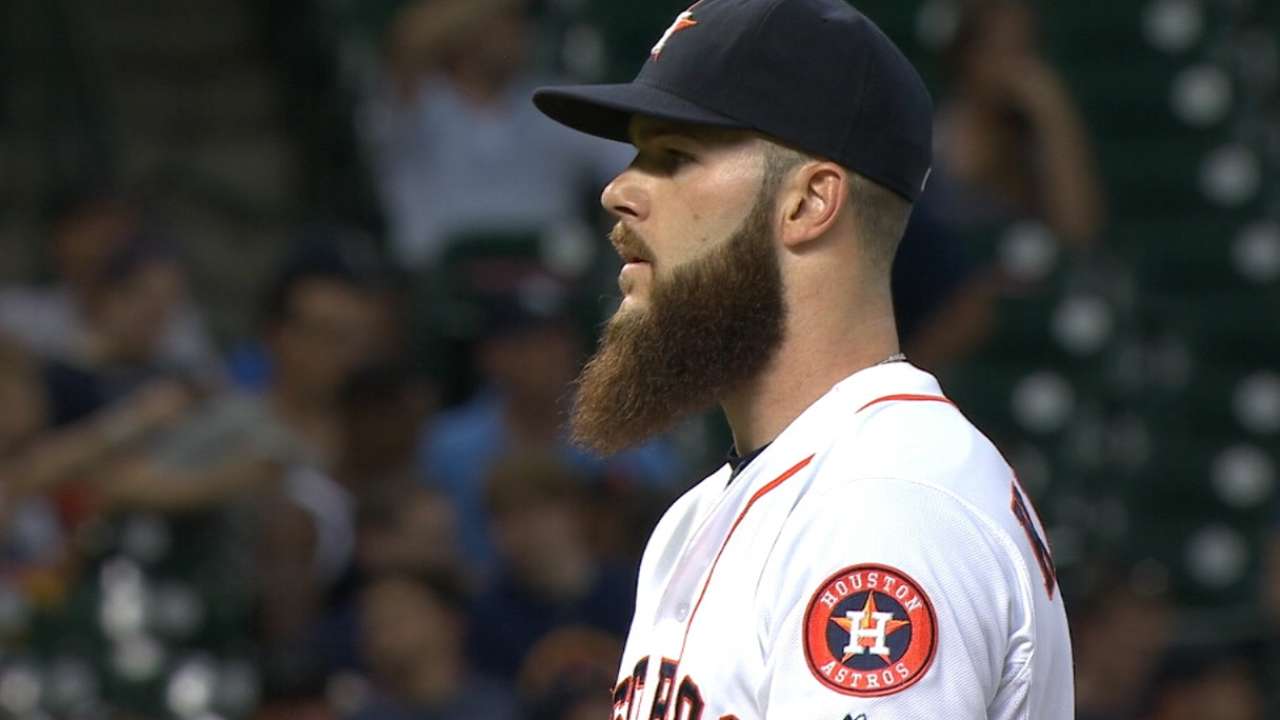 Projected bullpen (with 2015 statistics)
Closer: Ken Giles:
15/20 saves, 1.80 ERA
RH setup man: Luke Gregerson:
31 saves, 3.10 ERA
LH setup man: Tony Sipp:
1.99 ERA
Brian McTaggart is a reporter for MLB.com and writes an MLBlog, Tag's Lines. Follow @brianmctaggart on Twitter and listen to his podcast. This story was not subject to the approval of Major League Baseball or its clubs.