Nolasco, Milone to contend for rotation spots
Duffey also figures to be in mix for starting job during Spring Training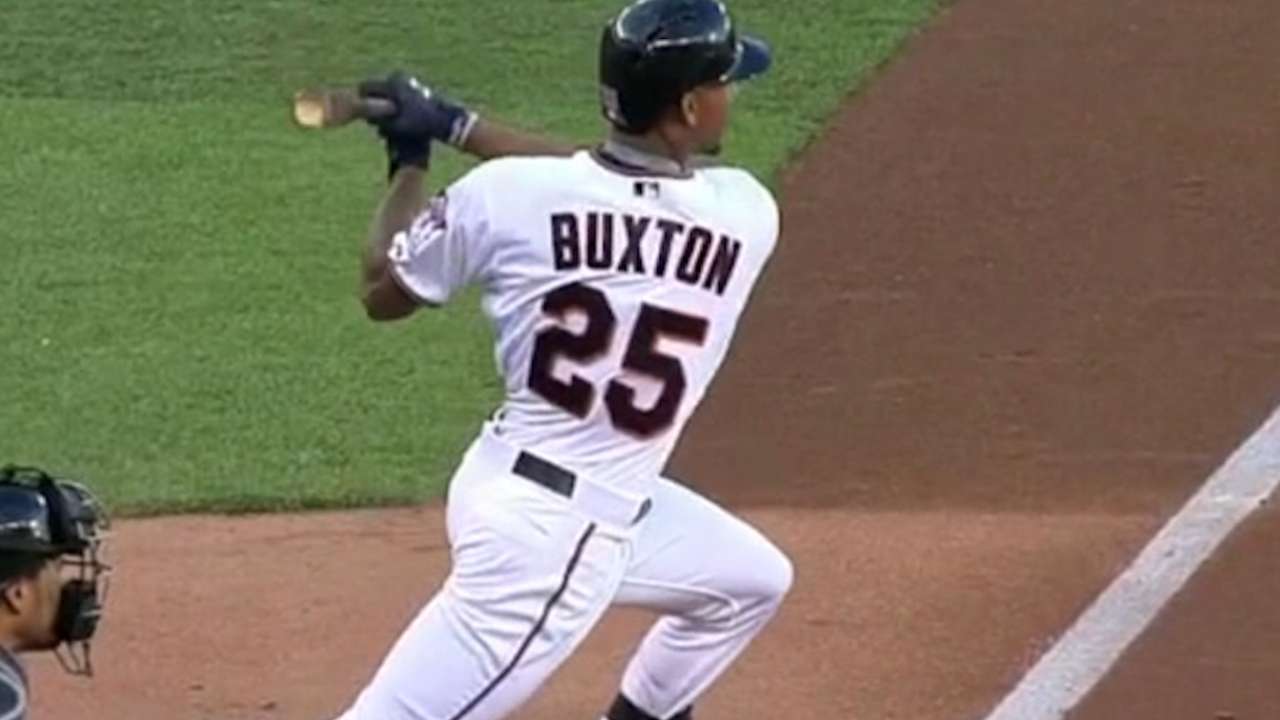 MINNEAPOLIS -- The Twins took a major step forward in 2015, improving their win total by 13 games to post a winning record for the first time since 2010, but they have their eyes on a bigger goal this season.
Minnesota is aiming to make the postseason for the first time in six years, as it fell just short last year, getting eliminated on the penultimate game of the season in manager Paul Molitor's first season at the helm. But the Twins know starting pitching will be the key again in 2016, as they made improvements last season that helped facilitate a turnaround. Their starters went from posting the worst ERA in the Majors in '14 to the 16th-best in '15, going from a 5.06 ERA to a 4.14 ERA.
• Spring Training preview: Twins on the rebound | Offseason additions | Prospect watch
The back end of the rotation figures to be one of the more intriguing position battles at camp. After Kyle Gibson, Ervin Santana and Phil Hughes, there are two open spots with several strong candidates set to compete to be in the Opening Day rotation.
"You look at the rotation, we have depth there," Molitor said. "We can argue how they are going to be slotted in terms of not only who the five will be, but how they will go one through five. But we have some competition, as well as depth."
The Twins lack a frontline starter, but they have rotation depth behind Gibson, Santana and Hughes, including Tommy Milone, Ricky Nolasco, Tyler Duffey, Trevor May and Jose Berrios.
As veterans, Milone and Nolasco have a leg up, but Duffey was impressive down the stretch, May made strides as a starter before moving into the bullpen in July, and Berrios is their top pitching prospect.
Milone has a solid case to be in the rotation, as he's coming off a strong year, posting a 3.92 ERA in 24 outings. He also doesn't project well as a potential bullpen option as a soft-tossing left-hander.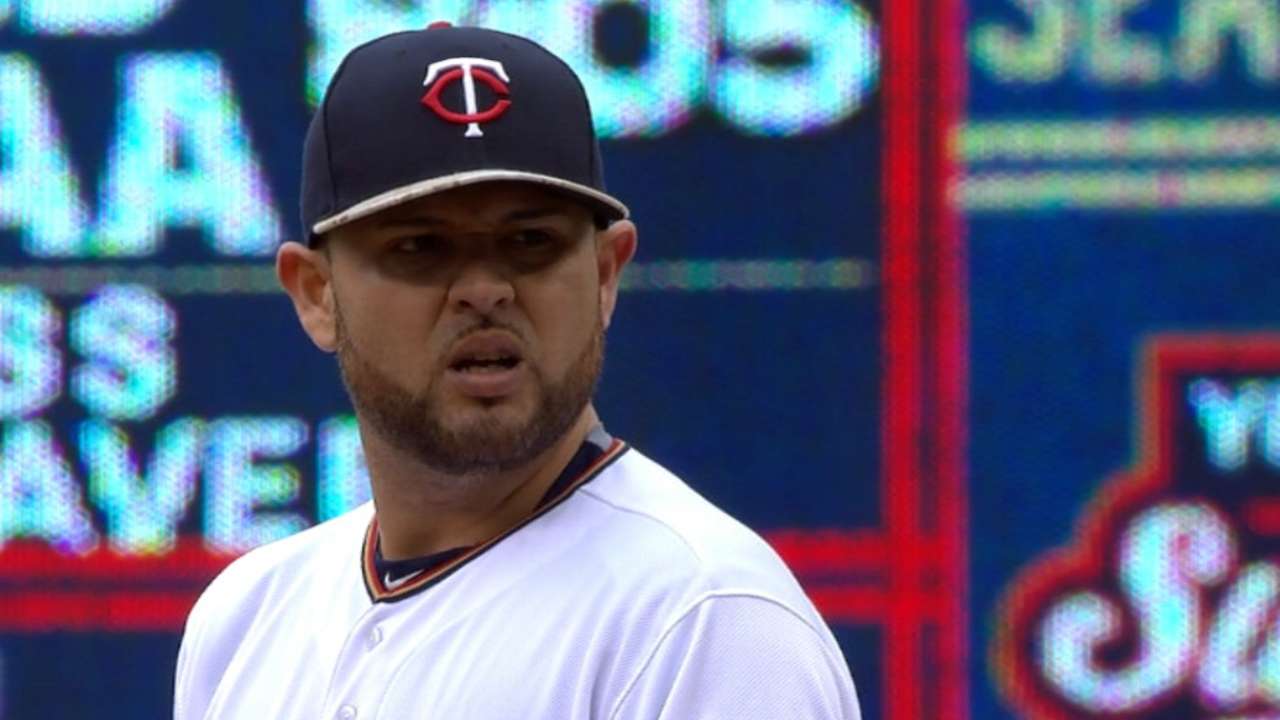 Nolasco remains the biggest wild card, considering his struggles over the past two seasons. But he's due $25 million over the next two seasons and that could come into play. There remains a chance he starts out the year as a long reliever, but the Twins are hoping Nolasco bounces back and has a strong showing in spring to reclaim a spot in the rotation.
Duffey is the strongest challenger to Milone and Nolasco, as he was a revelation late in the 2015 season, posting a 3.10 ERA in 10 starts down the stretch. May also has a chance, but given his success in the bullpen in the second half of '15, the Twins could opt to keep him as a reliever. Berrios, ranked No. 19 overall in MLBPipeline.com's Top 100 Prospects list, will get a chance to compete. But he is likely ticketed for Triple-A Rochester.
What happens with the rotation battle will trickle into the 'pen, with May and Nolasco both candidates to help round out a relief unit that should see some new faces this season.
"The bullpen has a chance to potentially take on a little bit different look," Molitor said. "I think that without counting on it, I think this might be a year you'll see some of our younger talent as far as bullpen arms surface at some point. But just like we talked about Buxton last year, you can't plan that, you just have to go with what you have and try to make it work."
Pitchers and catchers report
Sunday
Full squad reports
Feb. 26.
First Spring Training game
Away vs. Red Sox, March 2, 1:05 p.m. CT
Opening Day
Away vs. Orioles, April 4, 2:05 p.m. CT
Rhett Bollinger is a reporter for MLB.com. Read his blog, Bollinger Beat, follow him on Twitter @RhettBollinger and listen to his podcast. This story was not subject to the approval of Major League Baseball or its clubs.