Dodgers' left-field situation remains unclear
Crawford, Ethier, Guerrero, Van Slyke in the mix heading into Spring Training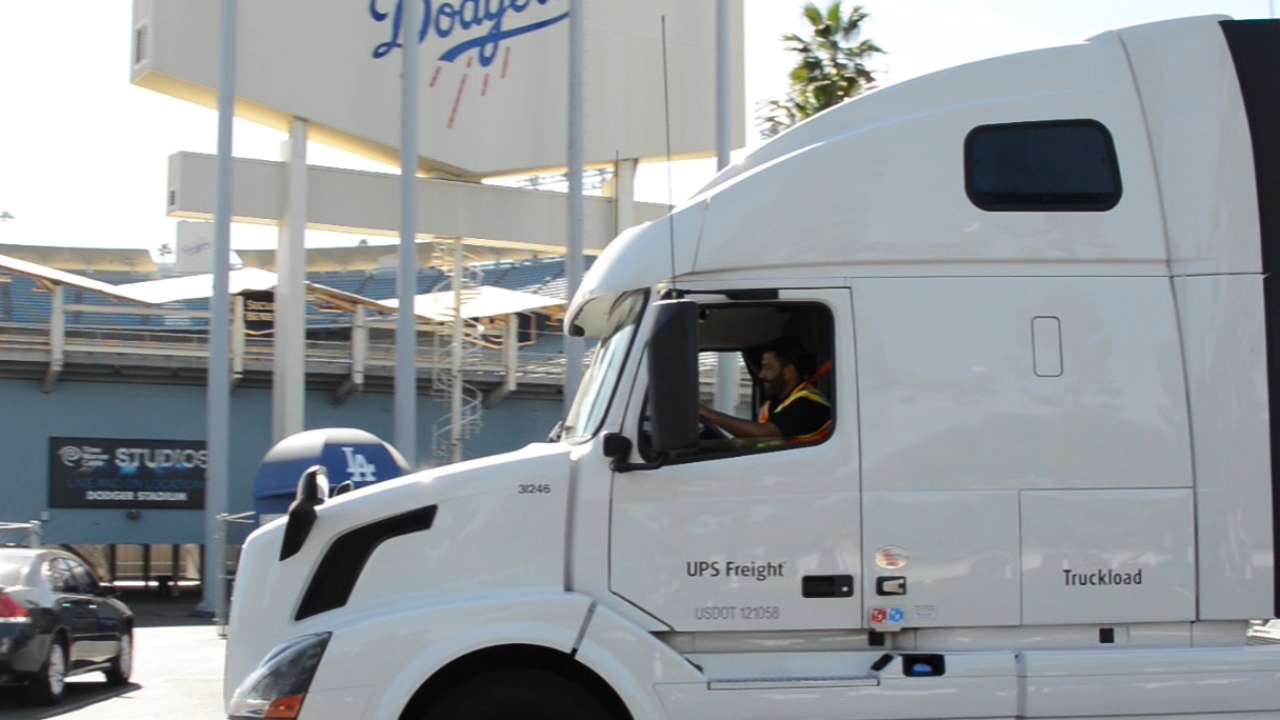 LOS ANGELES -- Last year for the Dodgers, left field became the position that nobody could keep, and not much has changed since.
Eight players started there in 2015 -- the most of any of the eight positions -- and most of those players are returning in 2016, with no clear starter going into Spring Training and possibly none coming out of it.
Carl Crawford started the most games in left field for the Dodgers last year, but his 42 starts were the fewest for a club leader at the position since 1998. Andre Ethier was next with 38 starts, and Ethier's bounce-back season would seemingly give him the edge in a playing-time scramble that last year included Scott Van Slyke, (31 starts), Alex Guerrero (27), Justin Ruggiano (13), Enrique Hernandez (5), Chris Heisey (3) and Scott Schebler (3).
• Dodgers Spring Training: Tickets | Schedule
Ruggiano, Heisey and Schebler are already gone, and in recent weeks there has been trade talk involving Guerrero and Ethier, both attached to contracts that make them difficult to deal.
The Dodgers have been trying to trade Guerrero for a year, so that's no surprise. Ethier was the club's most reliable outfield producer last season, but he also would qualify for trade veto rights three weeks into the season if he remains with the team.
Ethier is owed $38 million over the next two years, and that could jump to $43 million if a 2018 option vests. Crawford is owed $41.75 million over the next two years. Both are 34.
• Seager, Urias top Dodgers prospects to watch
Ethier's production showed signs of a solid upswing last year, but Crawford's metrics continued a troubling downward trend. He also hasn't had a fully healthy season since 2010.
General manager Farhan Zaidi recently gave no indication that the club wants to move Ethier, despite the speculation.
"He had a really good year for us last year," Zaidi said. "Right now, he's a really important part of our team. We have a lot of depth in our outfield. We've certainly been open to discussing different guys and scenarios early in the offseason, but right now, nothing is going on. Andre is a really important part, and we expect him to be here in 2016."
• Kazmir headlines list of Dodgers' newcomers
Both Ethier and Crawford are left-handed hitters, and they combined for eight RBIs against left-handed pitchers last season, virtually assuring a platoon for new manager Dave Roberts. Van Slyke didn't terrorize lefties in 2015 the way he did in '14, but he was still better than Ethier and Crawford. Hernandez was better than anybody against lefties (1.045 OPS), which only lends further fuel to moving Guerrero.
Pitchers and catchers report
Friday
Full squad reports
Feb. 24
First Spring Training game
Home vs. Chicago White Sox, Thursday, March 3, 2016, 1:05 p.m. PT
Opening Day
Away at San Diego, Monday, April 4 at 3:40 p.m. PT
Ken Gurnick is a reporter for MLB.com. This story was not subject to the approval of Major League Baseball or its clubs.