Indians patiently wait for Brantley's return
Contingency plans in place as several outfielders set to battle this spring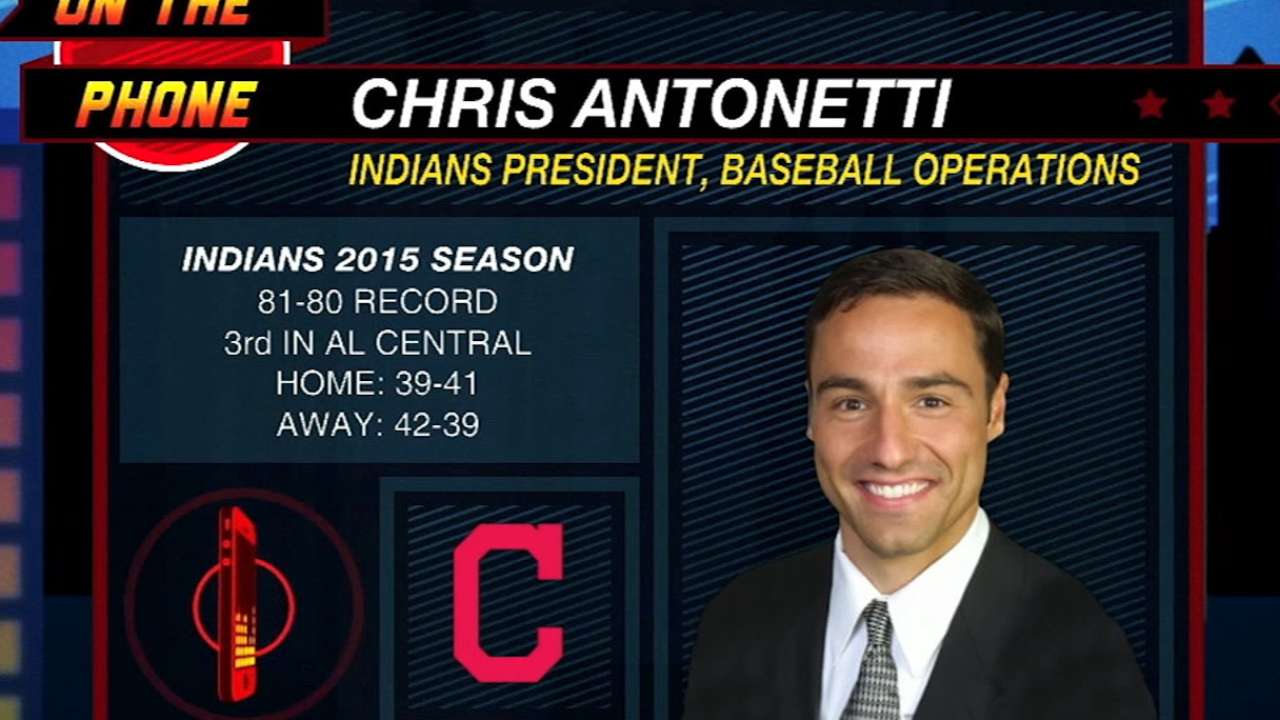 CLEVELAND -- The most important position battle for the Indians was not originally a part of the plans. When Michael Brantley required surgery on his right shoulder in November, it was a setback that altered Cleveland's winter and complicated the coming spring.
Knowing that Brantley's comeback could linger into the season, the Indians needed to build up as much outfield depth as possible. A dozen players will be in camp jockeying for potential Opening Day jobs, but the Tribe's hope is that the April alignment will be a temporary situation aimed at holding down the fort until Brantley is cleared to return.
"I think putting a timeline on it is probably not fair to him," said Indians manager Terry Francona, referring to when Brantley might rejoin the active roster. "When he's ready to play, we'll put him in there. He's really eager to be ready quick and we're glad about that."
• Brantley among bounceback candidates | Indians add complementary pieces
When the bulk of the Indians' big league roster was in Cleveland for Tribe Fest at the end of January, Brantley looked strong as he went through workouts with the team. The left fielder took part in everything but hitting, which will be the biggest test for his recovering right shoulder. Brantley proclaimed that he wants to return by Opening Day, but Cleveland will play it smart.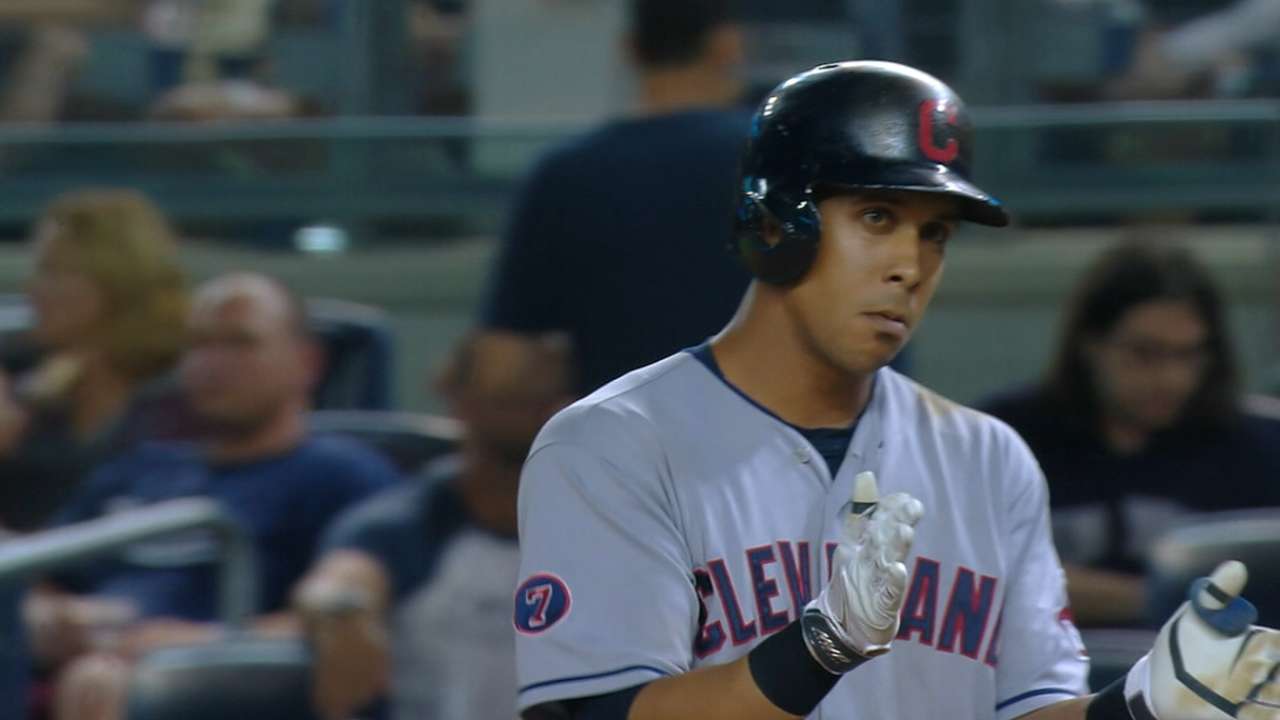 Brantley's teammates also believe the best approach is patience.
"Whether he makes Opening Day or not, we just want to play it safe with him," Indians second baseman Jason Kipnis said. "We'd rather have him there for the long haul instead of just the first day. He knows that.
"They're not going to push it. They're going to be smart with him. He's the best hitter we've got, so we want him ready to go once he gets back."
Until Brantley is back, Cleveland will likely mix and match in the outfield to maximize production.
The Tribe signed veteran Rajai Davis to a one-year contract this offseason, adding a veteran who can serve as an everyday player or slide into a fourth-outfielder role, if necessary. Cleveland also reeled in Collin Cowgill via trade from the Angels and claimed Joey Butler off waivers from the Rays. Right fielder Lonnie Chisenhall and center fielder Abraham Almonte remain in the fold as well.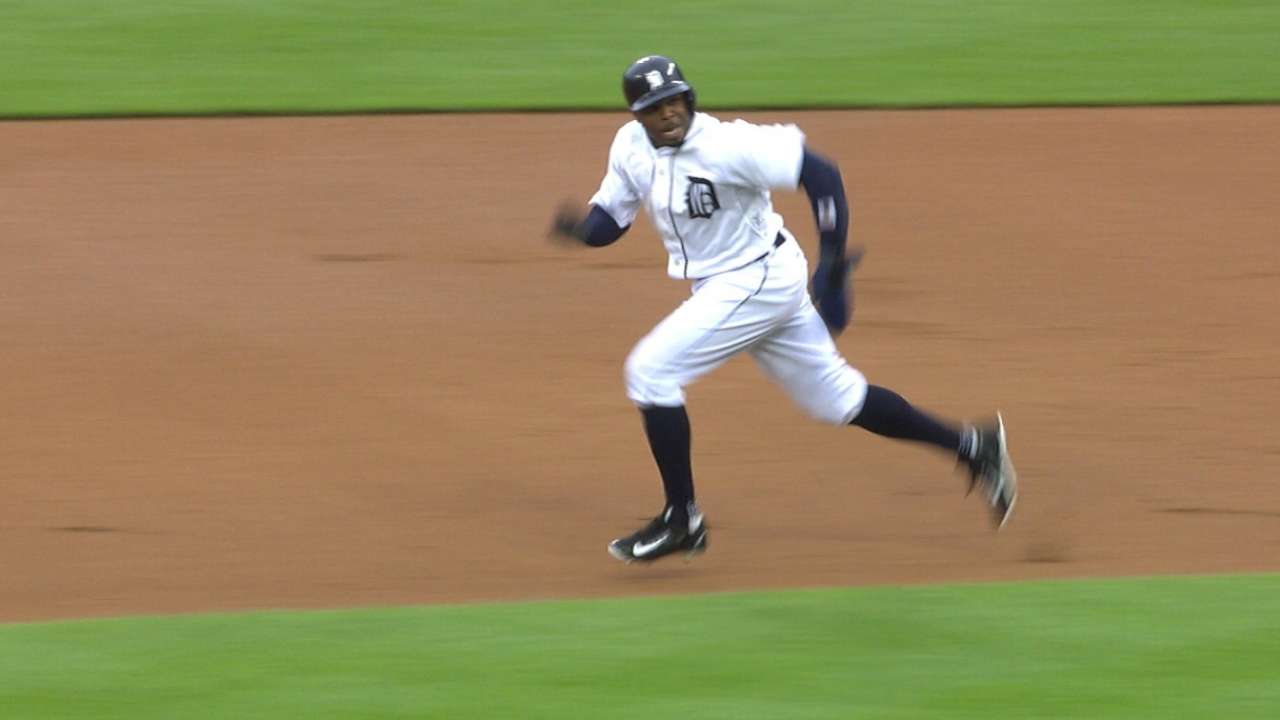 Those five players represent that top outfield options on the 40-man roster with Brantley potentially sidelined beyond Opening Day. Cleveland will also have outfield prospects Tyler Naquin and James Ramsey in camp, along with non-roster invitees Michael Choice, Robbie Grossman and Shane Robinson. Utility man Zach Walters is also in the spring mix, but he too is recovering from shoulder surgery.
"With Brantley, the consistency he brings every day is something you can't really replace," Kipnis said. "The sooner we get him back, the better."
Given Brantley's uncertain status, Cleveland kept the platoon splits of its remaining outfielders in mind while building its backup plan.
With Brantley out, here's a look at the career platoon splits for the Tribe's primary OF options heading into camp: pic.twitter.com/jJDjHiCeFS

— Jordan Bastian (@MLBastian) February 9, 2016
Chisenhall has performed better against righties in his career (.727 OPS), while Cowgill has done better against left-handers (.733 OPS). It is possible that the Indians will pair them in right field early in the season. Almonte is a switch hitter, but he has proven to be most effective against righties (.714 OPS) in his career. Davis, on the other hand, has better splits against lefties than righties. Butler has relatively even splits over a smaller career sample size, but he has done slightly better against right-handers.
"We'll see what fits the best," Francona said. "We'll probably have some platooning going on, especially earlier in the year. There's a number of guys that are coming in -- Joey Butler, Robinson, Cowgill. We have guys coming that can do it, and especially in a platoon situation. So we should be OK."
Pitchers and catchers report
Feb. 17
Full squad reports
Feb. 21
First Spring Training game
Home vs. Reds, March 1 at 3:05 p.m. ET
Opening Day
Home vs. Red Sox, April 4 at 4:10 p.m. ET
Jordan Bastian is a reporter for MLB.com. Read his blog, Major League Bastian, follow him on Twitter @MLBastian and listen to his podcast. This story was not subject to the approval of Major League Baseball or its clubs.