MLB.com Columnist
Alyson Footer
MLBPAA offers tips on life, baseball at youth clinic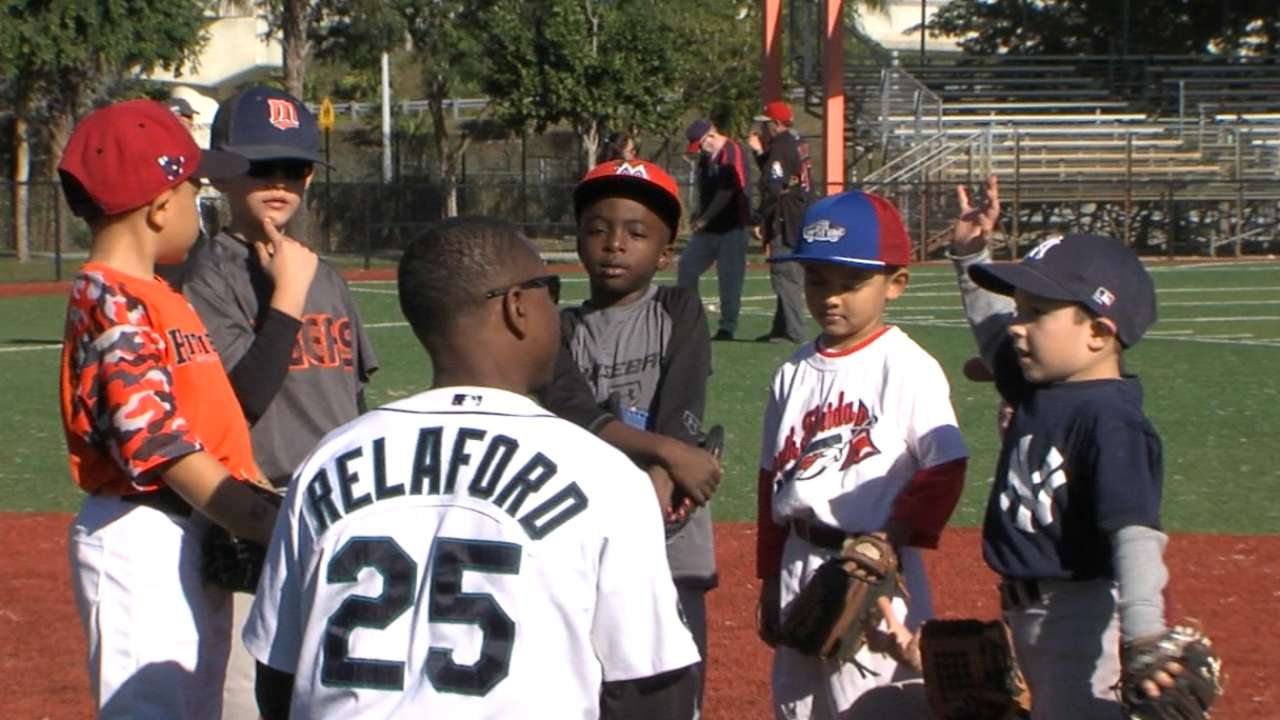 MIAMI -- After nearly five dozen retired players hit the links for charity, the Major League Baseball Players Alumni Association capped the weekend by conducting the Legends for Youth Baseball Clinic at Theodore Gibson Park in Miami, Fla.
The clinic, hosted Saturday by Padres outfielder Jon Jay, involved several former players who took part in Friday's golf tournament at Trump National Doral Golf Club. The two-hour clinic included training stations that gave instruction in pitching, hitting, catching and baserunning.
Toward the end of the event, the ballplayers offered tips and advice to the children in developing life skills.
"I hope they can learn a thing or two, but the biggest thing is they can see how much fun they had out here," said Jay, a native of Miami who played college ball at the University of Miami. "We had a little bit of everyone from different neighborhoods and different places. When you're on the baseball field, everybody's the same, it doesn't matter where your background is, doesn't matter how much money you come from. You're here to play baseball."
About 350 kids ages 6 to 16 were expected to attend, many of whom are members of the Boys & Girls Clubs in South Florida. Jay, now 30, expressed satisfaction to connect with children growing up not far from where he came of age, and he hopes that they'll walk away from the experience having learned a little about baseball, and a lot about life.
"Hopefully these guys can stand in my shoes and say they're a big leaguer someday," Jay said. "But more than that, we want them to get an education. We want them to be impactful in our society -- lawyers and doctors and teachers. Just have an impact."
That's what makes the life-skills tutorial such an important part of these events. Children may absorb more of what their parents are trying to teach them if it's also coming from an athlete they look up to.
"Any way we can get current and former players out there, touching hands, showing kids what's up ... When a kid hears from a player, 'Don't do drugs, stay in school,' it means so much more than a parent telling them," said Nikki Warner, MLBPAA director of communications.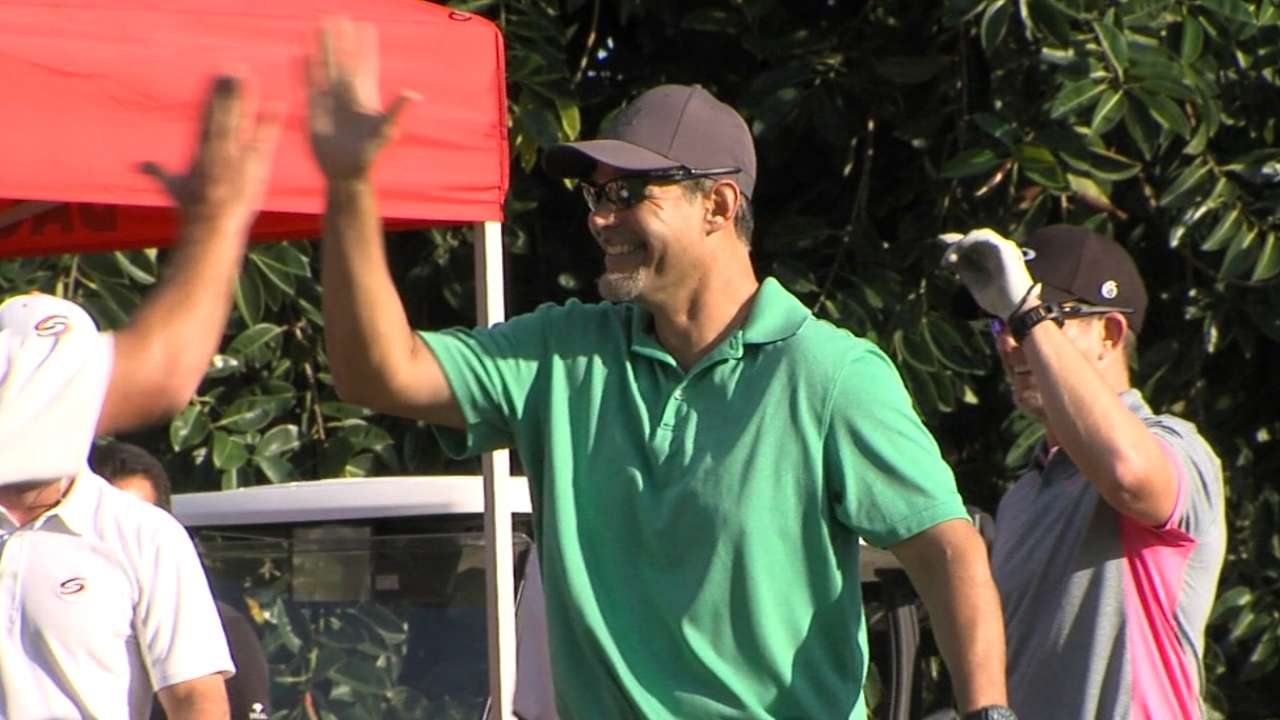 The clinic, free of charge, was one of more than 100 the MLBPAA plans to host in 2016. Last year, it conducted 126 free clinics, impacting more than 15,000 children and involving more than 800 alumni players.
The clinics are hosted internationally in countries such as Australia, Canada, Curacao, the Dominican Republic, England, Germany, Mexico, Nicaragua, Puerto Rico, the U.S. Virgin Islands and Venezuela, as well as across the United States.
The baseball instruction and the life-skills lectures are weighed equally.
"It's so good for MLB to come out and participate, to give these kids a learning step, and hopefully they can take advantage of it," said pinch-hit record holder Lenny Harris. "We want to try to lead them in the right direction. We know crime has been up a lot, especially in Florida. Hopefully we can keep kids off the streets, throw away the guns, put on the gloves and the bats and hit some baseballs."
For Skip Lockwood, who pitched for five teams during a 12-year career from 1969-80, the baseball field is a classroom of sorts, where kids can begin to learn about meeting challenges and applying those skills to other areas of life.
"We try to say, 'You don't get to the big leagues by taking big steps,'" Lockwood said. "You get to the big leagues by taking little steps. You learn, you take pride in yourself, when you step on the baseball field, there's something you can work on.
"You can catch a little bit better, you can hit a little bit better, you can run, field, be a better teammate. There's something you can work on when you step on a baseball field that makes you a better person."
Alyson Footer is a national correspondent for MLB.com. Follow her on Twitter @alysonfooter. This story was not subject to the approval of Major League Baseball or its clubs.