Bard looks ahead to fresh start in Pittsburgh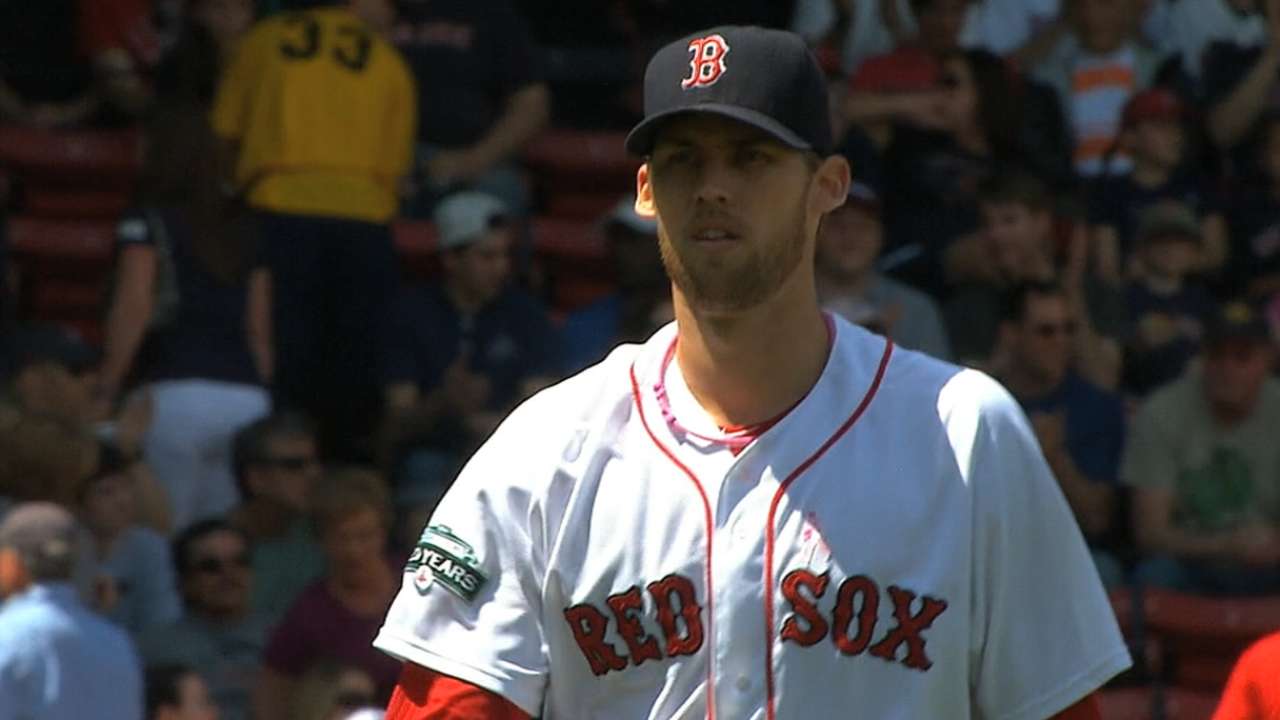 BRADENTON, Fla. -- Daniel Bard walked around the unfamiliar clubhouse, looking for a locker. It was the first day of the Pirates' annual voluntary workouts, and it was Bard's first day with his new organization.
Once one of baseball's elite relievers, Bard arrived at Pirate City with no expectations and no fanfare. There wasn't even an announcement noting that he'd agreed to sign a Minor League contract with the Pirates. Other than one friend in the front office, he had no ties to the organization.
Over the last four years, the Red Sox, Rangers and Cubs have tried to help Bard recapture the form that made him an automatic eighth-inning man in Boston. They believed they could help him regain the command that completely abandoned him. They wanted to get Daniel Bard back to being the old Daniel Bard.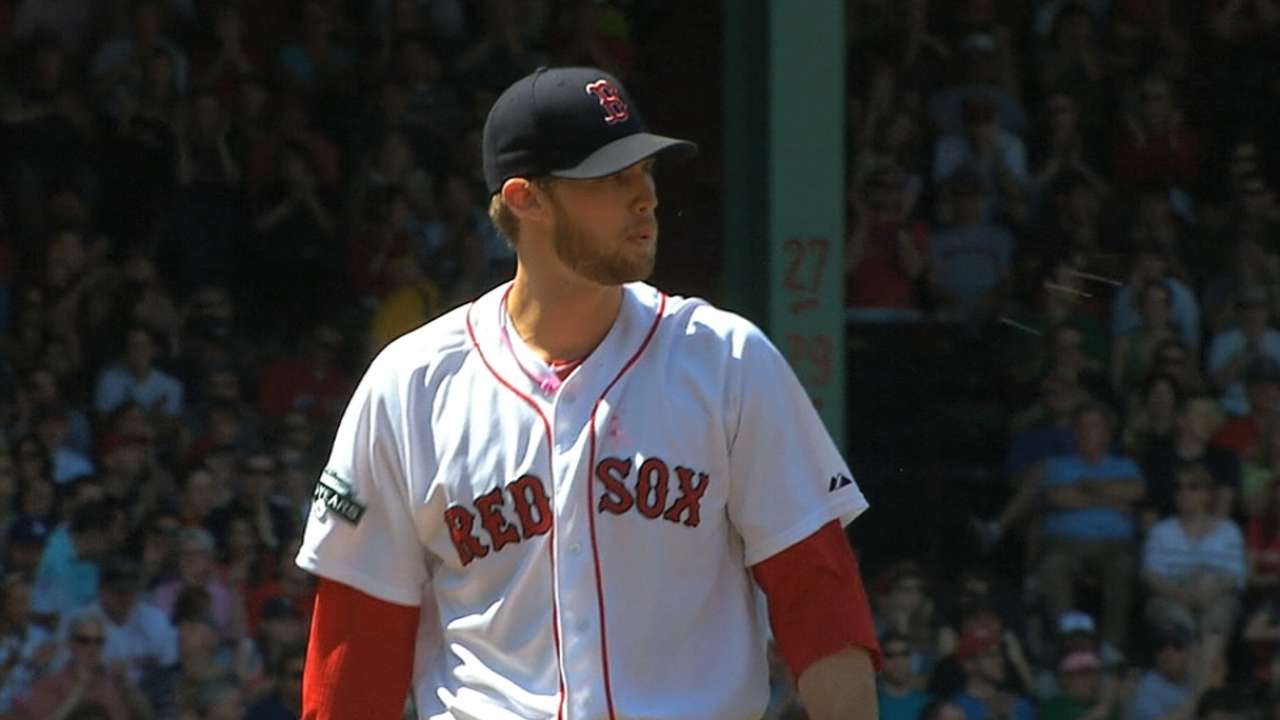 But Bard, 30, isn't necessarily searching for the pitcher he used to be. He's ready for a fresh start, and he believes he's found the place for it in Pittsburgh.
"What I like about being here is I don't know anybody. Basically, I'm going to get what I deserve here," Bard said. "What I do on the field is going to dictate who I'm pitching for and where I'm going, and I'm fine with that."
*****
How do you even begin to summarize the journey that led Bard to Pirate City last month?
"Challenging," he said.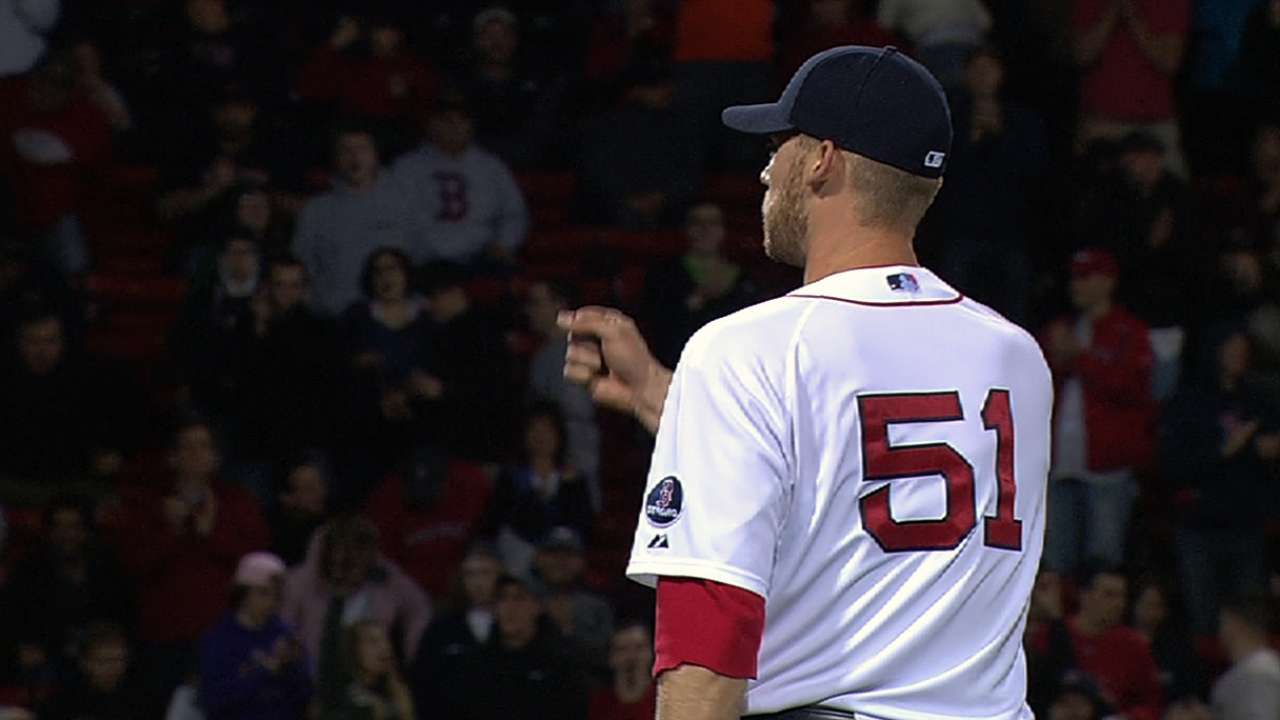 Bard was Boston's first-round pick in the 2006 Draft. He broke into the Majors in 2009 and dominated for three seasons. He pitched to a 2.88 ERA and struck out 213 batters in 197 innings. Then came the freefall.
He tried to become a starting pitcher in 2012, and the experiment failed. He couldn't throw strikes, and he started hitting batters. It looked like a case of "Steve Blass disease," named after the former Pirates pitcher and current broadcaster.
Blass was an All-Star for Pittsburgh in 1972. The next season, he walked as many batters in 88 innings as he did in nearly 250 innings the year before, and he plunked more opponents than in the previous three years combined. Bard experienced a similar, inexplicable loss of command in 2012, walking 43 batters and hitting eight in 59 1/3 innings.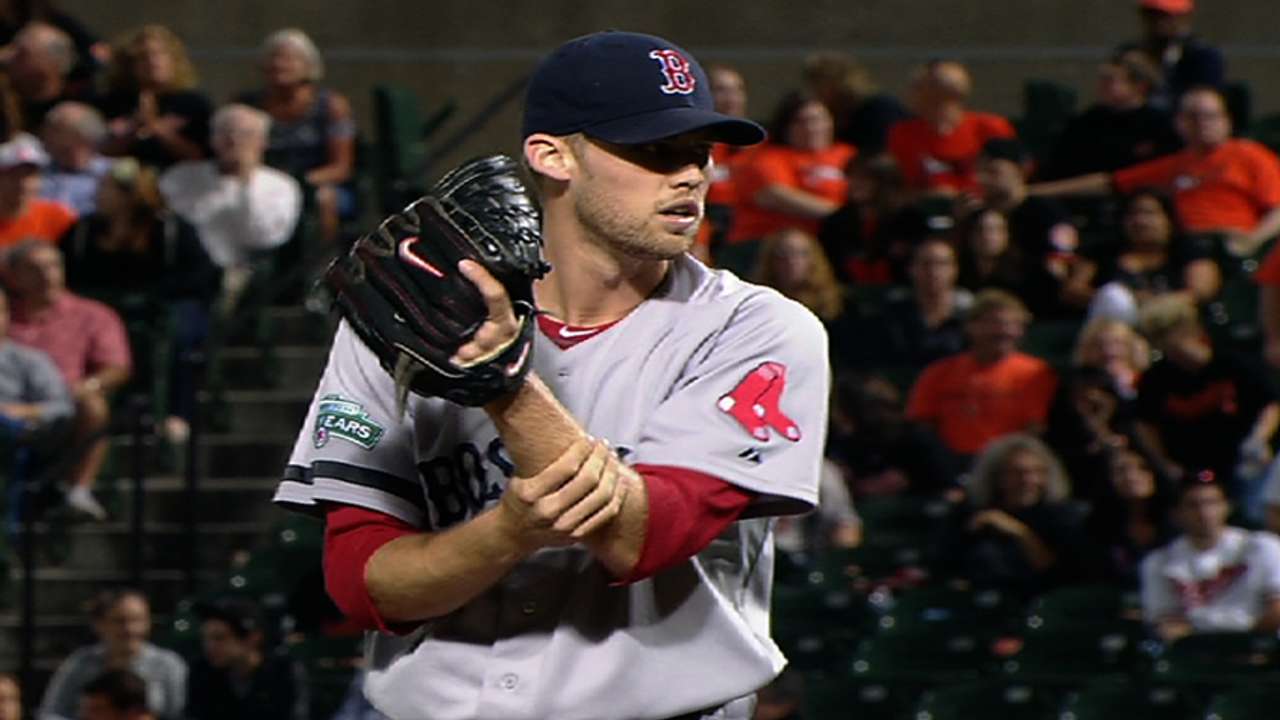 In 2013, Bard made two appearances for the Red Sox and was designated for assignment in September. The Cubs claimed him off waivers, then let him go that December. Not long after that, he was diagnosed with thoracic outlet syndrome -- which played a part in his collapse -- and underwent surgery.
He signed a Minor League deal with the Rangers in 2014 and appeared in four games that June for Class A Hickory. The results were ugly: 18 batters faced, nine walks, seven hit batters, two outs. His ERA was 175.50.
"Having that type of surgery, the thoracic impingement that he had, it's tough," Pirates pitching coach Ray Searage said. "You've got to teach yourself how to throw a baseball -- not pitch, but throw a baseball again."
*****
Bard signed a Minor League deal with the Cubs last year and reported to their Spring Training complex in Mesa, Ariz. He never left.
"I kind of got stuck in Arizona the whole year," he said, sitting in a locker at the Pirate City complex.
He pitched in a few extended spring camp games in May. His velocity started to come back, he said, and his command would come and go. Some outings were better than others, but he never got out of Arizona.
"That's something I've got to control myself on. You get antsy and you say, 'OK, well that didn't impress you. Maybe this will,'" Bard said. "Then you do something different and you get away from what's been working."
The Cubs eventually chose to pull him out of game action. He spent the rest of the season working in the bullpen.
"They put me on a very conservative program to try to get me back to where I wanted to be. Honestly, the summer just kind of got away from us," Bard said. "I wasn't on the front of anyone's mind, being down there. You kind of get lost."
Bard thought he might get another chance with the Cubs this year. Their top front-office personnel, including president Theo Epstein and general manager Jed Hoyer, were with the Red Sox during Bard's time in Boston. Instead, at the end of the season, the Cubs told Bard they were going to part ways.
"I finished the year with them and didn't have a whole lot to show for it on paper," Bard said. "There's not much that outsiders can see of what I was doing, but that doesn't really matter. The point was I felt like I was getting better and working through some things.
"I knew that I just needed another opportunity."
Bard went home to Mississippi, designed a throwing program with some friends and waited.
*****
T.J. Large, a member of the Pirates' player development staff and Bard's roommate in the Minors, called Bard during the winter and asked about his plans for this season. Bard had been working out and feeling good, eager to get back on the mound, but he had no plans.
"He's like, 'Well, you'd fit our system great. Let me make some phone calls,'" Bard said. "He got the ball rolling, and I'm very thankful for that."
Other clubs had expressed interest, he said, but he didn't bother calling them back after he heard from Pittsburgh. The Pirates were the first team to officially offer Bard a contract. Their reputation with pitching reclamation projects is unmatched -- and Bard has noticed.
It won't be a quick fix. Bard wasn't invited to big league camp, and general manager Neal Huntington would only say Bard "may get some opportunities" in the Pirates' Spring Training games.
"Our goal is to have him help us at some point later this year," Huntington said. "Our focus isn't necessarily as soon as possible; it's when we feel we put the things in place to have him help us."
Searage will play a part in that process, and he has history on his side. Last spring, Searage and former special assistant Jim Benedict -- now with the Marlins -- helped rebuild left-hander Clayton Richard's delivery following thoracic outlet syndrome surgery.
Searage has already looked at video of Bard. He's watched Bard at his best and worst, and he's identified a weakness in his mechanics that led to an inconsistent release point.
"I don't think it's a coincidence when an organization is able to do that pretty consistently," Bard said. "Not that I'm looking for any magic pill or anything. I think it's just a good environment for guys to come in and get comfortable again."
It might also be the right place for a fresh start.
"At some point, it's like nobody's comparing me to the pitcher I was. I can go be me, whatever that is at this point," Bard said. "As long as I'm getting big league hitters out, I don't think they care what it looks like or how it's happening.
"If I'm doing it and I'm doing it consistently, I think there'll be an opportunity. That's all I can ask for."
Adam Berry is a reporter for MLB.com. Follow him on Twitter at @adamdberry. This story was not subject to the approval of Major League Baseball or its clubs.