Pineda eyes 200-inning goal for 2016
Righty arrives at Yankees' spring complex with mission in mind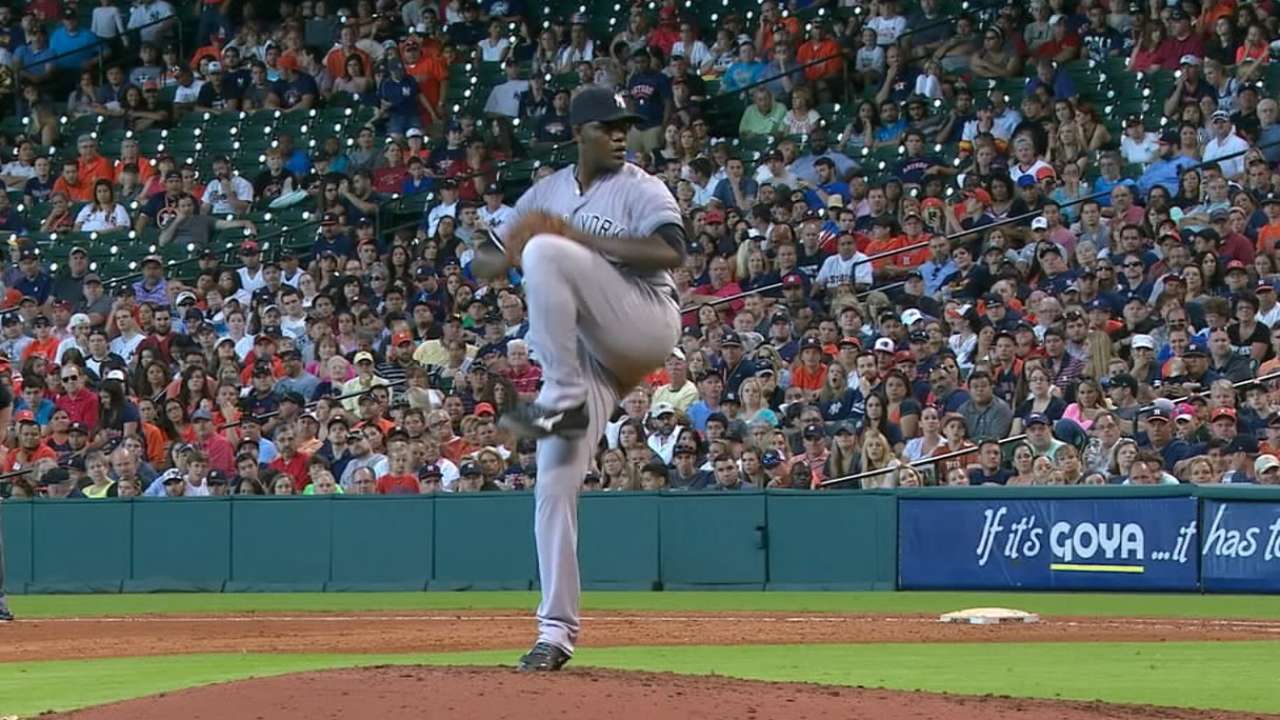 TAMPA, Fla. -- Michael Pineda wants this to be the season in which he puts it all together, and the right-hander arrived in advance of the Yankees' Spring Training camp with a clear mission in mind: to complete 200 innings for the first time in his career.
"For me, this year, I'm coming here early to be strong and working hard to pitch 200 innings this year," Pineda said at the club's Minor League complex. "I want to throw 200 innings this year. This is my goal, and help my team."
#BigMike Pineda is ready for baseball to begin. His goal for the year: 200 innings. #Yankees pic.twitter.com/0q2qrp8QCT

— Bryan Hoch (@BryanHoch) February 13, 2016
Pineda, 27, was 12-10 with a 4.37 ERA in 27 starts for the Yankees last season, striking out a team-leading 156 batters against just 21 walks in 160 2/3 innings. His 8.74 strikeouts per nine innings ranked seventh in the American League.
Although Pineda showed flashes of dominance, including a memorable 16-strikeout performance against the Orioles on Mother's Day and 10 more strikeouts against the Rays on July 4, injuries again interrupted his year as he landed on the disabled list with a right flexor forearm muscle strain from July 30 to Aug. 26.
Still, Pineda was able to turn in an innings total that was the second most of his career, just shy of the 171 innings that he worked as a rookie with the Mariners in 2011.
"Last season was a great season for me," Pineda said. "I'm pitching a lot of innings, and I'm happy with that. Now it's a new year, new season is coming, and I want to be ready and prepared for having a great year."
In an effort to stave off the injuries that have limited him to just 68 big league starts thus far -- he did not pitch in the Majors in 2012 or '13 -- Pineda said that he constructed a gym in his Dominican Republic home, where he was able to work out without distractions.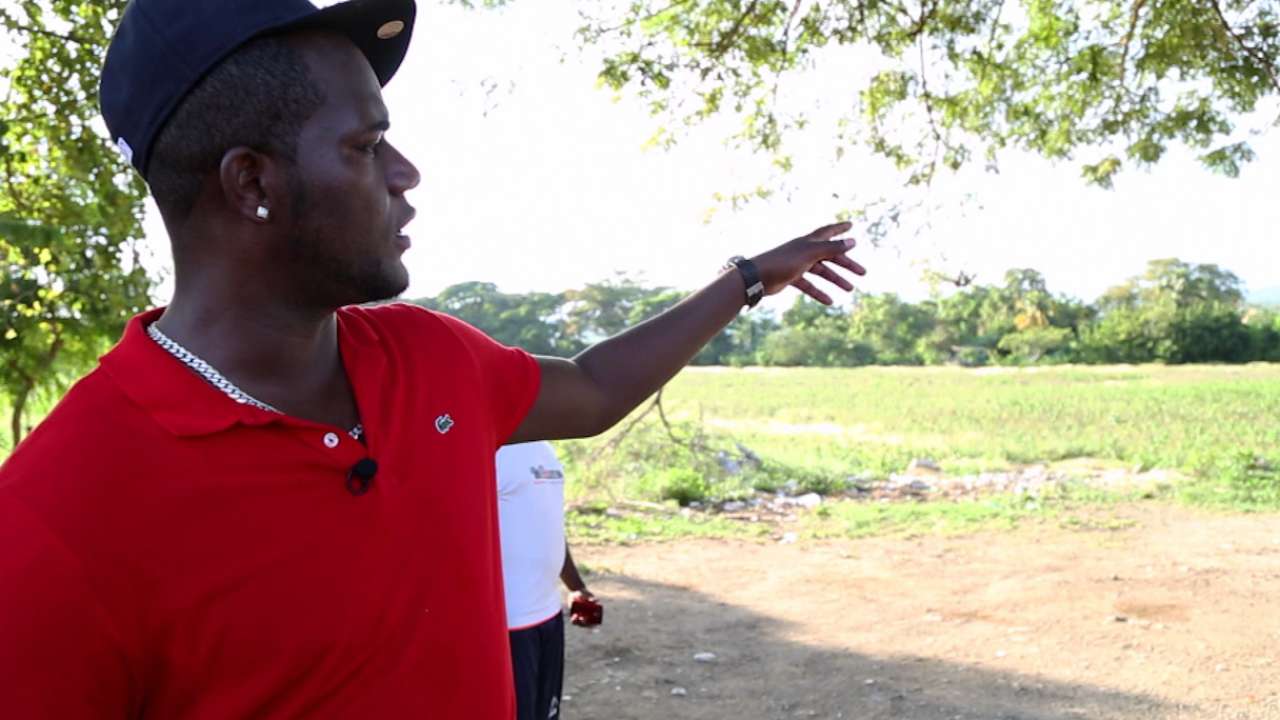 "My biggest goal this season is, No. 1, try to be healthy for pitching the whole year," Pineda said. "I'm a young guy, but every year you're getting older. I'm 27 right now, so I'm getting one year older. I'm a young guy, but every year you have to learn how to get better and better."
Pineda said that he is also excited to have the Yankees' powerhouse bullpen behind him, with closer Aroldis Chapman set to join the tandem of Dellin Betances and Andrew Miller.
"Good pitching," Pineda said. "When we're pitching six, seven innings, we have a great percent for winning the game with these three guys in the bullpen. It's awesome."
Bryan Hoch is a reporter for MLB.com. Follow him on Twitter @bryanhoch, on Facebook and read his MLBlog, Bombers Beat. This story was not subject to the approval of Major League Baseball or its clubs.