Classic, MLB programs grow sport in S. Africa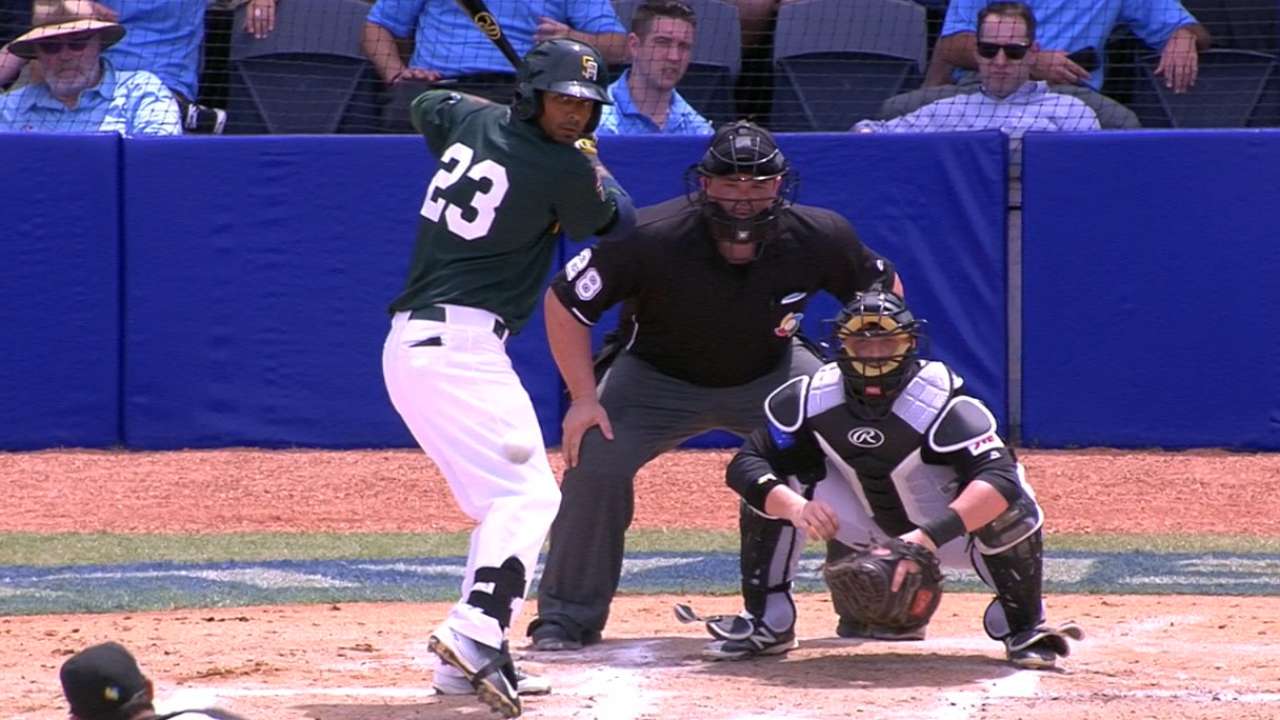 SYDNEY-- South Africa's participation in the World Baseball Classic Qualifier has greatly helped to further baseball's impact across the region.
"What amazes me is we've had camp and campaigns throughout schools with people who didn't even know baseball existed, and they didn't even know what a bat was," said South African Olympian Brett Willemburg and current outfielder. "Then you see them a few months later and they are hitting line drives the other way, pulling balls, fielding ground balls and making plays. You're like, 'Is this the same kid?' It is so awesome to see."
Willemburg and second baseman Anthony Phillips are two of South Africa's longest-tenured professional players, but shortstop Gift Ngoepe may be the closest to the Majors. Ngoepe, who learned the game and lived on the same field that his mother cleaned, is on the 40-man roster for the Pirates after playing in Double-A and Triple-A this past season.
South Africa's professional league continues to consist of 40 to 45 games over a five-month period, centered around Cape Town, the "stronghold of baseball in South Africa," according to Phillips. Players from each of the eight clubs are on this year's Qualifier team, and outside a handful of Minor Leaguers, are working professionals who train at night and play games on the weekends.
With the advent of the World Baseball Classic, the interest in the game has risen. So has the addition of the Major League African Baseball Academy, started four years ago, of which four current South African players were a part of.
"I think that though we are still an amateur body, with [semipro] leagues in three or four centers, prior to the Olympics, we were very undercooked in regards to players getting the MLB experience," said South African manager Alan Phillips. "Since [2000], we have had quite a few guys who have been picked up by Major League Baseball, and I think that in itself has had an impact on our baseball over the last decade and a half.
"Especially at [the Classic level], we don't come across and feel so over-awed by the whole situation -- the bigger fields, the bigger stadiums, the more professional teams that we have to come up against. The players are able to adapt a lot easier these days than 15-20 years ago."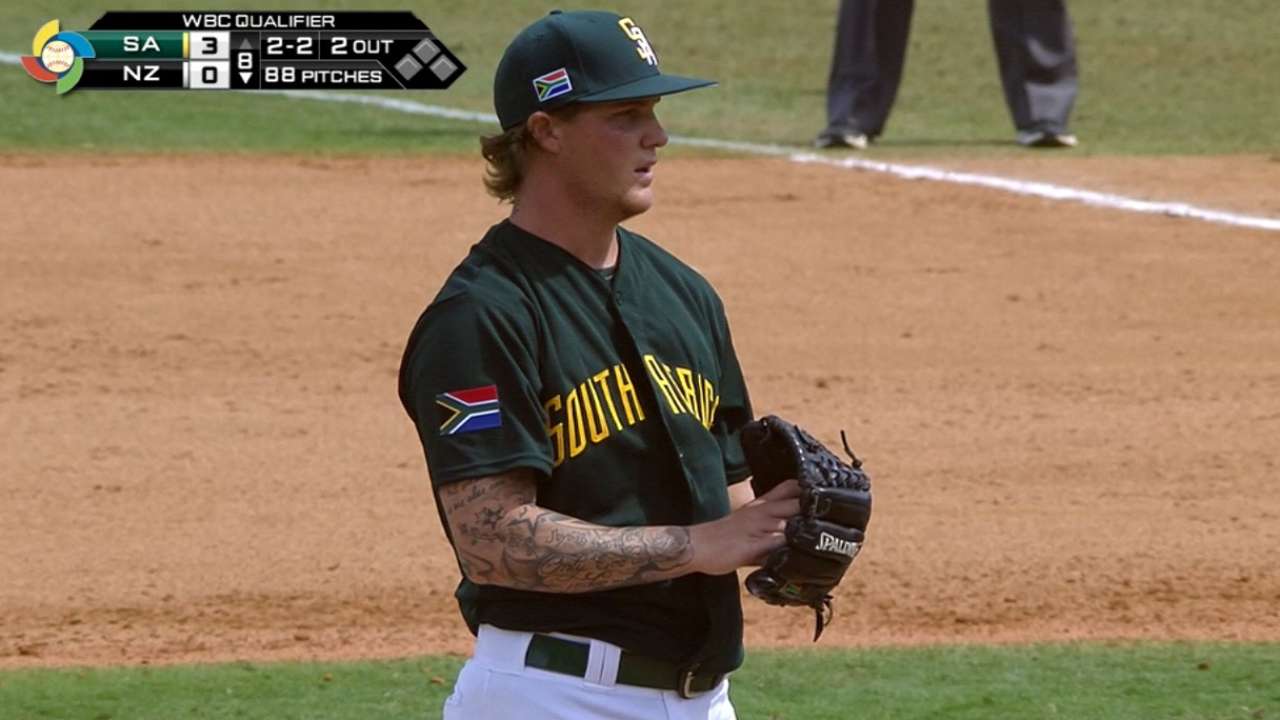 And that too goes for participation in the Classic -- be it training at the big league Spring Training facilities or mingling with MLB players and coaches.
"The whole experience has really been a driver within our baseball community. I can see the players are very anxious to prepare and get ready," said Phillips. "[We have gone] from an amateur to a more professional outfit."
The MLB Academy has also been a driver, especially at the youth level, started in 2011 in Cape Town. It has since been in Johannesburg and Durbin.
"Arguably the biggest buzz for all of our clubs in our younger ranks is the advent of the MLB African Academy," said Phillips. "The younger players coming through, the 15-, 16-, 17-year olds, are really anxious to prove they are worth an invite. I think we have started to reap the awards of that Academy."
New this year, South Africa has begun a 40-player mini-camp to choose the 20 or so players invited from South Africa. The Academy takes roughly 40 players a year, half from South Africa and half from the whole rest of the African continent.
"The Academy has been a blessing in disguise for our baseball," said Phillips.
Adding Willemburg, "Having these MLB camps, MLB Academies, and just having them invest the time and finances to developing the game in South Africa and Africa, it is so awesome."
Willemburg has started his own smaller academy, as have a number of other former players.
"Players from his region have benefited from having someone educated who is a quality ballplayer. We so often have youngsters who have been coached by parents and part-time coaches, and sometimes the right message does not get out there," said Phillips. "We need moms and dads, but not necessarily [coaching at] the ballpark."
SYDNEY QUALIFIER SCHEDULE/RESULTS
Thursday
• South Africa 7, New Zealand 1
• Australia 11, Philippines 1
Friday
• New Zealand 17, Philippines 7
• Australia 4, South Africa 1
Saturday
• South Africa 9, New Zealand 2
Sunday
• Australia vs. South Africa
2 p.m. local, 10 p.m. ET on Saturday
Watch: Live on MLB Network, MLB.com and WorldBaseballClassic.com
ESPN Pac-Rim delayed to 11 p.m. local
Niall Adler is a contributor to MLB.com. This story was not subject to the approval of Major League Baseball or its clubs.