South Africa tops Kiwis to reach Qualifier final
Four-run third, three-run sixth propel squad to rematch with Australia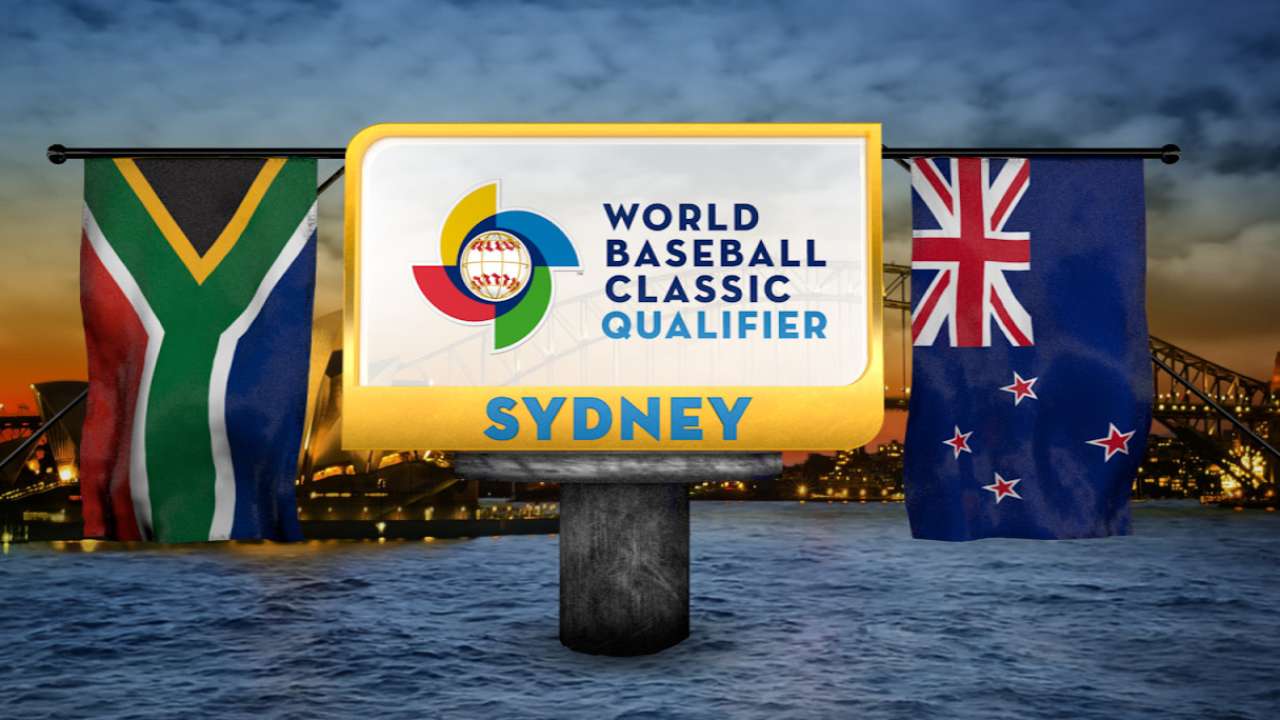 SYDNEY-- Keegan Swanepoel earned a starting nod for the first time and delivered four hits, including a key two-run single, to send South Africa into a rematch with Australia in the championship game of the World Baseball Classic Qualifier with a 9-2 win over New Zealand at Blacktown International Sportspark on Saturday night.
Australia and South Africa will face off with a chance to advance to the Classic in March 2017 at 2 p.m. local time Sunday (10 p.m. ET Saturday). All games are streamed live on MLB.com and WorldBaseballClassic.com and air on MLB Network.
Australia, because of a perfect 2-0 record, will be the home team against South Africa (2-1) and is slated to pitch former Major Leaguer Travis Blackley. Australia beat South Africa, 4-1, on Friday.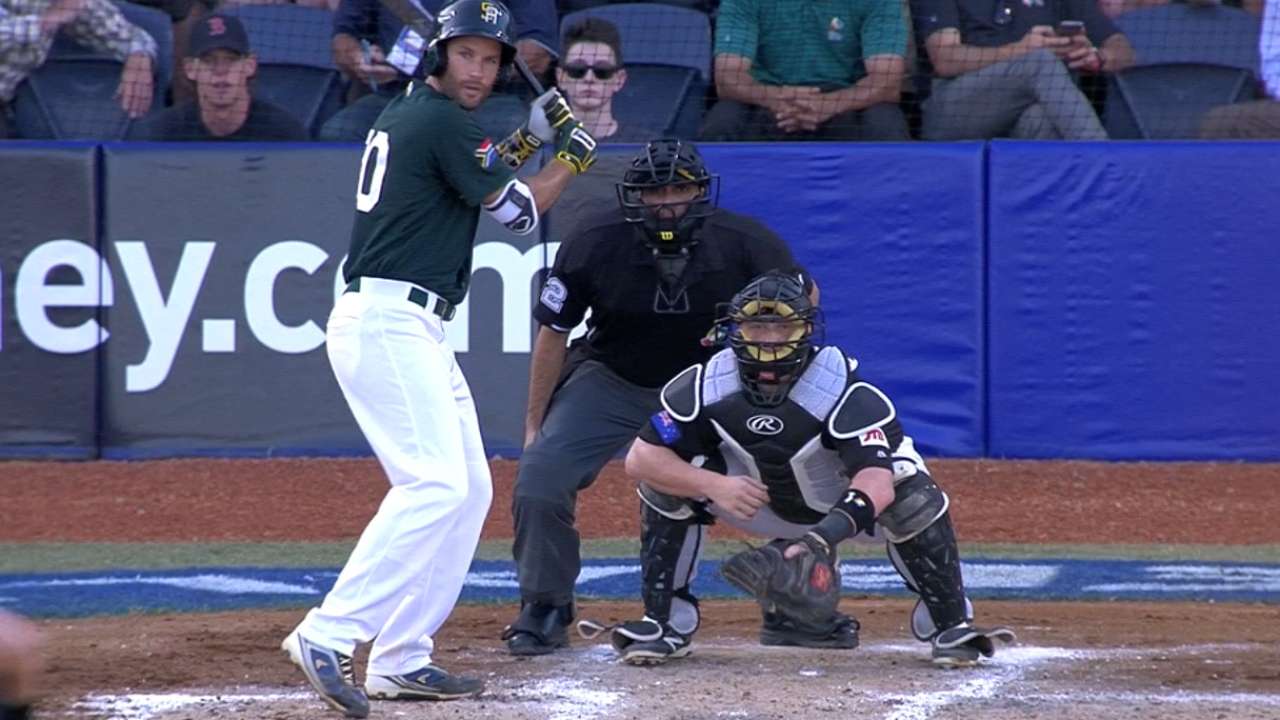 "We had to put our all into it, come out, guns blazing, because for us, there wasn't a tomorrow," said Swanepoel, who in the Classic is making his first appearance with the senior national team this year. "We all went in with the mindset of, 'We need to get on, we need to get hits, we need to move the guys around.' And everyone came to the party with that today."
Swanepoel earned a spot in the starting lineup by delivering in the late innings of the first two games as a defensive replacement at first. Swanepoel had an RBI single against New Zealand in Game 1 and added a double against Australia on Friday. He got hits in his first two at-bats on Saturday and was 4-for-5.
"Keegan is one of those guys who's been knocking on the door for quite some time. I'm just glad we got him into the roster this year," said South Africa manager Alan Phillips. "And he's stepping up big-time."
Cleanup hitter Kyle Botha, who put down a bunt to set up a four-run third, delivered a three-run double in the sixth to help put the finishing touches on the win.
Jared Elario (1-0) got the win, going the first 4 1/3 innings, giving up two runs on two hits. Lloyd Stevens and Robert Lewis-Walker pitched the final 4 2/3 innings in the victory.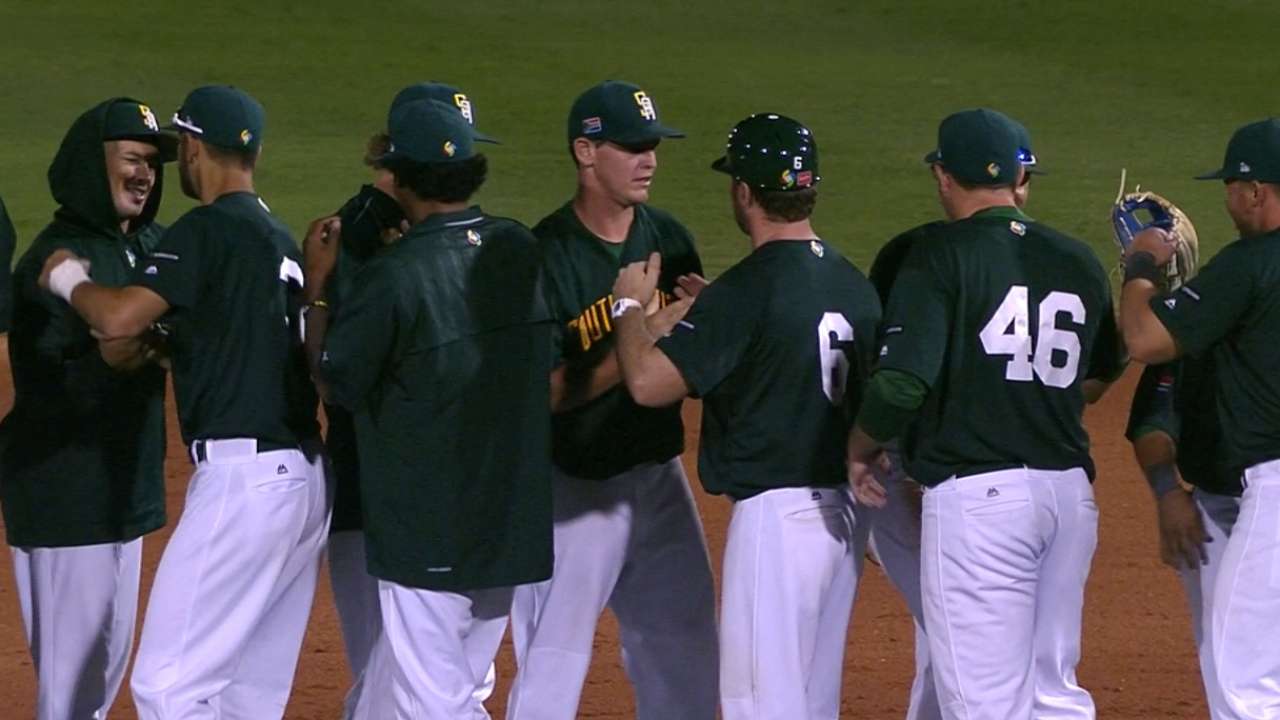 Early on, the South Africa middle defense of shortstop Gift Ngoepe and Anthony Phillips continued to impress. With two on and no out in a 5-0 game in the third, Ngoepe used nifty glovework and quick feet to start a double play and preserve the shutout. A groundout to first followed to keep it scoreless.
In the fourth, it was a sigh of relief for Elario after third baseman Jonathan Phillips bobbled a grounder to third but recovered to get the final out of the inning after Moko Moanaroa delivered a two-out, two-run double to make it 5-2.
New Zealand left nine men on base in the game.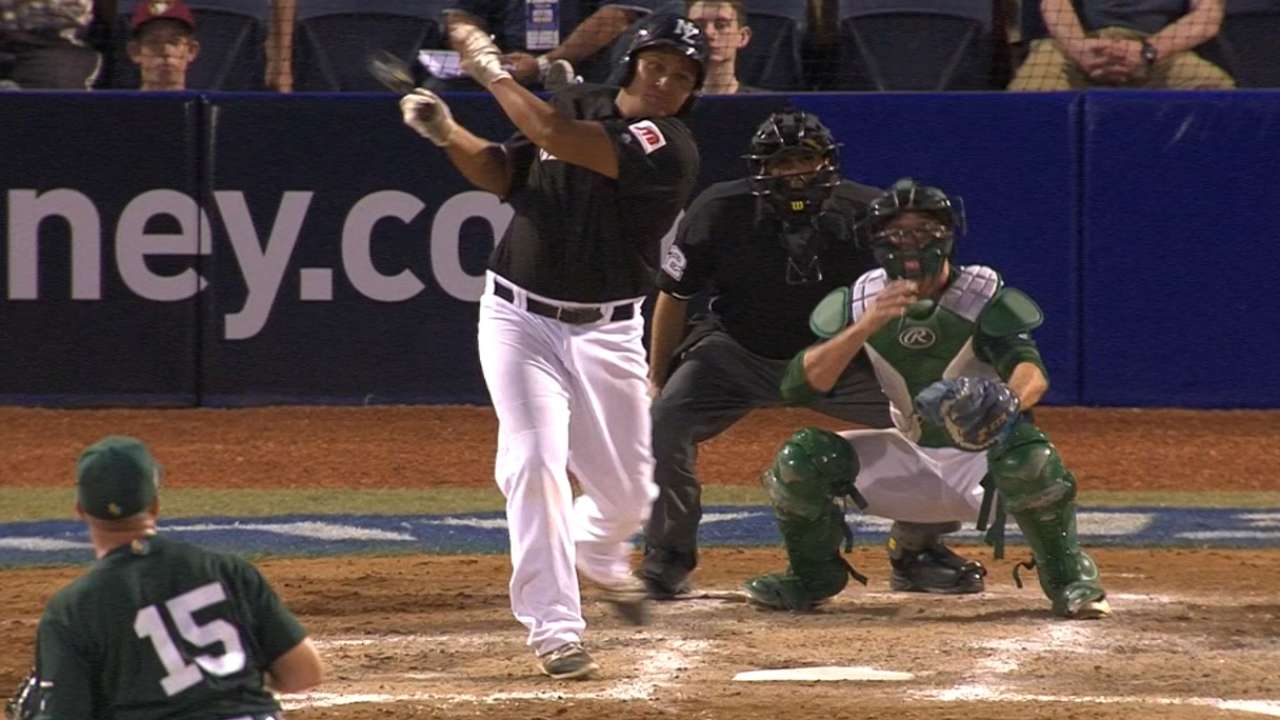 "We didn't get to the inning that we wanted to [with our pitching], so that kind of cost us," said New Zealand manager Chris Woodward. "We walked too many guys, 10 or 11 guys. You can't win a baseball game when you walk that many guys. If we had attacked the hitters, [maybe] it would have given us a chance to get deeper into the game."
• Photo gallery: South Africa tops New Zealand, 9-2
SYDNEY QUALIFIER SCHEDULE/RESULTS
Thursday
• South Africa 7, New Zealand 1
• Australia 11, Philippines 1
Friday
• New Zealand 17, Philippines 7
• Australia 4, South Africa 1
Saturday
• South Africa 9, New Zealand 2
Sunday
• Australia vs. South Africa
2 p.m. local, 10 p.m. ET on Saturday
Watch: Live on MLB Network, MLB.com and WorldBaseballClassic.com
ESPN Pac-Rim delayed to 11 p.m. local
Niall Adler is a contributor to MLB.com. This story was not subject to the approval of Major League Baseball or its clubs.