Mejia joins list of banned athletes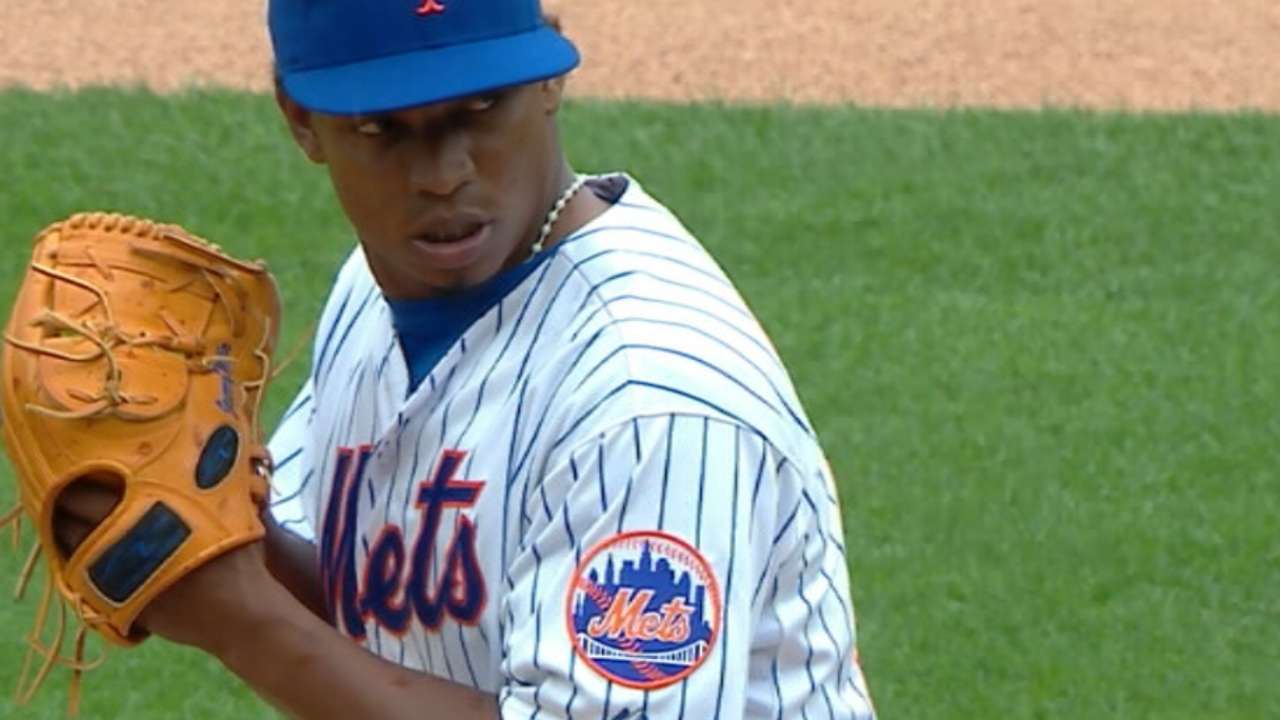 Former Mets closer Jenrry Mejia was on the wrong side of baseball history Friday, becoming the first player in Major League history to receive a lifetime ban for performance-enhancing-drug use.
Mejia, however, is not the first baseball player to receive a lifetime ban -- and he has even more company when expanding it to other sports. Though it's by no means a list any player wants to be on, the following is a look at some of the more significant lifetime bans, as well as some other notable suspensions, across the sports world.
This is not meant to be an exhaustive list, as that would likely be impossible to compile given the amount of illegal gambling activity -- and lack of records -- in baseball's earliest days. Consider, for example, the players from the late 1800s and early 1900s who were rumored to have returned to play under fake names after initially being blacklisted from the sport.
Here's a closer look at some of the more substantial punishments in sports history.
Lifetime bans
• Pete Rose is largely known for two things -- being Major League Baseball's all-time hit king and receiving a lifetime ban from MLB for illegally gambling on the sport. He has had multiple attempts for reinstatement rejected, most recently in December by Commissioner Rob Manfred.
• Though it may be impossible to pin down every player ever banned from Major League Baseball for gambling-related infractions, the 1919 White Sox weren't fortunate enough to escape the list. In one of the greatest sports controversies in history, eight White Sox players -- Joe Jackson, Buck Weaver, Eddie Cicotte, Lefty Williams, Happy Felsch, Fred McMullin, Swede Risberg and Chick Gandil -- received lifetime bans for allegedly conspiring with gamblers to throw games during the 1919 World Series against the Reds, in exchange for money.
• A few years later, Jimmy O'Connell, a promising young star who had been purchased by the New York Giants for a then-record $75,000, had his Major League career come to an abrupt end. With the 1924 Giants needing only one more win to clinch the National League pennant, O'Connell reportedly offered Phillies shortstop Heinie Sand $500 to take it easy on his Giants. Sand rejected the bribe -- which some believe was actually a practical joke gone awry -- and reported it to his skipper, Art Fletcher. Commissioner Kenesaw Mountain Landis ultimately banned both O'Connell and Giants manager Cozy Dolan.
• O'Connell's banishment came only a few years after Giants outfielder Benny Kauff received a lifetime ban of his own, albeit for vastly different reasons. A highly touted slugger, Kauff was indicted on auto-theft charges in 1920. Though Kauff was ultimately found not guilty in court, Commissioner Landis still banned him for life, claiming that the court ruling was "one of the worst miscarriages of justice that ever came under my observation."
• Lifetime bans, however, certainly are not specific to Major League Baseball. Cyclist Lance Armstrong was infamously stripped of his seven Tour de France titles and permanently banned from the sport in 2012 for doping. In the National Football League, former quarterback Art Schlichter was barred for life in 1987 after committing multiple gambling violations. Two years later, Cincinnati Bengals running back Stanley Wilson was caught using cocaine on the eve of Super Bowl XXIII. He was left off the roster for the game, which his team lost, and later banned from the league for life, as it was his third violation of the league's drug policy.
On the ice, Boston Bruins defenseman Billy Coutu received a lifetime ban after igniting a bench-clearing brawl during the 1927 Stanley Cup Finals by physically assaulting a pair of referees. Coutu was later reinstated, though he never played in the NHL again. The National Basketball Association has also issued multiple lifetime bans, most recently handing one down to former Los Angeles Clippers owner Donald Sterling in 2014 for being recorded making racist comments.
Other notable suspensions
• Baseball legends Mickey Mantle and Willie Mays were banned in 1983 -- well after both players had retired -- by then-Commissioner Bowie Kuhn for working as greeters at an Atlantic City casino. They were reinstated two years later by Kuhn's successor, Peter Ueberroth.
• With Mejia becoming the latest player to receive a lifetime ban, the longest non-lifetime suspension belongs to Alex Rodriguez. A-Rod, of course, was suspended for the entire 2014 season due to his connection to performance-enhancing drugs and the Biogenesis clinic. The next longest suspension belongs to Miguel Tejada, the 2002 American League Most Valuable Player, who received a 105-game suspension in 2013 for violating the league's drug policy. Manny Ramirez and Guillermo Mota round out the triple-digit suspensions, each having received a 100-game ban.
• Perhaps the greatest boxer of all time, Muhammad Ali, was suspended from the sport for three years during the prime of his career. Ali received the temporary ban after refusing to report for military service during the Vietnam War.
• Former New York Giants football players Merle Hapes and Frank Filchock were initially banned indefinitely after allegedly accepting bribes to fix the 1946 NFL Championship Game. Filchock was later reinstated in 1950 and Hapes received his reinstatement in '54.
• On the hardwood, the player formerly known as Ron Artest -- he now goes by Metta World Peace -- received the longest suspension for on-court behavior in league history for an incident during a Nov. 19, 2004, game. Then a member of the Indiana Pacers, Artest went into the crowd in Detroit to physically confront a fan who had thrown a water bottle at Artest while he was lying on the scorer's table following an on-court brawl with members of the opposing Pistons. He was suspended for a total of 86 games, including 13 playoff games, for the ugly altercation.
Paul Casella is a reporter for MLB.com. This story was not subject to the approval of Major League Baseball or its clubs.