MLB.com Columnist
Richard Justice
20 rookies who will impact the pennant race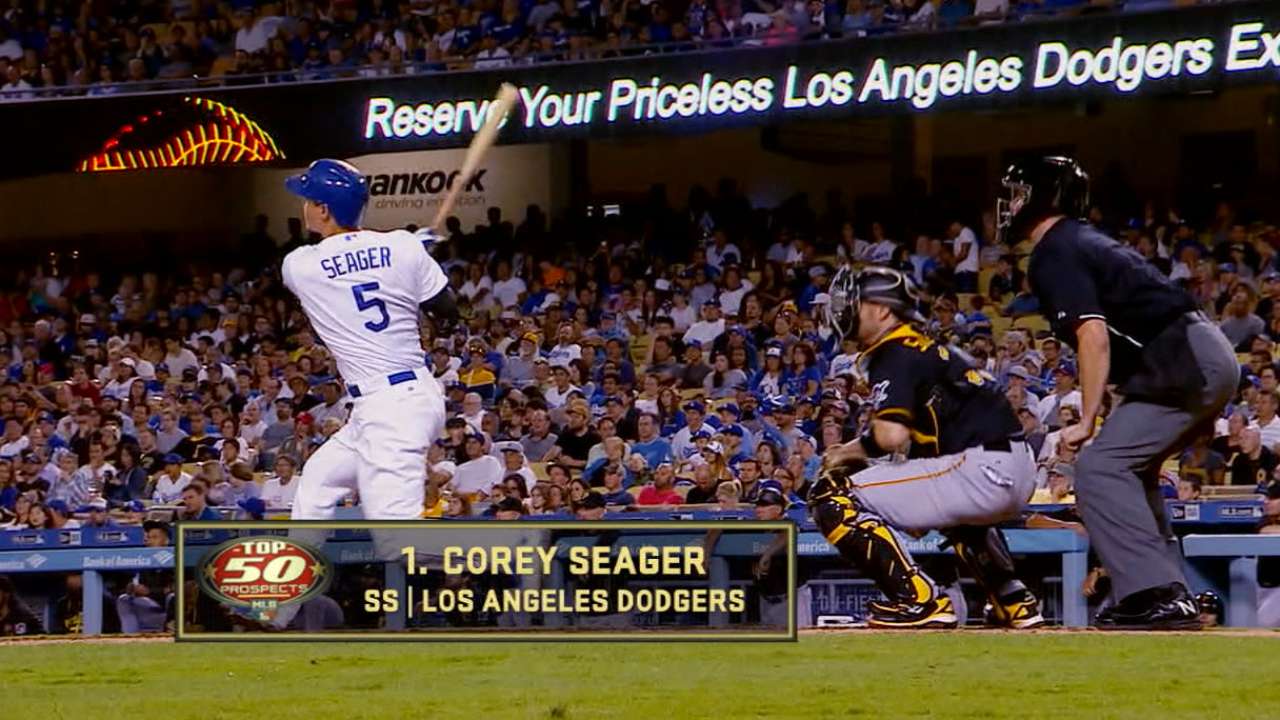 We've seen young players come in waves the last few seasons. Not just young players, but special players, franchise-changing players -- Carlos Correa and Kris Bryant, Gerrit Cole and Francisco Lindor, etc.
Sometimes, kids are summoned to the big leagues to sell tickets or tease fans about a bright and shiny future. Sometimes, though, they're called up and thrown into the middle of a playoff race, asked not just to fill a hole but to contribute.
Who'll be the kids called upon to swing postseason races in 2016? Here are the top 20, all of whom still have rookie eligibility, though a few gave us a glimpse of their gifts late last season and will surely do so as soon as Spring Training gets cooking next week.
1. Corey Seager, Dodgers SS
Age: 21
MLB.com rank: 1st
Number: .986 OPS in 98 Major League ABs, .891 OPS in 390 Minor League games
And now: The Dodgers are going to pencil Seager into the lineup on Opening Day, and they believe he's on his way to becoming a cornerstone-type player.
2. Byron Buxton, Twins CF
Age: 22
MLB.com rank: 2nd
2015: .209 batting average in 129 ABs with Twins, .305 in 292 Minor League ABs
And now: Buxton's talents are breathtaking, especially the speed aspect. Only injuries have delayed his full-time arrival. Buxton may not hit a lot of home runs, but he will impact games every other way.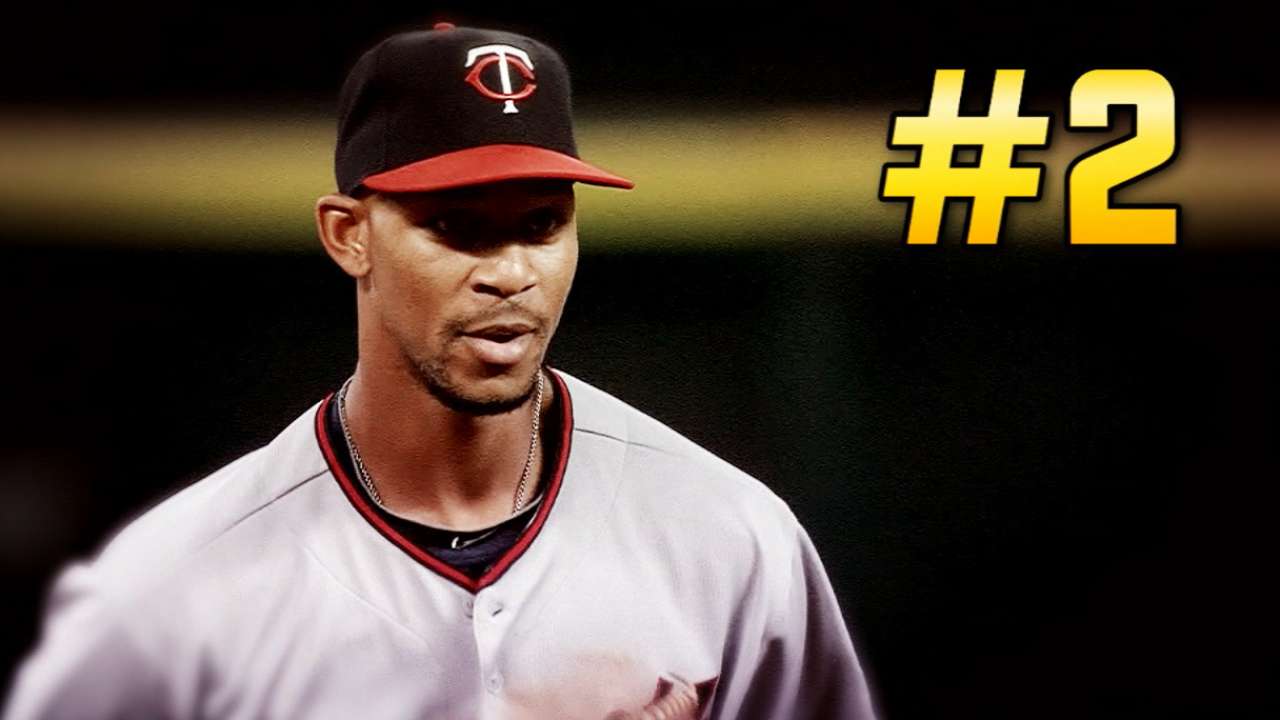 3. Tyler Glasnow, Pirates RHP
Age: 22
MLB.com rank: 10th
2015: 2.39 ERA, 1.098 WHIP, 109 1/3 innings, 136 strikeouts combined at Class A, Double-A and Triple-A
And now: Glasnow has made just 20 starts above Class A and seems likely to start his fifth pro season in the Minors. If things go as the Pirates expect, he'll be in the big leagues at some point this season, and he could join with Cole and Jameson Taillon to give the Bucs three tremendous young arms.
4. Trea Turner, Natonals SS
Age: 22
MLB.com rank: 11th
2015: .322 batting average with 24 doubles, 7 triples, 8 home runs at Double-A and Triple-A
And now: GM Mike Rizzo toyed with the idea of handing Turner a starting job on Opening Day. Instead, Danny Espinosa is penciled in to open the season as the starter as Turner begins his third pro season at Triple-A. He's unlikely to be there long.
5. Steven Matz, Mets LHP
Age: 24
MLB.com rank: 15th
2015: 4-0, 2.27 ERA, 10 walks, 34 strikeouts in 35 2/3 innings in six Major League starts
And now: OK, so Matz has started a World Series game, which takes the edge off our "fresh new face" angle. Now he takes his place alongside all that other dominant starting pitching as the Mets attempt to win the National League East for a second straight year.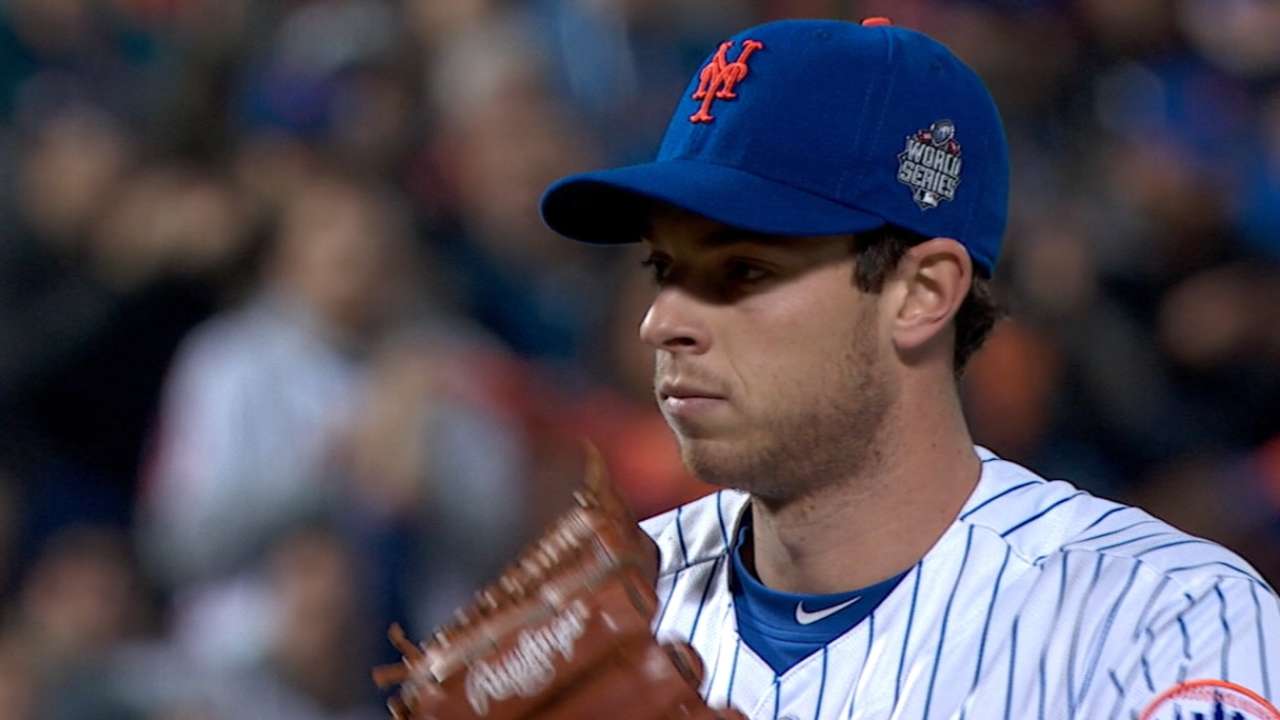 6. Lucas Giolito, Nationals RHP
Age: 21
MLB.com rank: 3rd
2015: 3.15 ERA, 1.282 WHIP in 117 Minor League innings (37 walks, 131 strikeouts)
And now: The Nats have been cautious in bringing Giolito back from Tommy John surgery. He made just eight Double-A starts last season and seems likely to begin the season there or at Triple-A. When there's an opening in Washington's rotation, Giolito seems likely to get the call. He likely will be limited to 140-150 innings, and it'll be interesting to see how his Minor League workload is limited to save as many of those as possible for the Majors.
7. Julio Urias, Dodgers LHP
Age: 19
MLB.com rank: 4th
2015: 3.81 ERA, 1.183 WHIP, 22 walks, 88 strikeouts in 80 1/3 innings
And now: Urias was in Rookie ball at the start of last season, so the Dodgers may start him at Triple-A and then use him in relief to continue to build his arm strength. The Dodgers are loaded with pitching at Triple-A, and none has their scouts more excited than this guy.
8. Aaron Judge, Yankees OF
Age: 23
MLB.com rank: 31st
2015: .777 OPS, 26 doubles, 20 home runs at Double-A and Triple-A
And now: Injuries will dictate Judge's arrival. Bet on the first half of the season. He will be a reminder of why GM Brian Cashman refused to deal his best young players for veterans. The Yankees' pipeline is set to flow for a while.
9. A.J. Reed, Astros 1B
Age: 22
MLB.com rank: 40th
2015: .340 batting average, 30 doubles, 34 home runs at Class A and Double-A
And now: Jon Singleton will get another crack at the big leagues, so Reed will start the season at Triple-A. He seems ready for the next level, and even in an organization loaded with talented kids, Reed stands out.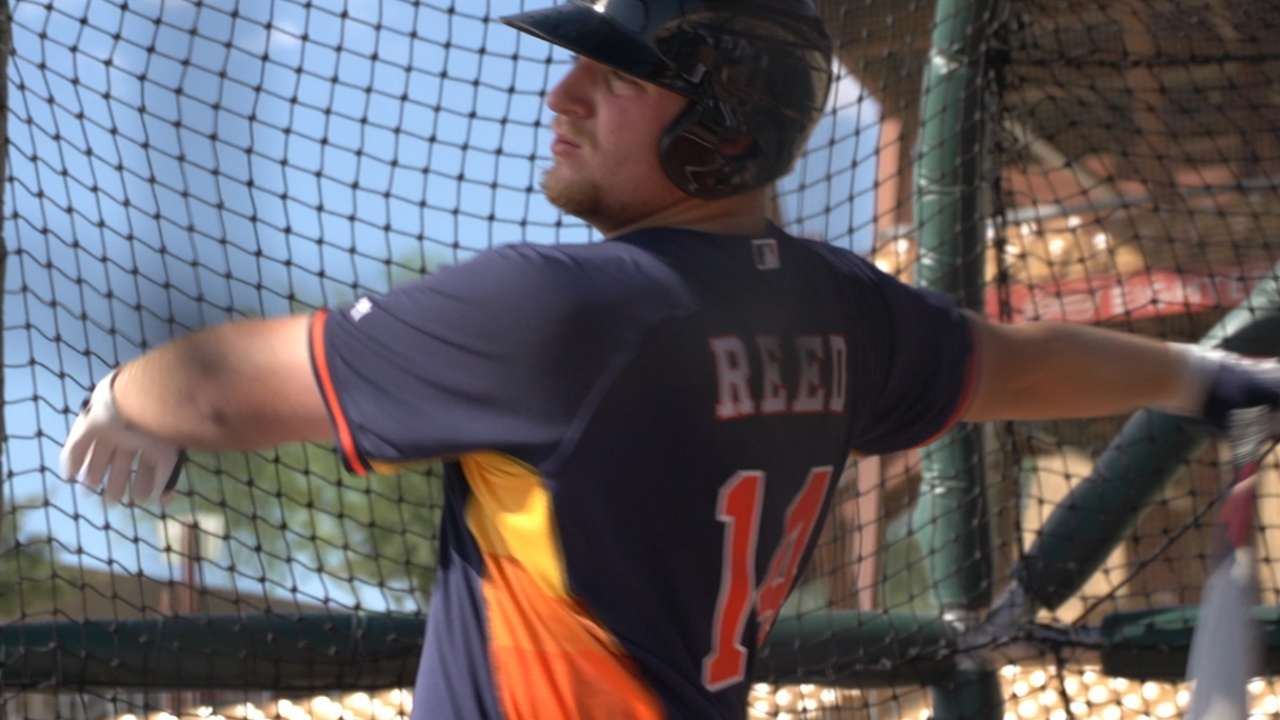 10. Jameson Taillon, Pirates RHP
Age: 24
MLB.com rank: 54th
2015: Didn't pitch
And now: Two surgical procedures, including Tommy John surgery, have sidelined Taillon for two seasons. He's healthy again and probably only needs to stay that way to make his Major League debut. The Pirates believe Taillon has a chance to be a top-of-the-rotation starter.
11. Braden Shipley, D-backs RHP
Age: 23
MLB.com rank: 67th
2015: 3.50 ERA, 1.296 WHIP in 156 2/3 innings at Double-A
And now: Shipley and Archie Bradley, both former first-round picks, could be competing for the first crack at the big league roster. Both have high ceilings, projected as solid big league starters. On a team that believes it's good enough to hang with the Dodgers and Giants in the NL West, Shipley's progress could be important.
12. Sean Manaea, Athletics LHP
Age: 24
MLB.com rank: 68th
2015: 2.66 ERA, 1.251 WHIP in a season that began in Rookie ball and ended in Double-A
And now: The Athletics have young arms stacked up, and this 6-foot-5 lefty, acquired in the Ben Zobrist deal with the Royals, has caught everyone's eye.
13. Dylan Bundy, Orioles RHP
Age: 23
MLB.com rank: Unranked
2015: Made two starts in Arizona Fall League after being shut down with shoulder issues
And now: Remember those two relief appearances for the Orioles in 2012? Bundy was 19 then. Since then, he has had elbow surgery and a sore shoulder, limiting him to 17 games the past two seasons. If Bundy is healthy, he could fill a huge role for the O's.
14. Michael Fulmer, Tigers RHP
Age: 22
MLB.com rank: 53rd
2015: 2.24 ERA, 1.075 WHIP in 22 starts at Class A and Double-A
And now: Fulmer was the key acquisition in the Tigers agreeing to trade Yoenis Cespedes to the Mets. Scouts have projected him as both a late-inning reliever and a starter. Detroit hopes Fulmer can land a spot in the rotation.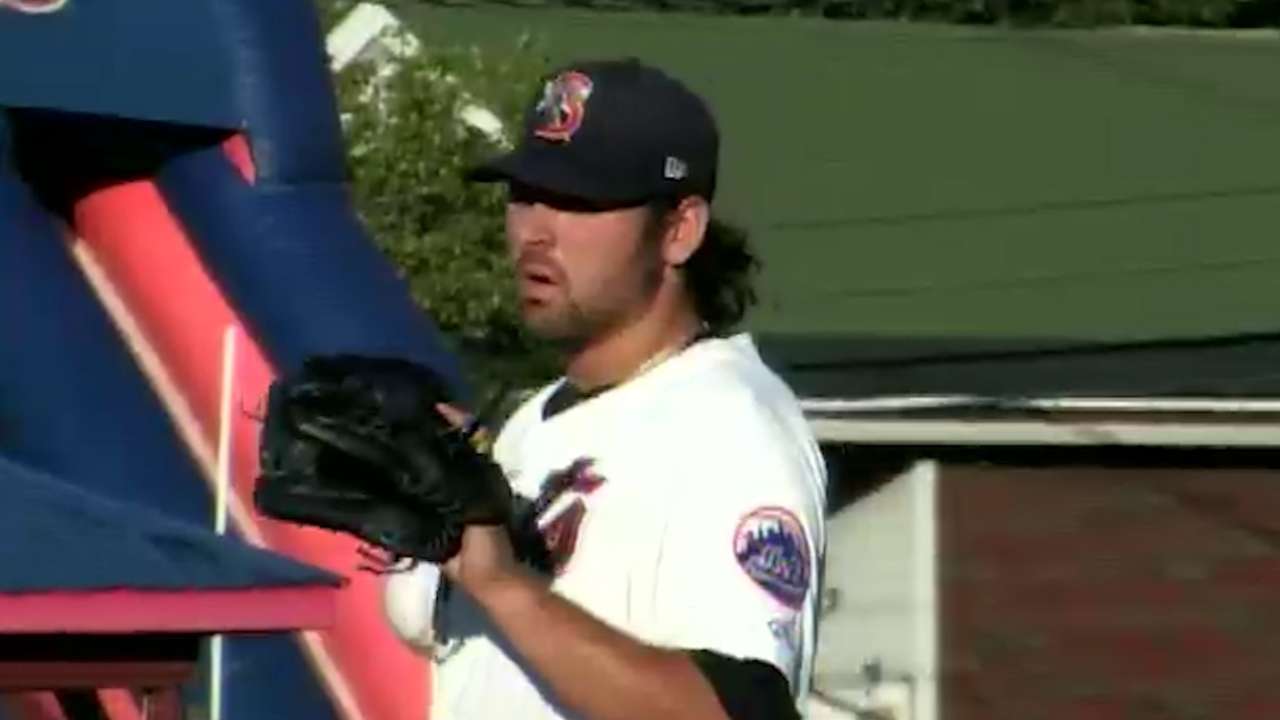 15. Gary Sanchez, Yankees C
Age: 23
MLB.com rank: 59th
2015: .815 OPS, 18 home runs at Double-A and Triple-A
And now: Sanchez's game still needs work both offensively and defensively, but there were stretches in 2015 when he looked like a future All-Star catcher. He's an insurance policy in 2016, but the Yankees are excited about what he brings to the table.
16. Nomar Mazara, Rangers OF
Age: 20
MLB.com rank: 18th
2015: .808 OPS, 26 doubles, 14 home runs at Double-A and Triple-A
And now: Mazara will open the season at Triple-A, but he seems likely to make his debut at some point. Like Buxton, he can impact games in a variety of ways.
17. Josh Bell, Pirates 1B
Age: 23
MLB.com rank: 49th
2015: .317 batting average, .393 OBP at Double-A and Triple-A
And now: Can Bell play first? That's the larger question. He's going to have a tough time finding playing time in Pittsburgh's outfield, but the Pirates believe he might eventually end the revolving door at first.
18. Kyle Zimmer, Royals RHP
Age: 24
2015: 2.39 ERA, 1.141 WHIP in 64 innings at Class A and Double-A
MLB.com rank: 65th
And now: Injuries have limited Zimmer to 61 appearances in four seasons since the Royals took him with the fifth pick of the 2012 Draft. If he's healthy, he will contribute, either as a starter or lining up as part of baseball's best bullpen.
19. Hunter Harvey, Orioles RHP
Age: 21
MLB.com rank: 85th
2015: Didn't pitch with an elbow strain
And now: The O's believe Hunter has got the stuff to be an ace, but he must first prove he can stay healthy. If he can prove that this season, he's got a chance to fly through the system. Hunter's coaches and managers in the Minor Leagues love his stuff and his makeup.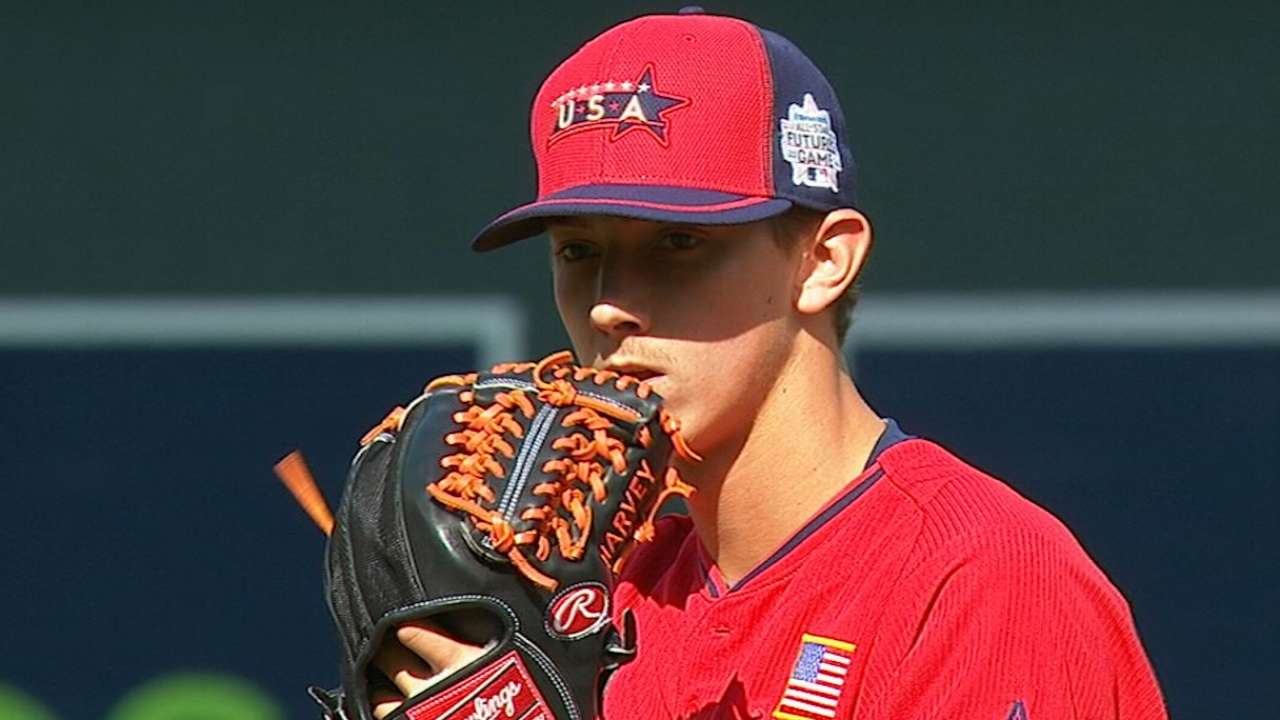 20. Alex Reyes, Cardinals RHP
Age: 21
MLB.com rank: 13th
2015: 2.49 ERA, 1.17 WHIP at Rookie ball, Class A and Double-A
And now: The Cards believe Reyes might be the next great thing, and although there are prospects in front of him, he could get a shot this summer. He has difference-making talent.
Richard Justice is a columnist for MLB.com. Read his blog, Justice4U. This story was not subject to the approval of Major League Baseball or its clubs.