Healthy Pence hungry for Spring Training
RF 'better than ever' after injury-plagued '15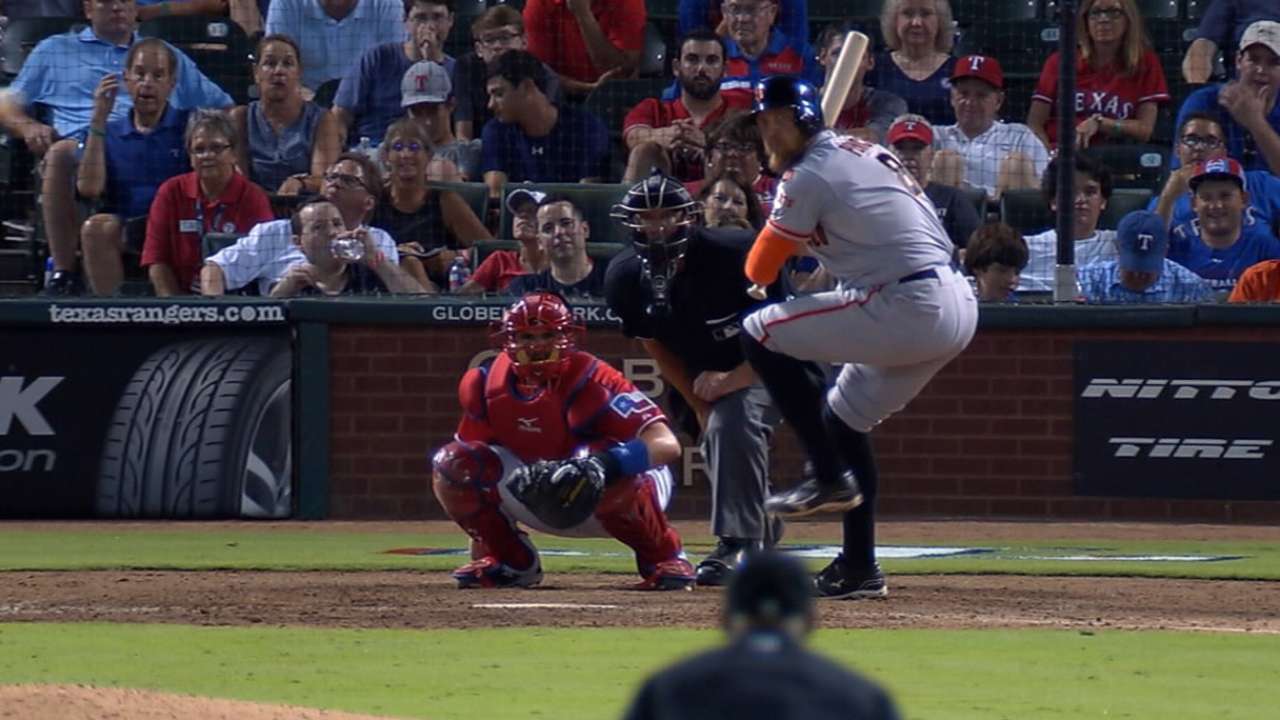 SAN FRANCISCO -- Right fielder Hunter Pence described the Giants' collective attitude as containing "an undertone of extreme eagerness. There's a lot of excitement to get the ball rolling."
Pence might as well have been talking about himself Friday, as Giants players, coaches and manager Bruce Bochy spoke with reporters at AT&T Park in the club's annual day-before-FanFest media availability.
Last year, Pence was forced to suppress his characteristic zeal after enduring three injuries -- fractured left forearm, left wrist tendinitis and strained left oblique -- that sidelined him for 110 games. After missing 22 games from 2007-13, such inactivity was sheer misery for Pence.
Now he has healed ("Everything's been better than ever") and is prepared to approach the upcoming start of Spring Training with his usual gusto. Pitchers and catchers report to camp at Scottsdale, Ariz., on Wednesday, followed by position players on Feb. 22.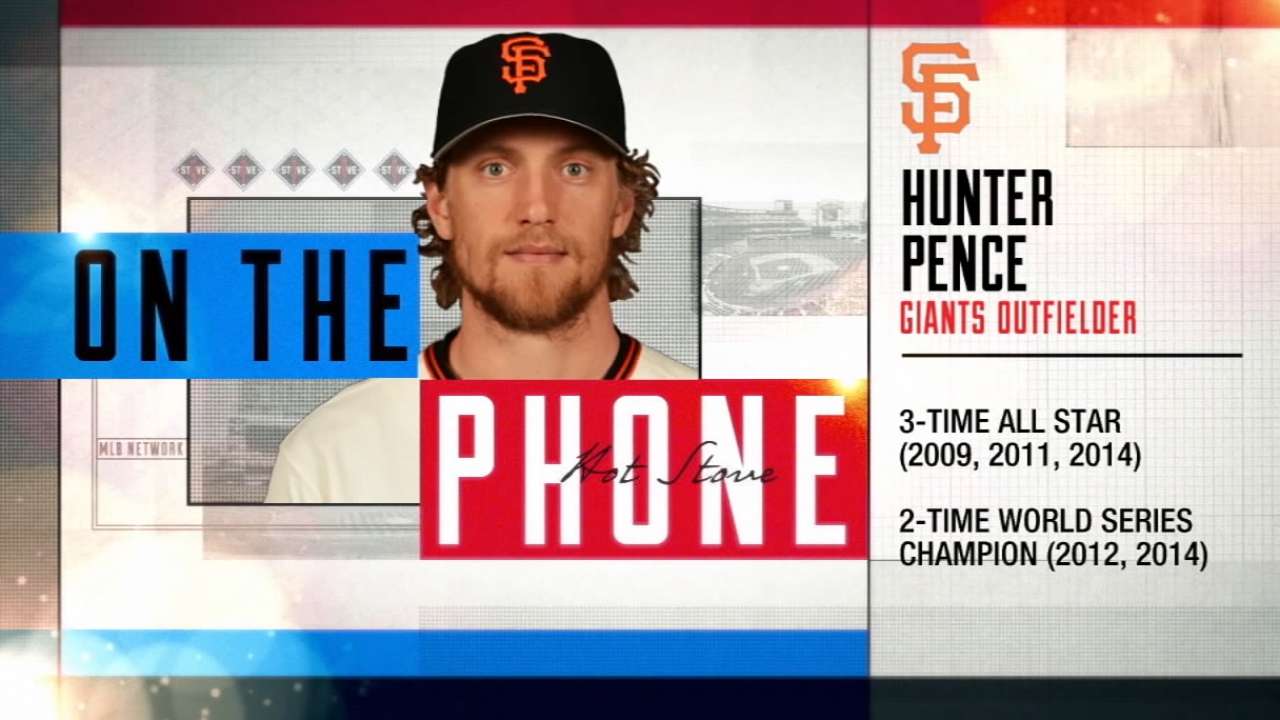 Pence's offseason was blissful and busy. He proposed to actress Alexis Cozombolidis in early December at Disney World. The rest of his time was mostly spent bolstering his previously unsinkable body. His resilience is particularly essential to the success of the Giants, who posted a 34-17 record with him in the lineup last year.
Pence hastened his healing by delving into Pilates, when at once toned and soothed him.
"It asked me to move parts of my body which I could not move," he said. "I gained flexibility which I didn't have before. ... I'm really thrilled with the stuff I was led to do because of the injury that I didn't do in the past."
Pence declared himself "totally unrestricted" with his physical capabilities. He began feeling whole in late November, when he participated in a charity golf tournament. Less than a month later, he started taking batting practice in an indoor cage.
Come Spring Training, Pence will find himself playing next to a new center fielder and leadoff hitter: Denard Span, who signed a three-year, $31 million contract last month. Though it was obvious that Span would occupy both roles, Bochy wanted to speak with Angel Pagan, who previously handled those tasks, before officially assigning Span his duties.
"He can hit, he can run and he can play incredible defense," an admiring Pence said of Span.
• The Giants continue to monitor the status of free-agent right-hander Tim Lincecum. However, Brian Sabean, the club's baseball operations czar, noted that Lincecum almost surely would prefer to sign with a team that will give him an opportunity to start. The Giants have no apparent room in their rotation for Lincecum, who won National League Cy Young Awards with them in 2008-09. Sabean said that the Giants will send a talent evaluator to Lincecum's throwing session, which hasn't been publicly scheduled.
Chris Haft is a reporter for MLB.com. Read his blog, Haft-Baked Ideas, follow him on Twitter at @sfgiantsbeat and listen to his podcast. This story was not subject to the approval of Major League Baseball or its clubs.