Back to the start: Maurer ready for rotation
Padres righty made 53 relief appearances in 2015
SAN DIEGO -- No one has to convince Brandon Maurer of the importance of being adaptable.
Not Friday, at least, as the Padres pitcher visited three different fire stations, one elementary school and helped paint grandstands at the refurbishment of a youth baseball field as part of the team's caravan event.
"Everyone has been thankful that we were there," Maurer said.
The Padres are certainly thankful to have Maurer as part of their pitching staff -- where his adaptability will be tested in a different way this spring.
A starting pitcher coming up with the Mariners, Maurer excelled in San Diego's bullpen last season. He's headed back to his roots this spring, where he will try to land a spot in the Padres' starting rotation.
"It's exciting," said Maurer, who put down his paintbrush long enough to talk about his new, old role. "Having [starting] be something I've done before, it shouldn't be something where it's hard to jump back into that routine."
Maurer, who had a 3.00 ERA in 53 games for the Padres last season pitching in high-leverage situations late in games, might have seemed like a fit to remain in the bullpen after the club traded Joaquin Benoit and Craig Kimbrel earlier this winter. He was very dependable in 2015 and his stuff played up in the bullpen, as he had a career-best strikeout rate (18.9 percent) and a career-high swing-and-miss rate (28 percent).
But the Padres have been thinking about Maurer as a starter ever since general manager A.J. Preller acquired him from the Mariners in December 2014 for Seth Smith. The need last season was in relief. This time, though, San Diego believes it is time for Maurer to get back to starting.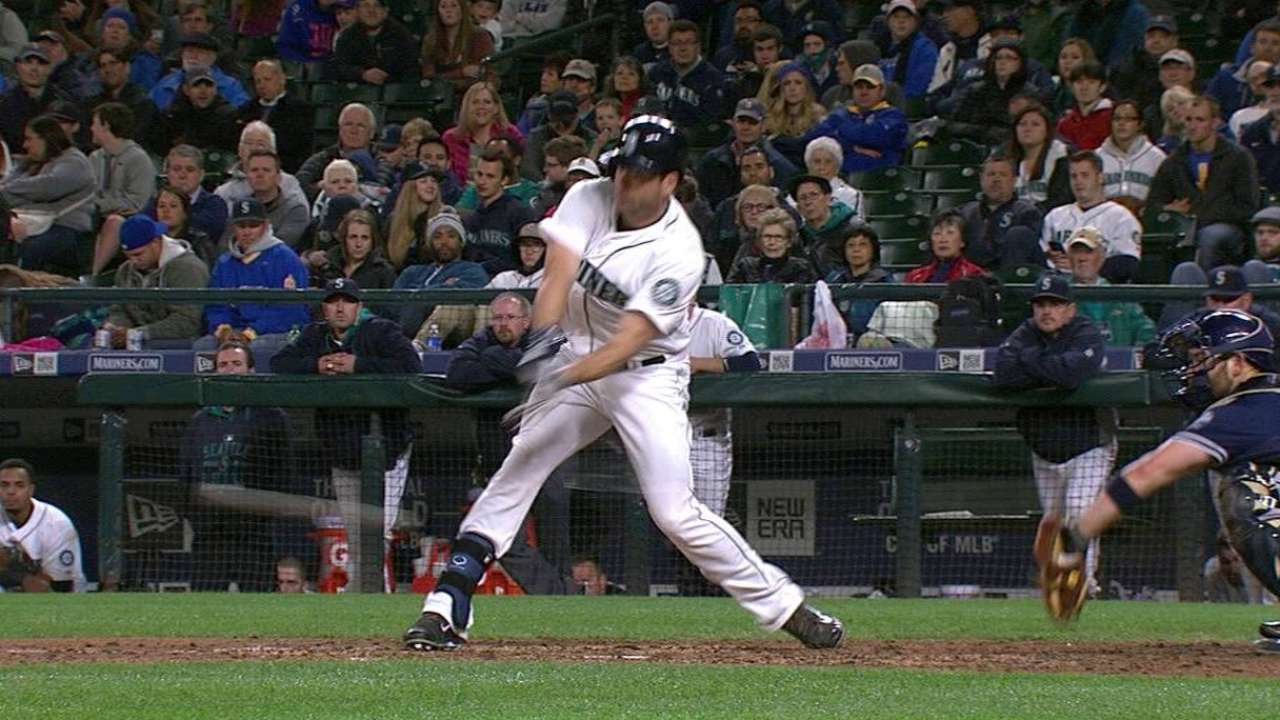 Actually, it was Maurer who first pursued the move last July when he talked to Preller when the team was in Texas before the All-Star break.
"I brought it up to him and asked if maybe in the future, I could start again. They didn't want to talk about it this season, but they approached me at the end of the season and let me know they would give me a chance to start."
First, though, the Padres wanted to make sure Maurer's achy right shoulder was fine. He didn't appear in a game after Aug. 9 due to shoulder inflammation. Maurer probably could have pitched again in September, but the team believed there was no need to push it.
"All I needed was a little bit of rest," Maurer said. "It feels great. There's no pain. It was just a little overuse."
As much as Maurer enjoyed being on call every night as a reliever, he's excited to get back to pitching every fifth day. He had a 3.79 ERA in 69 Minor League starts, and he was 1-4 with a 7.52 ERA in seven starts with Seattle in 2014 before the Mariners moved him to the bullpen.
Maurer told MLB.com last spring that the time between poor starts often ate at him, which is why pitching in relief was something he embraced a year ago. But now, Maurer feels like he's matured and can handle starting again.
"I felt like I've matured more as a player and a person since then, so I think that will be easier to handle this upcoming year," Maurer said.
The Padres' rotation -- at least the first three pitchers -- is set with James Shields, Tyson Ross and Andrew Cashner. Maurer would appear to have the inside track on the No. 4 spot in the rotation.
A host of others -- Colin Rea, Robbie Erlin, Brandon Morrow and Carlos Villanueva -- figure to compete for the final spot in the rotation.
Now that he's been given the green light to start again, Maurer is determined to make the most of it.
"I like the preparation you get, getting your body ready to go. Sometimes, coming out of the bullpen, you're just up and going. The mental preparation, having a full-on scouting report, instead of snippets coming out of the bullpen, will be good."
Corey Brock is a reporter for MLB.com. Keep track of @FollowThePadres on Twitter and listen to his podcast. This story was not subject to the approval of Major League Baseball or its clubs.