Astros GM: 'Our goal is win a championship'
Club upbeat about '16 as it hosts season preview luncheon for media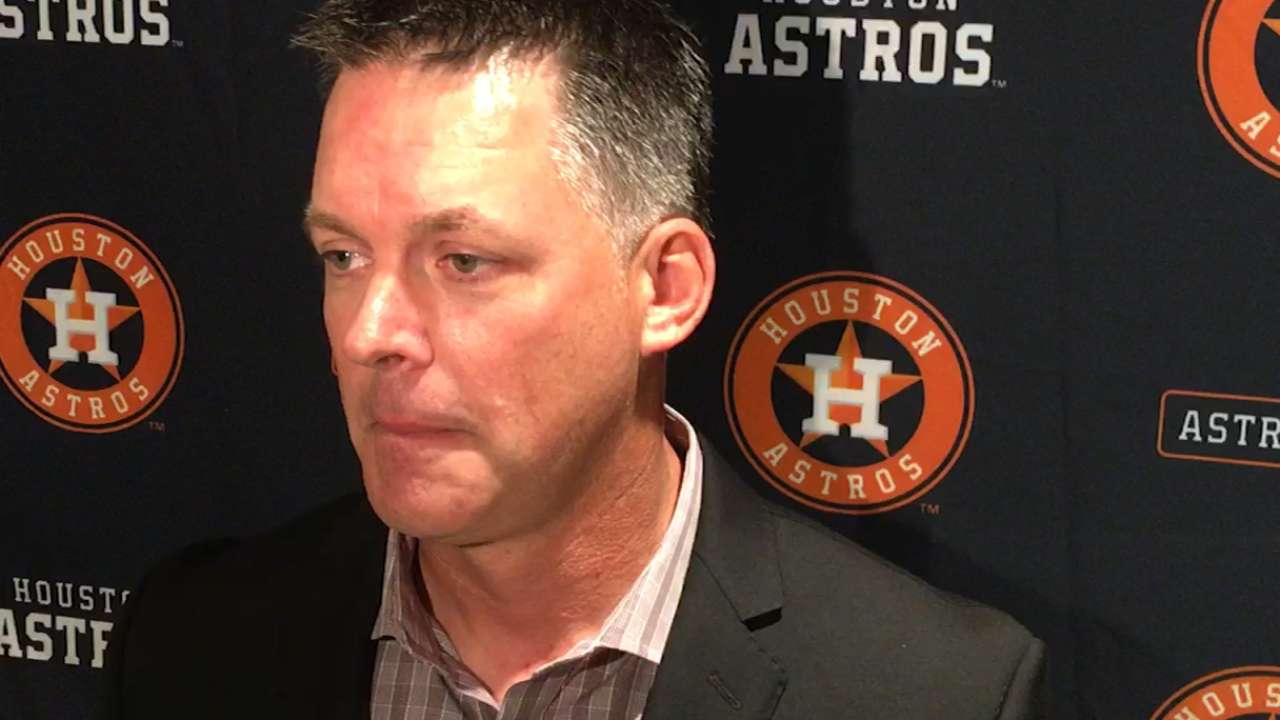 HOUSTON -- The Astros held a season preview luncheon for the media Friday at Minute Maid Park that would have made the local optimist club envious.
Coming off a season in which they won the second American League Wild Card and lost to the eventual World Series champion Royals in the AL Division Series, the Astros are among the AL West favorites, and general manager Jeff Luhnow spoke confidently about the state of the club.
"I wouldn't trade our situation with anybody else's situation in baseball," he said. "I feel that good about our roster, about our staff and our situation."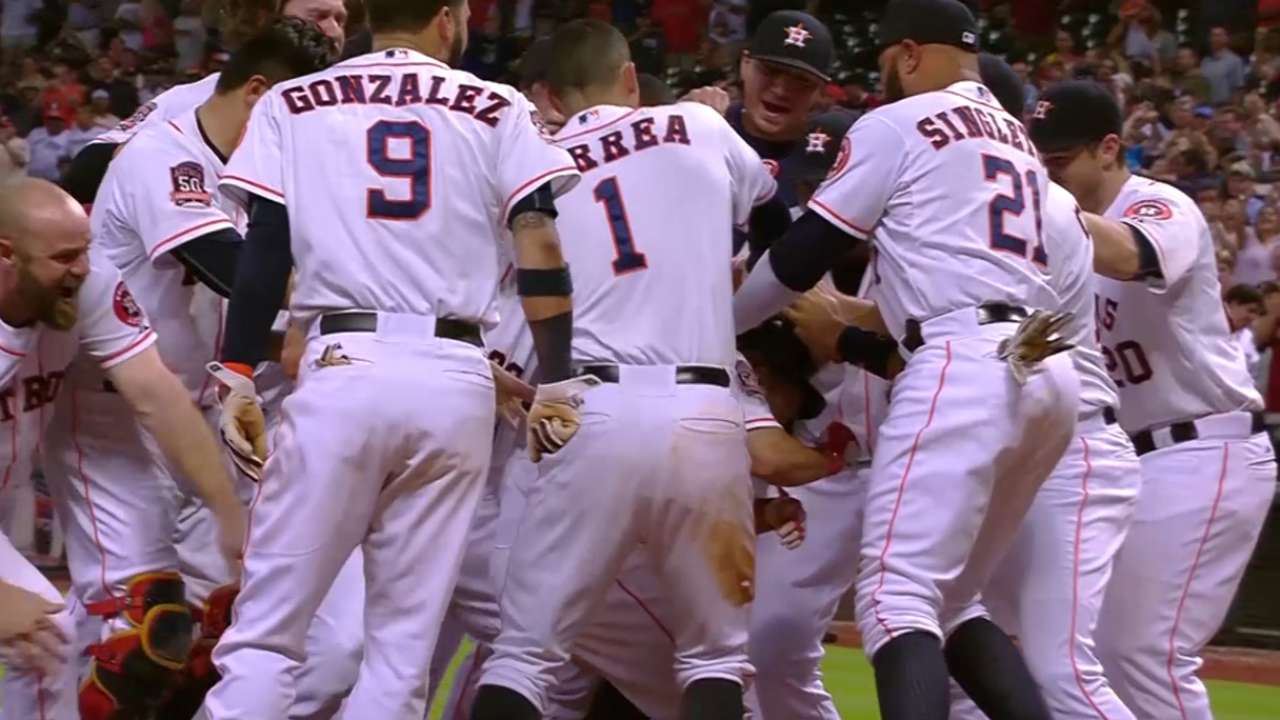 A.J. Hinch, the second-year manager, spoke a little more cautiously, though it's clear expectations are high. The Astros return their core intact from last season, led by AL Cy Young Award winner Dallas Keuchel, three-time All-Star Jose Altuve, AL Rookie of the Year Award winner Carlos Correa and a deep pitching staff. The club acquired reliever Ken Giles and starter Doug Fister, adding some depth.
"It was such an eventful 2015 that it's hard to put into words sometimes," Hinch said. "It's time to turn the page into next season. Our players will remember the celebrations, but also the angst that comes with being eliminated in the playoffs. Motivation won't be an issue. Understanding what it takes to play well deep into the season is well understood."
With higher expectations comes added pressure, and that's something Hinch said the team is prepared to deal with. He's seen plenty of teams through the years enter camp feeling good about where they are, only to have something go awry.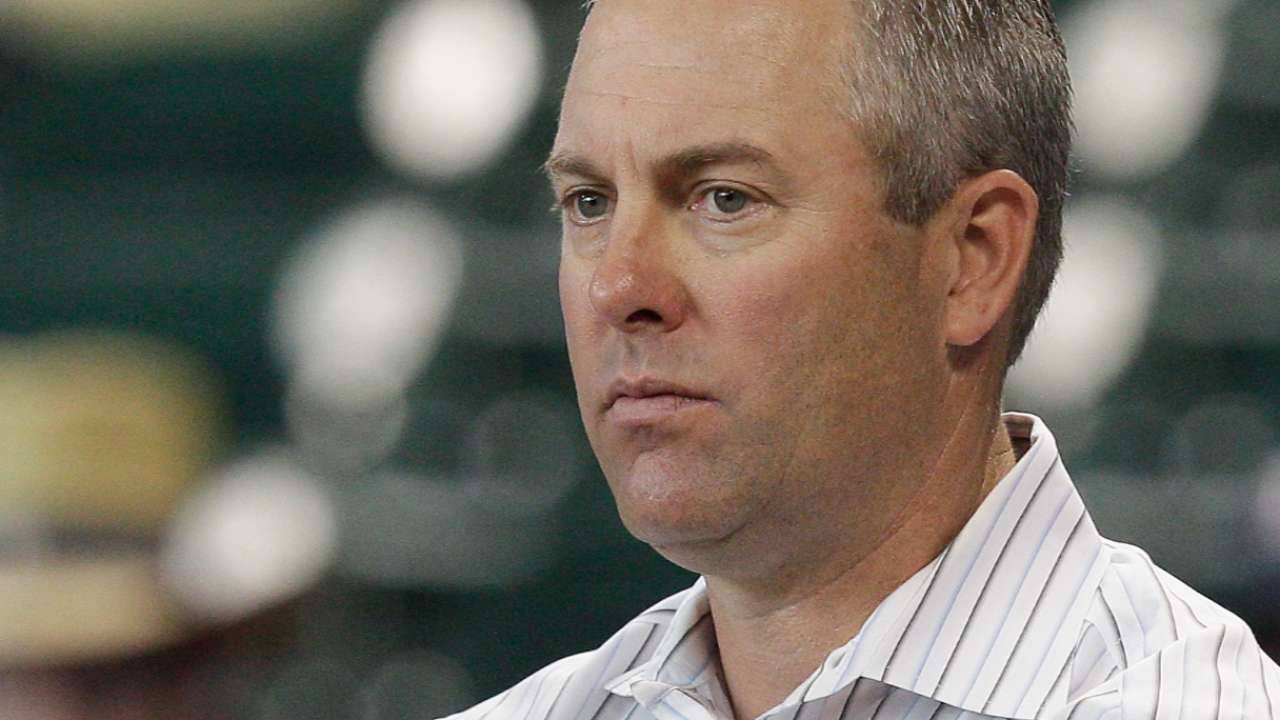 "I'll be pretty direct with our guys to make sure we don't look back too far into last season because it doesn't count toward this season's record," he said. "It's a nice base for us to build from, but it doesn't get us one win this year."
Luhnow made it clear: The expectation is the playoffs.
"It is rewarding knowing that all the work we did over the past four years since Jim [Crane] bought the team has led to this point," he said. "It also makes us nervous, that how do we make sure we keep going forward? The closer you get to the top, the harder it is to stay here. Our goal is win a championship. There's a lot of luck involved in that and a lot of planning, but we're going to take it day by day. We're in a good spot."
Brian McTaggart is a reporter for MLB.com and writes an MLBlog, Tag's Lines. Follow @brianmctaggart on Twitter and listen to his podcast. This story was not subject to the approval of Major League Baseball or its clubs.