Around the Horn: Corner infielders
Flores could spell Wright at third base; Plawecki an option at first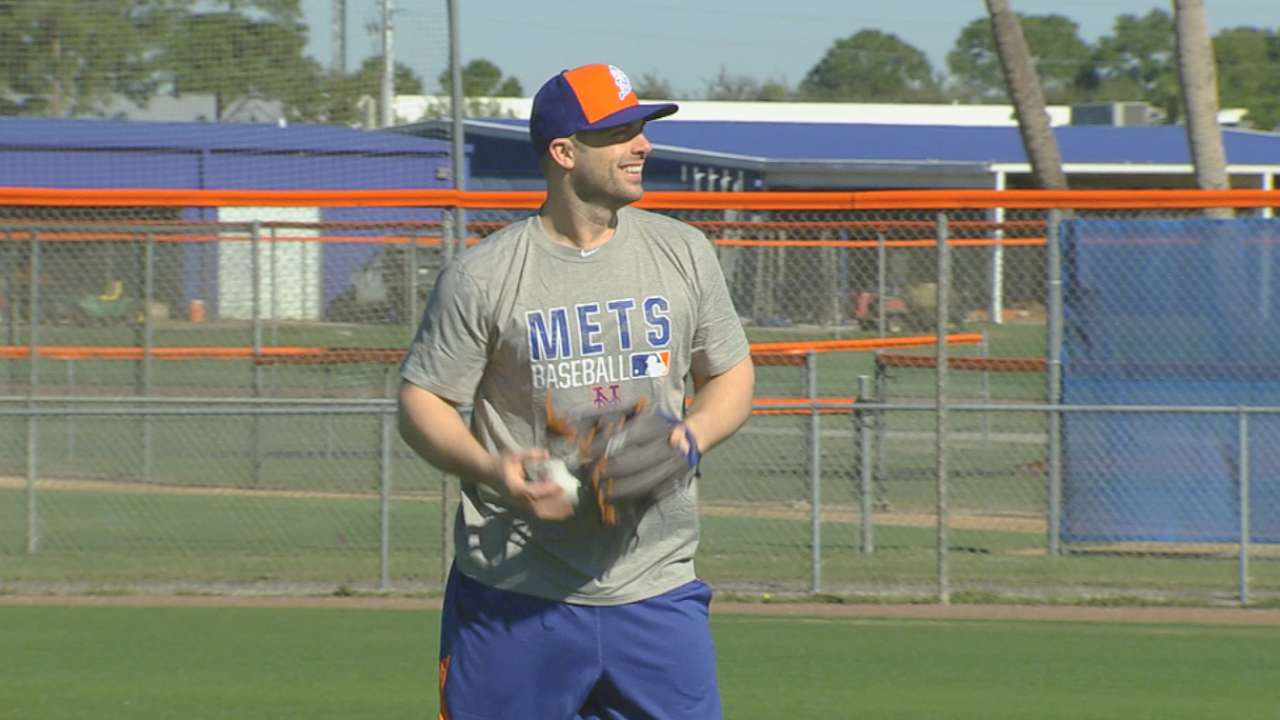 With pitchers and catchers scheduled to report to Port St. Lucie, Fla., by Wednesday, it's time to dissect the Mets' 2016 roster. This is the fourth of a six-part Around the Horn series taking a position-by-position look at projected starters and backups heading into the season. Next up: corner infielders.
NEW YORK -- Port St. Lucie should be a placid place come spring. Unlike in most corners of Florida and Arizona, the Mets have no real position battles at camp. Sure, Juan Lagares and Wilmer Flores will jockey for playing time. Kevin Plawecki will play some first base and a slew of candidates will compete for bullpen work. But most of the roster is set in granite, which should cast a sense of calm over the proceedings.
How strange then that perhaps the Mets' greatest uncertainty is captain David Wright, an organizational pillar for more than a decade. How strange that most of camp's foremost questions revolve around a player who, at age 33, remains the heart and soul of a team that doesn't quite know what he's capable of doing.
Wright will be a focal point of Spring Training for good reason: coming off his first offseason since receiving a spinal stenosis diagnosis, the third baseman has given few hints about how much and how well he will be able to contribute.
"My mindset is: I want to play as much as possible, as much as I'm continuing to help the team," Wright said late last year. "If ... I think I can benefit from having an off day with my back, then that's something that will be discussed. But my mindset moving forward is [that] the goal is to play as much as possible. For me, that's being an everyday player and contributing on a daily basis -- that's for sure."
Equally certain is that the Mets consider Wright their starting third baseman at the dawn of camp -- and still something approaching an everyday player. But they have hedged their bets in the event that Wright, who could become the franchise's all-time home runs leader as soon as this summer, proves unable to fulfill such expectations.
The club's new middle infield of Neil Walker and Asdrubal Cabrera frees Flores up to become a primary substitute at third base, where he is likely to fill in one or more times per week. Even Walker or Ruben Tejada could see time at the position.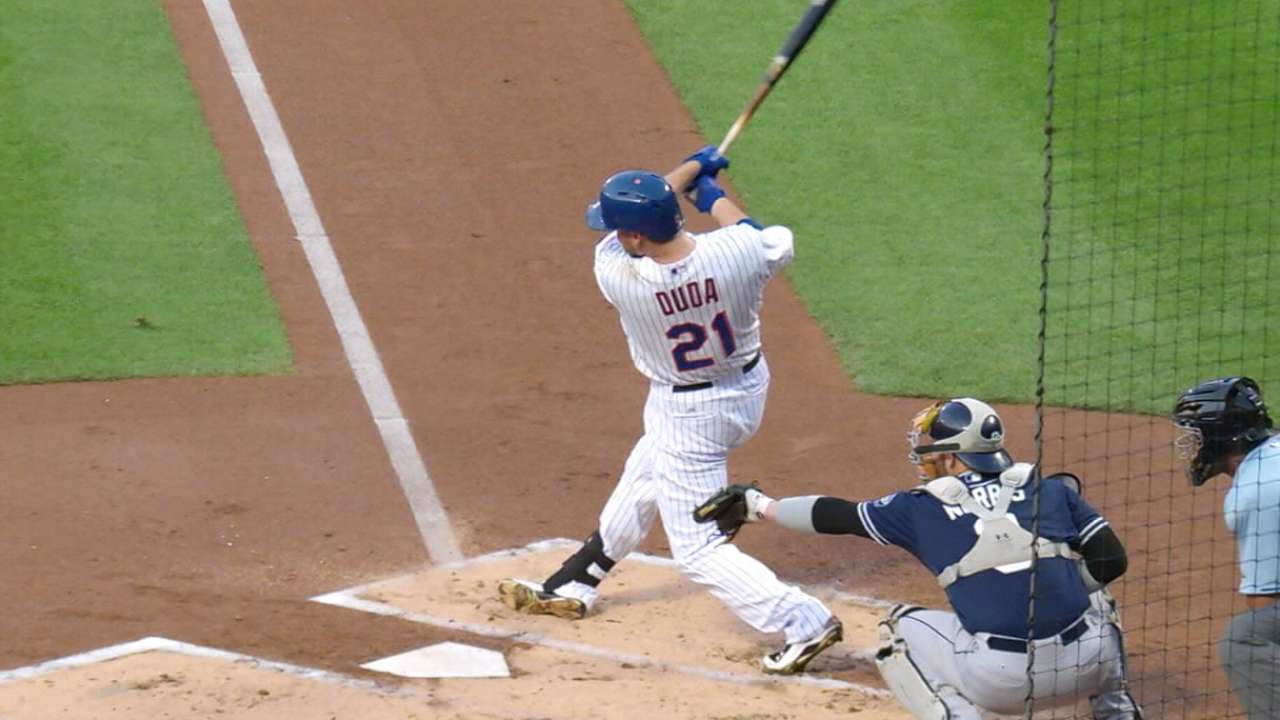 Helping matters is the fact that the Mets are as well set across the diamond as anywhere. Starting first baseman Lucas Duda enters camp smack in the middle of his physical prime, coming off a 27-homer season and ready to play in 150-plus games. Because Duda proved last season that he can handle left-handed pitchers, he should have plenty of margin for error heading into this summer. And with No. 5 prospect Dominic Smith still at least a year away, Duda doesn't have much to keep him awake at night.
Behind Duda is actually where things grow thorny for the Mets, who don't have a true backup first baseman on their projected Opening Day roster. Flores will receive reps there this spring, as will Plawecki. But if neither of those experiments work, the Mets may be forced to carry Eric Campbell on their roster instead of Tejada, skimming off the top of their middle-infield depth.
It's a mild concern for a club with few others heading into camp. For as long as Wright and Duda stay healthy, the Mets know they shouldn't have to worry much about their corner-infield mix.
Anthony DiComo is a reporter for MLB.com. Follow him on Twitter @AnthonyDiComo and Facebook, and listen to his podcast. This story was not subject to the approval of Major League Baseball or its clubs.