MLB.com Columnist
Anthony Castrovince
Must-see MLB: 10 pivotal players to watch this spring
Stanton, Shark among top players to watch as camps prepare to open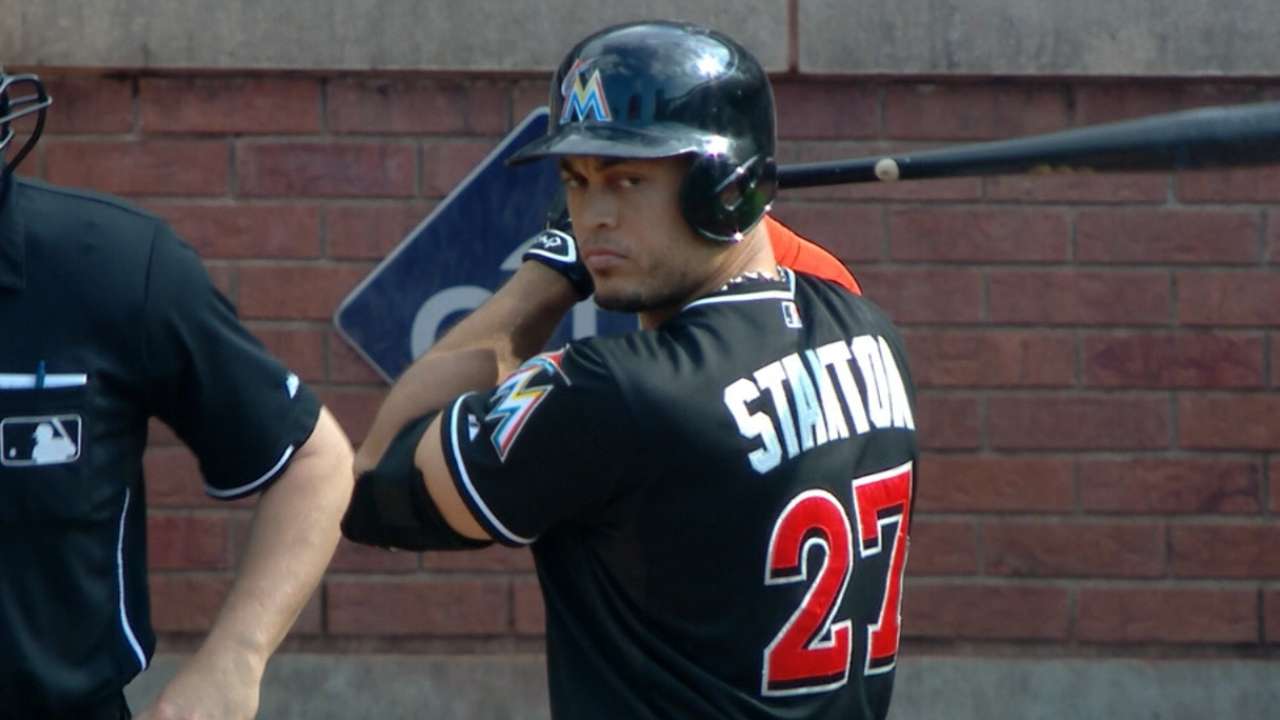 The first official report dates are about a week away, but the first reports are already emanating out of Spring Training camps. On Friday, for example, Yankees righty Masahiro Tanaka told reporters that he "can't really say" whether he'll be ready for Opening Day until his progression from offseason elbow surgery involves throwing off a mound.
There's an instant area of intrigue for a Yankees staff with major durability concerns in the rotation. As was the case last year, given the minor ligament tear he's attempting to pitch through, Tanaka's every pitch will be watched with great scrutiny.
In that spirit, here are 10 other guys I'm looking forward to watching this spring, be it someone returning from injury, a hot prospect or a player with a ton to prove.
Giancarlo Stanton, OF, Marlins: It doesn't matter if it's batting practice or a spring game. Any time Stanton steps to the plate, it's a must-see event. He'll be doing just that after missing half of 2015 with a hamate bone fracture in his left wrist.
By all accounts, Stanton is fully recovered from the injury and ready to rock. Hamate bone fractures have been known to have a lingering effect on a power hitter's production, though. It's not all his fault, but baseball's only $300 million man has missed nearly 200 games due to injury since the start of 2011. Miami certainly hopes this is the year that Stanton becomes a durable force in the middle of its lineup.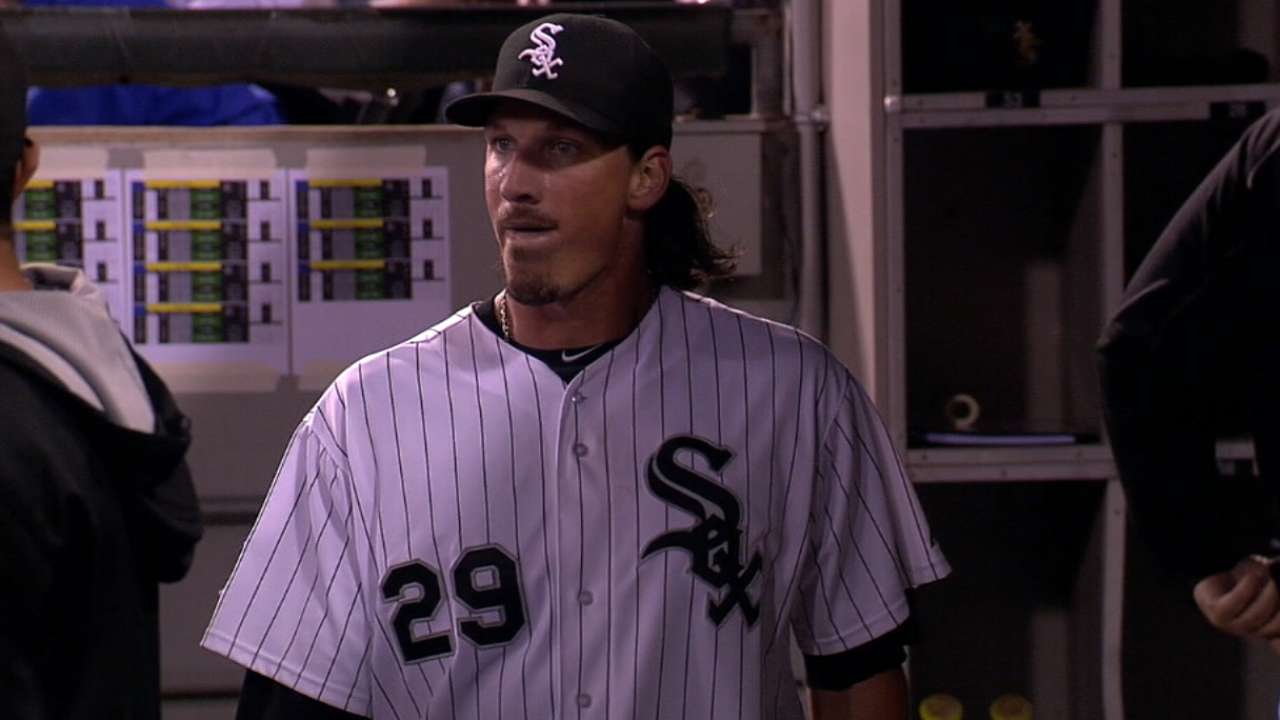 Jeff Samardzija, RHP, Giants: Shark gave up nine homers in 21 1/3 spring innings with the White Sox last year, and we all tried to shrug it off as an Arizona-aided anomaly. He went on to have a terrible year, allowing a league-high 29 home runs en route to a 4.96 ERA.
For all that, Samardzija was rewarded with a $90 million contract, establishing his financial security. What isn't established is whether Dave Righetti and the Giants can fix Samardzija. Let's see if he can keep it in the park this spring.
Byron Buxton, OF, Twins: History is littered with great players who got off to not-so-inspiring starts to their big league careers, including a young man by the name of Mike Trout. So let's not hold Buxton's rough rookie year, in which he had a disappointing .209/.250/.326 slash line and suffered another injury after missing precious developmental time in 2014, against him.
But it was pretty clear Buxton wasn't ready for this stage. The Twins' decision to deal Aaron Hicks means they need him to live up to the hype, though. Spring Training alone won't reveal if Buxton will do so, but it will be an early test of whether his strike-zone recognition has improved.
Julio Urias, LHP, Dodgers: Corey Seager is MLBPipeline.com's No. 1 prospect, and there's a ton of pressure on him to build upon the .986 OPS he posted in 27 games down the stretch last season. Yasiel Puig remains an enigma. But since we know Seager is penciled in as the Dodgers' Opening Day shortstop and Puig as the right fielder, those are in-season storylines.
What I'm more excited to see is the left-handed Urias (the No. 4 overall prospect) against big league competition. Urias, a Minor League invitee to spring camp, pitched two innings in the Cactus League last year. One would imagine we'll see a little more of him now that he's legitimately knocking on the door to the big leagues, though.
Urias could very well make like Madison Bumgarner and Felix Hernandez and debut at 19 years old this season.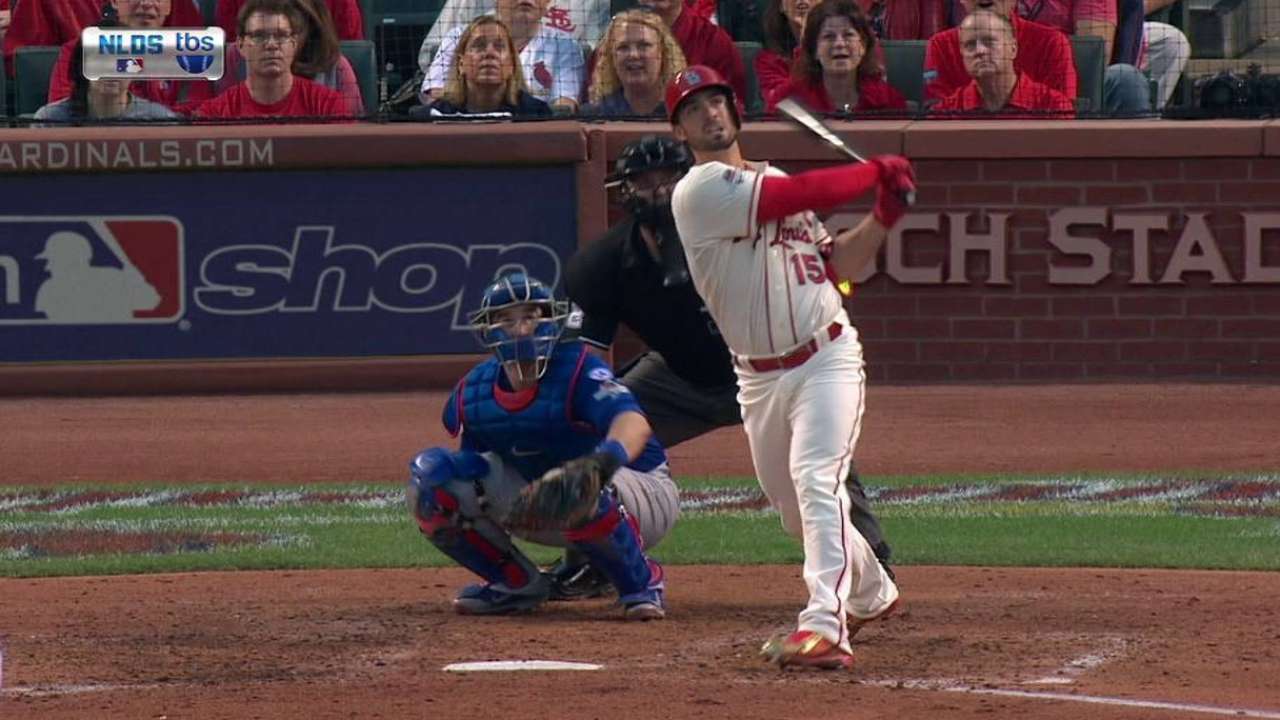 Randal Grichuk, OF, Cardinals: It will be a huge story all season in St. Louis: Did the Cardinals do the right thing in pivoting to their young players after Jason Heyward left them? Obviously, the top of the market was loaded with impact outfield options, and the Cards had the budget to go after any of them. Instead, Grichuk and Stephen Piscotty are getting their shot to be everyday players after highly encouraging small samples in 2016.
I'm focusing on the 24-year-old Grichuk over Piscotty here, only because he's coming off sports hernia surgery, a procedure that can rob a player of explosiveness for many months. Grichuk, who was famously drafted one spot ahead of Trout, posted an .877 OPS in 350 plate appearances last season. There's a lot of pressure on him to continue that level of production in 2016.
Jurickson Profar, IF, Rangers: He has very little chance of cracking the big league roster, but that won't prevent Profar from being one of the more fascinating figures in Arizona this spring. Once a top prospect, Profar hasn't spent a single inning in the field the past two years because of right shoulder issues that eventually necessitated surgery.
Profar really intrigued some rival scouts with the life he showed at the plate during the Arizona Fall League. Soon we'll see if the rest of his ability has recovered from the long layoff and if the Rangers have a viable Major League depth piece up the middle.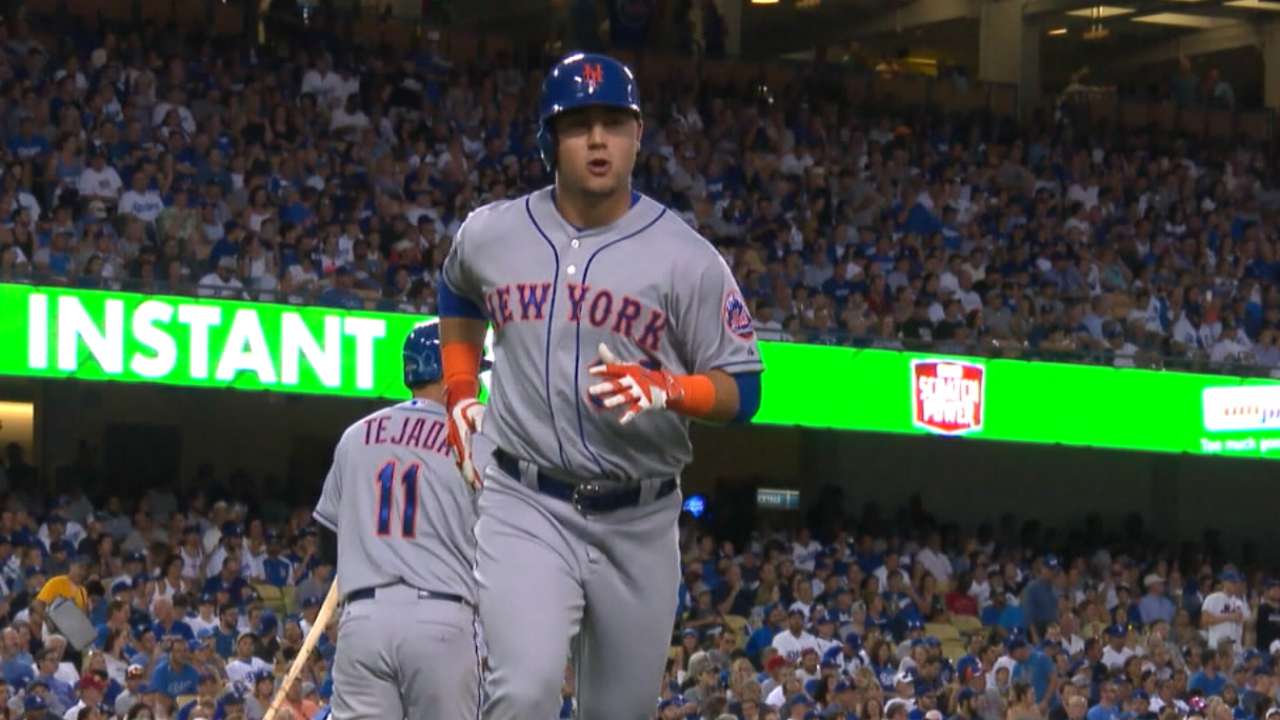 Michael Conforto, OF, Mets: The Mets can't play him against lefties, at least that's what we heard going into October, right? Conforto, after all, had a .481 OPS in 15 plate appearances against southpaws during an otherwise awesome initial exposure to the big leagues.
Then, in Game 4 of the World Series, Conforto took Royals lefty Danny Duffy deep, becoming the first lefty to homer off Duffy since Jim Thome in 2011.
One swing obviously doesn't change everything, and Yoenis Cespedes' return means Conforto is likely to continue to be rested against southpaws, but this kid is clearly a huge part of the Mets' offensive present and future. Hopefully the non-binding nature of the Grapefruit schedule will allow him to get plenty of looks against lefties, as well as some exposure to right field.
Lucas Giolito, RHP, Nationals: When I asked a bunch of evaluators which member of the SiriusXM All-Star Futures Game roster was most likely to become an actual All-Star, Giolito's name came back the most. One executive called him "an absolute monster physically with plus stuff across the board and a mean streak."
Giolito, ranked No. 3 on MLBPipeline.com's list, pitched two scoreless innings in that game, in the midst of a promising season during which he posted a 3.15 ERA and struck out 131 batters in 117 innings across Class A and Double-A. The Nats have invited him to big league camp for the first time, and it's not hard to imagine him cracking their rotation by year's end.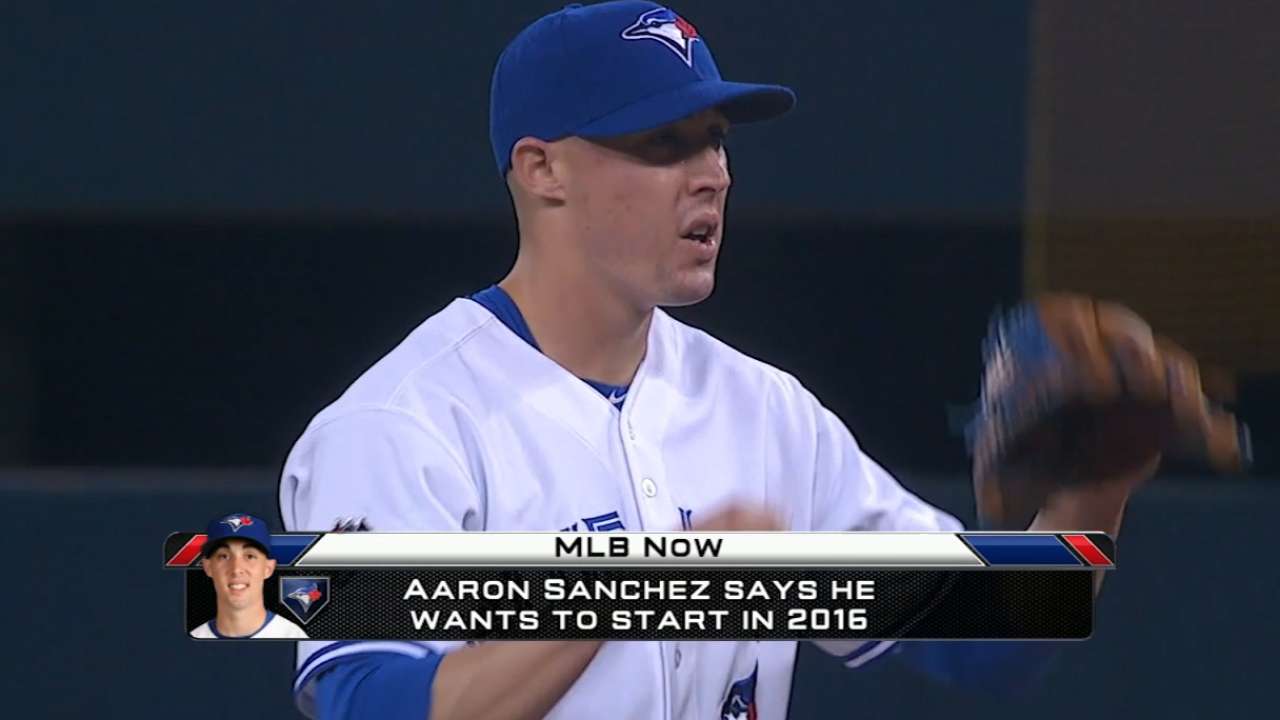 Aaron Sanchez, RHP, Blue Jays: While The Man Who Got Away, Noah Syndergaard, builds on his star persona with the Mets, the Blue Jays hope the prime pitching prospect they opted to keep realizes his full potential. Maybe it's in the bullpen, where Sanchez served as a solid setup man last season after a lat strain eliminated him from the rotation.
If things really go right this spring, though, Sanchez will be in the rotation. That has been his full focus this offseason, during which he's bulked up to be better prepared for a 200-inning grind. The Blue Jays lost David Price to free agency, but Sanchez and Marcus Stroman present optimism that they might have burgeoning aces of their own.
Victor Martinez, DH, Tigers: The lineup might be deeper with Justin Upton, but V-Mart is still a key cog for this all-in Tigers team, and 2015 was a lost year for him following offseason left meniscus surgery. The switch-hitter basically became unplayable from the left-hand side, and the pain and discomfort in his left knee became unbearable. At times, Martinez wondered if he was playing his final game. This was a guy who finished second in the American League MVP Award voting in 2014.
How much of Martinez's struggles were injury-related and how much were age-related? Hard to say. I'll be curious to see how Martinez's body responds -- particularly from the left-hand side of the plate -- as he prepares for his age-37 season.
Anthony Castrovince is a reporter for MLB.com. Read his columns and follow him on Twitter at @Castrovince. This story was not subject to the approval of Major League Baseball or its clubs.