Around the Horn: Bullpen
Rodney among 10 new arms as Padres revamp staff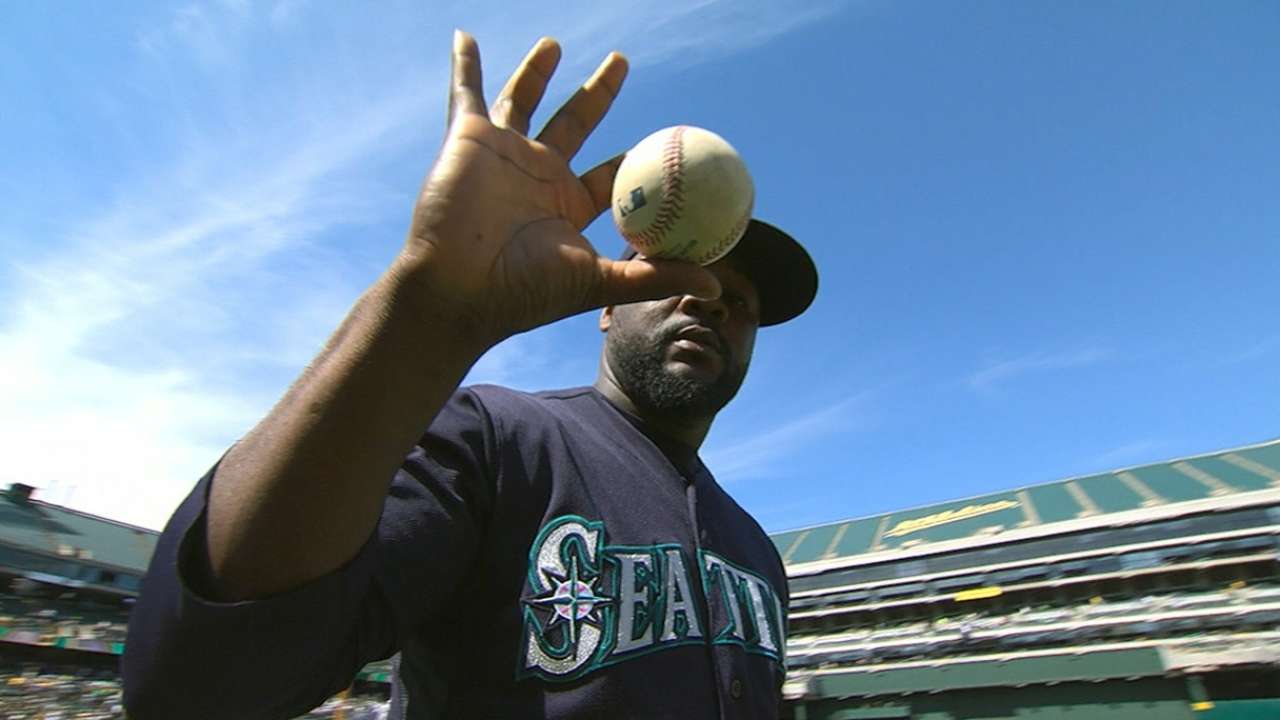 With Spring Training around the corner, we continue our position-by-position look at the Padres. We've covered catcher, first base, second base, third base, shortstop and the outfield. Today we tackle the bullpen.
SAN DIEGO -- Padres pitching coach Darren Balsley certainly has his work cut out this spring -- and that may be putting it mildly.
Not in terms so much of the candidates for the starting rotation, but much more so with the rebuilt bullpen that looks nothing like the unit that finished 2015.
• Around the Horn: C | 1B | 2B | 3B | SS | OF
There are 10 -- that's right, 10 -- new pitchers on the 40-man roster heading into Spring Training, all of which could potentially make the team's 25-man Opening Day roster.
Nearly all of them are relievers. Some are known commodities, such as veteran closer Fernando Rodney, Carlos Villanueva and Drew Pomeranz.
Others come in with a blank slate, lacking any Major League service time, with three of them coming to the team from other organizations through the Rule 5 Draft -- Luis Perdomo, Josh Martin and Blake Smith.
The Padres traded their top two relievers in the winter (Joaquin Benoit and Craig Kimbrel) and moved their next best reliever (Brandon Maurer) to their starting rotation.
That leaves a group largely lacking in experience, with a lot of questions to be answered during the team's six-week stay in Arizona for Spring Training.
Rodney, 36, will get first crack at the closer role. He held that job a year ago with the Mariners, until he struggled and was designated for assignment in August. Reports from winter ball and the background work done on Rodney came back positive, giving the Padres some confidence he can rebound.
Pomeranz and Villanueva have previously served in the rotation and out of the bullpen in the big leagues. It appears Pomeranz, a lefty, will remain in the bullpen for now. Villanueva had a career revival with the Cardinals last year in relief with a 2.95 ERA in 35 appearances, but he will be given a chance to start this spring.
Returning right-handers Kevin Quackenbush, Jon Edwards and Nick Vincent also figure to make a push for relief spots, though it's clear first-year manager Andy Green's dance card could fill up quickly in terms of who stays and who goes in the bullpen.
The Padres have added three left-handers in hopes of neutralizing some of the lefty bats they'll face. A year ago, Padres pitching allowed 98 home runs against lefties, the most in MLB.
Aside from Pomeranz, the Padres also added southpaws Buddy Baumann and Ryan Buchter. That doesn't mean all three will make the roster, and it's probably too early to know who settles in as a left-handed specialist, though the Padres are happy to have some options there.
Corey Brock is a reporter for MLB.com. Keep track of @FollowThePadres on Twitter and listen to his podcast. This story was not subject to the approval of Major League Baseball or its clubs.