Bucs add two lefties on Minor League deals
Luebke, O'Flaherty to compete for bullpen spots as non-roster invitees
PITTSBURGH -- The Pirates added two intriguing left-handers to their staff Thursday, signing Cory Luebke and Eric O'Flaherty to Minor League contracts with invitations to big league Spring Training.
Both pitchers will compete for a spot in the Pirates' bullpen this spring. But Luebke must show he is healthy after three years lost to injuries, and O'Flaherty will have to prove last season was a misstep in an otherwise impressive career.
If the Pirates intend to carry a second left-hander in their bullpen behind Tony Watson, there is no clear front-runner for the job. Kyle Lobstein is the only candidate on the 40-man roster. That opens the door for non-roster invitees Luebke, O'Flaherty, Jim Fuller, Kelvin Marte and Robert Zarate.
Luebke has been throwing since December and remains "quietly optimistic" about how he feels. He will be stretched out as a starting pitcher this spring, but given how little he's pitched since 2012, his best shot to make the Opening Day roster is in the bullpen.
"There's just a lot of things to like. He's had a tough road the last handful of years, but he feels good, feels like he's ready to come in and compete for the club," general manager Neal Huntington said. "We felt like it was worthwhile to give him that opportunity."
During his brief career in the Majors, Luebke posted a 3.25 ERA in 188 1/3 innings, impressing the Padres enough to earn a club-friendly contract extension. Then came the injuries, starting with Tommy John surgery on his left elbow in May 2012. The graft from the surgery did not take properly, and he was forced to undergo a second Tommy John surgery in February 2014.
He was set back last year by an operation to remove loose bodies around a nerve in his forearm. Luebke, who will turn 31 in March, returned to the mound last season and pitched seven innings in the Padres' system. But medical issues continued to haunt him, as a staph infection six weeks after surgery ended his season.
"It's been kind of a long haul the last three years," Luebke said in a phone interview. "It's good, starting to see some light at the end of the tunnel."
Luebke was attracted to the Pirates, given their recent history with injured or ineffective pitchers, and he heard rave reviews from former teammates Clint Barmes and Clayton Richard; the latter found himself in a similar spot with Pittsburgh last spring.
After helping Richard get his career back on track, the Pirates sent him from Triple-A Indianapolis to the Cubs, who were willing to give Richard a big league job. The Pirates honored an "upward mobility" clause in Richard's contract, but prompted questions about why they'd give away a pitcher to a division rival.
"Hopefully that will pay itself back to us as the next guy that's in Clayton Richard's situation will want to come here," Huntington said in July.
Coincidentally, the next guy in Richard's situation was his former roommate, Luebke. Richard offered a strong endorsement.
"Nothing but great things to say," Luebke said. "I liked the opportunity. I'm looking forward to getting back out there."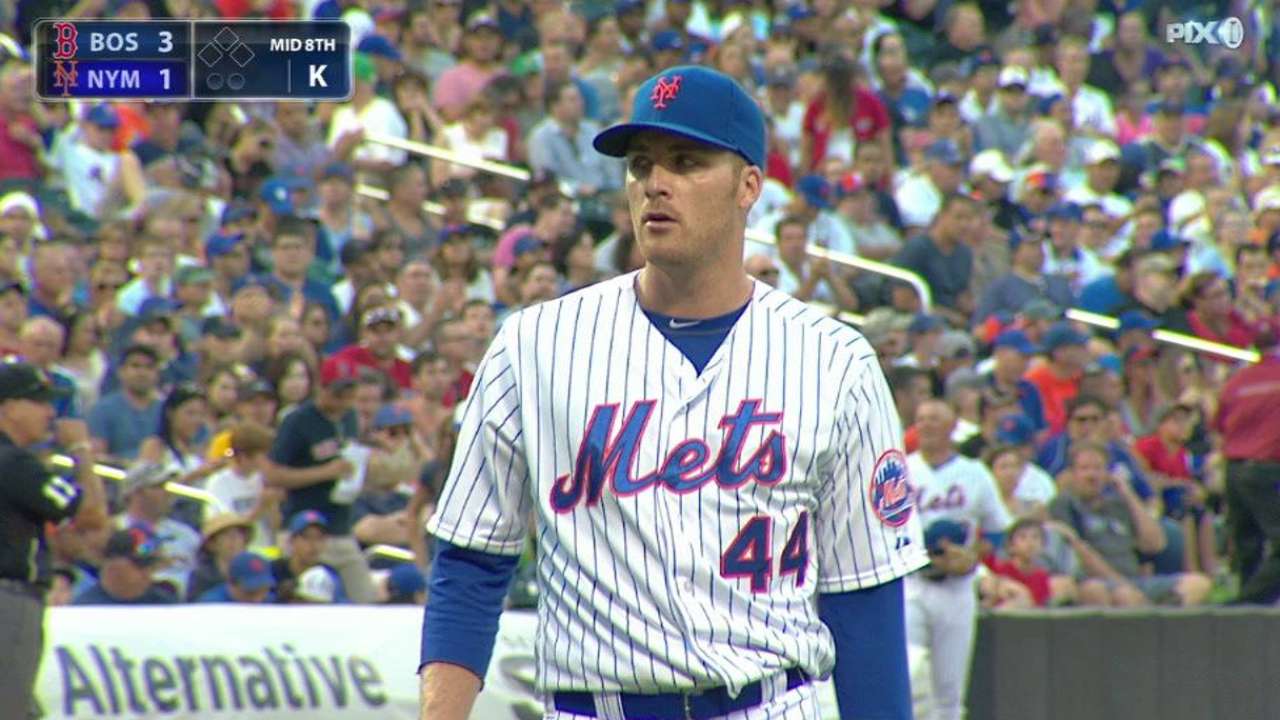 Like Luebke, O'Flaherty's career has been derailed by injuries. He had Tommy John surgery in 2013 and dealt with shoulder issues last year, when he posted an 8.10 ERA in 30 innings. From 2009-14, O'Flaherty pitched to a 2.00 ERA in 269 1/3 innings over 316 appearances.
"He had a tremendous track record prior to his injury," Huntington said of O'Flaherty. "Our scouts still saw signs of Major League-quality pitches that we feel, one additional year removed from the surgery, will allow him to come in here and compete to make our club as a left-handed reliever."
Adam Berry is a reporter for MLB.com. Follow him on Twitter at @adamdberry. This story was not subject to the approval of Major League Baseball or its clubs.