Dodgers reportedly shopping Guerrero
29-year-old from Cuba hit .233 in 106 games last season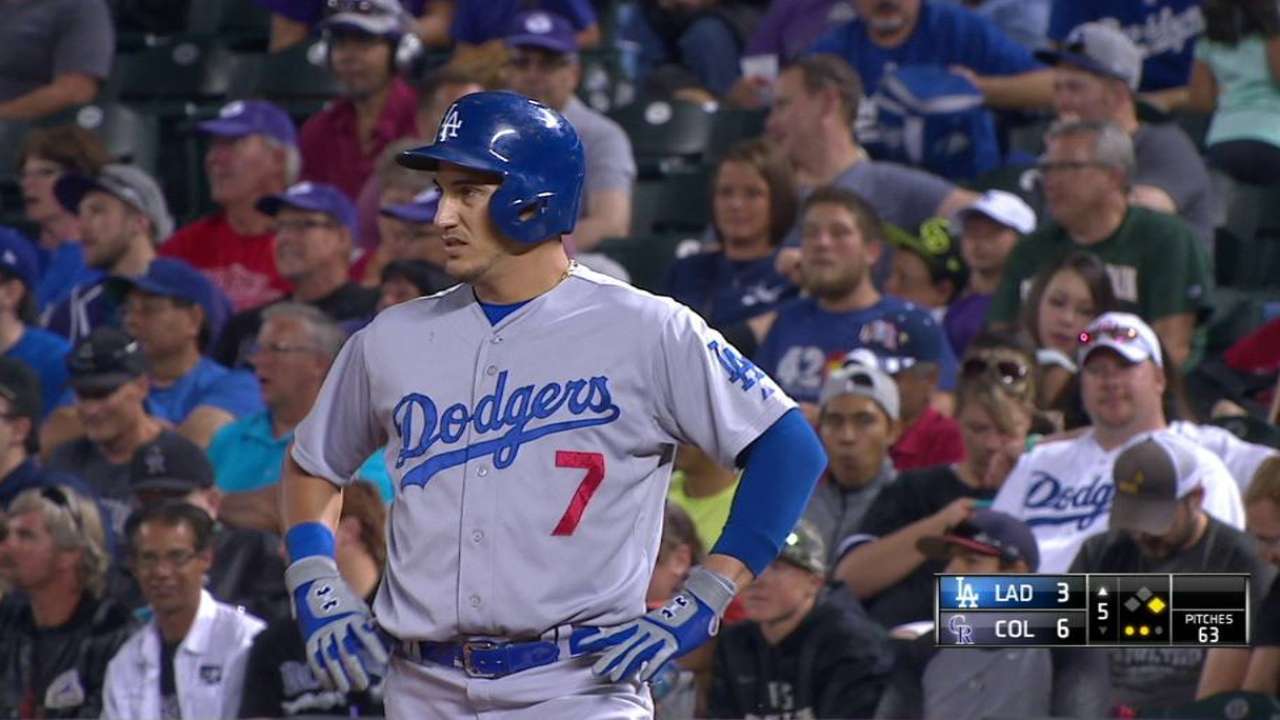 The Dodgers are attempting to trade infielder/outfielder Alex Guerrero and have talked to "numerous" clubs about the possibility, FoxSports.com reported on Thursday. The club has not commented on or confirmed the report.
Guerrero, a native of Cuba, signed with the Dodgers as a free agent in March 2014. His four-year, $28 million deal runs through 2017 but also stipulates that if he is traded, he can become a free agent at the end of that season. Additionally, Guerrero cannot be optioned to the Minor Leagues without his consent.
Guerrero, 29, debuted in the Major Leagues in 2014, collecting 13 at-bats. He played in 106 games last season, batting .233/.261/.434 with 11 home runs and 36 RBIs. The right-handed batter got off to a hot start but posted only a .417 OPS in 122 plate appearances from June 4 onward.
For Guerrero, who is set to make $5 million in each of the next two seasons, the biggest issue might be defense. A second baseman and shortstop in Cuba, he hasn't played either position in the Majors. The Dodgers have limited him to 18 starts at third and 27 in left field, plus four at designated hitter. For that reason, Guerrero could fit best with an American League club in any trade scenario.
Andrew Simon is a reporter for MLB.com. Follow him on Twitter @AndrewSimonMLB. This story was not subject to the approval of Major League Baseball or its clubs.