Dynasty-league rankings: Young bats dominate top tier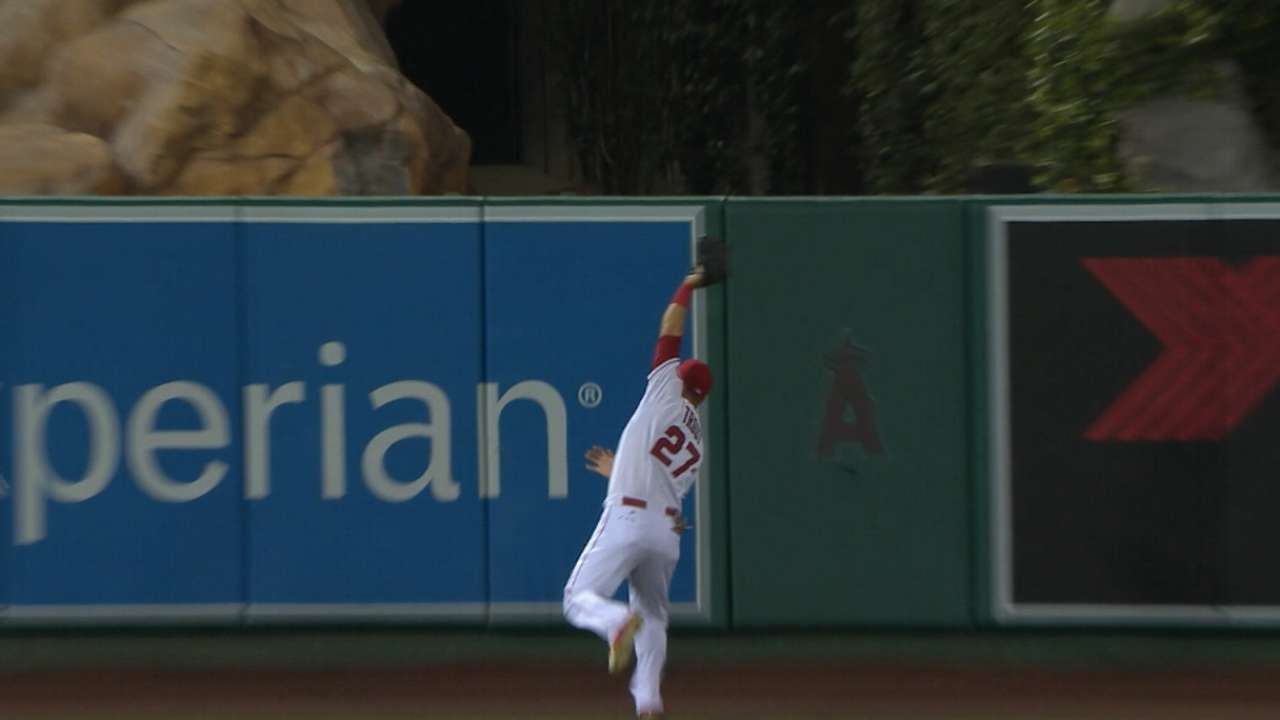 The world has gone bonkers for daily fantasy. I get the appeal -- the immediate gratification, the fun of crafting a team designed to win on a particular day, the instant refresh after drafting a losing lineup. But for me, no greater satisfaction exists in fantasy baseball than watching your favorite prospect develop into a Major League star and contribute to your dynasty.
And what an exciting time it is to play dynasty fantasy baseball. At shortstop alone, owners can expect years of contributions from the likes of Carlos Correa, Francisco Lindor, Addison Russell and Xander Bogaerts. Bryce Harper is improbably not my most valuable dynasty asset, thanks to Mike Trout -- another generational talent. One might expect that Kris Bryant's mix of power, speed and youth would be enough to land him the top spot among third basemen, but Manny Machado, who is actually younger than the Cubs slugger, takes that spot.
Before viewing my rankings, I strongly recommend you take note of these caveats to help contextualize and maximize the usefulness of my rankings to your league.
• The starting point when I build out my rankings is to average OBP and batting average auction values for the current season as a frame of reference. I do this to avoid favoring one particular format (OBP vs. AVG) and to anchor the list in present value. You'll see I still tend to favor youth.
• Fantasy rankings are format dependent. I'll concede my bias towards very deep dynasty leagues (550-700 keepers). If you wish to apply these rankings to keeper leagues or shallower dynasty leagues, I recommend you fade the rankings of prospects and increase the rankings of pitchers and especially veteran hitters.
• I view aces as risky luxuries that are not necessary to win a dynasty league if you've built your offense correctly. In other words, if you're incredulous that Clayton Kershaw isn't among my Top 10 players, then my rankings probably aren't for you.
The Top 50 is presented below. For players No. 51-500, be sure to check out my entire Top 500 dynasty players list.
Thanks and enjoy!
Mike Trout, OF
Bryce Harper, OF
Carlos Correa, SS
Manny Machado, 3B
Kris Bryant, 3B
Paul Goldschmidt, 1B
Mookie Betts, OF
Anthony Rizzo, 1B
George Springer, OF
Nolan Arenado, 3B
Miguel Sano, DH
Clayton Kershaw, SP
Xander Bogaerts, SS
Andrew McCutchen, OF
Josh Donaldson, 3B
Corey Seager, SS
Francisco Lindor, SS
Jose Altuve, 2B
Miguel Cabrera, 1B
Jose Abreu, 1B
Byron Buxton, OF
Justin Upton, OF
Dee Gordon, 2B
Starling Marte, OF
A.J. Pollock, OF
J.D. Martinez, OF
Gregory Polanco, OF
Addison Russell, SS
Rougned Odor, 2B
Jason Heyward, OF
Buster Posey, C
Jose Fernandez, SP
Chris Sale, SP
Yasiel Puig, OF
Yoan Moncada, 2B
Max Scherzer, SP
Joey Votto, 1B
Joey Gallo, 3B
J.P. Crawford, SS
Christian Yelich, OF
Jorge Soler, OF
Anthony Rendon, 2B
Freddie Freeman, 1B
Chris Davis, 1B
Robinson Cano, 2B
Maikel Franco, 3B
Billy Hamilton, OF
Tom Trudeau (@TomTrudeau) works in business development for MLB.com and has been playing in industry dynasty-league fantasy baseball for years. He has also participated in the expert league LABR (League of Alternative Baseball Reality). This story was not subject to the approval of Major League Baseball or its clubs.