MLB.com Columnist
Fred Zinkie
Goldy sets the fantasy standard at first base
Rizzo, Miggy, Abreu among other safe bets at offense-friendly position
In recent seasons, fantasy owners have come to rely on first base as one of the last outposts of premium power production. But in 2016, the list of premier players at this position is not as deep as past years. Unless owners have a specific sleeper in mind, pouncing on one of the top options in the early rounds could be a sound strategy.
Tier One: Paul Goldschmidt
Coming off a season in which he hit .321 with 33 homers, 110 RBIs and 21 stolen bases, Goldschmidt is one of the three players -- along with outfielders Mike Trout and Bryce Harper -- to merit significant consideration for the first pick in 2016 drafts. True, the Arizona star has yet to seriously challenge the 40-homer mark, but he is a near-lock to hit .300 and drive in 100 runs. And among a group of mostly plodding first basemen, Goldschmidt is one of the few with the wheels to impact the steals category.
Tier Two: Anthony Rizzo, Miguel Cabrera, Chris Davis, Edwin Encarnacion, Jose Abreu
In addition to Goldschmidt, this tier boasts five players who will fly off the board in the initial two rounds of most drafts. That includes Rizzo, who can be projected to produce 30 homers and 100 RBIs as the centerpiece of a rapidly improving Cubs lineup. And like Goldschmidt, Rizzo can also offer a speed boost (17 swipes in 2015).
Seeing Cabrera ranked outside the top tier at his position may be surprising, as he has spent much of his career listed among the top-five picks overall. But the native Venezuelan has shown some signs of decline, particularly in the power department. Cabrera ripped just 25 roundtrippers in 2014, and he produced at a similar pace during an injury-plagued '15 season. The 32-year-old belongs in the second round of most '16 drafts, unless he provides a reason to think that he can exceed 30 homers.
Davis may be the biggest boom-or-bust pick during the initial rounds of 2016 drafts. Having led the Majors in homers during two of the past three seasons, he presents unparalleled power potential. But the downside of Davis can be seen in his '14 stat line (.196 average, 26 homers) and the .235 average he posted prior to the All-Star break last season.
Having produced at least 34 homers, 98 RBIs and a .268 average in each of the past four seasons, Encarnacion is a more stable option than Davis. As the cleanup hitter in a Blue Jays lineup that ran away with last year's run-scoring crown, the slugger should be a lock for a solid batting average and plentiful counting stats. Like Encarnacion, Abreu should be a stable power source in 2016. With a .303 average, 66 homers and 208 RBIs across his two big league campaigns, the native Cuban has shown little reason to think that a decline in production is part of his immediate future.
Tier Three: Joey Votto, Eric Hosmer, Adrian Gonzalez, Freddie Freeman, Prince Fielder
Coming off a historic second half in which he registered a .362/.535/.617 slash line, Votto headlines the third tier of first basemen. With legendary plate patience and plus power, Votto should hit .300 with at least 25 long balls. The lack of an 85-RBI season since 2011 is the biggest knock against the native Canadian.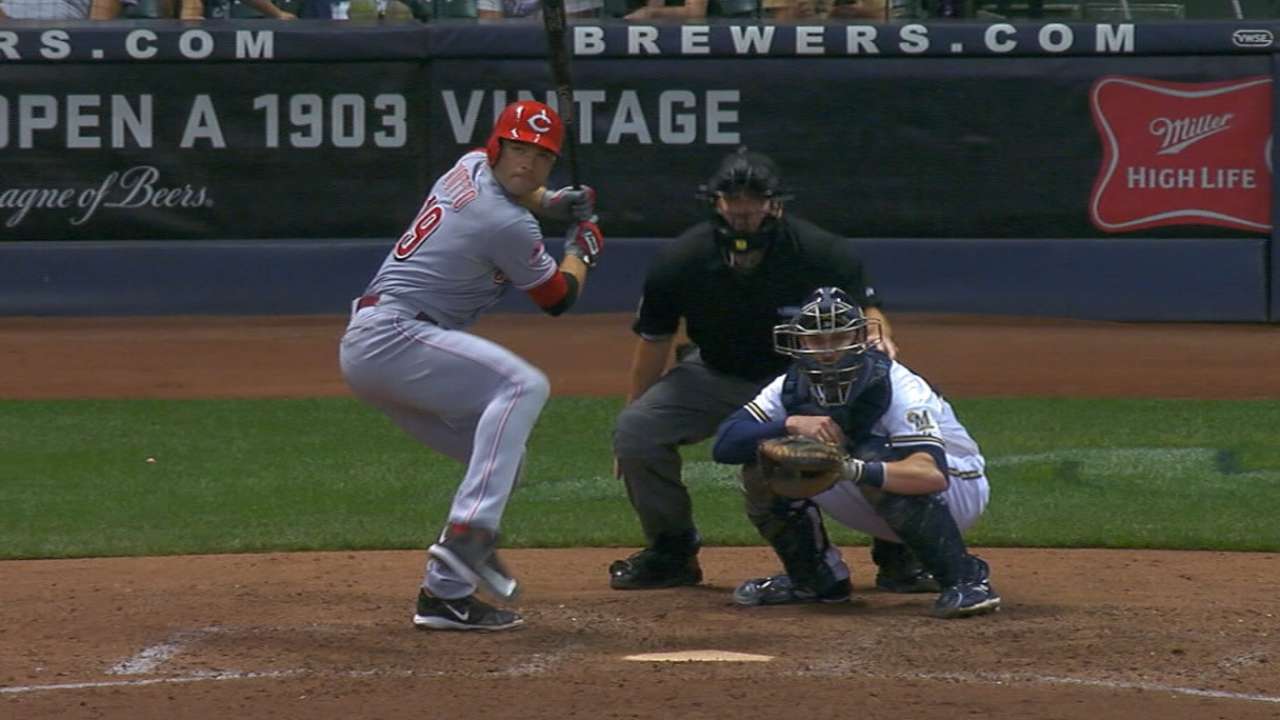 Hosmer and Gonzalez should both be among the most dependable fantasy first basemen. The cleanup hitter on the defending World Series champions, Hosmer can hit for average and compile more than 90 runs and RBIs. But with zero 20-homer campaigns in five big league seasons, the native Floridian cannot be considered in the top two tiers. Gonzalez can no longer match the eye-popping production from his prime, but he remains a stable source of four-category production. A nondescript second half (.264 average, 10 homers, 35 RBIs) raises some concerns about a potential decline, but veteran fantasy owners have learned through experience that the Dodgers' slugger can bounce back from dry spells.
On a different team and with a different home park, Freeman could top this tier. But in his current situation, he is unlikely to produce a breakout campaign. Across five full seasons, the lefty slugger has produced one .300 average, zero 25-homer campaigns and two years with at least 90 RBIs. Because Freeman must deal with pitcher-friendly Turner Field and a light-hitting supporting cast, he is more likely to be good than great in 2016.
Coming off a bounceback 2015 season, Fielder rounds out the third tier. As is the case with Gonzalez, Fielder's second-half slide (.264 average, nine homers) raises some concerns for the coming campaign. But in the heart of a powerful lineup and with a hitter-friendly home park, the 31-year-old should be able to hit 20 homers and drive in 90 runs.
Tier Four: Lucas Duda
Though he is slightly below the players in the top three tiers, Duda is our pick for the final first baseman to occupy a starting spot in standard mixed leagues. After all, he has compiled 57 homers across the past two seasons. Plus, the lefty slugger remedied his Achilles' heel by hitting .285 against southpaws in 2015. Those who wish to pass on Duda for a riskier option could select Albert Pujols, who is coming off a 40-homer season but will likely open the year on the disabled list as he recovers from offseason foot surgery.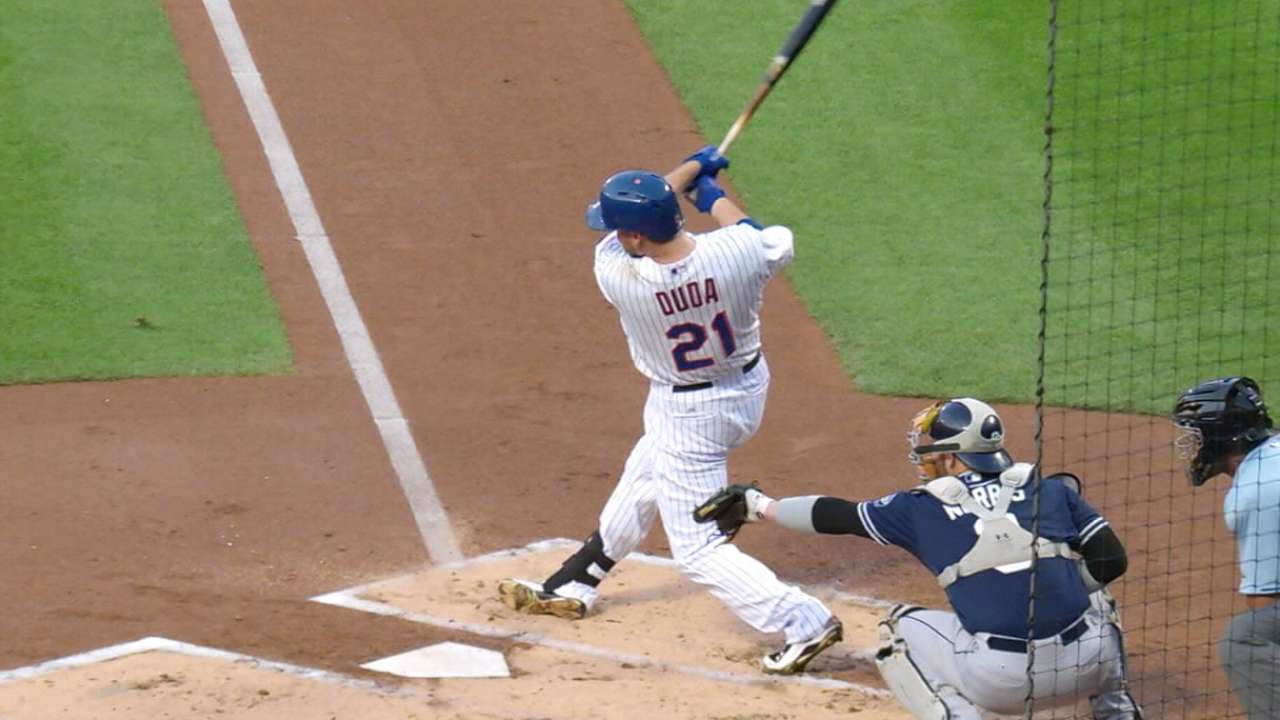 Fred Zinkie is the lead fantasy baseball writer for MLB.com. Follow him on Twitter at @FredZinkieMLB. This story was not subject to the approval of Major League Baseball or its clubs.