Bush inspired to never quit by Jackie, Wills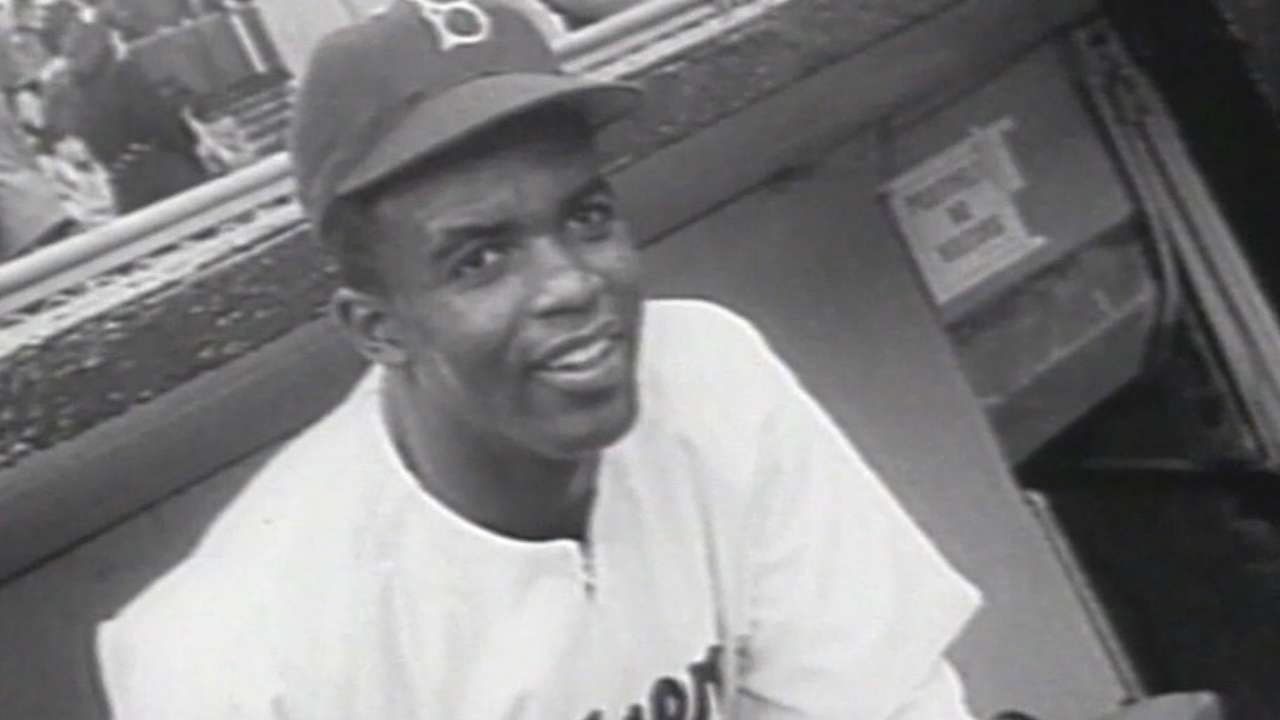 ARLINGTON -- Homer Bush, the Rangers' new director of youth baseball programs, relates a great story told to him by Dodgers great Maury Wills from early in his career.
"I have never forgotten this," Bush said. "So Maury Wills says he went on the road and couldn't stay in the team hotel. A friend of a friend said, 'He can stay at my house.' Maury finally got to the city, went to the person's house and said, 'Hey I'm Maury Wills, I'm supposed to stay here.' The guy said, 'Yeah, you can sleep on the porch.'
"So he slept on a cot on the porch. He got up the next morning, knocked on the door and said, 'Hey, I was wondering if I could have some breakfast.' Guy said, 'Nah. I told him I would let you stay here, I didn't tell him I was going to feed you too.' Maury said he went to the local drug store, he bought two eight-packs of Oreos and two cartons of milk … and played a doubleheader on that."
• Bush dedicated to advancing urban baseball programs
Bush, an African-American and former Major League second baseman for the Yankees, Blue Jays and Marlins, has a great appreciation for those who came before him. In his office at Globe Life Park in Arlington, Bush has a framed photo of Hall of Famer Jackie Robinson.
From East St. Louis, Ill., Bush was a seventh-round Draft pick out of high school by the Padres in 1991 that had to battle his way up through the system. There were times when the battle almost overwhelmed him. Not everybody was on his side, but he remembered those who came before him.
"I don't know as much about Jackie as I should, but one thing I can say about him is that when I found myself in a pinch playing baseball, I would always say, 'What would he do?'" Bush said. "There were times I wanted to quit, just like everybody. The process in baseball, it's like work. Everybody who goes to work has that one day when they want to quit and they don't. The ones that do, they regret it.
"Can you imagine hitting .220 in the Minor Leagues, striking out every other at-bat, fans booing you? You are in unfamiliar territory. Times were tough, and I'd think, 'Can you imagine what Mr. Robinson was going through? This is nothing, you better get your act together.' It definitely inspired me."
This is Black History Month, and Bush has a great appreciation for history that he shares with his children.
"Just last night, I was listening to Martin Luther King," Bush said. "I have listened to him every night. I just love listening to his speeches. I go to sleep listening to them. That's history. Me and my kids, we talk history all of the time. We are all history nuts. If you understand the history, learning becomes a lot easier.
"I think they will be able to deal with things more, because you can only imagine what others had to deal with. There are still these amazing challenges you have to overcome. I had a manager who hated me and teammates who wanted somebody else in that position. There are still amazing challenges to overcome, and [history] is where you get the strength to face this adversity."
T.R. Sullivan is a reporter for MLB.com. Read his blog, Postcards from Elysian Fields, follow him on Twitter @Sullivan_Ranger and listen to his podcast. This story was not subject to the approval of Major League Baseball or its clubs.