MLB.com Columnist
Jesse Sanchez
International showcase draws VIP crowd
A's GM Forst among execs scouting prospects in D.R.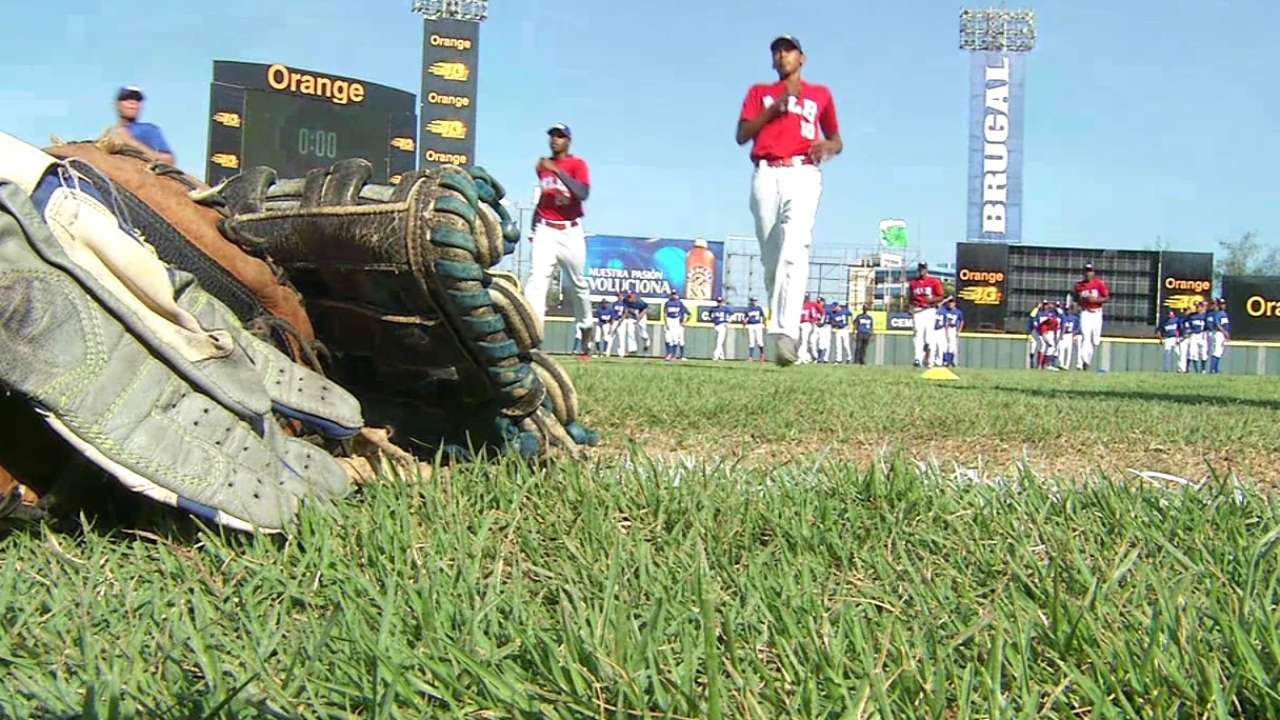 SANTO DOMINGO, Dominican Republic -- Oakland general manager David Forst was among the crowd of 300 scouts and executives on the first day of MLB's International Showcase at Estadio Quisqueya Juan Marichal on Wednesday.
"There are only a couple of ways to bring players into your system: obviously, in the amateur Draft, and internationally, we've seen a lot of organizations make a significant impact in their Minor League system and the big leagues through their July 2nd signings," Forst said. "It's really important for us."
• International signing period primer
Here's how it works: Each team is allotted a base and a bonus pool made up of four slot values -- based on the team's record from the previous year -- to spend on international prospects during a period that starts each July 2. The A's, who finished with a 68-94 record in 2015, had $1,537,700 to spend on international prospects during the period that started July 2, 2015, and ends June 15. Because of their record, the A's bonus pool amount should be much higher for the next period.
In all, the A's have signed 16 international prospects during the current period.
"This is a really important event for everyone in the game and for our organization, with a nice-size pool to spend this year, it's important to get a look at these kids," Forst said. "I'm here supporting our scouts in Latin America and our domestic guys that are down here."
• Clubs that will dictate international market
Top performers
There were several standout performances on the first day of the showcase.
The teens started with timed 60-yard dashes. Shortstop Luis Garcia (Dominican Republic) ran the distance in 6.5 seconds and outfielder Kevin Richards (Dominican Republic) ran it in 6.54. Shortstop Trent Deveaux (Bahamas) clocked a time of 6.62, shortstop Alexander Campos (Venezuela) ran 6.7 and shortstop Freudis Nova (Dominican Republic) ran 6.68, while outfielders Dayton Biegel (Curacao) and Jose Cardoza (Venezuela) ran times of 6.83 and 6.9, respectively.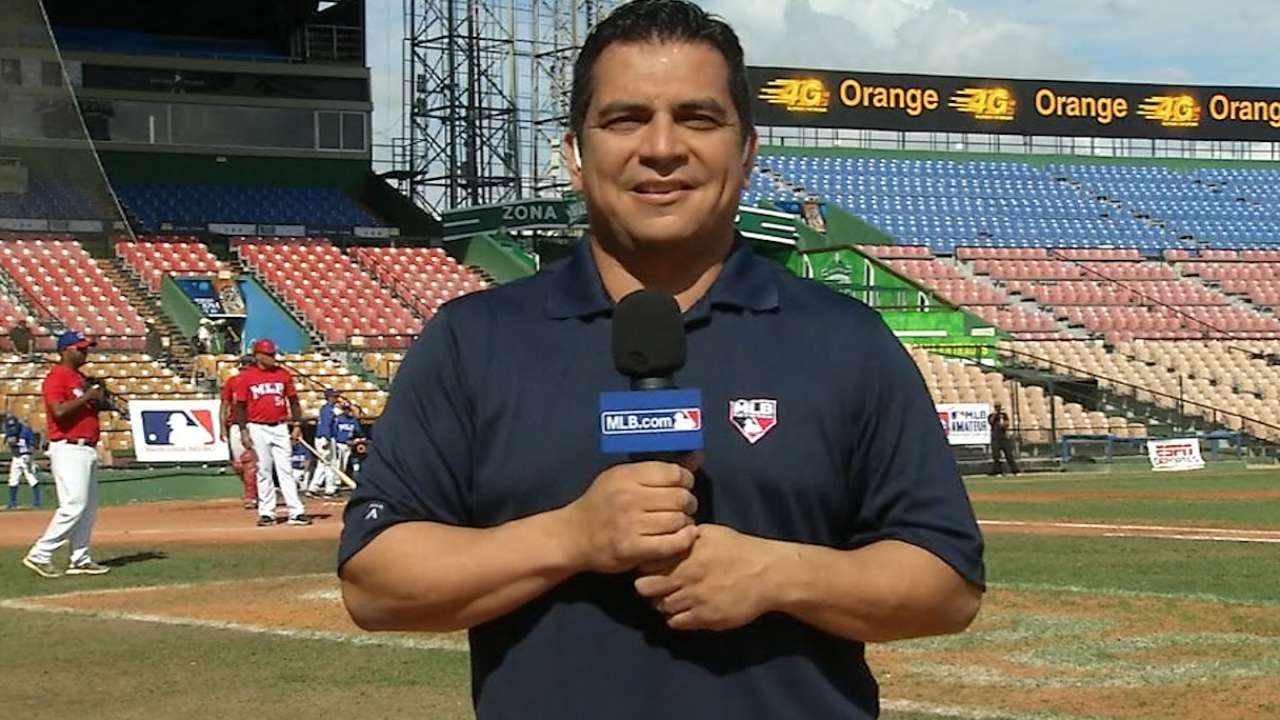 In the game, Victor Heredia (Venezuela) had three hits, including a home run for the Blue Team. Brayan Gonzalez (Venezuela) had two hits while Biegel, Anthony Coronado (Venezuela), Victor Garcia (Venezuela), Abraham Gutierrez (Venezuela) each had a hit for the Red Team.
Garcia had two hits and scored two runs for the Red Team. Josue Guerrero (Dominican Republic), Roger Marmol (Colombia) and Nova had hits for the Blue Team.
Elixon Caballero (Venezuela) struck out five batters in two innings for the Blue Team. Red Team pitchers Yefri Del Rosario (Dominican Republic) and Roancy Contreras (Dominican Republic) also struck out five each. Willy De Leon (Dominican Republic) struck out four and Antonio Cardenas (Colombia) struck out three for the Red Team.
Jesse Sanchez is a national reporter for MLB.com. Follow him on Twitter @JesseSanchezMLB. This story was not subject to the approval of Major League Baseball or its clubs.