Around the Horn: In OF, only Kemp a lock
Jay, Upton Jr., Blash should make for interesting spring drama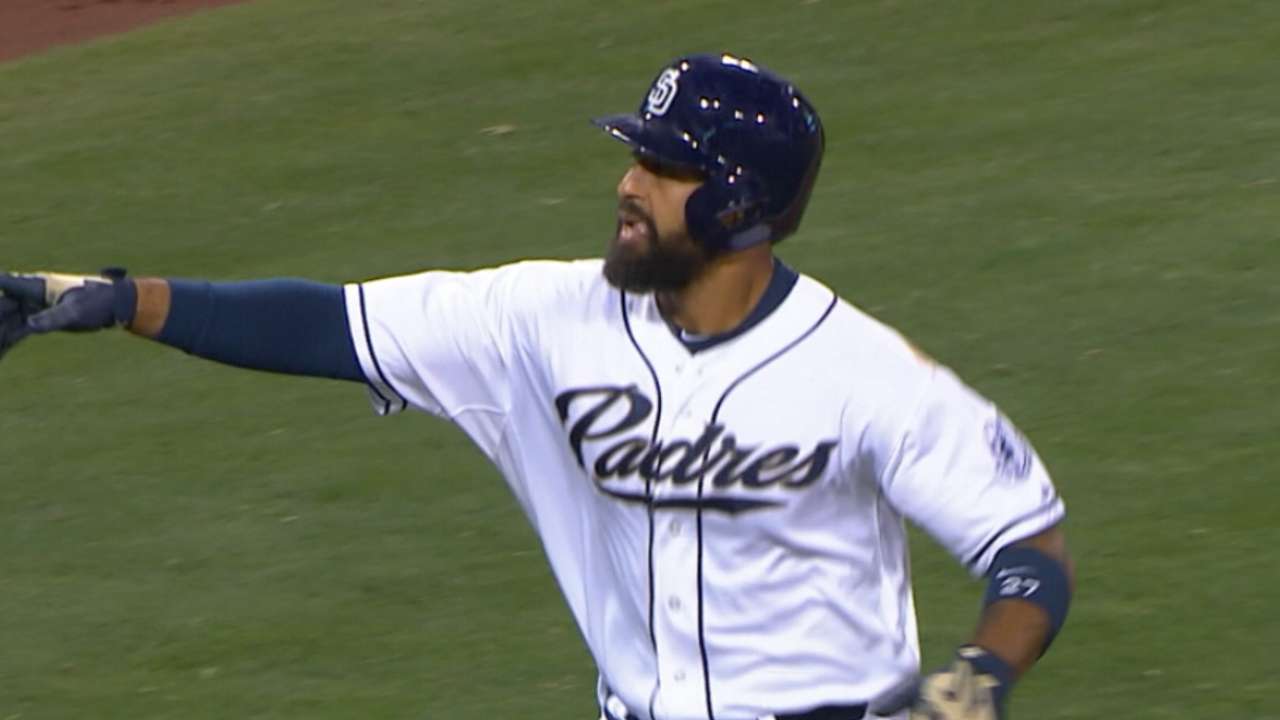 SAN DIEGO -- When the Padres open the season on April 4 against the Dodgers, Matt Kemp will be the lone returning outfielder from the Opening Day lineup a year ago.
Justin Upton, who started in left field in 2015, left for free agency and landed a six-year deal with the Tigers. Wil Myers, who started in center field, is still with the team, only he'll likely be a first baseman moving forward.
Around The Horn: Catcher | First base | Second base | Third base | Shortstop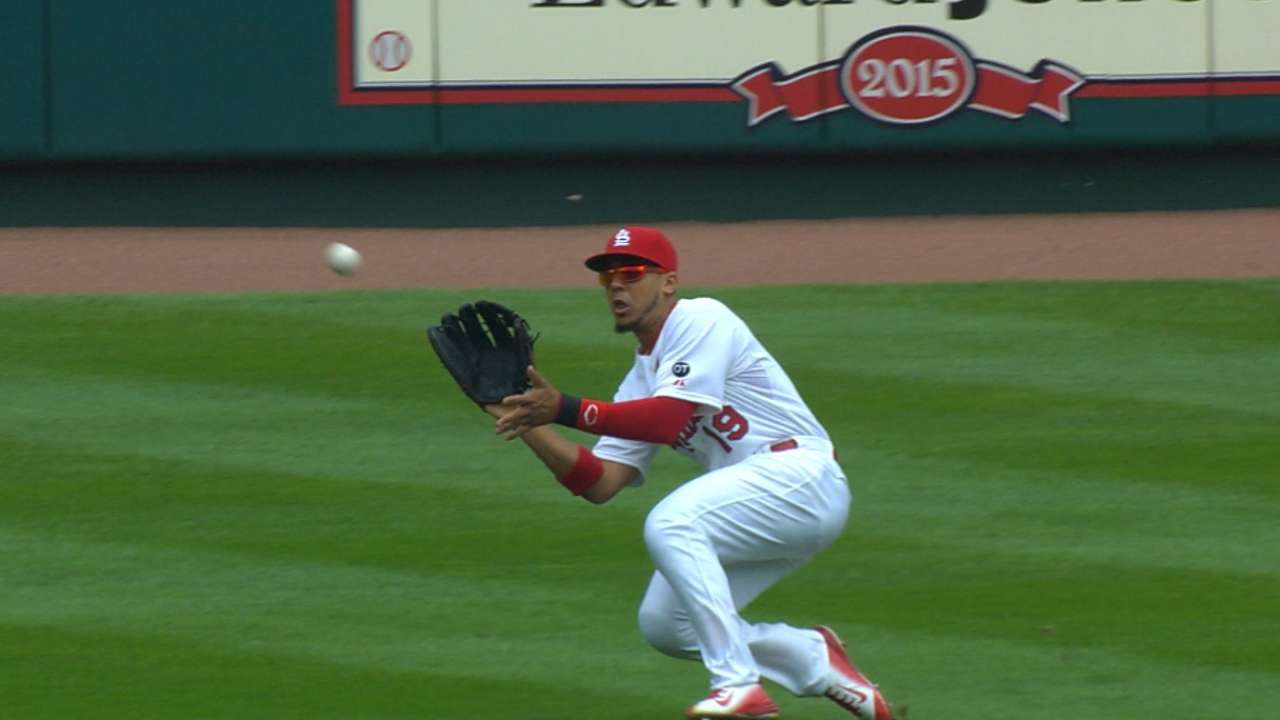 The outfield picture figures to sort itself out in Spring Training later this month, though it appears Jon Jay will get a long look in center field and possibly left field. Melvin Upton Jr. who played center field a year ago, could do so again or could end up in left field.
There's a good chance it could take the full six weeks of Spring Training to sort out who plays where.
But there's at least one interesting caveat to the Padres' outfield plans in 2016.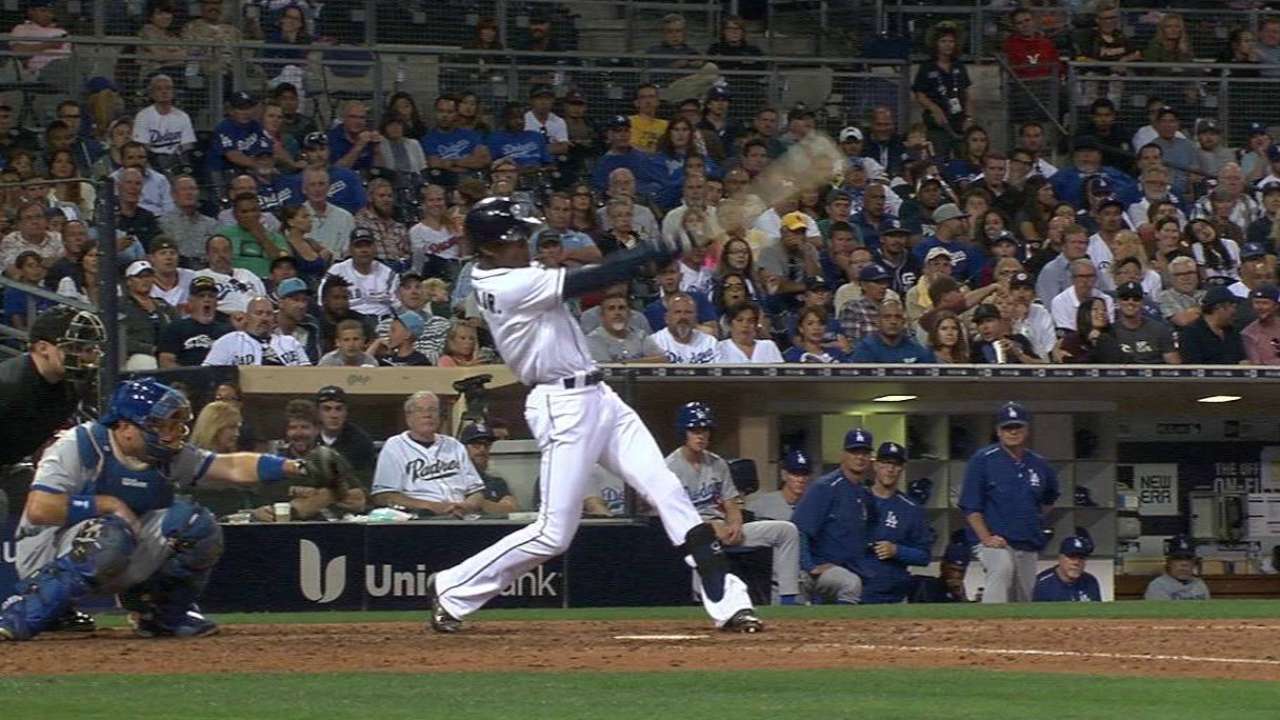 Jabari Blash, acquired from the A's in December, comes to the team with Rule 5 provisions -- he has to stick on the 25-man roster all season or be offered back to his original team.
Blash has big-time power, hitting 109 home runs over parts of six Minor League seasons. He also strikes out a lot, whiffing more than 100 times in four seasons.
As for Kemp, he knocked in exactly 100 runs in his first season with the Padres, hitting .265/.312/.443 with 23 home runs in 154 games. He hit 36 points higher in the second half (.286) with 15 of those 23 home runs.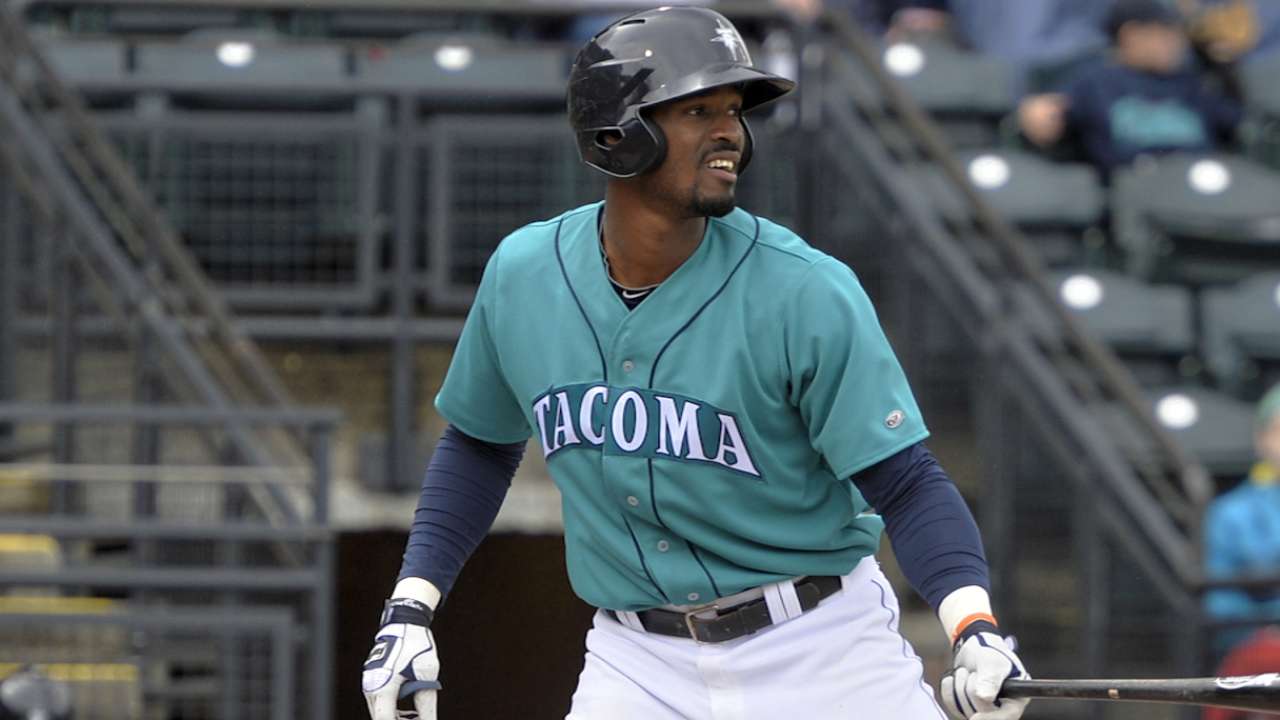 Last season, Kemp became the first player in franchise history to hit for the cycle.
"It's a step forward. I guess it's always good to drive in 100 [runs], but I'd rather have 80 RBIs and go to the playoffs. Hopefully, it's a step forward going into next year and we can win more games," Kemp said at the end of the 2015 season.
Upton posted the highest line-drive rate (24.3 percent) of his career and had his lowest groundball rate (41.1 percent) since 2012 (40.3 percent with the Rays). His strikeout rate (27.2) was his lowest since 2012 (26.7 percent). Travis Jankowski hit .211 in his first stint in the big leagues in 90 at-bats. He can play center field as well.
Jay, obtained from the Cardinals in December, is a career .287/.354/.384 hitter in six seasons. Last season, he was limited to 79 games. He landed on the disabled list in May with tendinitis of his left wrist, the same wrist he had surgery on after the 2014 season.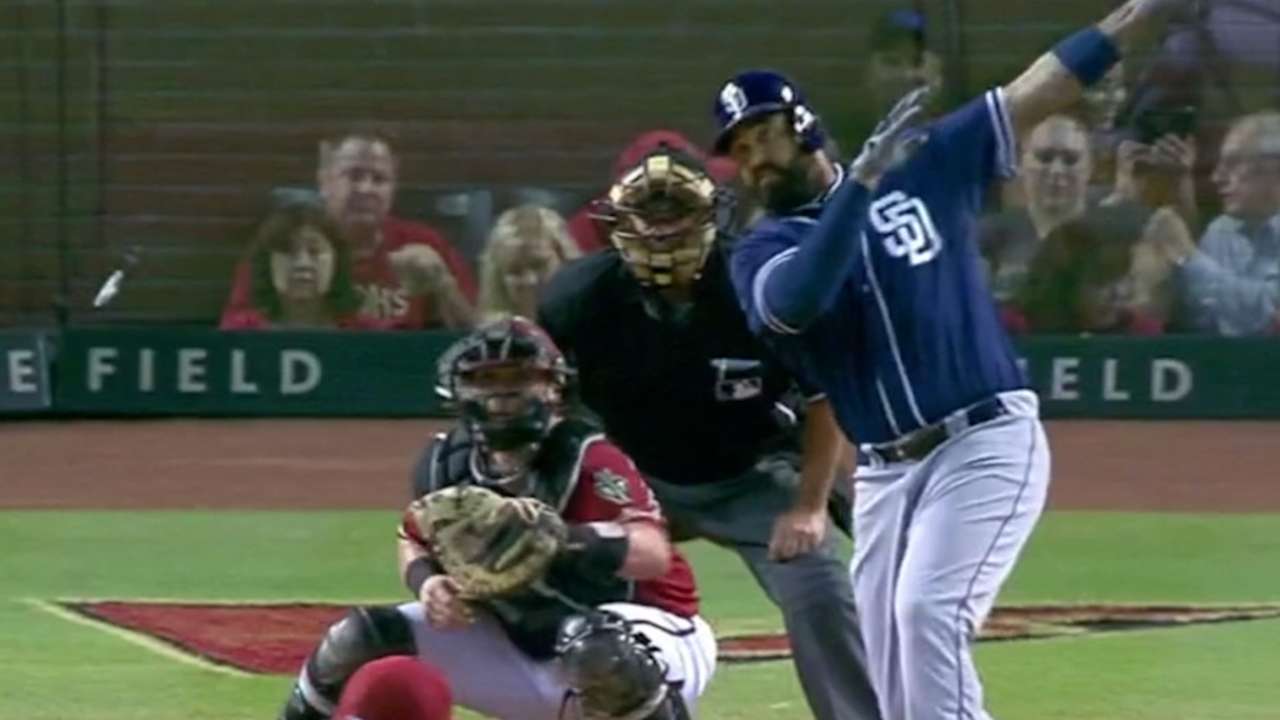 He's a left-handed hitter, something general manager A.J. Preller wanted to find this winter. The team ranked 28th in the big leagues last season in team batting average facing righties (.244) and tied for last in on-base percentage (.299).
"We looked at it as a chance to get a left-handed bat [who] has played on some good clubs. We got some good reports as far as character and makeup," Preller said. "He's been a good defender as well. We felt like he was a good fit."
Other players who could see time in the outfield include Alex Dickerson, a left-handed hitter, and Jose Pirela, who was obtained from the Yankees. Pirela can play second base as well, and sets up as more of a bench player.
Two of the Padres' top prospects, center fielder Manuel Margot (the team's top prospect, according to MLB Pipeline) and right fielder Hunter Renfroe (the No. 2 prospect) aren't far from reaching the Major Leagues. Renfroe is close and figures to arrive at some point in 2016.
Corey Brock is a reporter for MLB.com. Keep track of @FollowThePadres on Twitter and listen to his podcast. This story was not subject to the approval of Major League Baseball or its clubs.