MLB.com Columnist
Fred Zinkie
Peerless Posey is best fantasy bet behind plate
Giants star is in league of his own, but there are several solid C draft options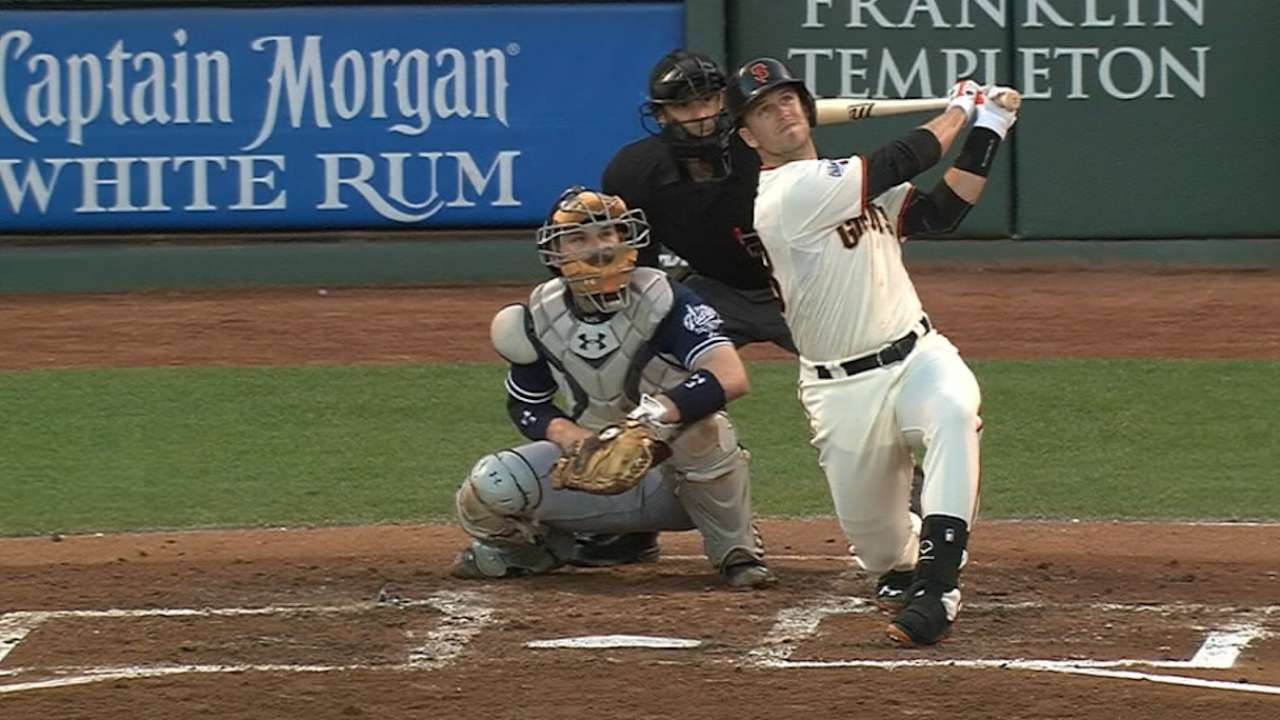 Catcher is arguably the most grueling position on the diamond. Backstops spend half the game in a squat, and they routinely take baseballs off the finger, mask and other places that are too delicate to mention. They're also tasked with calling the game and throwing out would-be basestealers. As a result, offense is often a secondary concern. Due to the lack of offensive difference-makers at the position, the following catchers can be valuable fantasy assets.
Tier One: Buster Posey
Simply put, Posey has compiled a track record of excellence and consistency that cannot be matched by anyone else at his position. The Georgia native has averaged 20 homers and 90 RBIs over the past four seasons while posting a composite .315 batting mark in that span. The only catcher who is the centerpiece of his team's lineup, Posey has also been able to mitigate some of the risk that comes with playing his natural position by logging time at first base.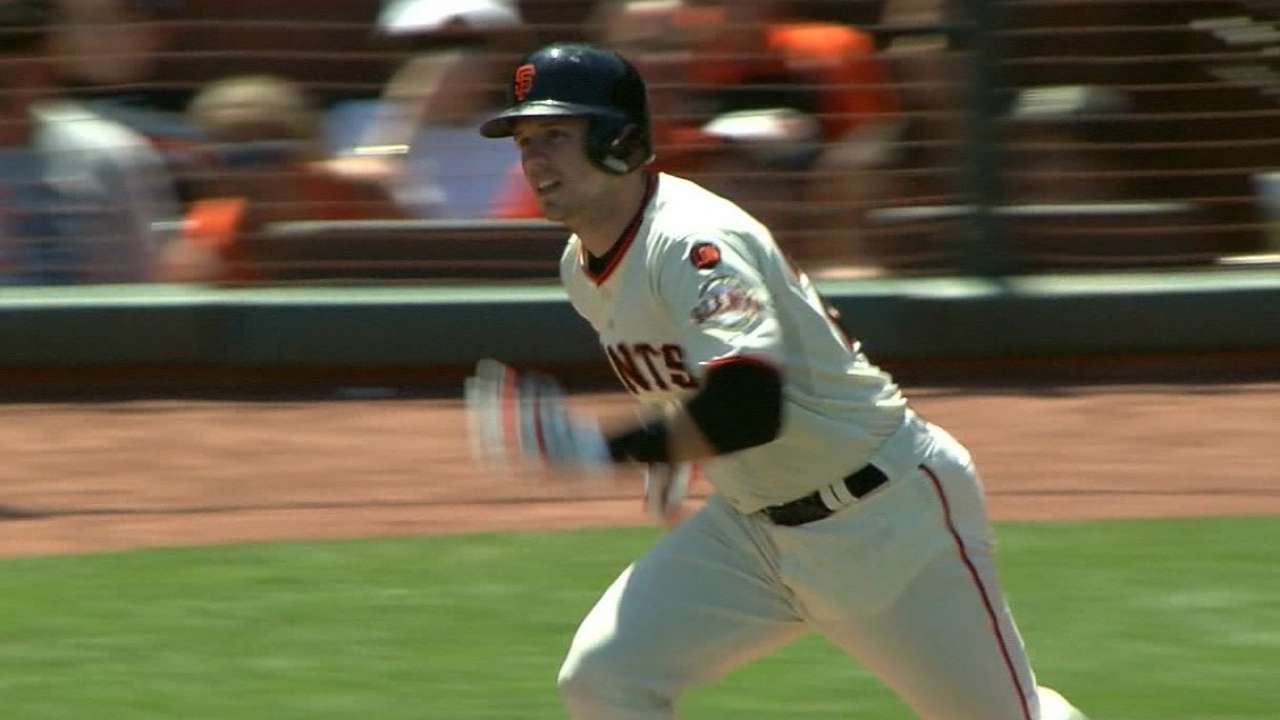 • Full fantasy catcher rankings
Tier Two: Kyle Schwarber
If Posey yields fantasy-catcher supremacy in 2016, Schwarber will likely be the one to take it from him. After a brief-but-stellar Minor League career, the slugger blasted 16 homers across his initial 232 big league at-bats. Because he is expected to work regularly in the outfield, Schwarber could lose catcher eligibility after this season. But for at least one year, fantasy owners who invest in the 22-year-old could have the unusual experience of owning a backstop who ranks among the league leaders in roundtrippers.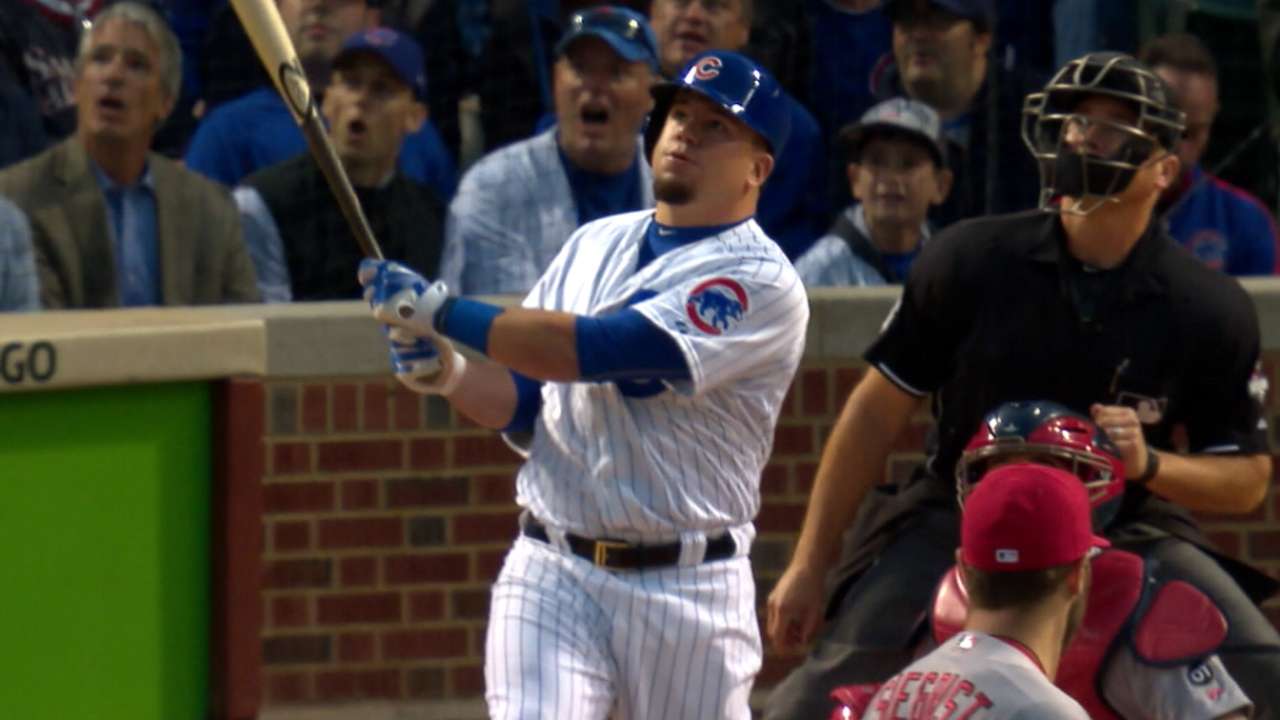 Tier Three: Jonathan Lucroy, Brian McCann, Russell Martin
Although the players in the third tier cannot touch Posey's consistent excellence or Schwarber's exciting potential, they should provide much more production than their peers at the position.
Coming off an injury-plagued 2015 season, Lucroy will be an attractive bounceback candidate for the coming campaign. The native Floridian is among the few catchers with the ability to post a high batting average, and he can reach the 70 mark in both runs and RBIs.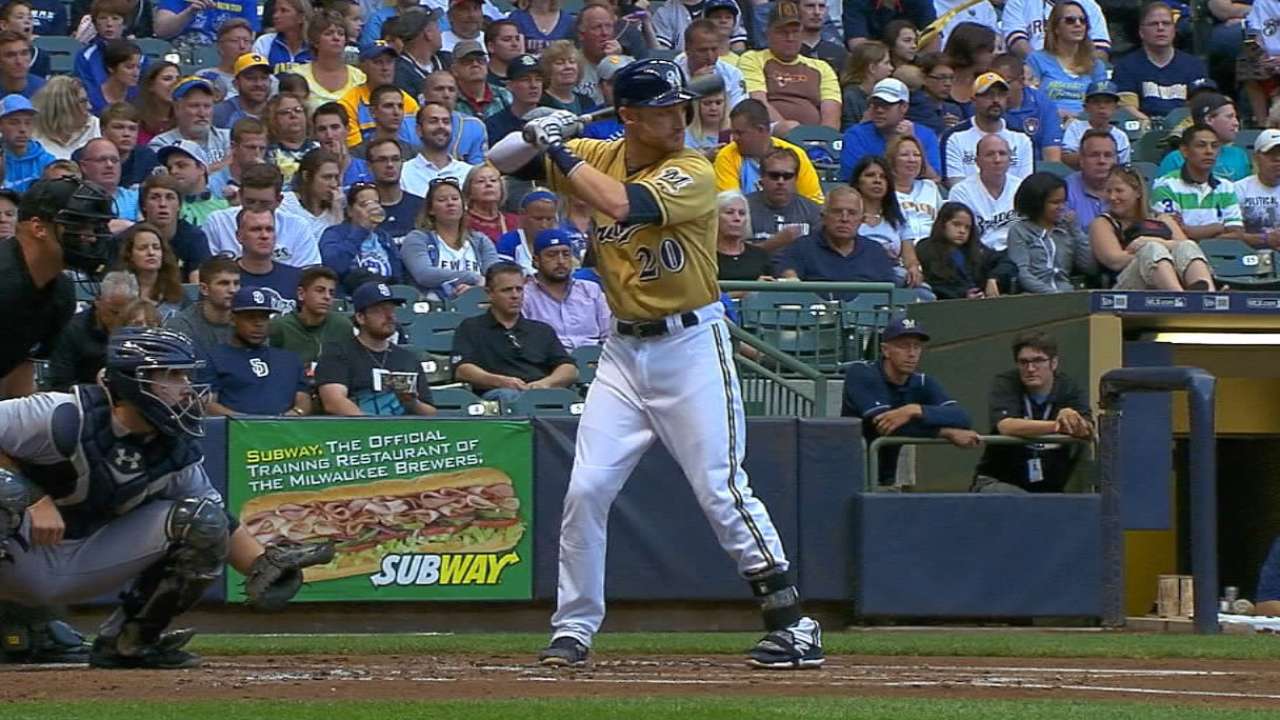 McCann slugged a career-high 26 homers last year -- topping the list of players with 2016 catcher eligibility -- while also ranking second to Posey among backstops in RBIs (94). Some owners may choose to pass on McCann due to his unimpressive batting mark in recent seasons (.232 average in '14 and '15), but he could collect a few more base knocks this time around with better fortune on balls in play.
Martin, in his first year as part of a high-scoring Blue Jays lineup, ripped a personal-best 23 roundtrippers and drove in 77 runs in 2015. A low BABIP contributed to his .240 average, which buoys optimism that the career .257 hitter can compile hits at a higher rate this season.
Tier Four: Derek Norris, Salvador Perez, J.T. Realmuto, Yan Gomes, Matt Wieters, Travis d'Arnaud, Stephen Vogt
Those who wish to use the first half of their draft to fill holes at other positions can still find a productive catcher among a deep fourth tier. Owners in search of a high-upside backstop during the second half of their draft could target Wieters, Gomes or d'Arnaud.
Having played 101 games across the past two seasons, Wieters may be the riskiest of all No. 1 catcher options. But the 29-year-old displayed confidence in his ability to reverse an injury-prone trend when he accepted a one-year qualifying offer from the Orioles instead of testing the free-agent market. When healthy, the Baltimore backstop can top the 20-homer and 75-RBI marks. Gomes is also coming off an injury-affected year, but he is not far removed from a 21-homer, 74-RBI season in 2014.
d'Arnaud has struggled with injuries for two consecutive seasons, but he has the ability to move into the second tier this year if he can repeat his 2015 production (.268 average, 12 homers in 239 at-bats) across a larger volume of work. For Vogt, it was a tale of two halves in '15. Owners who invest in the A's catcher will hope that his first-half performance (.287 average, 14 homers) was a truer indication of his skills than the .217 average and four homers he produced after the All-Star break.
The most stable options in this tier can be found in Perez and Norris. Across the past three seasons, Perez has averaged 535 at-bats, 17 homers and 73 RBIs. In a lineup that has experienced little change since winning the World Series last fall, the 25-year-old should be a serviceable mixed-league backstop. Norris used a heavy workload to compile 14 homers and 62 RBIs in his first season with the Padres. With the ability to fill in at first base and no proven backup behind him, Norris is poised to reach the 500 at-bat mark for the second straight year.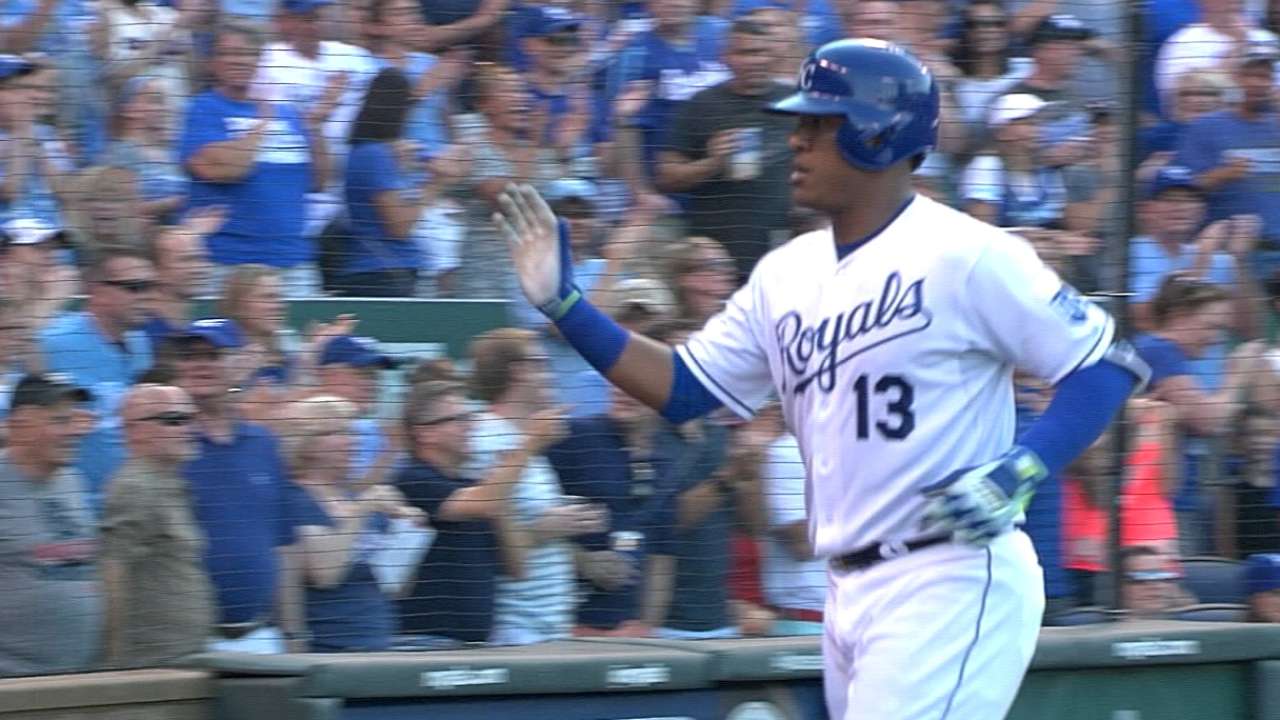 Finally, we present the unique skill set of Realmuto. Likely to barely reach a double-digit homer tally, the 24-year-old initially appears to be out of place on this list. But because Realmuto is the only backstop with the speed to reach double digits in swipes, he can offset his power shortcomings.
Fred Zinkie is the lead fantasy baseball writer for MLB.com. Follow him on Twitter at @FredZinkieMLB. This story was not subject to the approval of Major League Baseball or its clubs.