Axford, Madson lead A's effort to bolster bullpen
Improving relief, starting pitching emphasis of Oakland offseason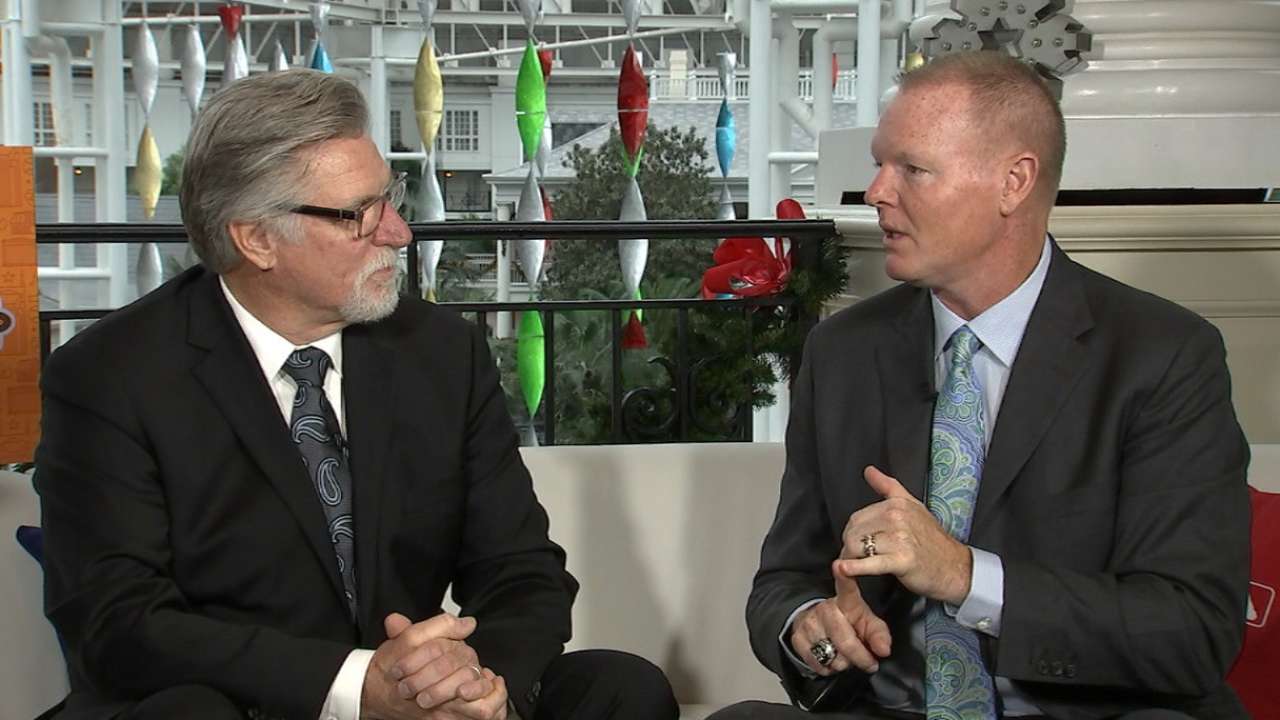 OAKLAND -- True to their typical offseason ways, the A's remained active all winter in an effort to revamp a roster that won only 68 games in a last-place 2015 season.
Specifically, the A's overhauled their bullpen, choosing to spend much of their available resources on proven relief arms to flank closer Sean Doolittle and support their potentially sound rotation.
Spring Training preview Part I: Four A's looking to bounce back
Below is a look at all of the newcomers.
RHP Henderson Alvarez: The right-hander was signed to a one-year deal by the A's in December, but likely won't make his debut for Oakland until May, having undergone shoulder surgery last July. The 25-year-old could prove to be a significant rotation piece should he return to his 2014 form, when he went 12-7 with a career-best 2.65 ERA in 187 innings during an All-Star season for Miami. He was 0-4 with a 6.45 ERA in four starts for the Marlins last season, hampered by two stints on the disabled list for his surgically-repaired shoulder.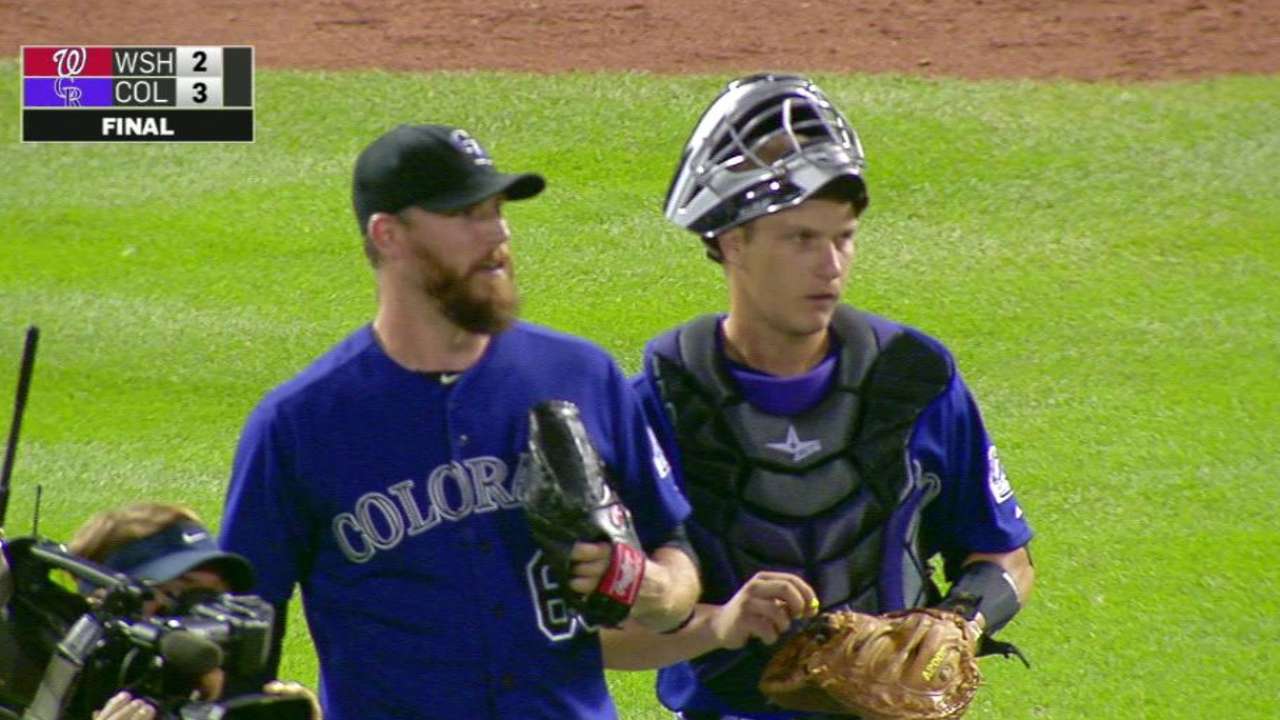 RHP John Axford: The Canadian served as the closer for several seasons in Milwaukee and again in Colorado last year, but he's expected to slide into a seventh-inning role alongside fellow newbie Liam Hendriks ahead of projected setup man Ryan Madson and closer Doolittle. The 32-year-old film buff and facial hair aficionado was signed by the A's to a two-year, $10 million contract in December. He owns a career strikeout rate of 10.6 per nine innings (his walk rate is also high, at 4.5) and has proven durable in the past, having thrown at least 50 innings every season since 2010 without once landing on the disabled list.
RHP Liam Hendriks: Though Hendriks' career as a starter was short-lived, a move to the bullpen saw him thrive. In his first season as a full-time reliever for Toronto in 2015, the right-hander went 5-0 with a 2.92 ERA in 58 appearances. The 27-year-old Aussie struck out a career-best 9.9 batters per nine innings against just 1.5 walks, and his addition reflects the A's earnest efforts to fortify their bullpen with hard throwers.
LHP Rich Hill: The A's reeled in Hill by way of a one-year, $6 million deal in November to bring a veteran presence to an otherwise youthful rotation, headlined by ace Sonny Gray. Hill, who turns 36 in March, split much of the 2015 season between the Nationals' Triple-A team and the Long Island Ducks of the independent Atlantic League, before getting picked up by Boston and enjoying a successful, albeit short, stint in the Red Sox's rotation, going 2-1 with a 1.55 ERA in four starts spanning 29 innings. The left-hander has 11 years of big-league experience under his belt, but he has not been a full-time starter since 2009. Still, Oakland believes he's capable of churning out quality starts in the rotation all year.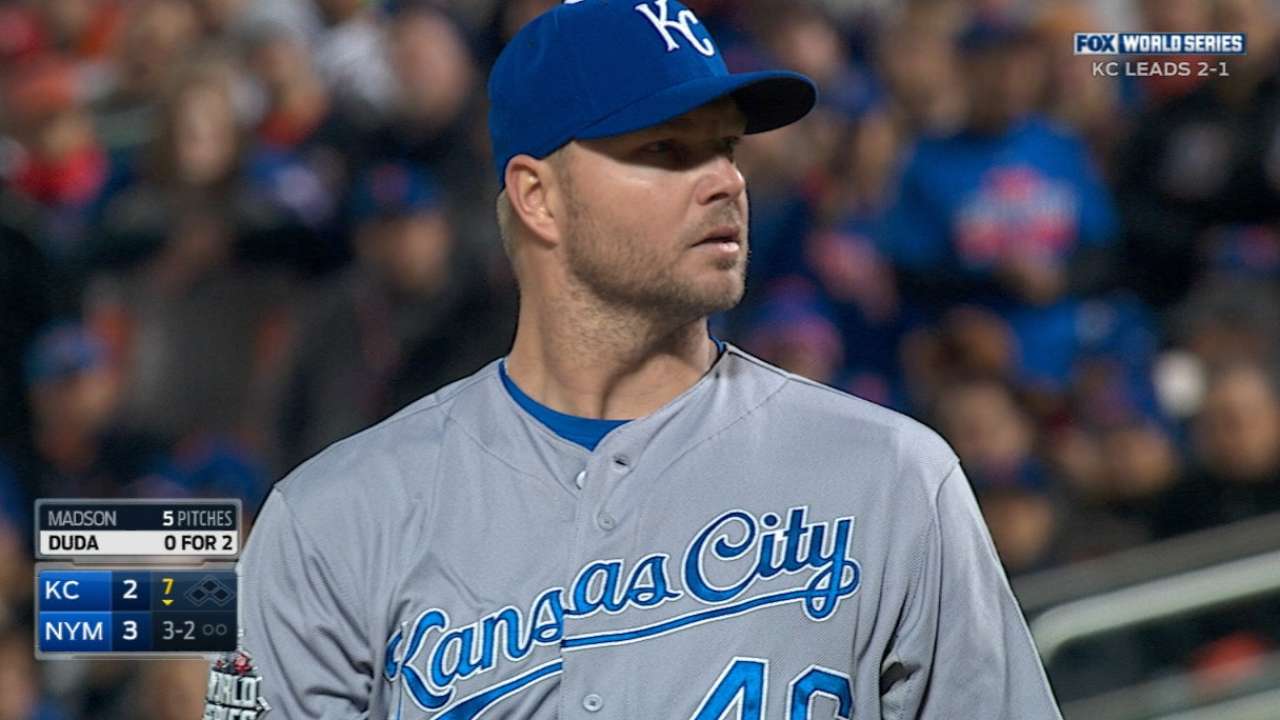 RHP Ryan Madson: The 35-year-old was out of the game for three consecutive seasons following Tommy John surgery in 2012, before resurrecting his career with the World Series champion Royals last season. His fastball velocity and super changeup returned with him, and Madson finished 1-2 with a 2.13 ERA and 58 strikeouts over 63 1/3 innings in 68 relief appearances at the back end of Kansas City's bullpen. Oakland struck quick on Madson when free agency opened, landing the right-hander on a three-year, $22 million deal.
LHP Marc Rzepczynski: The 30-year-old Rzepczynski, acquired with Yonder Alonso from the Padres in a trade that sent Drew Pomeranz to San Diego in December, gives the A's a second left-handed relief arm to go with Doolittle. Rzepczynski posted a combined 5.66 ERA in 72 appearances between the Indians and Padres in 2015, completing just 35 innings in that span in his role as a lefty specialist. He's expected to assume similar duties in Oakland's bullpen.
1B Yonder Alonso: The left-handed hitter is solid at the plate, but does not employ a power stroke befitting of his first-base position. That didn't stop the A's from trading for the 28-year-old, who is considered one of the best defensive first basemen in baseball. The A's, who struggled defensively last season, plan to play Alonso on a near everyday basis. He hasn't hit more than nine home runs in a season, but he's averaged a .340 on-base percentage over his six-year playing career, and he hit .282 in 103 games last season.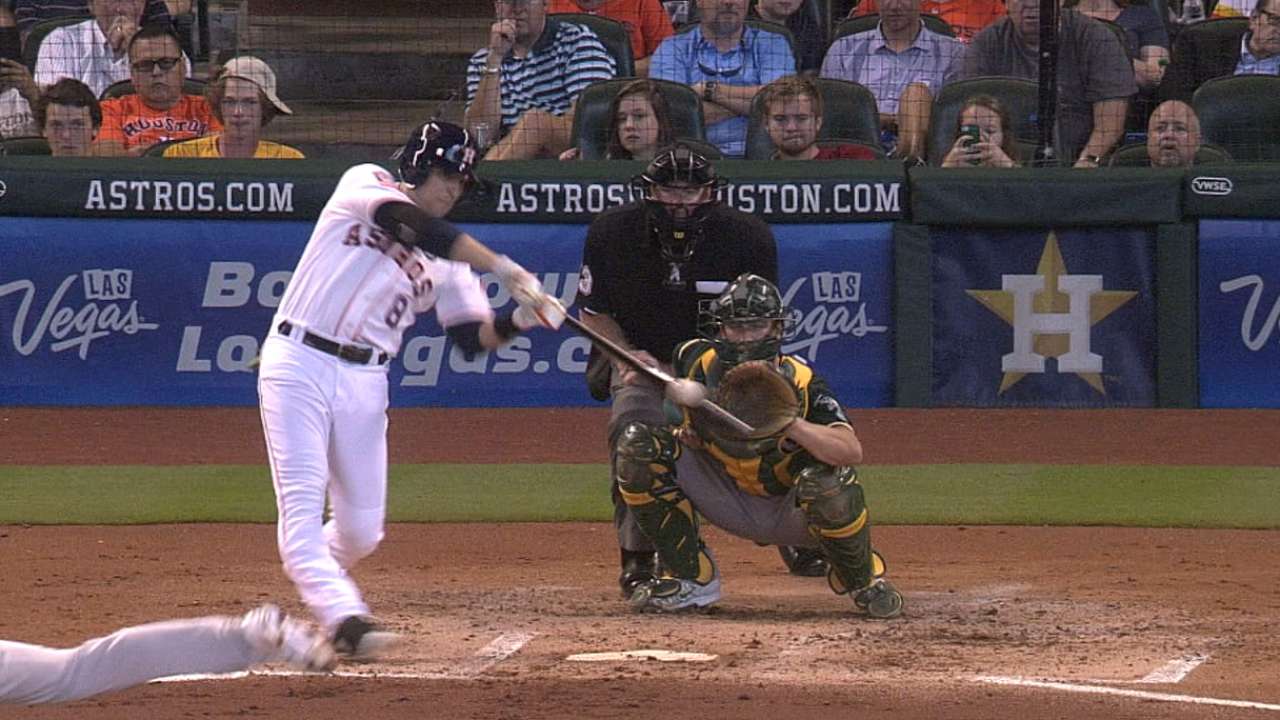 INF Jed Lowrie: Lowrie isn't so much of a new face, having already played for the A's in 2013-14. He spent 2015 with the Astros, before the A's reacquired his services in exchange for Minor League reliever Brendan McCurry in November. The well-traveled Lowrie can play multiple infield positions, but is expected to enter the season as Oakland's everyday second baseman. The switch-hitter, who will be 32 in April, hit .222 with a .712 OPS over 69 games for Houston last year.
OF Andrew Lambo: The 27-year-old outfielder was claimed off waivers from the Pirates in November, giving the A's an additional left-field option behind the oft-injured Coco Crisp. The left-handed-hitting Lambo flashed major power potential in the Minors, but he hasn't gotten an extended opportunity at the big-league level, hitting just .191 in 59 Major League games with Pittsburgh across three seasons. Lambo will be in competition with Sam Fuld and Jake Smolinski this spring to break camp as a backup outfielder.
Jane Lee is a reporter for MLB.com. This story was not subject to the approval of Major League Baseball or its clubs.