Simmons leads cast of fresh faces on Angels
GM Eppler added shortstop, several others this offseason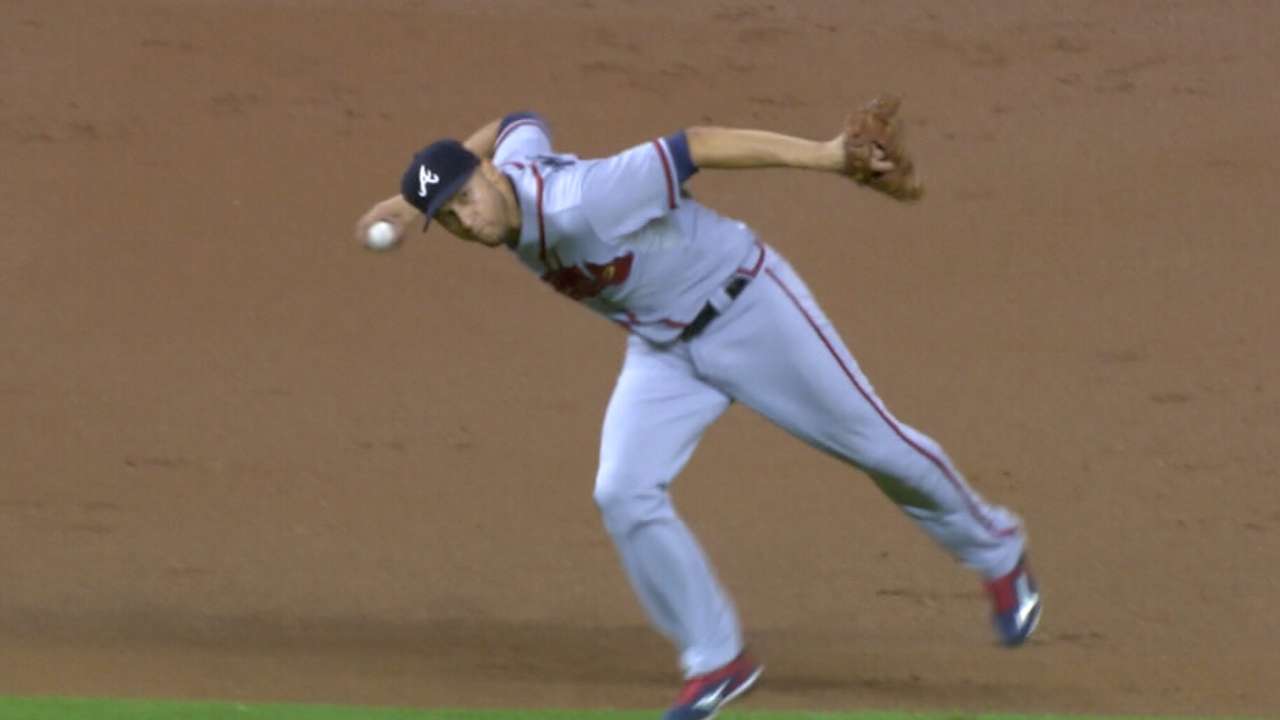 In his first offseason as general manager, Billy Eppler learned how to stretch a dollar. He entered the Angels' offseason with a variety of holes in the lineup, a payroll that was close to maxing out -- which in this case meant reaching the $189 million luxury-tax threshold -- and a farm system that wasn't going to be much help.
Eppler dealt a pair of top prospects early, jumping at the opportunity to fix shortstop long term, then he had to get creative. He needed to rely on the free-agent market, but mostly had to scrape the bottom of the barrel. He had to build depth, but needed to do it with minor trades, waiver-wire claims or Rule 5 pickups.
• Spring Training: Schedule | Tickets | Complete info
Since the start of their offseason, the Angels have attained 15 players from outside the organization and added them to their 40-man roster. Three came over via trade, two were selected in the Rule 5 Draft, four were plucked off waivers and six signed free-agent contracts totaling a little more than $10 million.
Below is a look at the new guys (except Al Alburquerque, Craig Gentry and Daniel Nava, who were covered in Part 1 of the Spring Training preview).
SS Andrelton Simmons: Simmons represents the Angels' biggest acquisition of the offseason, though he cost them their two best prospects, Sean Newcomb and Chris Ellis, and one of their clubhouse leaders, Erick Aybar. Simmons brings elite defense at a fair price: $53 million over the next five years. He's still just 26 years old, so the Angels are hopeful that he can also improve on his career .256/.304/.362 slash line.
3B Yunel Escobar: Escobar was acquired from the Nationals for reliever Trevor Gott and comes in as David Freese's replacement. The 33-year-old transitioned from shortstop to third base last season, and the metrics weren't favorable. But he also turned in one of his best offensive seasons, batting .314/.375/.415. Escobar will probably hit in the top of the lineup. He's athletic enough that the Angels probably won't have to sub him out late for defense.
C Geovany Soto: The Angels signed Soto to a one-year, $2.8 million contract to compete with Carlos Perez for the job as the starting catcher. And though the Angels would love it if the younger Perez took the next step and earned that distinction, Soto figures to get plenty of playing time nonetheless. The 11-year veteran is a career .246/.331/.434 hitter and has thrown out 27 percent of would-be base stealers, just slightly below the Major League average.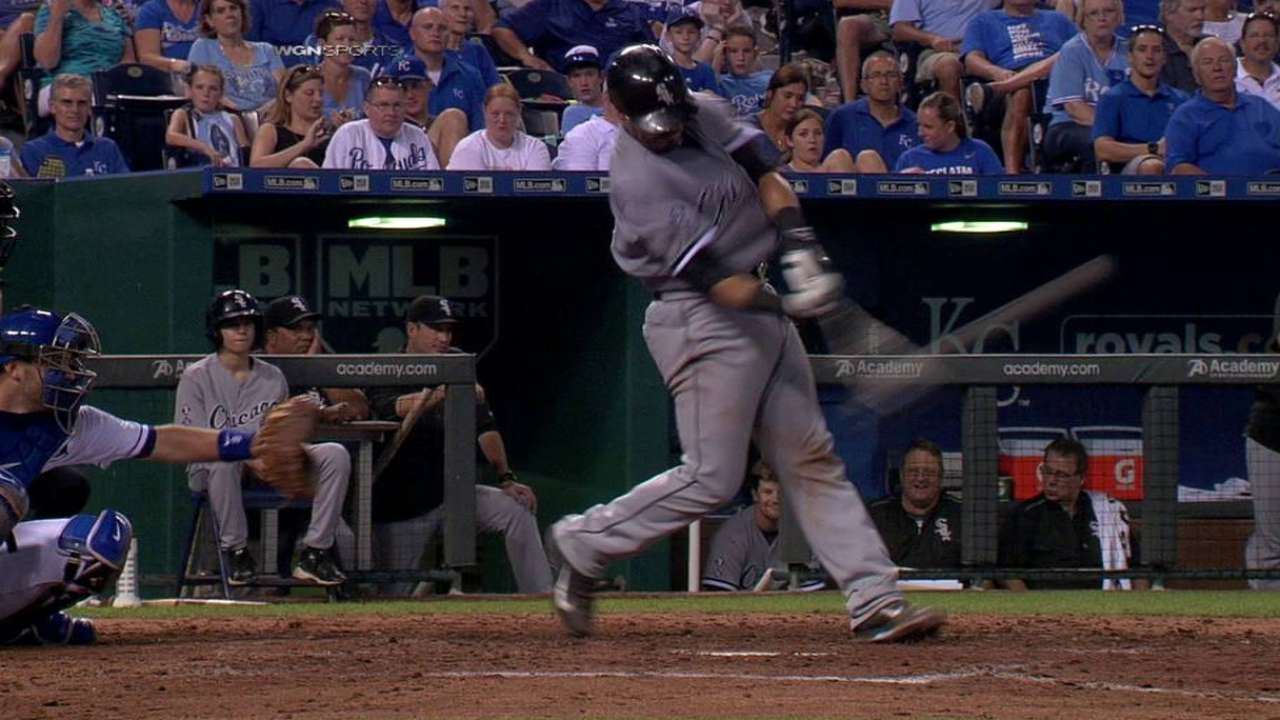 INF Cliff Pennington: Seeking a veteran utility infielder after watching Taylor Featherston take his lumps as a rookie, the Angels signed Pennington to a two-year, $3.75 million deal early in the offseason. A lifetime .245/.313/.344 hitter, Pennington provides solid defense at three infield positions and could get some at-bats as a starting second baseman. But the 31-year-old batted just .210/.298/.281 last season.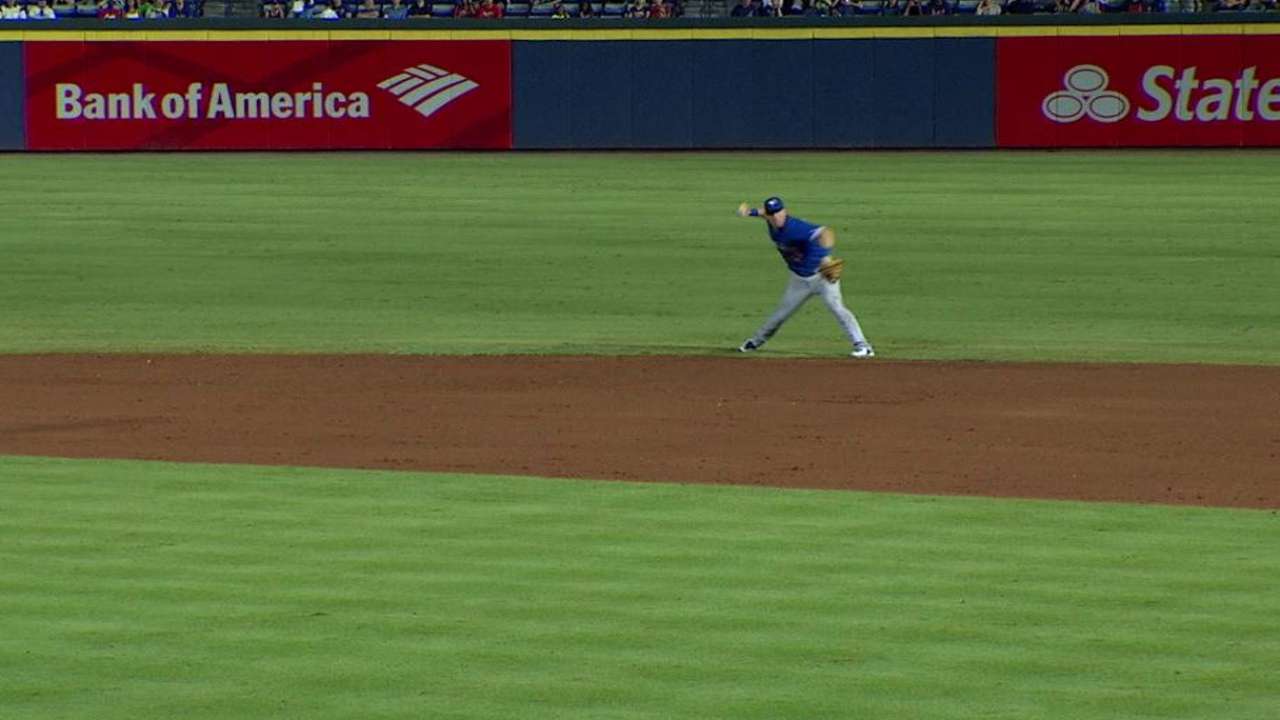 1B Ji-Man Choi: Choi was taken in the Rule 5 Draft and will compete for a spot off the bench in Spring Training. The 24-year-old South Korea product has batted an impressive .302/.404/.481 in his Minor League career, but he was limited to just 23 games last year because of a broken fibula bone in his right leg. Choi, a switch-hitter, is a solid defender at first base who can also play some left field.
CF Rafael Ortega: Once one of the Rockies' most promising prospects, Ortega struggled through injuries, bounced to two other organizations and then signed a Major League contract with the Angels in December. He's a 24-year-old left-handed hitter with good speed, solid defense and options remaining. Ortega batted .286/.367/.378 in 131 games for the Cardinals' Triple-A affiliate last year and gives the Angels some much-needed outfield depth.
RHP Deolis Guerra: Guerra, another Rule 5 pick, will compete with an assortment of relievers for several open bullpen spots in Spring Training. The 26-year-old right-hander gave up 12 runs in 16 2/3 innings with the Pirates last year and spent the rest of the season excelling in Triple-A, with a 1.23 ERA, a 0.79 WHIP and a 4.63 strikeout-to-walk ratio in 25 appearances.
LHPs Christian Friedrich and Rob Rasmussen: Both were claimed off waivers and will compete for a spot, though only one, Rasmussen, has options remaining. Friedrich has a 5.81 ERA, a 1.60 WHIP and a 2.25 strikeout-to-walk ratio in 167 1/3 innings in the Majors from 2012-15. But a lot of those numbers have come in the hitter-friendly environment of Coors Field, and Friedrich has held left-handed hitters to only a .678 OPS. Rasmussen has registered only 26 2/3 Major League innings, and he posted a 2.30 ERA in Triple-A last season.
2B Rey Navarro: Navarro enters as utility-infield depth, but he could also challenge Johnny Giavotella for the everyday job at second base in Spring Training. The 26-year-old switch-hitter batted .261/.310/.372 in 89 games for the Orioles' Triple-A affiliate last year and was plucked off waivers in late December.
3B/1B Jefry Marte: Acquired from the Tigers for infield prospect Kody Eaves, Marte played in 33 Major League games last season and will serve as corner-infield depth in Triple-A, along with prospects Kyle Kubitza and Kaleb Cowart. Marte is a 24-year-old right-handed hitter with a .259/.325/.387 slash line in the Minor Leagues.
Alden Gonzalez is a reporter for MLB.com. Follow him on Twitter @Alden_Gonzalez and Facebook , and listen to his podcast. This story was not subject to the approval of Major League Baseball or its clubs.