MLB.com Columnist
Mike Bauman
Which division winner is most likely to repeat?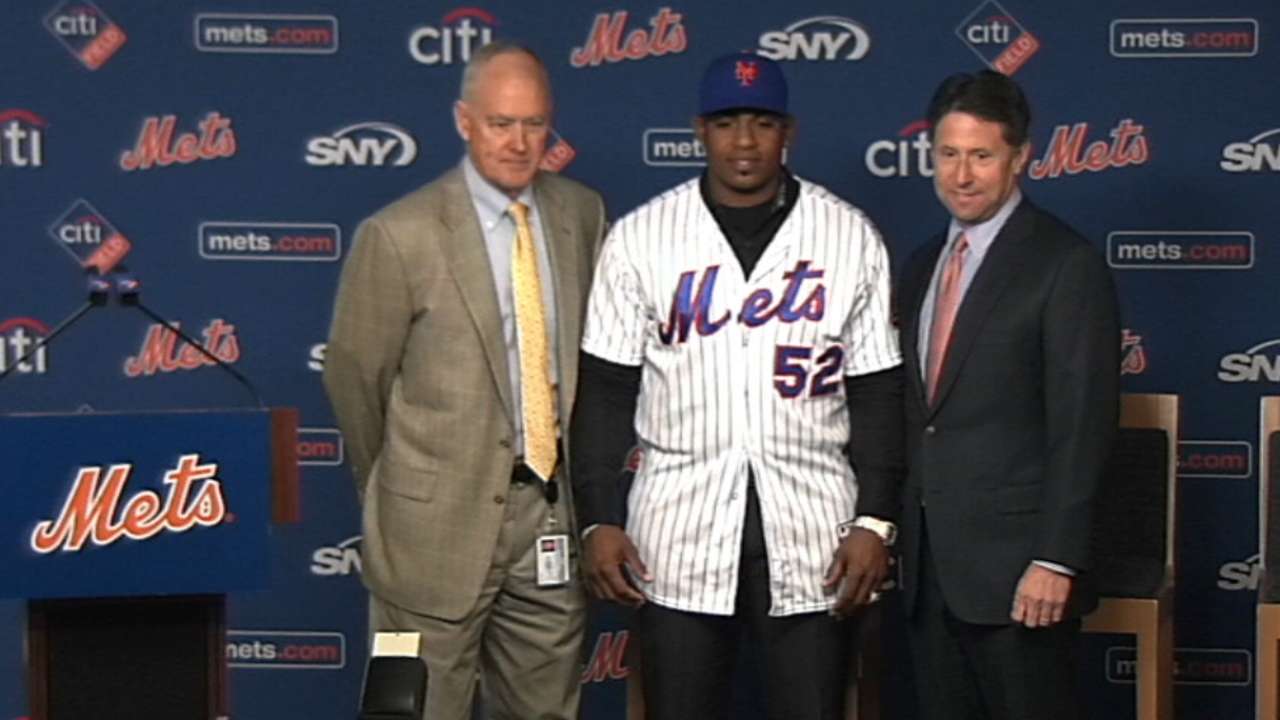 In 2015, there were only two Major League teams that repeated as division winners. Don't count on a 6-for-6 performance by the current division champs in 2016, either.
We're completely out of the era in which the Atlanta Braves could win a record 14 division titles in a row, or the Yankees could dominate the American League East in the regular season for nearly a decade. This was a relatively recent era, but it has departed.
The competition is deeper than ever. Based on offseason moves made by the defending division champions and their competitors, here is a ranking of how likely the 2015 division winners are to repeat.
1. Mets, National League East
You can't argue with the quality of the pitching, which already has carried the Mets to the 2015 NL pennant. And retaining Yoenis Cespedes should give them more lineup pop and depth.
What you can argue about is how much of a threat the Nationals will be. Underachievers last season, the Nats, still very talented, should be more competitive, particularly with new manager Dusty Baker, an astute handler of diverse personalities.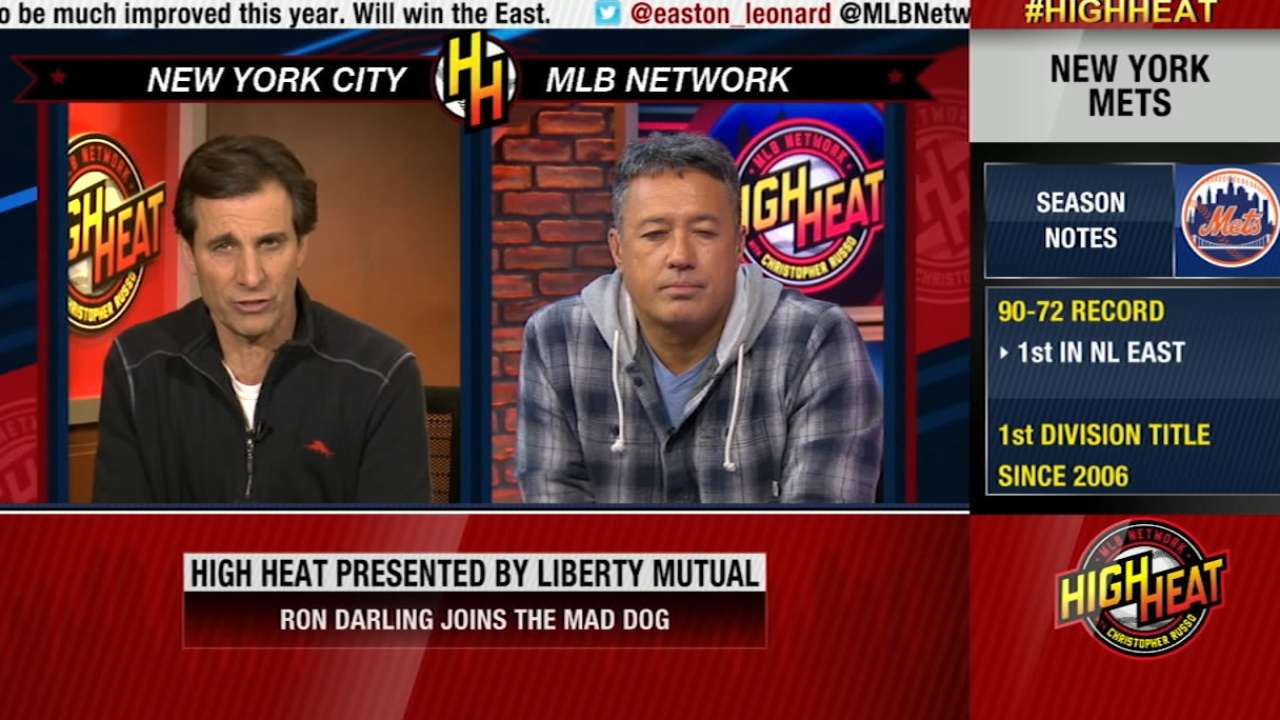 2. Royals, AL Central
The Royals lost Johnny Cueto and Ben Zobrist in free agency, but they kept Alex Gordon. This is still a team with a dominant bullpen and an impressive defense; the cornerstones of its 2015 World Series championship.
The problem for Kansas City is the quality -- and quantity -- of the opposition. This division could be a five-way race. The Twins were a surprise second-place club last season, and they have more young talent on the way. The Tigers, after winning four division titles in a row, fell off last season. But they have rebounded with the acquisition of front-line starter Jordan Zimmermann, outfielder Justin Upton and veteran closer Francisco Rodriguez. They're back.
The White Sox needed upgrades at third base and second base, and they got them with Todd Frazier and Brett Lawrie. The Indians have the kind of pitching that wins, and the emergence of shortstop Francisco Lindor as an impact player makes their outlook even better. The Royals should not be underestimated again, but competitive balance, from top to bottom, makes this baseball's toughest neighborhood.
3. Cardinals, NL Central
Yes, yes, I know, the Cubs. Chicago has loaded up, and it took multifaceted outfielder Jason Heyward away from St. Louis in free agency. But the Cardinals, 100-game winners in 2015, are not exactly operating with a bare cupboard.
The Cards still have a very sturdy pitching staff, even with John Lackey going to the Cubs and Lance Lynn undergoing right elbow reconstruction surgery. Adam Wainwright is back from a left Achilles injury, the lineup is more than solid and there is substantial young talent throughout the roster that can reasonably be expected to improve.
The Cubs won 97 games and had a terrific offseason. There is routinely not enough attention paid to the Pirates, who won 98 games last season, and still have substantial young talent in the pipeline. A fourth straight division title will be a difficult task for the Cardinals, but selling them short has typically been a losing strategy.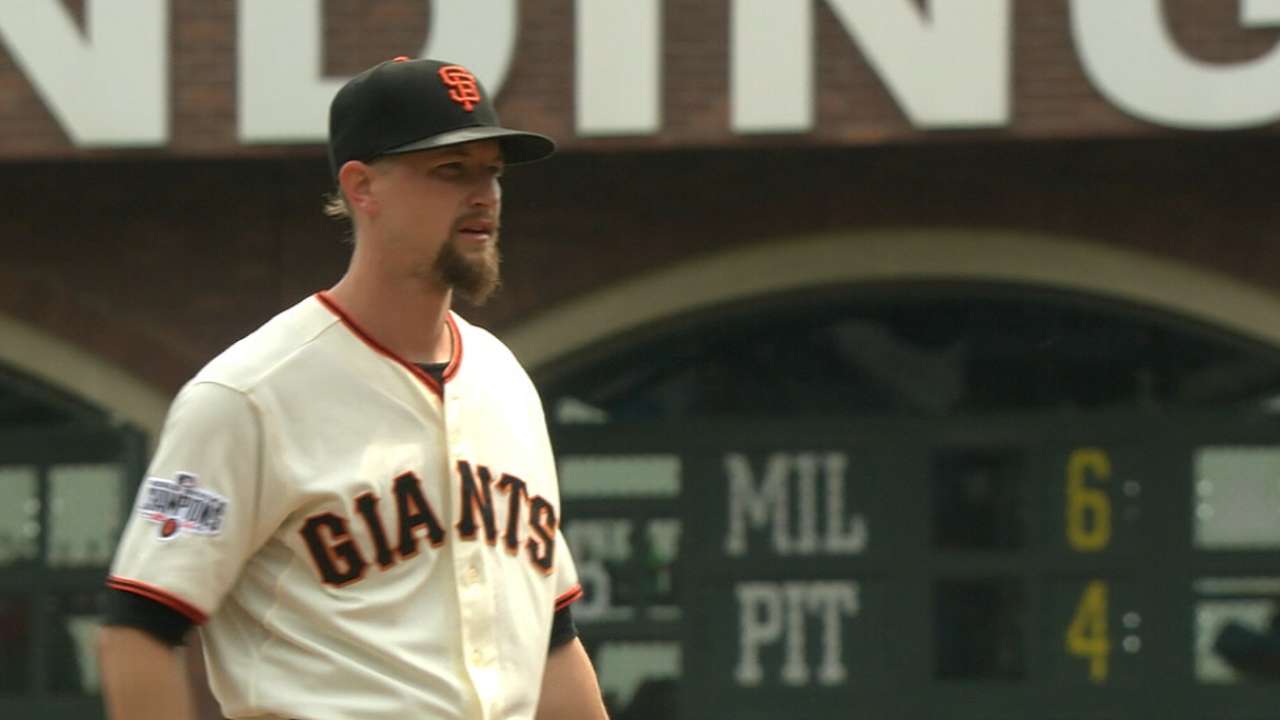 4. Blue Jays, AL East
David Price won't be available to help Toronto down the stretch, because he's now an employee of the Red Sox. That hurts. But maybe Marcus Stroman is really ready to assume the mantle of No. 1 starter. And that imposing offense, with 2015 AL Most Valuable Player Award winner Josh Donaldson leading the way, should remain a force.
But this is one of those divisions in which you can make a case for every club. The Red Sox obviously made the biggest splashes of the offseason, landing Price and closer Craig Kimbrel. How rapidly can Boston's young outfielders improve, and how much more can it get from Pablo Sandoval and Hanley Ramirez?
The Yankees improved an already impressive bullpen by landing closer Aroldis Chapman. The Rays have the kind of pitching around which success can be built. The Orioles did the necessary thing by retaining slugging first baseman Chris Davis.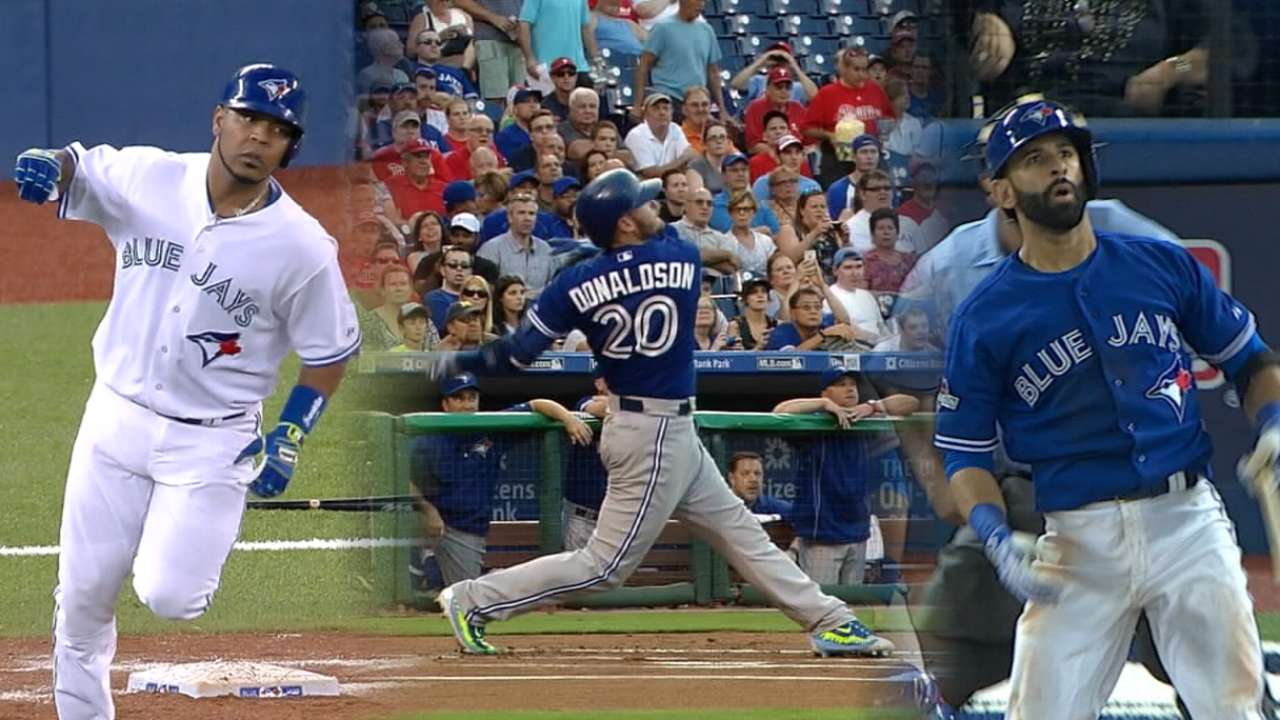 5. Rangers, AL West
The Rangers won the division last season with Yu Darvish not pitching at all and Derek Holland pitching very little. With Darvish returning from Tommy John surgery and with Cole Hamels on board for a full season, the outlook becomes brighter still.
But the rest of the division is not that far off the pace. The Astros made a huge move last season, and it didn't look like a fluke. The Angels could be better, the Mariners could be substantially better and the A's aren't going to lose 90-plus games two seasons in a row.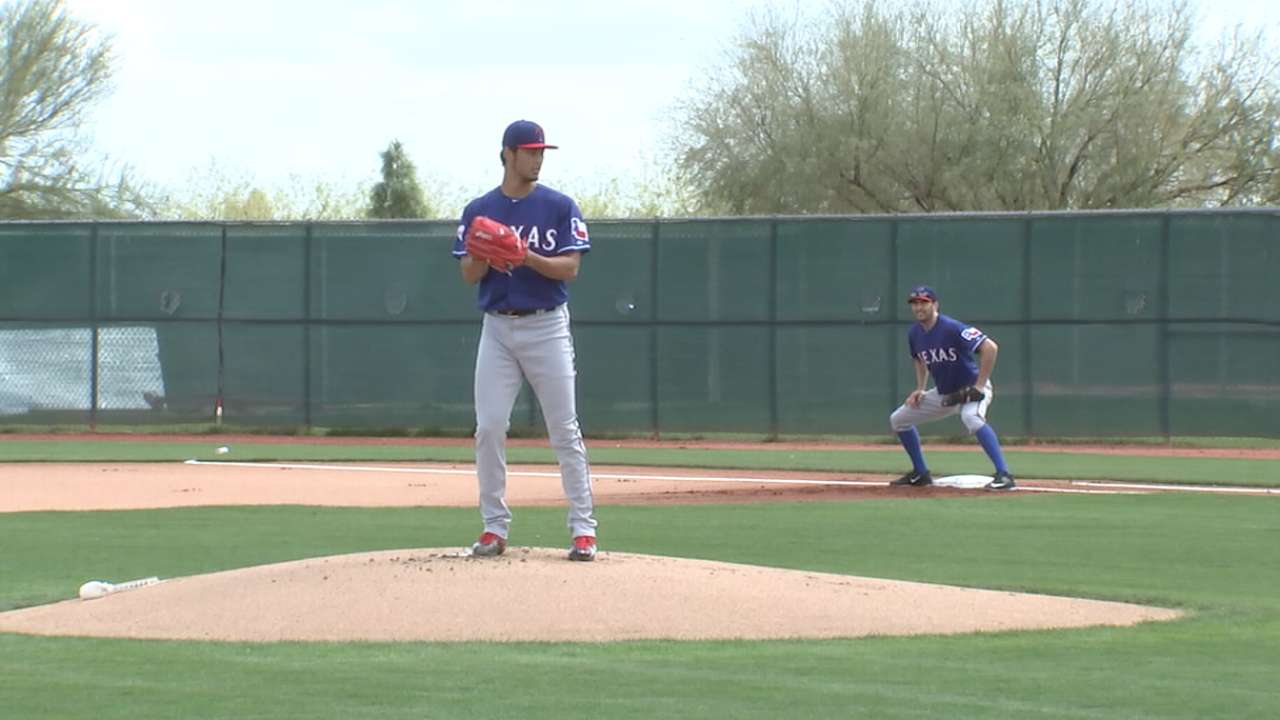 6. Dodgers, NL West
Los Angeles lost Zack Greinke, who is coming off a stellar season. Kenta Maeda was added to the Dodgers' rotation along with Scott Kazmir. This is obviously still a team with star quality, but the opposition had a big offseason.
The D-backs had a breakthrough winter, paying top dollar for Greinke, then trading for Shelby Miller. Arizona's rotation has transformed, and so has its chances in this division. The Giants, who won World Series championships in the past three even-numbered years, added Cueto and Jeff Samardzija to a rotation already led by Madison Bumgarner. Outfielder Denard Span was also a useful addition for San Francisco.
And maybe the Padres could have the season in 2016 that they thought they were supposed to have in '15. One way or another, the Dodgers, who have won three straight division titles, will have a very challenging road to a fourth.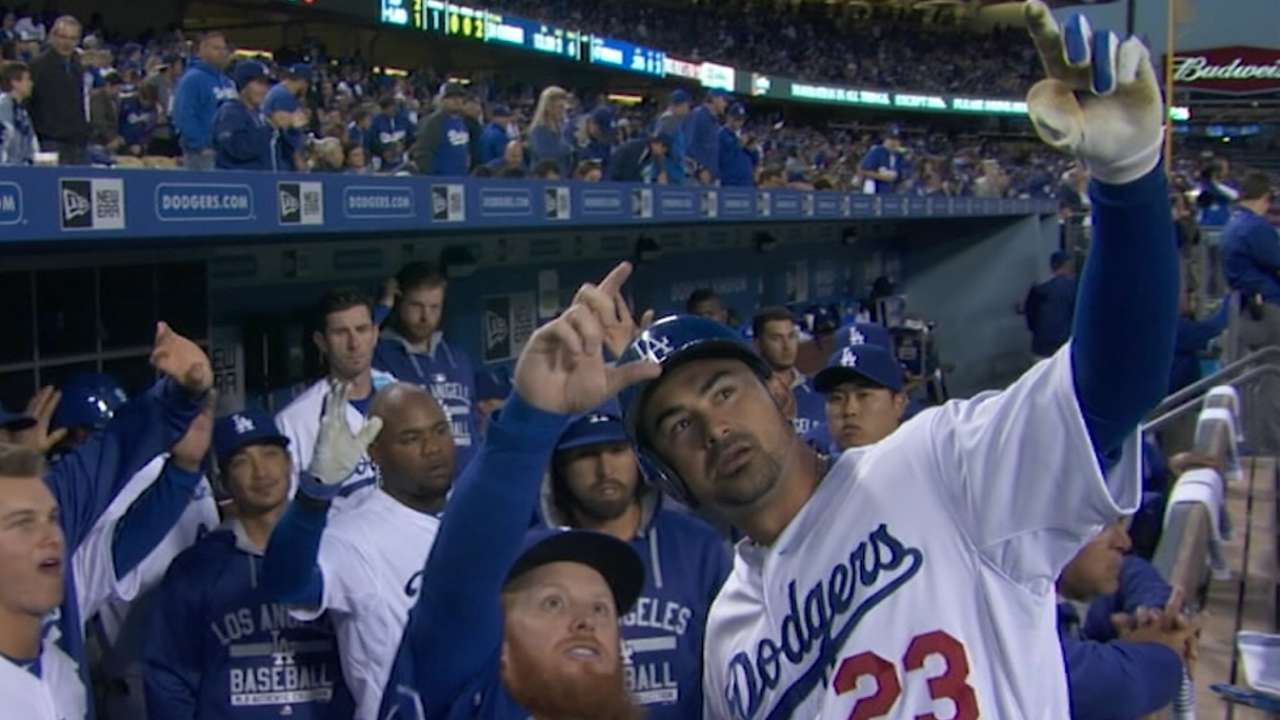 Mike Bauman is a national columnist for MLB.com. This story was not subject to the approval of Major League Baseball or its clubs.