MLB.com Columnist
Richard Justice
J.D. Martinez, Tigers proving perfect fit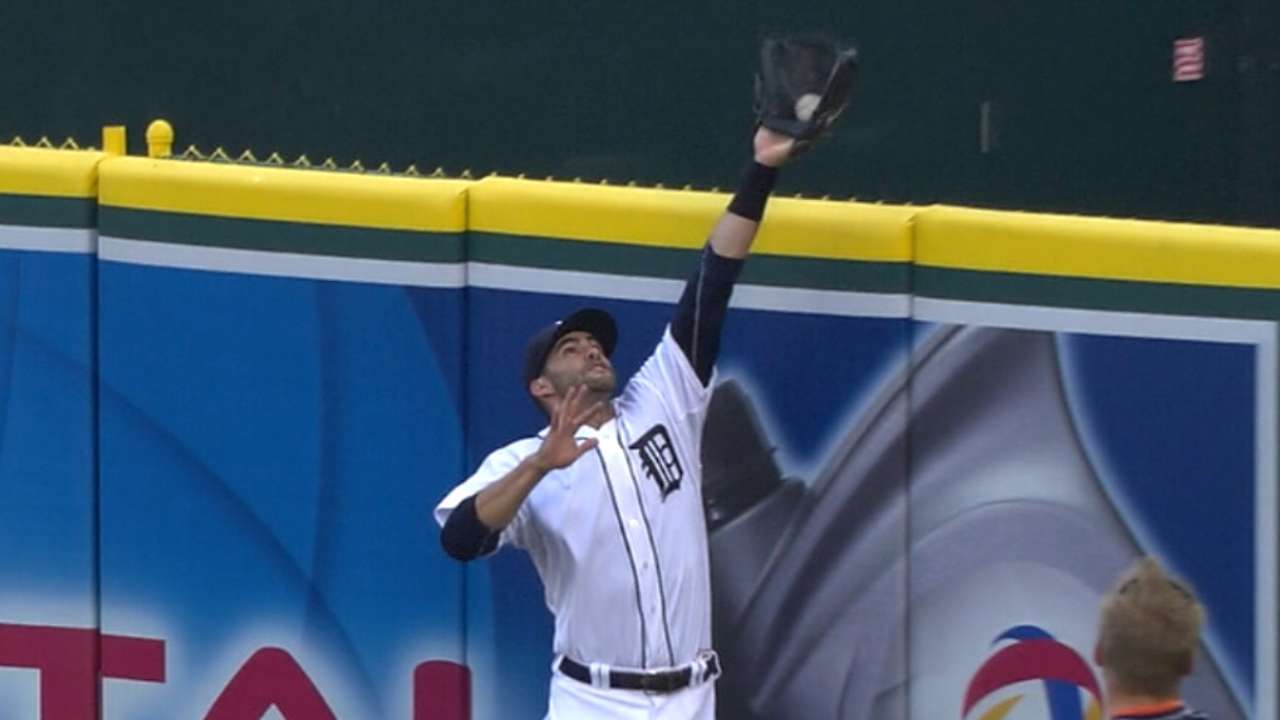 J.D. Martinez surely had trouble envisioning a week like this one two springs ago, when the Houston Astros released him. That kind of thing can rattle a guy's confidence.
Drafted by the Astros in 2009, Martinez had flown through their system to make his big league debut two years later, midway through the 2011 season. In parts of three seasons with Houston, he'd struggled some and also shown flashes of being a special player.
When the Astros took a hard look at their roster in 2014, they simply decided they had so many good young players on the way that they had to clear a path for them. Martinez had been used sparingly during the exhibition games, and so it was difficult to know he'd just completed a significant overhaul of his swing mechanics.
When Martinez was released, Tigers coach Dave Clark, who'd been with the Astros, urged Detroit to sign him. Al Avila, now the Tigers' general manager, did just that.
A few days later, Tigers manager Brad Ausmus was sitting in his spring office when a guy stuck his head in the door.
"J.D. Martinez is putting on a show in batting practice," the guy said.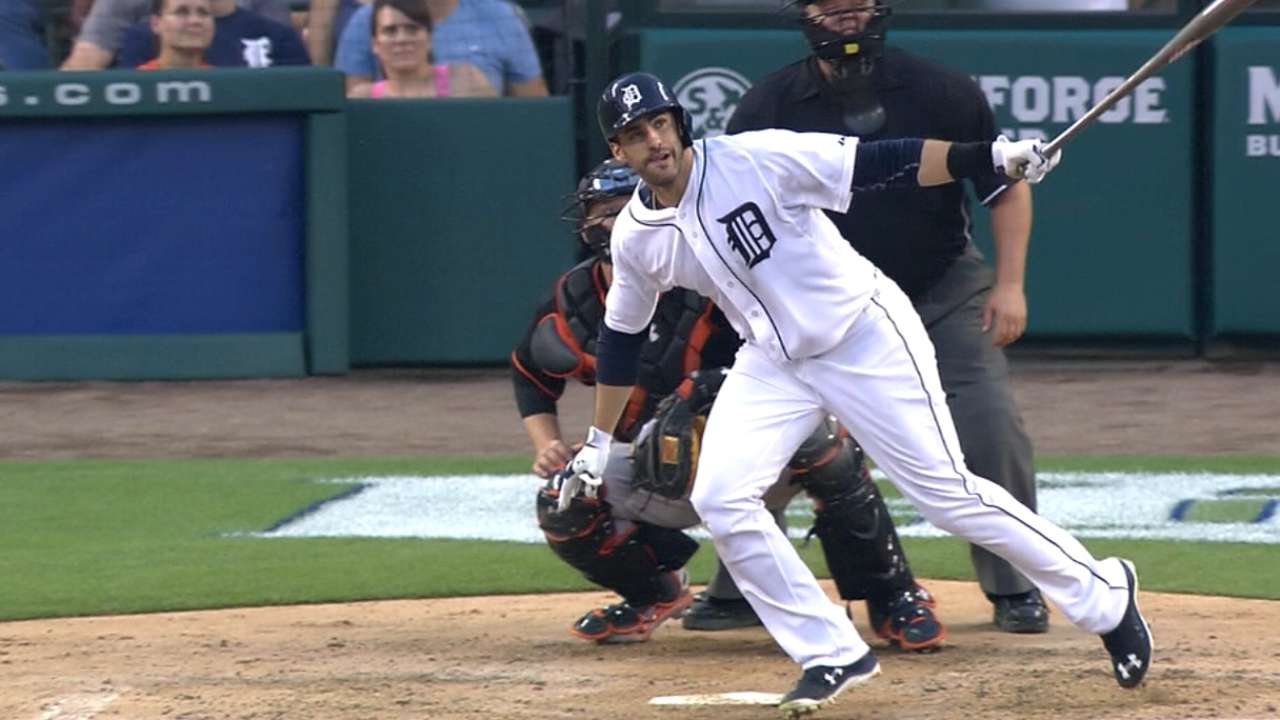 Pretty soon, everyone in the Tigers' organization took note of those batting practices. Two years later, Martinez, 28, has given the Tigers 61 home runs, 63 doubles and an .893 OPS. He was a member of the American League All-Star team in 2015.
If that All-Star selection didn't signify Martinez's arrival into baseball's elite, this week's announcement that the Tigers had signed him to a two-year, $18.5 million contract certainly did.
Martinez is a reminder that talent is important, but so are smarts, work habits and confidence. And in his case, a second chance. When the Astros let Martinez go, he clung to a relentless inner belief that things still might work out the way he had dreamed. Looking back on it, rather than being bitter, he was thankful.
"I'll never say a bad word about the Astros," Martinez said. "They could have buried me in their system behind their kids."
Instead, they gave Martinez a chance to prove himself elsewhere. And prove himself he has. His is a feel-good story, a reminder that young players don't come with guarantees or timetables.
When Martinez traces the beginning of this turnaround, he starts with a stay on the disabled list in 2013.
"I was bored at the time," he said during an interview last season. "Really, I had nothing to do."
At the time, Martinez was frustrated.
"I'd hit a point where I had to make an adjustment," he said. "If not, I'm not going to be here much longer."
So Martinez went into the video room at Minute Maid Park and started watching video of other hitters, beginning with Astros catcher Jason Castro.
"[Castro] was having an unbelievable season," Martinez said. "We were kind of like the same hitter coming up. We both had success in the Minors, and then got to the big leagues and struggled."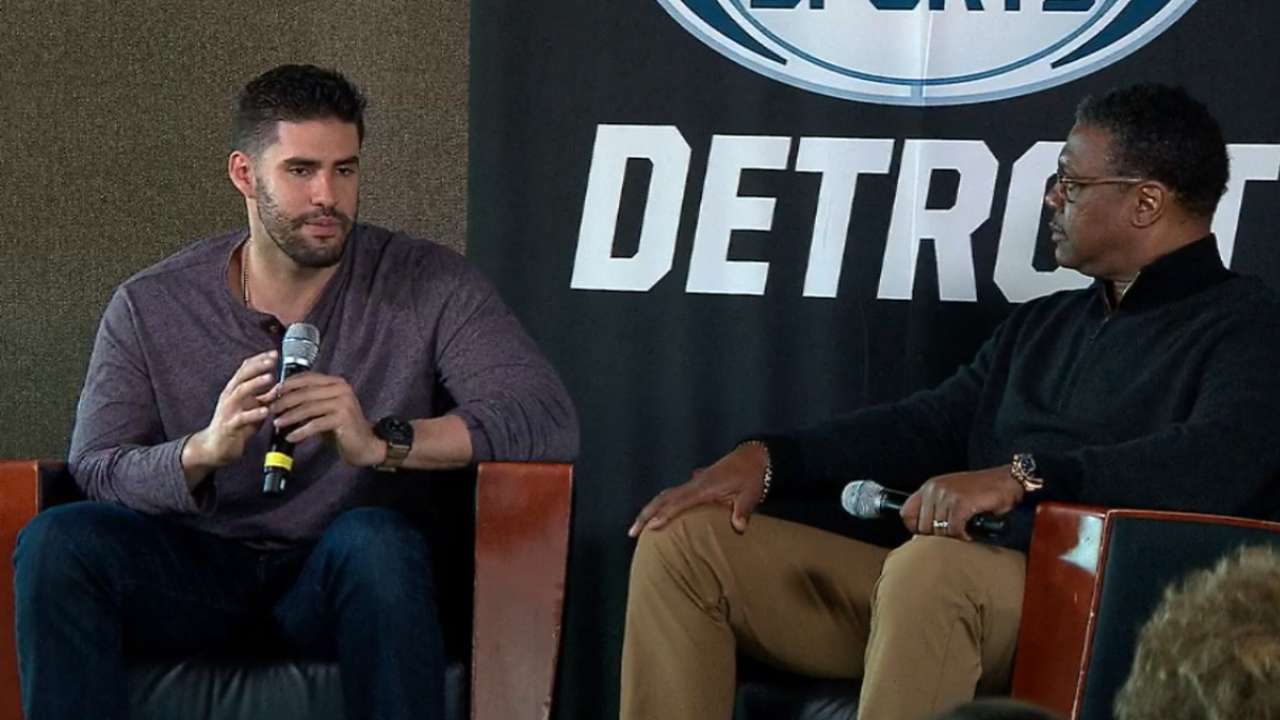 When Martinez looked closely, he saw that Castro's swing in 2013 was significantly changed from earlier in his career.
"It looked so different," Martinez said. "But I didn't think too much of it. I left the video room thinking, 'OK, that's just him.'"
A couple of days later, Martinez watched highlights of Brewers outfielder Ryan Braun. Suddenly, something clicked.
"When I looked at Braun, I saw he was doing some of the same things Jason was doing," Martinez said.
He studied Albert Pujols, Miguel Cabrera and others. He would slow the video and count how long their bats were in the hitting zone.
"I see all these same commonalities in all these hitters," Martinez said. "When I looked at the side angle and counted how many clicks their bats were in the zone, that was my 'Ah ha' moment.
"My bat was two or three clicks in the zone. Jason was four to five. Braun and Miggy were seven to eight. I was like, 'Whoa, this makes so much sense.' They don't have to be as perfect. They can get fooled and still have a chance to hit the ball hard somewhere."
When the season ended, Martinez began the process of changing everything he thought he knew about hitting.
"I had to lower my hands, I had to work my hips a different way," he said. "I also had to stride to get the power. I'd always been a standstill hitter and had to generate power from my upper body. Basically, I had to change everything I was doing. It was really difficult. I thought it might be my last shot, so I put everything into it."
When Martinez was summoned to the big leagues in late April, he took advantage of every opportunity.
"He slowly forced me to play him," Ausmus said. "I don't know if he was even sure of himself at the get-go, because he hadn't had success at this level. I would say by August he was starting to believe, 'Hey, I can do this.'"
Martinez's breakthrough 2014 season produced 23 home runs and a .315 batting average in 123 games. He was even better in '15 -- 38 home runs and 102 RBIs in 158 games. And this week, Martinez got some financial security.
"It's tough to teach power like that," Ausmus said. "That power is something you don't find very often."
Richard Justice is a columnist for MLB.com. Read his blog, Justice4U. This story was not subject to the approval of Major League Baseball or its clubs.