KC wants starters to go far despite great 'pen
After two long seasons, Royals want to prevent long-term wear and tear on relievers' arms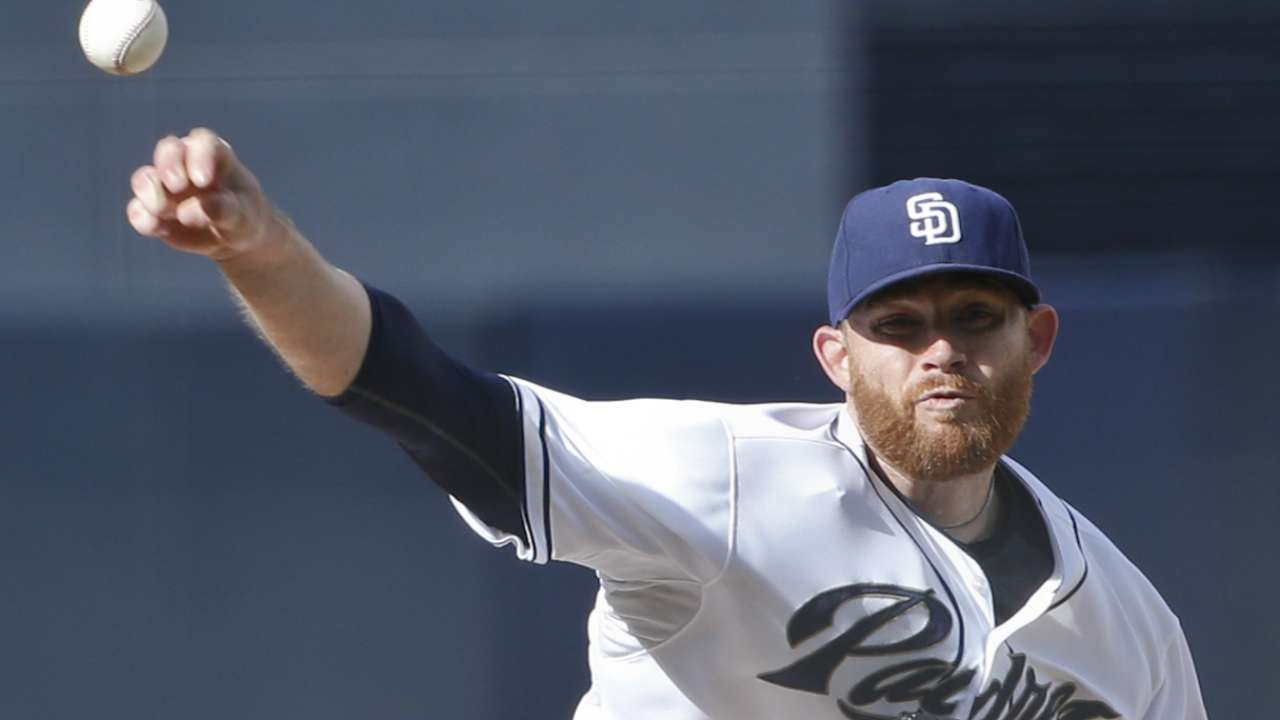 KANSAS CITY -- Within days of the Royals winning the World Series over the Mets last November, general manager Dayton Moore already was looking toward the 2016 season.
His primary focus of improvement, he said, would be to get more innings out of his starters.
"It's just something we have to do," Moore said. "Our starters did not go deep enough into games, and that put a burden on our bullpen."
True, the Royals, who had the best record in the American League, accomplished success somewhat unconventionally. Their starters were last in the league in innings with 912 2/3, were tied with the Rangers for last in WHIP (1.37) and were 12th in ERA at 4.34.
That is why the Royals went after right-hander Ian Kennedy, who can be a workhorse, as well as right-hander Dillon Gee, who threw 199 innings in 2013. Gee was signed to a Minor League deal with a Spring Training invite.
But as much as Moore is concerned about his starters, manager Ned Yost didn't seem to be all that worried at the team's recent FanFest.
"It can't be that big of a problem," Yost noted. "… We won the World Series."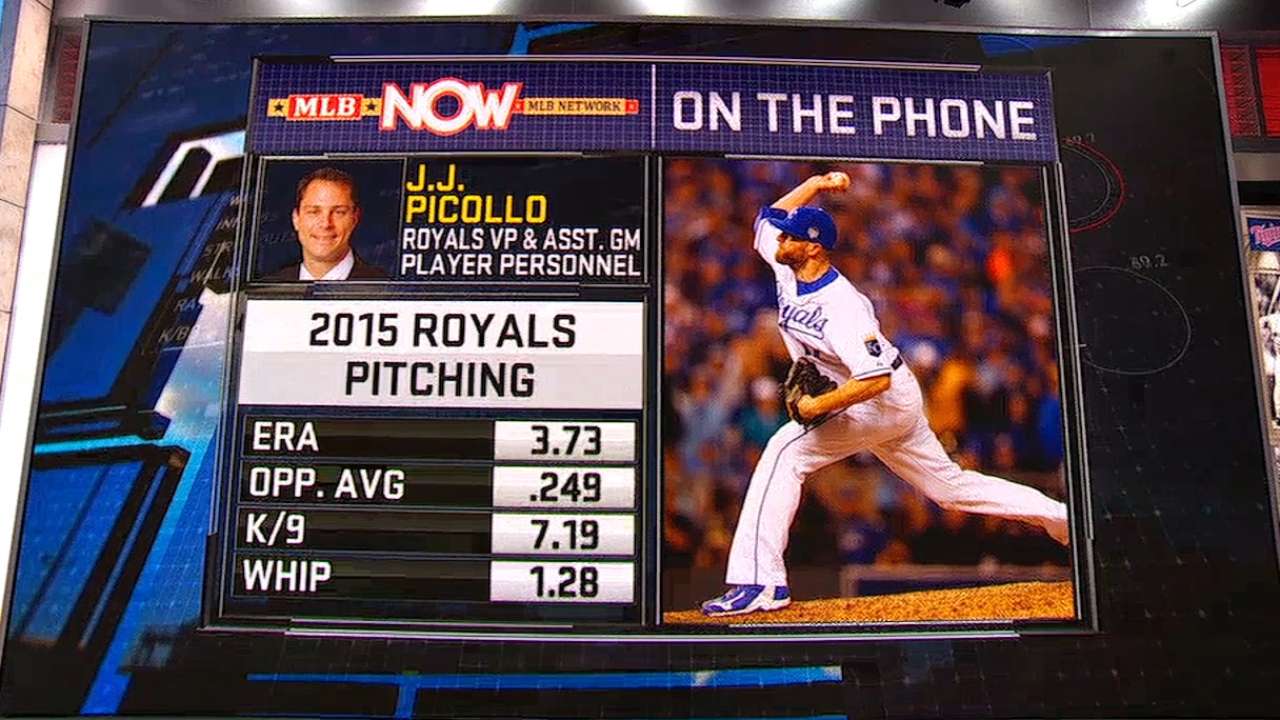 Yost and pitching coach Dave Eiland, in fact, often pull their starters early by design.
"Sure, you always want your starters to go long," Eiland said. "But you don't leave a starter in the game in the seventh inning when you have the type of arms we have in the bullpen."
Ah, yes, the bullpen, which is arguably the best in baseball. The Royals' shutdown 'pen posted a league-best 2.72 ERA in 2015 with the second best WHIP at 1.13.
• Ringolsby: Royals exemplify evolved bullpen usage
Still, both Yost and Eiland concede that they overworked the bullpen last season (a league-high 539 1/3 innings) and are concerned about long-term wear and tear. Moore, too, wonders about the effect of two long seasons on his team's arms.
"Our bullpen should still be very efficient," Moore said. "But one thing we have to manage is the workload this spring because we've played an extra month the last two seasons. We've taken it all the way deep into October and then November.
"That's why it was important for us to get a guy like Ian Kennedy, who can give us innings right out of the gate. We feel he can come out of the chute really strong with our starters, and that doesn't put Ned and Dave and the staff in a tough spot. We're counting on Ian and others.
"We need a deeper and more consistent rotation. We feel on paper we have that."
Jeffrey Flanagan is a reporter for MLB.com. Follow him on Twitter at @FlannyMLB. This story was not subject to the approval of Major League Baseball or its clubs.