Inbox: How will Twins' rotation shape up?
Beat reporter Rhett Bollinger fields fans' questions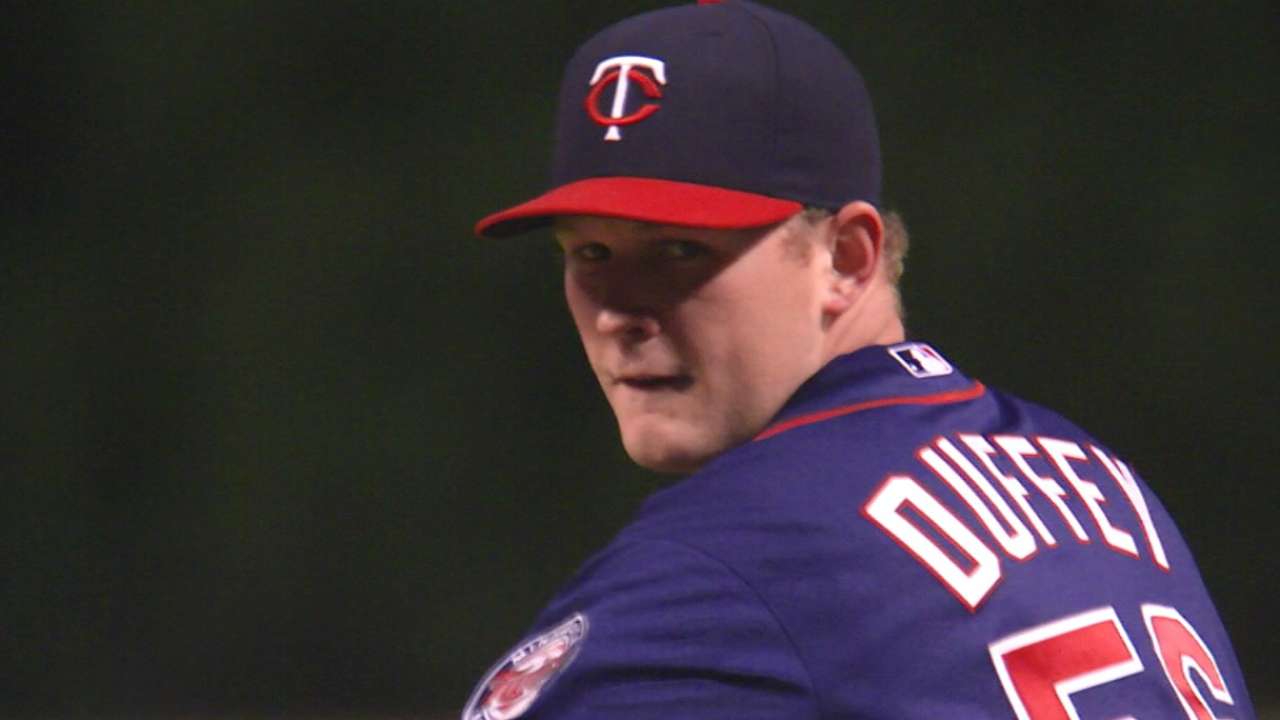 MINNEAPOLIS -- Spring Training is almost here, as Twins pitchers and catchers report on Feb. 21 with the first workout set for Feb. 22.
Plenty will be decided during spring, including the Opening Day rotation, which brings us to this week's Twins Inbox:
How do you see the rotation shaping up this spring? Do youngsters such as Tyler Duffey, Trevor May or Jose Berrios have a chance?
-- Matt S., Fargo, N.D.
Barring injury, right-handers Kyle Gibson, Ervin Santana and Phil Hughes are essentially locks to make the rotation, leaving open two spots for Ricky Nolasco, Tommy Milone, Duffey, May and Berrios. Milone was solid for the Twins last year, posting a 3.92 ERA in 24 outings, and his stuff doesn't exactly translate to a bullpen role as a soft-tossing lefty. So Milone will certainly be given every chance to make the rotation.
• Submit a question to the Twins Inbox
Nolasco is the biggest wild card, as his struggles over the past two years have been well-documented. But he's also owed $24 million over the next two seasons, and the Twins aren't likely to cut bait. There's a chance Nolasco will start the year in the bullpen, but that's a lot to be paying for a long reliever.
Duffey has the best chance to make the rotation among the three youngsters, as he was impressive down the stretch for the Twins last year with a 3.10 ERA in 10 starts. May is a strong candidate to be in the bullpen instead of the rotation, while Berrios is likely to start at Triple-A Rochester.
The Twins said all offseason they were looking to sign a lefty reliever, but they haven't. Who are some lefty options in the bullpen?
-- Pat B., Red Wing, Minn.
The Twins have signed a few lefty relievers to Minor League deals, including Fernando Abad, Buddy Boshers and Dan Runzler. Abad is the most likely of that group to make the team, as he posted a 2.74 ERA with 96 strikeouts in 105 innings over the past two seasons.
Internally, the Twins have lefties Ryan O'Rourke, Logan Darnell and Aaron Thompson, while hard-throwing prospect Mason Melotakis was added to the 40-man roster this offseason. The Twins also picked up lefty Mike Strong on waivers. Another name to keep an eye on is lefty Taylor Rogers, who has been a starter in the Minors but is expected to get a look in relief this spring.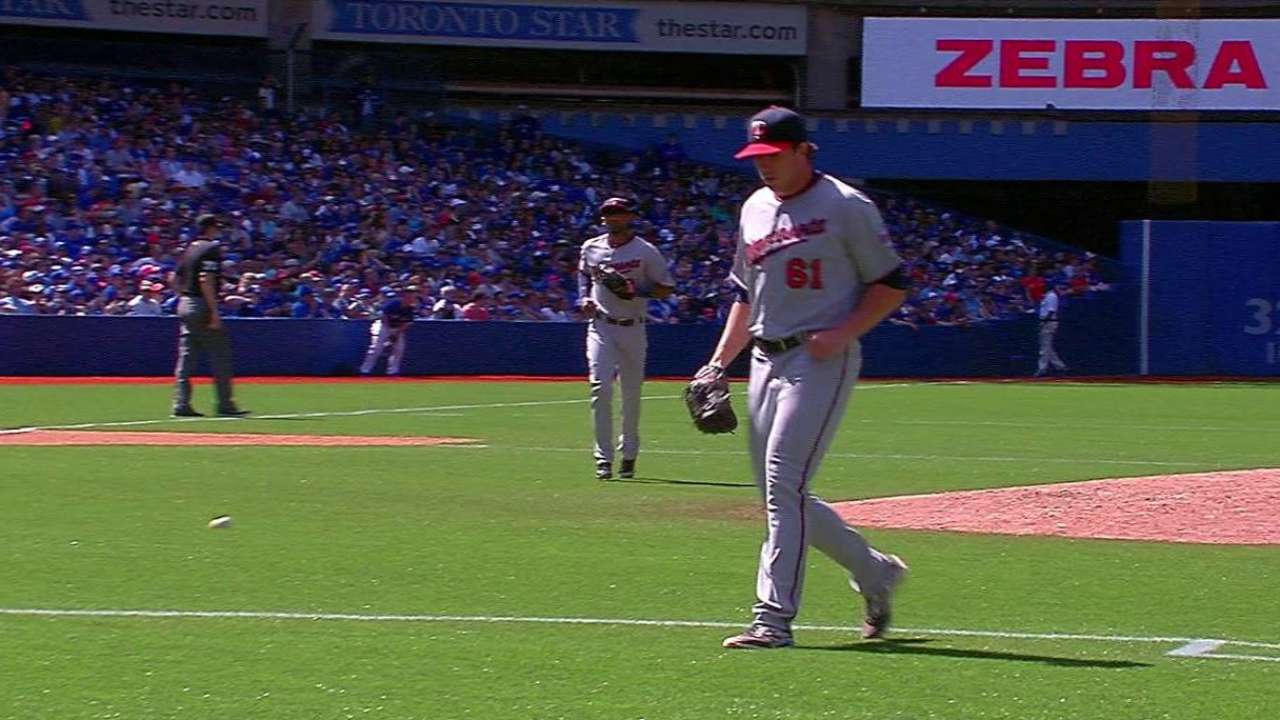 After seeing the tremendous positive effect veteran Torii Hunter had on the young players last year, teaching them how to win and how to be Major Leaguers, why is there any hesitation about bringing in a similar type of veteran to take on the same role this year to keep the progression going that was started last year?
-- Doug F., Faribault, Minn.
While the Twins will miss Hunter's leadership, they feel like they can fill that void internally and that Hunter's main messages already have been passed on to youngsters. And it's not like Hunter has gone away -- he still texts regularly with several players, including Byron Buxton, and he'll be a special instructor in Spring Training. But of the current roster, Brian Dozier is the most likely to step up and be the club's vocal leader this season.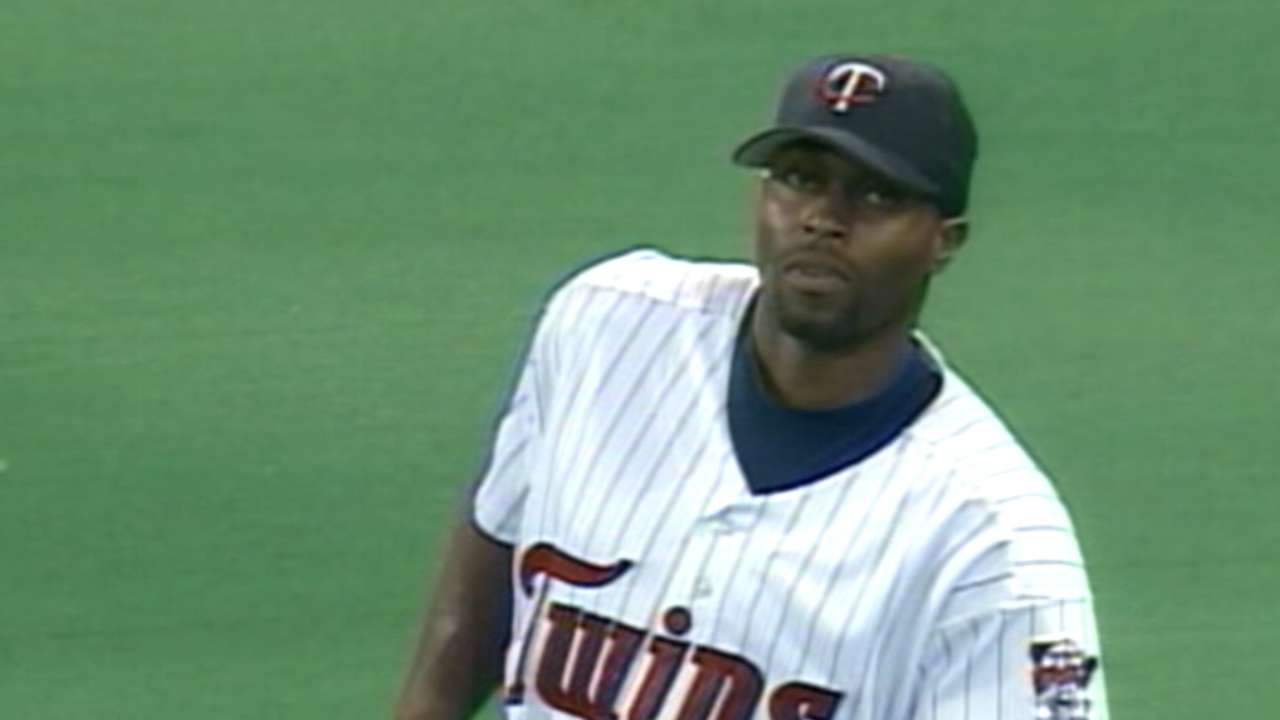 Who are the Twins counting on to be the fourth outfielder, or will they trade for a fourth outfielder?
-- Everett J., Stillwater, Minn.
I don't see the Twins trading for a fourth outfielder, as they have several internal candidates, including Danny Santana and Oswaldo Arcia, who are out of options. They could keep both players on the roster with Santana being a super utility player, while Arcia could see spot time in the outfield and at designated hitter.
The Twins also signed veteran Carlos Quentin to a Minor League deal, and the two-time All-Star will get a chance to make the roster, but he is considered somewhat of a long shot considering he didn't play in the Majors in 2015. But he can at least serve as a mentor to young outfielders such as Miguel Sano, Eddie Rosario and Buxton.
Rhett Bollinger is a reporter for MLB.com. Read his blog, Bollinger Beat, follow him on Twitter @RhettBollinger and listen to his podcast. This story was not subject to the approval of Major League Baseball or its clubs.