Inbox: Who will make the bullpen?
Red Sox beat reporter Ian Browne answers fans' questions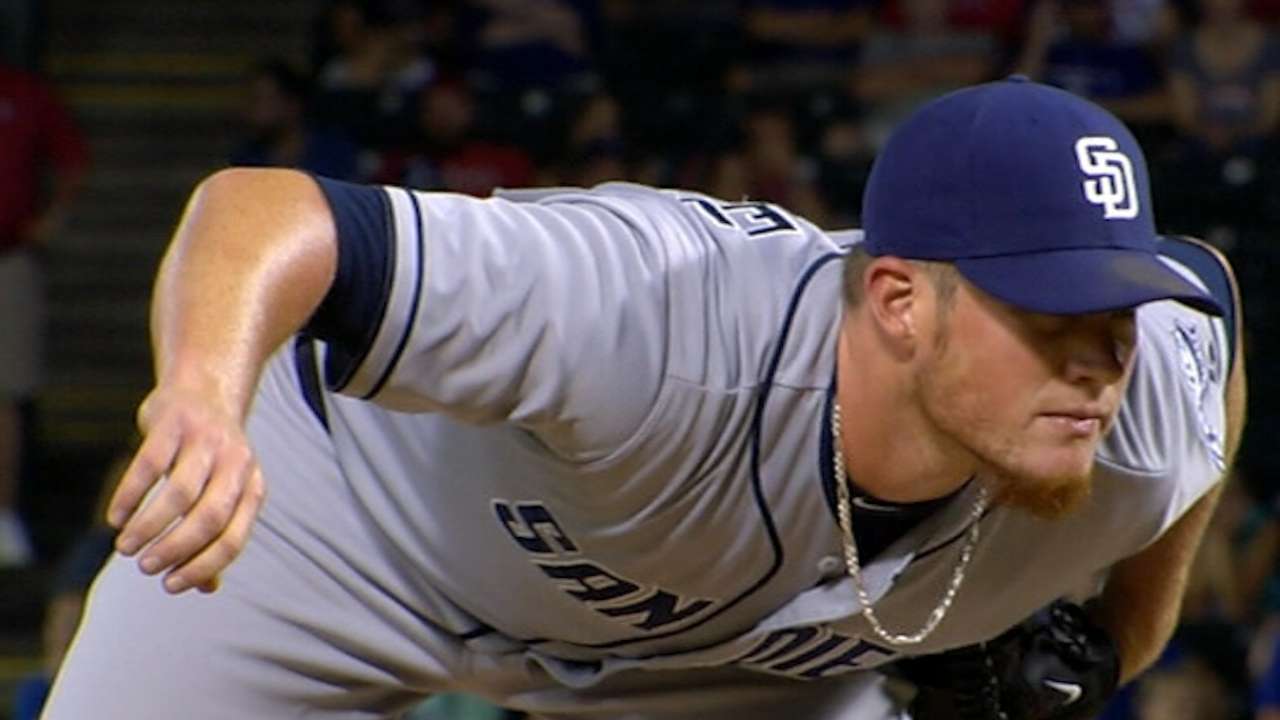 The bullpen was a clear focus of the offseason, and on paper they did a great job addressing the need. Who do you see making the team and rounding out the '16 pen for the Red Sox?
-- Steve J., Montclair, N.J.
The bullpen definitely looks a lot deeper this season with the additions of Craig Kimbrel and Carson Smith joining key holdovers Koji Uehara and Junichi Tazawa. Robbie Ross Jr. will probably be the lead lefty. Matt Barnes, Tommy Layne, Steven Wright, Roenis Elias and Noe Ramirez are others who will compete for spots. In all, the Red Sox will probably carry seven relievers.
• Submit a question to the Red Sox Inbox
When do the Sox choose the non-roster invitees to Spring Training, and who will they be this year?
-- Joyce S., Searsmont, Maine
The Red Sox invited 14 players to Spring Training, and they publicized the list on Jan. 13 as follows: OF Brennan Boesch; 1B/OF Allen Craig; RHP William Cuevas; 3B Chris Dominguez; OF Ryan LaMarre; C Sandy Leon; RHP Kyle Martin; RHP Roman Mendez; RHP Sean O'Sullivan; LHP Danny Rosenbaum; INF Josh Rutledge; C Ali Solis; 1B Sam Travis; RHP Anthony Varvaro.
What is the future for Torey Lovullo with the Red Sox? Has he received any offers from other teams?
-- Jeff S., Venice, Fla.
Lovullo signed a two-year extension with the Red Sox back in October with the agreement he wouldn't pursue any managerial openings for the 2016 season. However, Lovullo would be free to interview for managerial openings in 2017 if he chooses to. In the meantime, the Red Sox are fortunate to have Lovullo around. He is a solid bench coach and obviously did a great job filling in as manager when John Farrell was out with lymphoma for the final couple of months of 2015.
What was the criteria used by Sox management to determine that Jackie Bradley Jr. should be the center fielder? Maybe they are right, but I would have kept him in right field which isn't as much of a high profile position.
-- Tevi D., Mattapan, Mass.
When Spring Training starts, we'll probably hear a lot more from Farrell on what went into that determination. But I think the main deciding point is that Bradley is their best overall outfielder, and you usually want your best outfielder in center. Mookie Betts is almost as good as Bradley on defense, but he looked pretty good in right field when the team used him there late last season. Who can forget Betts leaping over the bullpen to bring back a home run by Chris Davis?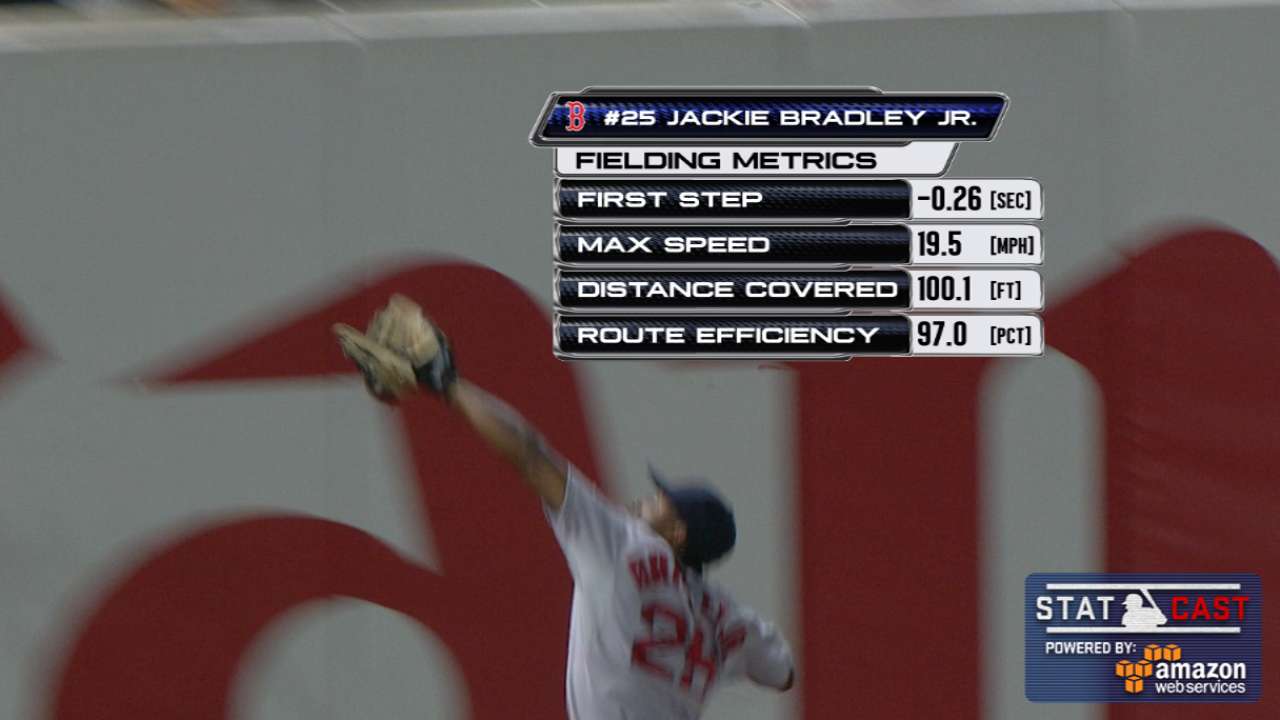 What do you think the chances are that the Red Sox will go after Carlos Gonzalez if they are in the postseason mix and one or two of their outfielders are struggling?
-- Frank G., Torrington, Conn.
The Red Sox hope that their outfielders don't struggle and that they can make it to the playoffs with what they have. But this is an area that bears close attention. It's hard to truly know what type of hitters Bradley and Rusney Castillo can be over a full season. Dave Dombrowski will have a better idea by June or July, and I don't doubt he'd do everything he could to shore up that area if he needs to.
Who do you see the Red Sox signing next winter with David Ortiz no longer there?
-- Carlos, New York City
My personal first choice would be Edwin Encarnacion. That guy would do serious damage at Fenway Park. Jose Bautista, another current Blue Jay, would also look good in a Boston uniform. At any rate, there is plenty of time to figure that out. The 2016 season is definitely the top priority of the front office at this point.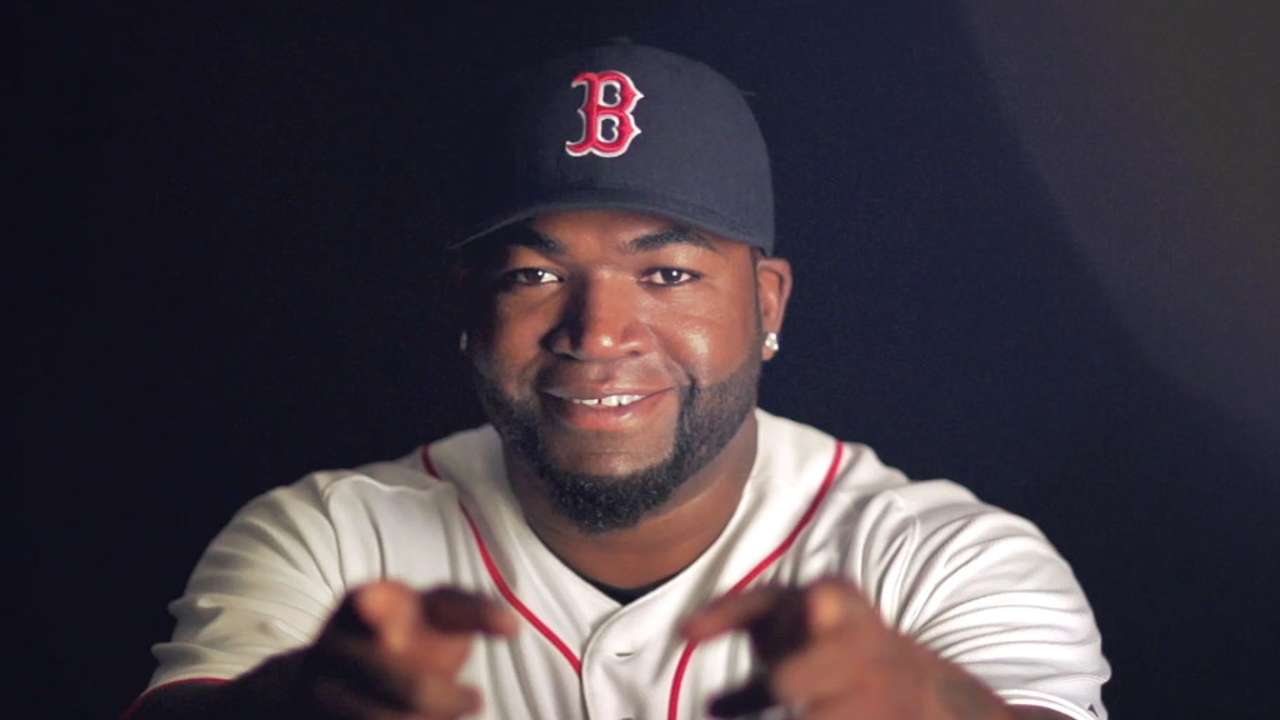 With the retirement tours that Mariano Rivera and Derek Jeter received in the last few years, can we expect similar treatment for Ortiz during his last go-round?
-- Patrick G., Berkeley, Calif.
I think it all depends on what opposing teams feel is appropriate. In talking to Ortiz, his main concern is that the fans of Boston get to soak in his final season, and he says that's why he made the announcement early. Ortiz is fine with whatever opposing teams decide to do. I think it might be on a case-by-case basis. For example, the Red Sox only go to Cleveland once this season, and it's the first series of the year. I'm not sure the Indians will hold a retirement ceremony for Ortiz on April 7.
If Clay Buchholz doesn't have a healthy 2016, do you think the Red Sox will pass on their $13.5 million option for 2017 and give the youngsters a shot?
-- Carl E., Brussels, Belgium
It depends on how Buchholz pitches when he is healthy this season and how his health looks by the end of the season. With the cost of pitching these days, a $13.5 million option is a pretty club-friendly contract if Buchholz is reasonably healthy and effective.
Ian Browne is a reporter for MLB.com. This story was not subject to the approval of Major League Baseball or its clubs.