Mets look for Wright, Wheeler to rebound in '16
Lagares, d'Arnaud, Blevins among others seeking bounceback seasons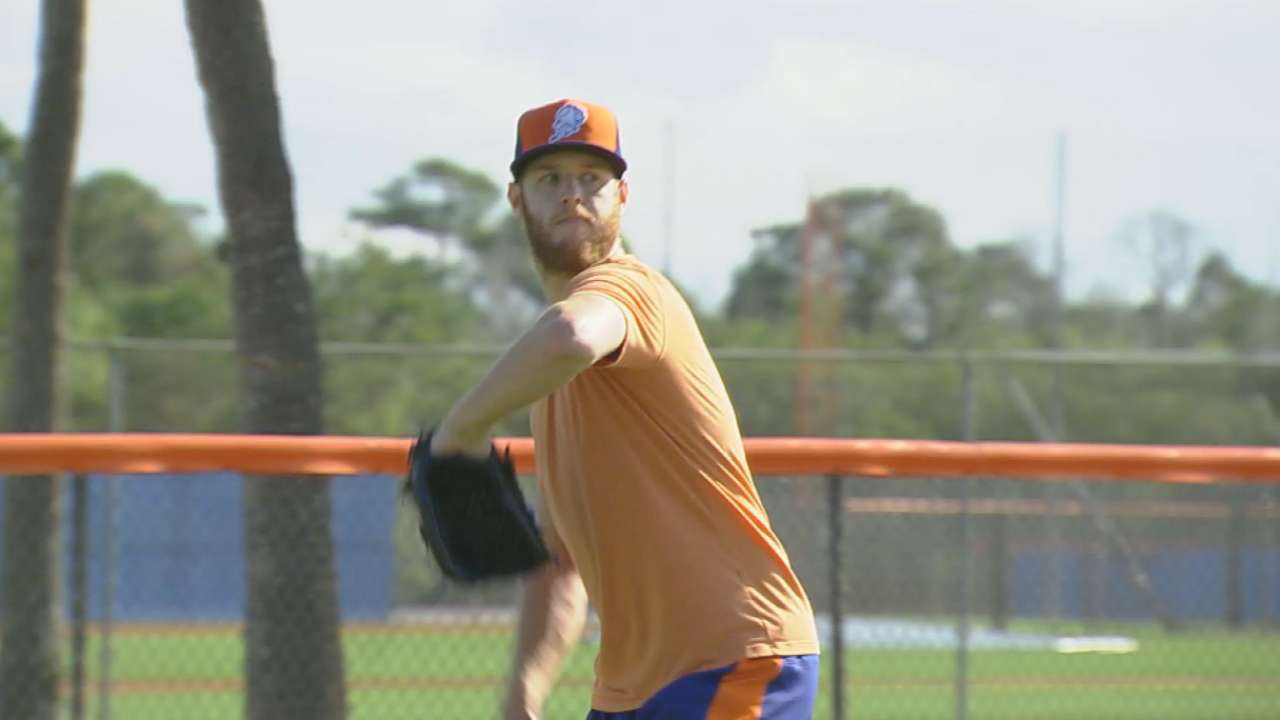 This is the first in a seven-part Mets Spring Training preview. First up: On the Rebound.
NEW YORK -- Considering how much went swimmingly for the Mets in 2015, it's easy to overlook all that went wrong. Injuries ravaged the roster in Spring Training and early in the summer, before a slew of midseason acquisitions helped the club right things just in time for a playoff run.
Those sorts of issues won't just disappear for the Mets; every team must overcome injuries every season. But a return to health for two or three of the players below would go a long way toward ensuring the Mets remain competitive regardless of what happens around them.
3B David Wright: The Mets are no longer counting on Wright to be a focal point of their offense, simply because no one -- not even Wright himself -- knows quite what to expect as he spends the rest of his career battling spinal stenosis. This will be a critical season then for Wright -- now 33 years old, still under contract for five more years and no longer capable of playing every day. Though the Mets don't need Wright to carry their offense with Yoenis Cespedes around, they do need him to provide a positive impact at the plate, while proving he can still play Major League-caliber defense at third base. If the stretch run last year was any indication, the former may be easier than the latter.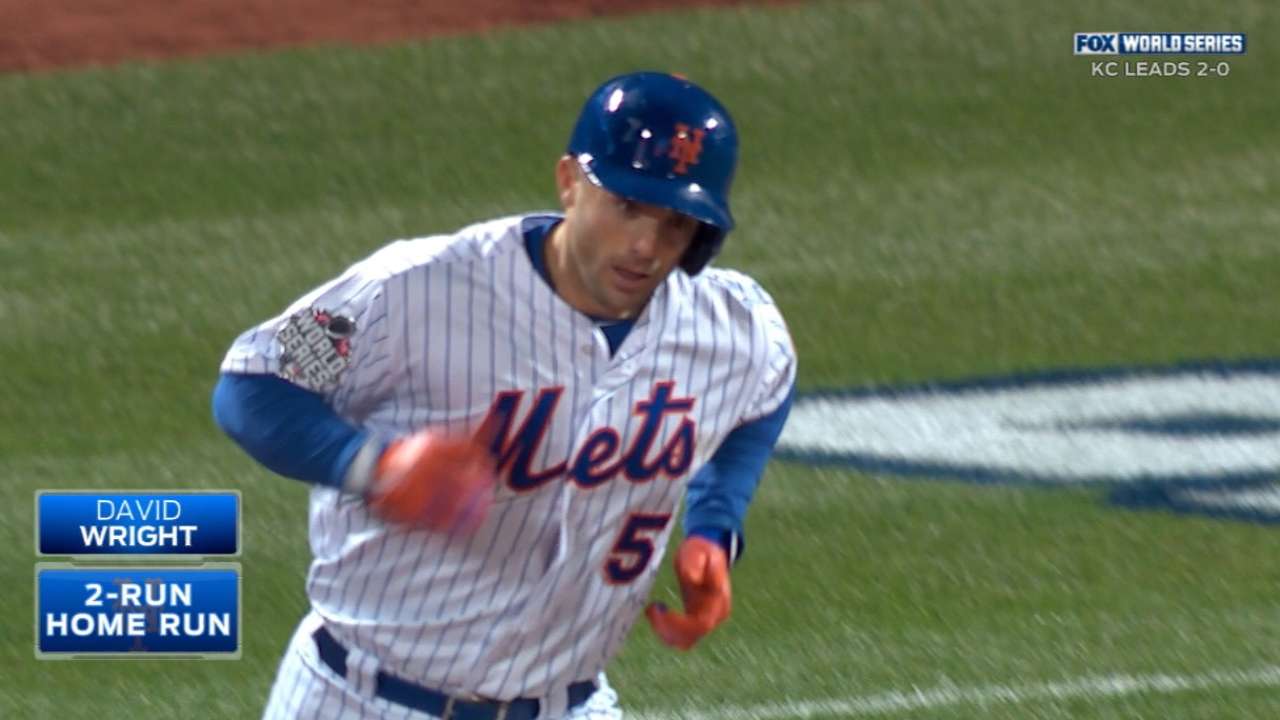 SP Zack Wheeler: Because Matt Harvey acquitted himself so well following Tommy John surgery, the Mets have high hopes that Wheeler can do the same. Often lost in the hubbub surrounding the Mets' other young pitchers, Wheeler is only two years removed from going 11-11 with a 3.54 ERA as a 24-year-old in his first full big league season. Before surgery, his stuff was every bit as electric as that of Harvey or Noah Syndergaard. The Mets will be eager to see what Wheeler can provide now and are penciling him in for a July 1 return.
C Travis d'Arnaud: Performing well both down the stretch and in the National League Championship Series shielded d'Arnaud from the usual barbs regarding his inability to stay healthy. But it's true that d'Arnaud has been unable to do so throughout his young career, battling numerous shoulder issues, broken bones and other relatively major injuries. He once again enters camp as the Mets' unquestioned starting catcher, but he will be of limited value to the team if he cannot eclipse 108 games for the first time in his big league career.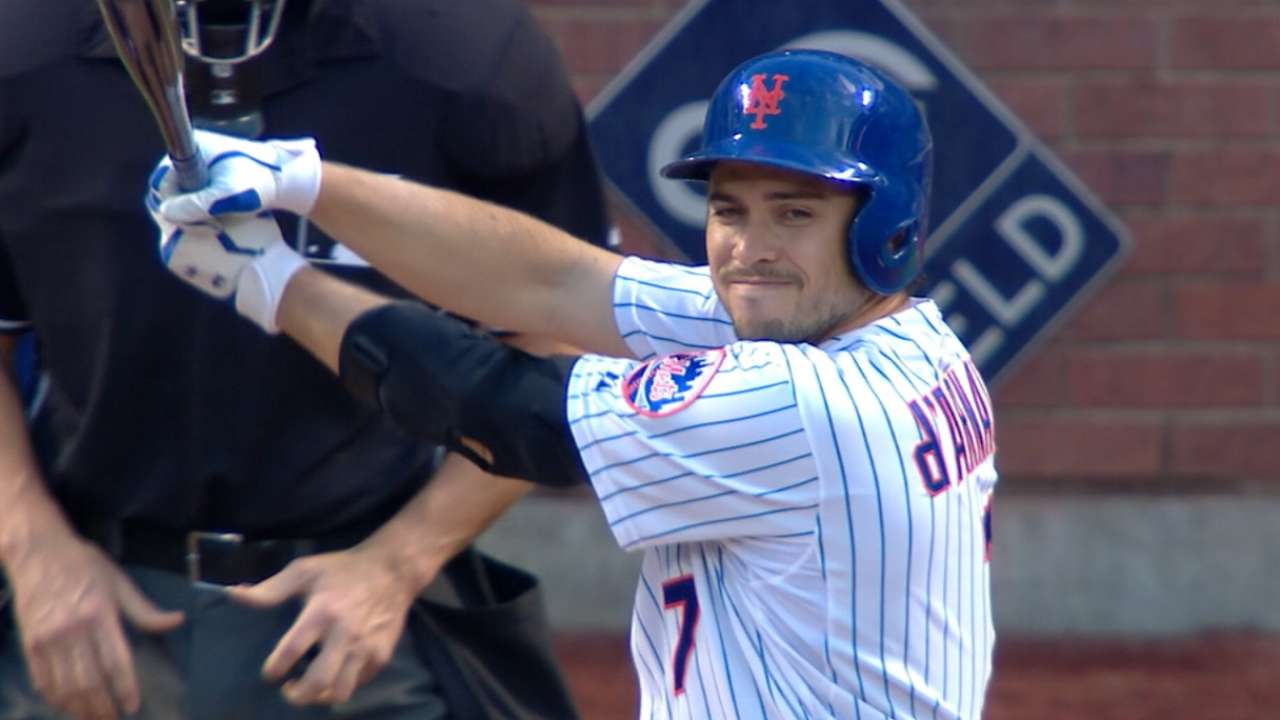 OF Juan Lagares: A down season both offensively and defensively in 2015 hurt the stock of Lagares, who is now an afterthought in the Mets' post-Cespedes world. Though he is under guaranteed contract through 2019, Lagares enters camp as nothing more than a center-field sub and late-inning defensive replacement. An injury to Cespedes, Michael Conforto or Curtis Granderson could change that, but Lagares also must prove he's still capable of improving at age 27. No longer is he the Mets' center fielder of the future.
RP Jerry Blevins: A twice-broken bone in his pitching arm robbed Blevins of most of last season, but he re-signed with the Mets and is now fully recovered. Considering the Mets' revamped bullpen is also slated to include fellow left-hander Antonio Bastardo, a healthy Blevins can give the Mets plenty of depth at the end of games. Unlike Bastardo, who boasts relatively even splits against right-handed and left-handed batters, Blevins is more of a true lefty specialist.
Anthony DiComo is a reporter for MLB.com. Follow him on Twitter @AnthonyDiComo and Facebook, and listen to his podcast. This story was not subject to the approval of Major League Baseball or its clubs.