Rebounds could give Angels boost in 2016
Weaver, Pujols among players looking to bounce back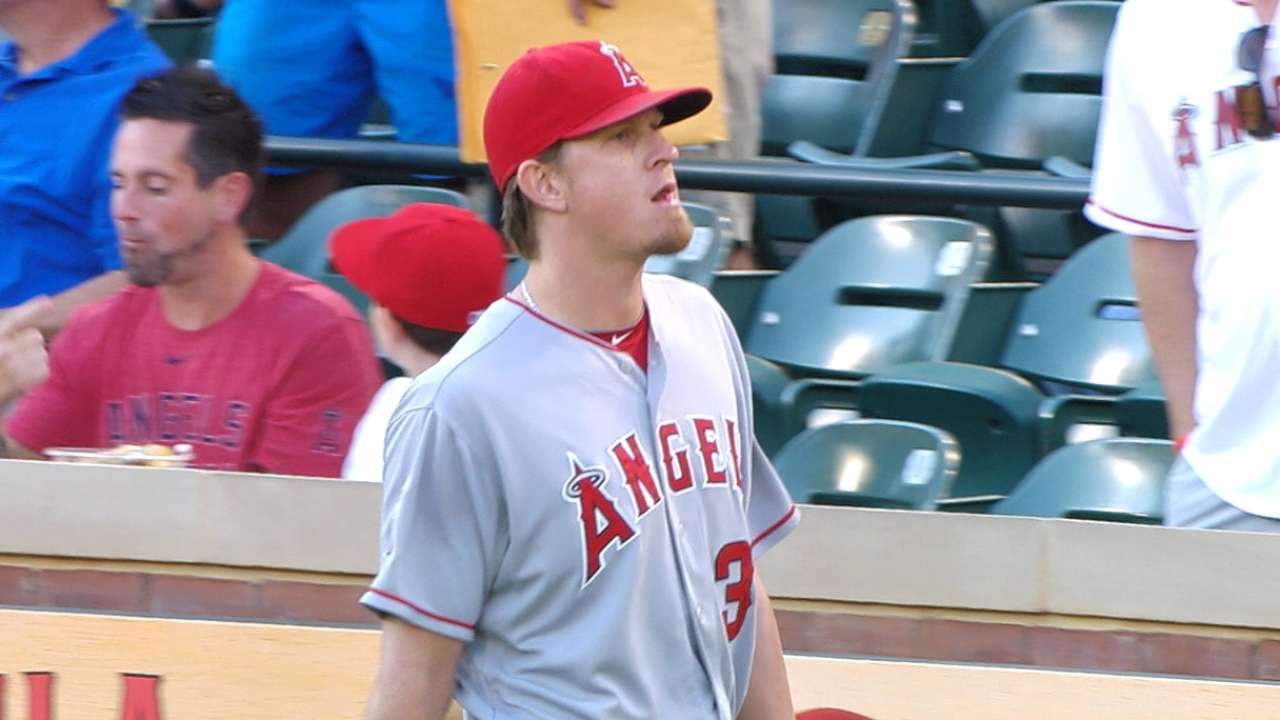 There are two distinct ways you can choose to look at this upcoming Angels team, though the best approach usually resides somewhere in the middle. You can be pessimistic and lament the fact that they didn't attain the marquee bat they needed to keep pace in an ever-improving American League West, or you can be optimistic and consider that they fell one game shy of the postseason last year despite a rough August and underperformances throughout the roster.
A bevy of players -- players with good track records, in fact -- are coming off down years and are in need of a rebound. If they do bounce back, perhaps the Angels will find out that they didn't really need that shiny new left fielder or that accomplished new second baseman.
Life is all about perspective, right?
Below is a look at the Angels' bounceback candidates.
SP Jered Weaver: He's 33 years old now, entering the finality of a five-year, $85 million extension and coming off his worst season yet. Weaver is already one of the three best pitchers in Angels history, but it's hard to see him continue to be effective with an average fastball velocity of 84 mph. That's where it sat last year, and Weaver paid the price, going 7-12 with a 4.64 ERA and a career-low 5.1 strikeouts per nine innings. If fully healthy, the Angels are hopeful Weaver can get a couple ticks back on his fastball.
SP C.J. Wilson: Prior to opting for an elbow cleanup last summer, Wilson was one of the game's most durable starting pitchers, tied for second in starts from April 2010 to August '15. But now he's 35, entering his final year before another run at free agency and slated to make $20 million in '16. Wilson's surgery rid him of loose bodies and kept him on a normal offseason throwing program. Last time he had the surgery, he followed it with a very productive '13 season. The Angels hope for something similar this year.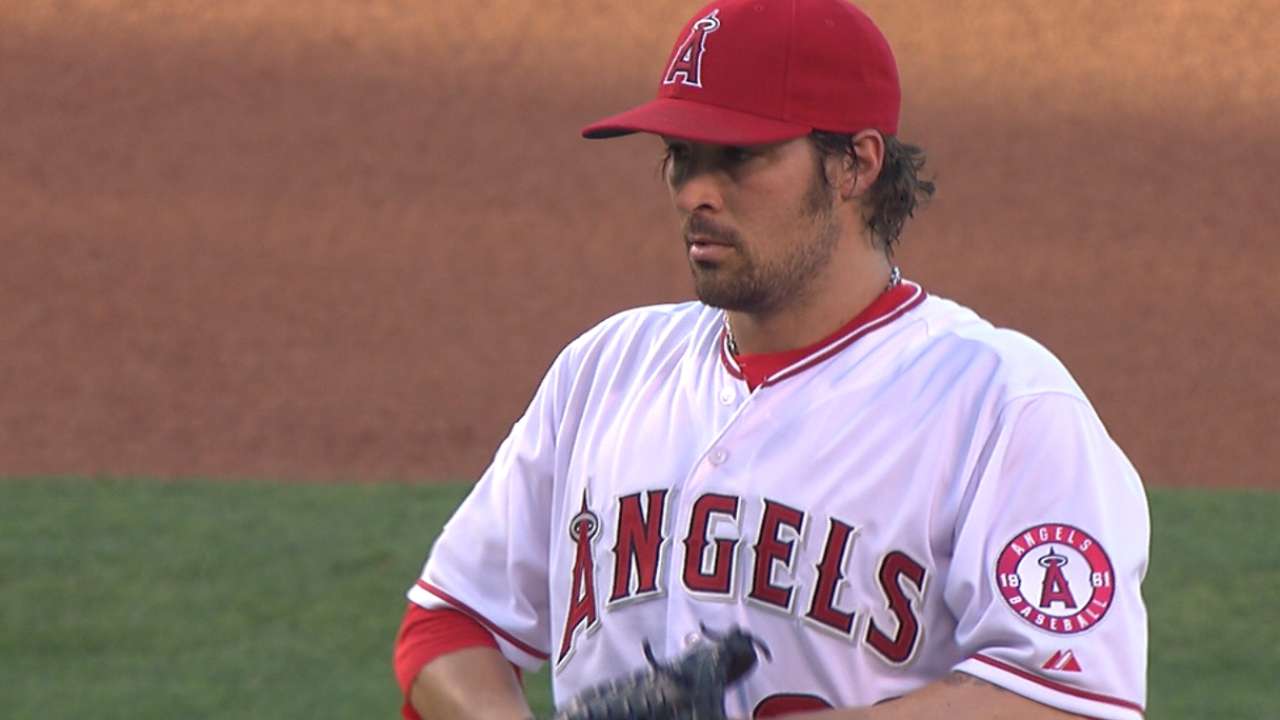 1B Albert Pujols: Pujols made the All-Star team and belted 40 home runs in 2015, two feats he hadn't accomplished in five years. But his batting average (.244) and on-base percentage (.307) also dipped to career lows, largely because of the pain Pujols nursed on his right foot in September. Pujols got that surgically repaired in November, but now he's questionable for Opening Day, and many are wondering what he can provide in his age-36 season. The Angels hope it's a little more, because he's owed another $165 million and Mike Trout needs some protection.
LF Daniel Nava: The Angels passed up on the big-name free agents and have yet to swing a deal for an everyday option. So now, Nava is set up to finish the year with the most plate appearances in left field -- the position where the Angels received a .592 OPS last season. The switch-hitting Nava, who would start against righties in a platoon, batted a healthy .289/.368/.408 with the Red Sox from 2013-14. Last year, though, his slash line dipped to .194/.315/.245 in 60 games, though a hand injury could've had a lot to do with that.
OF Craig Gentry: The right-handed-hitting Gentry would set up the other half of the platoon, though he'd start only a third of the time because his playing time would come against lefties. You probably remember Gentry from the Rangers, the team he batted .288/.365/.380 with from 2011-13. You probably don't remember his time with the A's, since he struggled in '14 and spent most of last season in Triple-A. If he doesn't turn it around offensively, the Angels know they'll at least get solid defense and plus speed from the 32-year-old. That plays in a fourth-outfield role.
SP Tyler Skaggs: Skaggs was on his way to pitching the game of his life the last time he took the mound in a Major League setting. It was July 31, 2014, in Baltimore. Through 4 2/3 innings, he was hitless with seven strikeouts. Then, suddenly, his ulnar collateral ligament snapped, and Skaggs was done. Given his age, the Angels ruled him out for the entirety of the following season. Now, Skaggs heads into Spring Training as a promising 24-year-old with plenty of time to heal from a procedure with a good track record.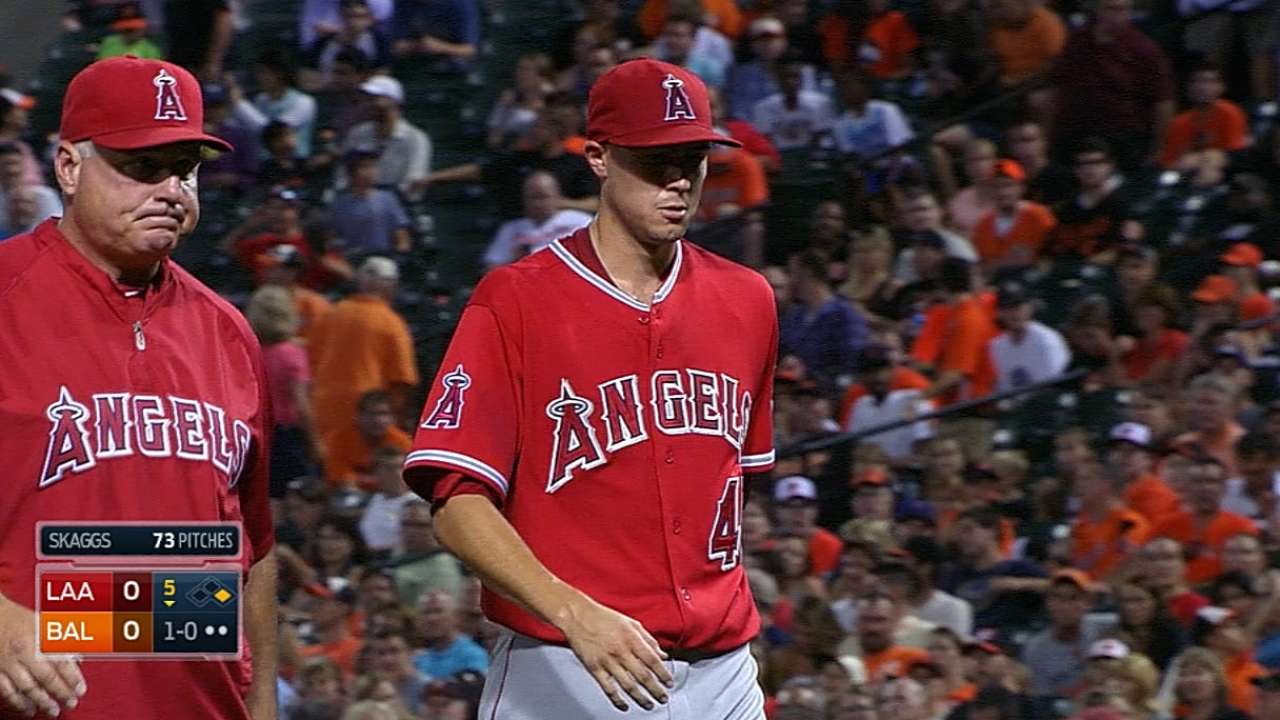 SP Matt Shoemaker: Which is the real Shoemaker? He went 16-4 with a 3.04 ERA in 2014, good enough to finish second in AL Rookie of the Year voting and enter the playoffs as the Angels' No. 2 starter. In '15, he went 7-10 with a 4.46 ERA and gave up 24 homers in 135 1/3 innings -- a troubling stat for a guy who makes his living generating ground balls. Now Shoemaker, 29, will have to fight for a rotation spot this spring. If he doesn't get it, he'll either go to the bullpen or report to Triple-A.
RP Mike Morin: Like Shoemaker, Morin impressed as a rookie and struggled as a sophomore -- though he did it at a slightly younger age. The 24-year-old right-hander went from a 2.90 ERA in 60 appearances in 2014 to a 6.37 ERA in 47 appearances in '15. But Morin also struck out 10.4 batters per nine innings and walked just 2.3, rates that actually improved from one year to the next. He also dominated in September before running out of gas late. If right, Morin and his deadly changeup could take over the seventh inning on a full-time basis.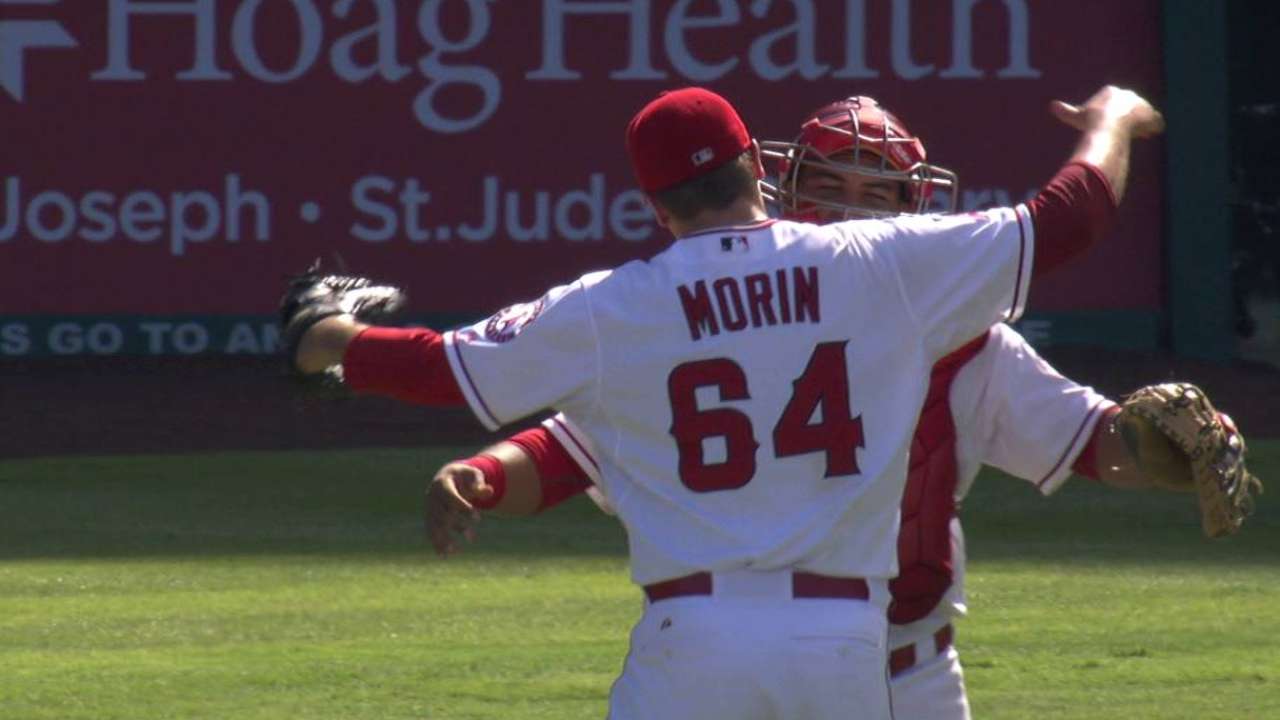 RP Al Alburquerque: The Angels signed Alburquerque on Jan. 19, a little over a month after the Tigers non-tendered the electric, enigmatic 29-year-old right-hander. Alburquerque has always struck out a lot of batters and walked a lot of others. In 2014, he put it all together, finishing with a 2.51 ERA and 63 strikeouts in 57 1/3 innings. In '15, his ERA jumped to 4.21, his WHIP finished at 1.55 and his strikeout-to-walk rate was a troubling 1.76. Alburquerque's fastball could play really well in a bullpen without much velocity, but only if he bounces back.
RP Cory Rasmus: Rasmus couldn't build on his solid 2014 season, mostly because injuries didn't let him. The 28-year-old underwent surgery to repair a core injury during Spring Training, didn't return to the Majors until late July and fought through some forearm issues in September. Rasmus -- with a 2.57 ERA and 1.05 WHIP in 56 innings in '14 -- can provide length out of the bullpen or be an option to hold leads late if he gets back on track. He'll be out of options for the first time this year.
Alden Gonzalez is a reporter for MLB.com. Follow him on Twitter @Alden_Gonzalez and Facebook , and listen to his podcast. This story was not subject to the approval of Major League Baseball or its clubs.