A's trucks begin 750-mile trek to Spring Training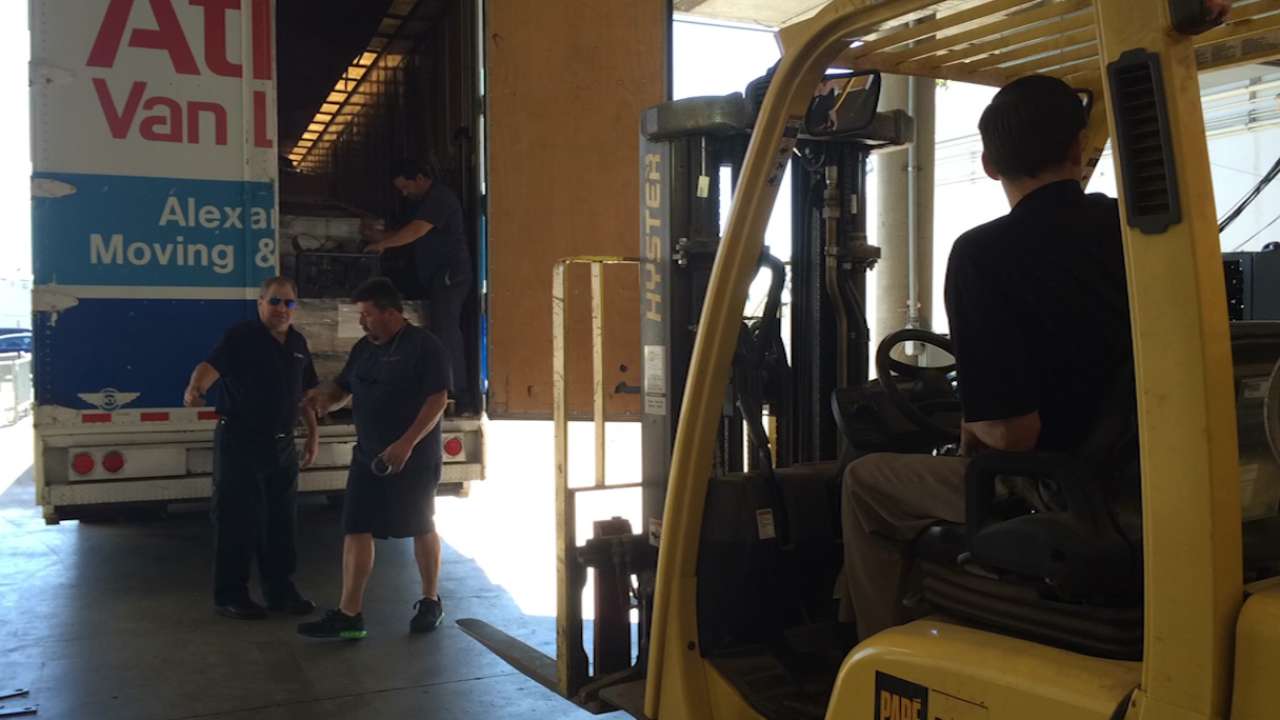 OAKLAND -- The A's clubhouse and equipment staff gathered to send off the Spring Training moving truck on Monday morning, its many contents having been loaded in record time.
"Quickest ever," said Mike Thalblum, entering his 36th season in the A's organization and 23rd as the visiting clubhouse manager.
In just over three hours, movers lifted and loaded hundreds of boxes filled with equipment, clothing, medical supplies, kitchen goods and various personal items left behind by players, including car seats and TVs, that will be utilized during the club's six-week Spring Training stay.
"Everything you could possibly want down there," Thalblum said.
The truck, weighing in around 25,000 pounds, will journey across 750 miles before its scheduled arrival at Hohokam Stadium in Mesa, Ariz., on Wednesday morning. Thalblum will fly down Friday, and his staff will join him Monday in preparation for the official arrival of pitchers and catchers on Feb. 20. Position players report five days later.
#TruckDay is here! 12 days until pitchers and catchers report! ⚾️ pic.twitter.com/jJXSmLidIZ

— Oakland Athletics (@Athletics) February 8, 2016
The truck has weighed close to 40,000 pounds in years past, Thalblum said, but Ovations Food Services, the club's food service provider, is heading to Arizona with its own truck, lightening the load the A's have to unpack. Moreover, the team's new facilities at Hohokam Stadium allow equipment manager Steve Vucinich and Co. the opportunity to store items that can be directly shipped there rather than to the Coliseum to be placed on the truck.
"Today's a good day, because it's like, 'Here you go, it's all yours,' and it's off our hands for a few days," Thalblum said, laughing. "But I think we all get excited around this time of year, knowing how soon the season is nearing."
Jane Lee is a reporter for MLB.com. This story was not subject to the approval of Major League Baseball or its clubs.