MLB.com Columnist
Lyle Spencer
5 potential impact arms in wild NL West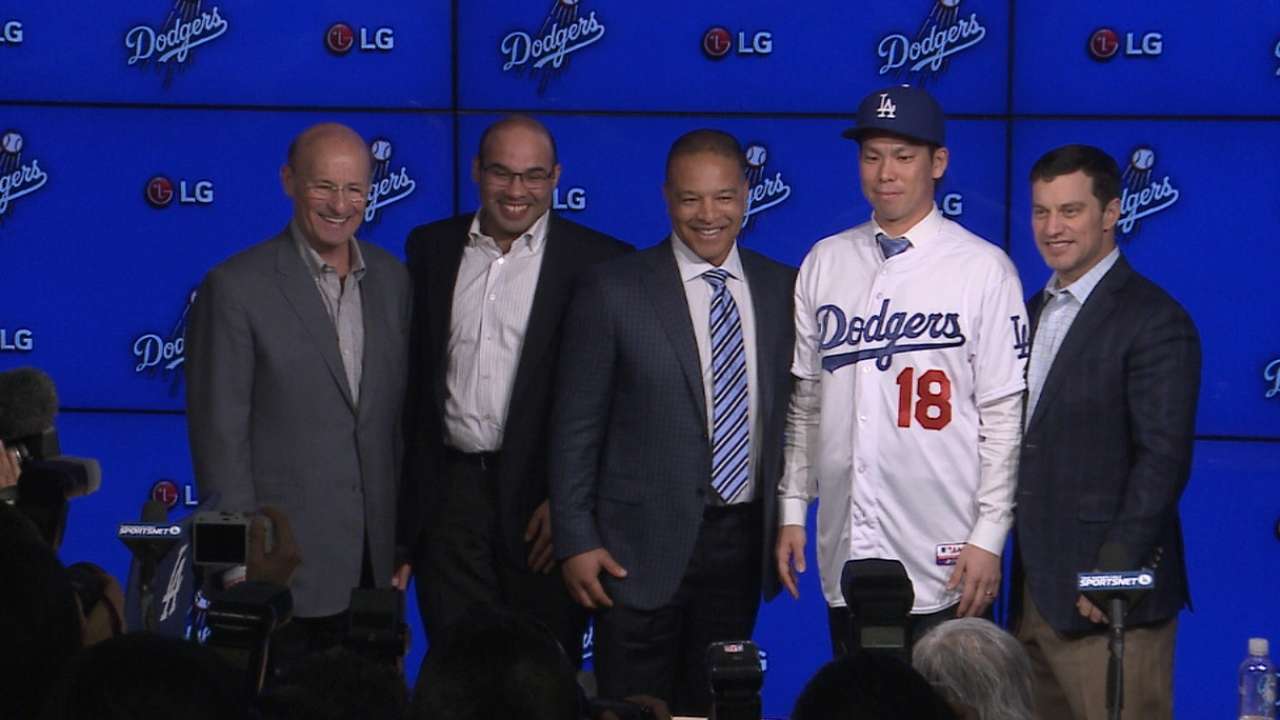 Remodeled pitching staffs make the National League West one of the most unpredictable and fascinating of the six divisions as Spring Training approaches. Any number of arms could prove pivotal in a lively race. Here are five to watch:
1. Kenta Maeda, Dodgers
Division champions three years running with dominant starting pitching, the Dodgers can't replace what Zack Greinke gave them with one arm. But Maeda, polished and experienced on the international stage, is one of several who can help ease the impact of Greinke's move to Arizona.
The Dodgers, pioneers in introducing Asian pitchers with Hideo Nomo and Chan Ho Park, hope Maeda, the slender right-hander from Japan, follows their history of success with Nomo, Park and, most recently, Hyun-Jin Ryu.
Maeda, who turns 28 on April 11, has pitched at least 206 innings in four of his seven seasons with Hiroshima and no fewer than 175. He has a 2.39 career ERA and a 1.048 WHIP, and he has done some of his best work under the pressures of the World Baseball Classic.
Nomo, at 26 in 1995, led the NL in strikeouts with 236, going 13-6 with a 2.54 ERA in 28 starts. His Japanese countryman, Kazuhisa Ishii, was 14-10 with a 4.27 ERA as a Dodgers rookie at 28 in 2002.
Park, the first Korean pitcher to make it big in the Majors, was 24 in his first full season in the rotation in 1997, going 14-8 with a 3.38 ERA in 192 innings. Ryu, following Park's lead, was 14-8 with a 3.00 ERA in 30 starts in 2013. Ryu, who was 14-7 with a 3.38 ERA in '14, is rebounding from shoulder issues costing him the entire 2015 season.
2. Johnny Cueto, Giants
Cueto's late-season struggles with the Royals (4-7, 4.76 ERA) after his arrival from Cincinnati in a July swap were puzzling. But he has shown he's among the game's best -- and dealing in spacious AT&T Park, with a quality defense supporting him, should lift the colorful righty back among the elite behind Madison Bumgarner in a rotation that could be lethal.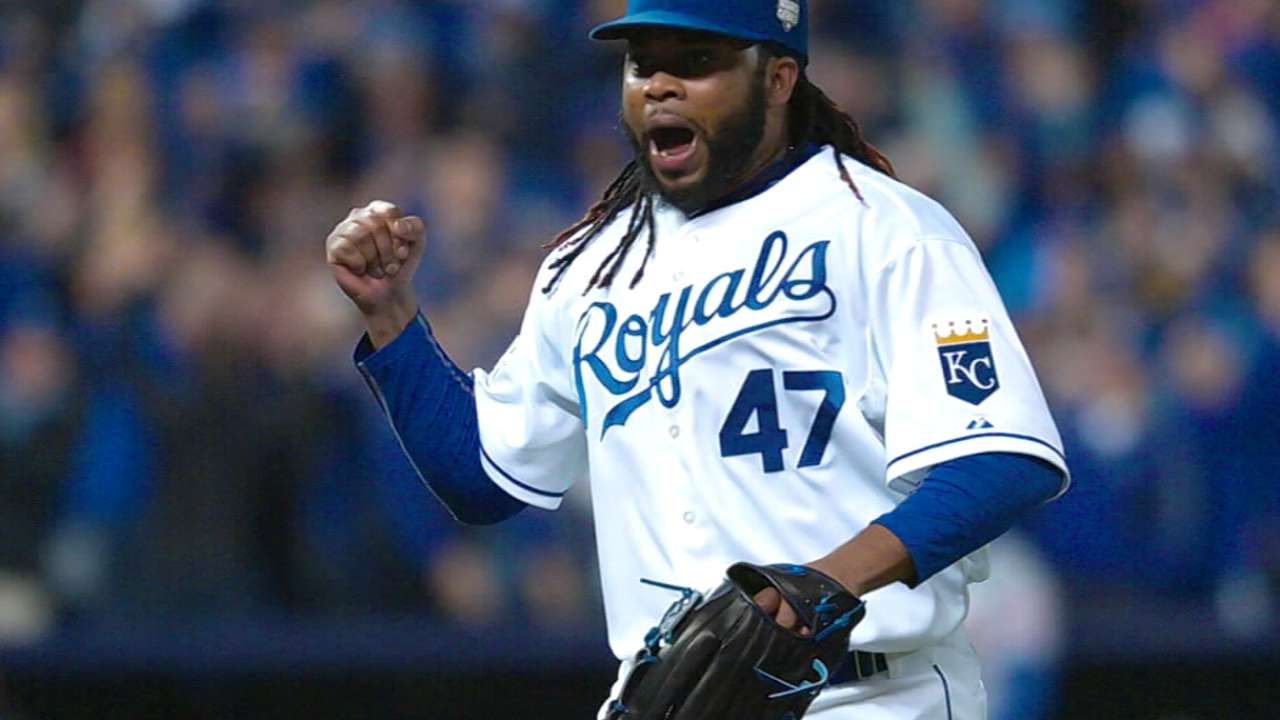 Cueto, 30 when the season opens, led the NL in strikeouts (242) and innings (243 2/3) in 2014, going 20-9 with a 2.25 ERA. He flourished with the Reds despite pitching in a hitter-friendly yard.
If that 2014 Cueto is the Johnny who comes marching into San Francisco -- and if fellow free agent Jeff Samardzija, Jake Peavy and Matt Cain are reasonably healthy -- look out. The Giants could make a serious run at a fourth World Series crown in another even-numbered season.
3. Patrick Corbin, D-backs
Greinke and Shelby Miller, the D-backs' acquisition in a swap with the Braves, might be as good as it gets at the top of a rotation. Their arrivals ease the pressure on Corbin, a lefty with ace stuff.
Corbin, 26, showed promise in 2013. He was 14-8 with a 3.41 ERA in 208 1/3 innings, working in a home park that favors offense. Corbin was getting back in form -- 6-5 with a 3.60 ERA in 16 starts -- in his return last summer after missing all of 2014 in recovery from Tommy John surgery.
The D-backs were ranked 23rd in the Majors in starters' ERA at 4.37 last season. They figure to be much better this summer with arms to match their productive offense and superb defense.
4. Andrew Cashner, Padres
His performance hasn't consistently reflected his grade-A stuff, leading to the belief this could be Cashner's major breakthrough season at 29. Acquired from the Cubs in the Anthony Rizzo deal in 2012, the big Texan is much better than his 6-16 record and 4.34 ERA last season suggest.
Cashner throws 95 mph consistently, complemented by a slider and change. He is not a comfortable at-bat for hitters. What Cashner could really use is better support -- 22 of the NL-high 111 runs he gave up last year were unearned.
A big turnaround season would lift a club that needs every asset to compete in a formidable division -- or move in a Trade Deadline deal for young talent.
5. Tyler Chatwood, Rockies
Built along the lines of Peavy, with similar stuff, Chatwood has made only four starts the past two seasons in recovery from 2014 Tommy John surgery. If he makes it back to his '13 form, the gifted right-hander gives the Rockies a quality starter with no fear of pitching at Coors Field.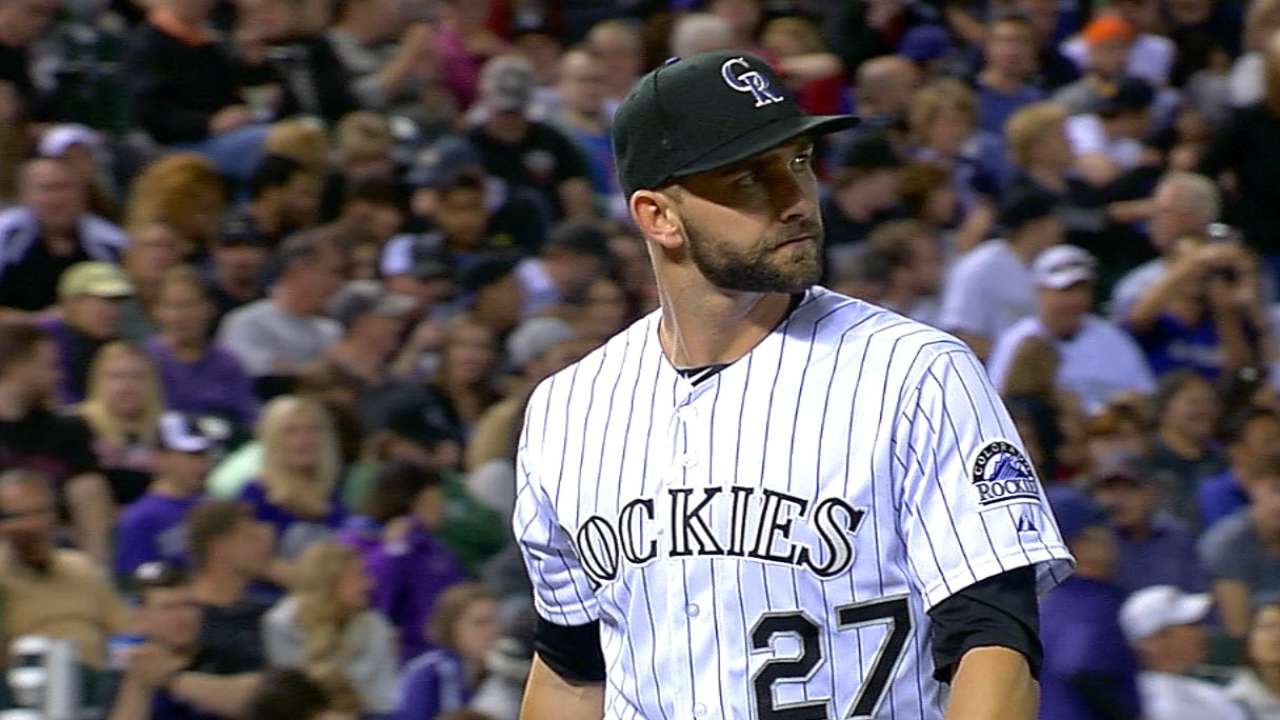 A promising Angels prospect before getting dealt to Colorado for catcher Chris Iannetta following his 2011 rookie year, Chatwood is 10-4 with a 3.92 ERA in 22 games in Denver, 18 as a starter. In 20 overall starts in '13, he was 8-5 with a 3.15 ERA. Most impressively, Chatwood yielded only five home runs in 111 1/3 innings.
An excellent athlete with a .275 career batting average, Chatwood can be a staff anchor at 26 if he stays healthy.
Lyle Spencer is a columnist for MLB.com. Follow him on Twitter @LyleMSpencer. This story was not subject to the approval of Major League Baseball or its clubs.