Around the Horn: Outfield
Cespedes, Granderson and Conforto must keep hitting to offset defensive shortcomings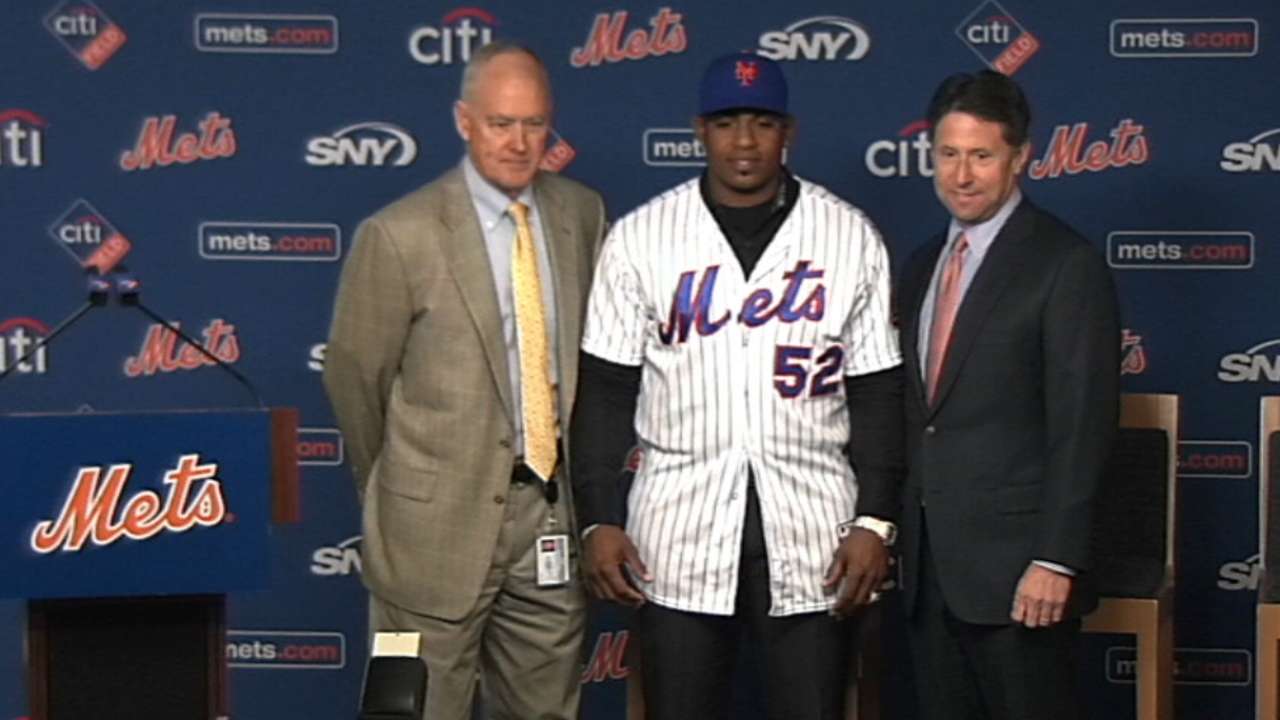 With pitchers and catchers scheduled to report to Port St. Lucie, Fla., by Feb. 17, it's time to dissect the Mets' 2016 roster. This is the third of a six-part Around the Horn series taking a position-by-position look at projected starters and backups heading into the season. Next up: outfielders.
NEW YORK -- On few occasions in franchise history has one man changed so much. The Mets could have entered the 2016 season with an adequate outfield -- perhaps even a good one if things broke their way.
Now, with Yoenis Cespedes in the fold, anything less than strong outfield play would be a massive disappointment for the defending National League champions.
"We recognize that we have a pretty good team," general manager Sandy Alderson said shortly after re-signing Cespedes to a three-year deal on Jan. 26. "But we also recognize that there was an opportunity for us to be a better team."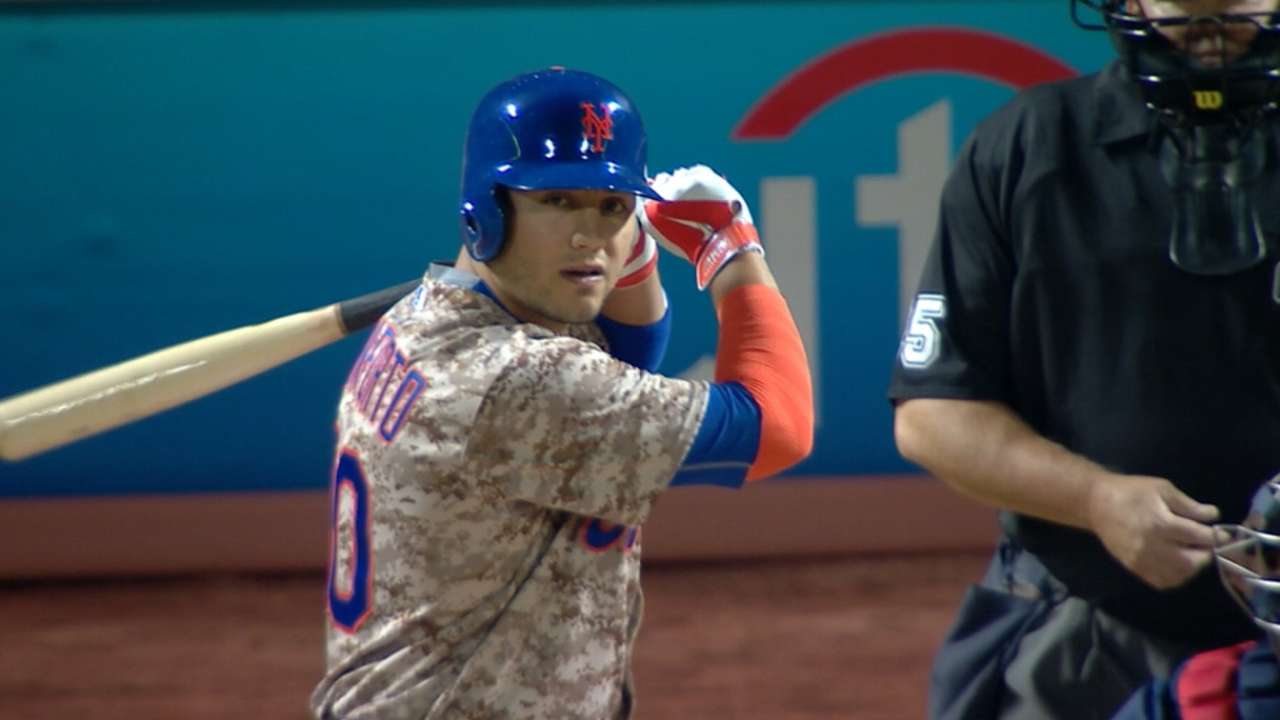 It was not until Cespedes arrived last July, after all, that the Mets transformed almost overnight from one of the game's worst offenses to one of its best. Though veteran infielders Kelly Johnson and Juan Uribe helped when they hit town a few days earlier, it was Cespedes who galvanized the whole operation, hitting 17 homers over one 31-game stretch to launch the his new team into the playoffs.
Now Cespedes is back, reprising his role as a left fielder somewhat miscast in center. At least that's what the defensive numbers say -- the Mets claim that a full Spring Training at the position will help Cespedes develop into an improved defender. And they have reason to hope, considering the rest of their outfield -- second-year player Michael Conforto in left and veteran Curtis Granderson in right -- ranks below average defensively in most advanced metrics.
Such is the gamble the Mets are taking with their outfield in 2016. They are willing to proceed with questionable defense not only because they know they employ a strikeout pitching staff, but also because they are confident that their outfielders will hit and hit and hit and hit.
The world, at this point, understands what Cespedes can do, and the Mets feel his gains in the power department -- he hit 35 homers last year after topping out at 26 in previous seasons -- are real. It's the other two starters that have more questions surrounding them.
For Conforto, playing time will come against both left-handed and right-handed pitchers for as long as he remains consistent. But given their outfield depth, the Mets won't push Conforto, who posted a.270/.335/.506 slash line as a 22-year-old barely a year removed from college last summer.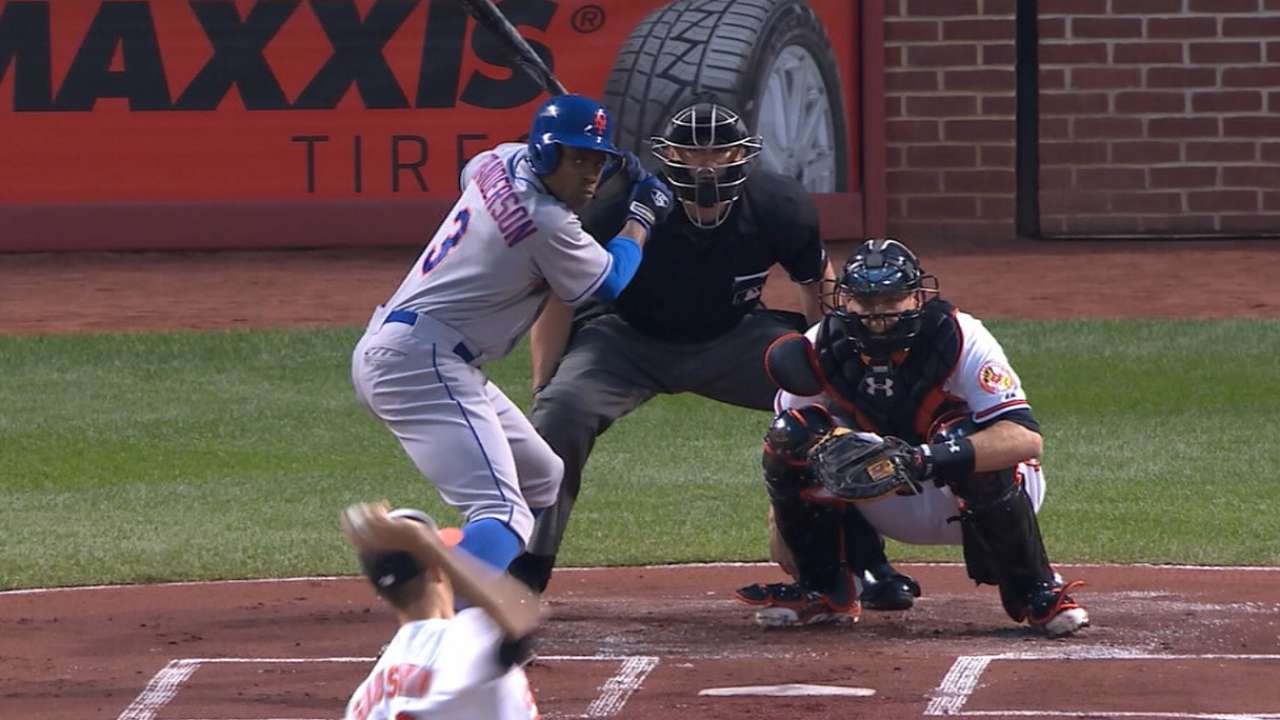 For Granderson, playing time will remain steady as long as he proves, at age 35, that he can replicate the 26-homer, .821-OPS performance he submitted in 2015. Unquestionably the Mets' offensive MVP over the bulk of last summer, Granderson remains a significant piece of the 2016 team.
If either of those two falter, it should open up more playing time for Juan Lagares, whose role will otherwise suffer due to Cespedes' presence. If nothing else, Lagares will be a frequent late-inning sub and a sometimes starter against left-handed pitchers, though he'll need to prove last year's down season was a fluke if he wants those opportunities to grow.
Then there is Alejandro De Aza, whom the Mets signed to a $5.75 million contract before making him redundant with their Cespedes signing. So unsettled is De Aza's place on the roster that Alderson has already talked openly about trading him in Spring Training -- though if a deal does not come to fruition, it will be manager Terry Collins' job to find uses for everyone. The Mets have few impact prospects on the horizon outside of former first-round Draft pick Brandon Nimmo, who could debut late this year.
"The important thing is not to view this as a bunch of regulars and a bench," Alderson said. "It's really about the full complement of players and making sure they all can make a contribution and giving them enough playing time so that's realistic to expect."
Anthony DiComo is a reporter for MLB.com. Follow him on Twitter @AnthonyDiComo and Facebook, and listen to his podcast. This story was not subject to the approval of Major League Baseball or its clubs.