MLB.com Columnist
Anthony Castrovince
5 players primed for Manning-esque 'last rodeo'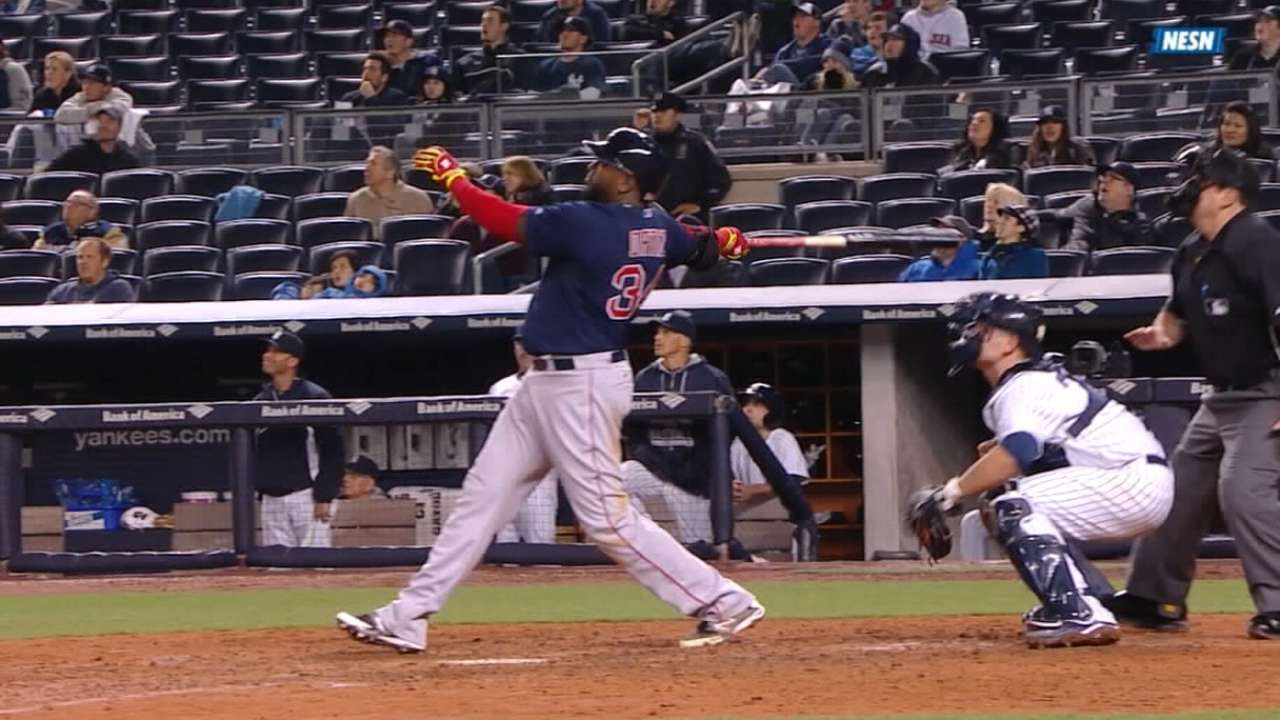 Surrounded by his comrades and confetti, Peyton Manning didn't explicitly say he was retiring after his Denver Broncos won Super Bowl 50 on Sunday night. But in saying the win was a great way "to cap it off," he certainly hinted that this was his goodbye to the game -- and what a way to go.
Whether any baseball player will make a similarly enchanted exit in 2016 is a matter as-yet-undecided -- not just by the baseball fates, but also in most cases by the players themselves. But here are five who are possibly in position to achieve the ultimate walk-off win.
1. David Ortiz, Red Sox
We'll start with the only player on this list who we know for certain is hanging up his spikes after 2016. And if we know anything about Big Papi's flair for the dramatic -- including a ridiculous .962 OPS and 17 homers in 82 postseason games -- the best guess is that he will rise to the occasion in his last lap.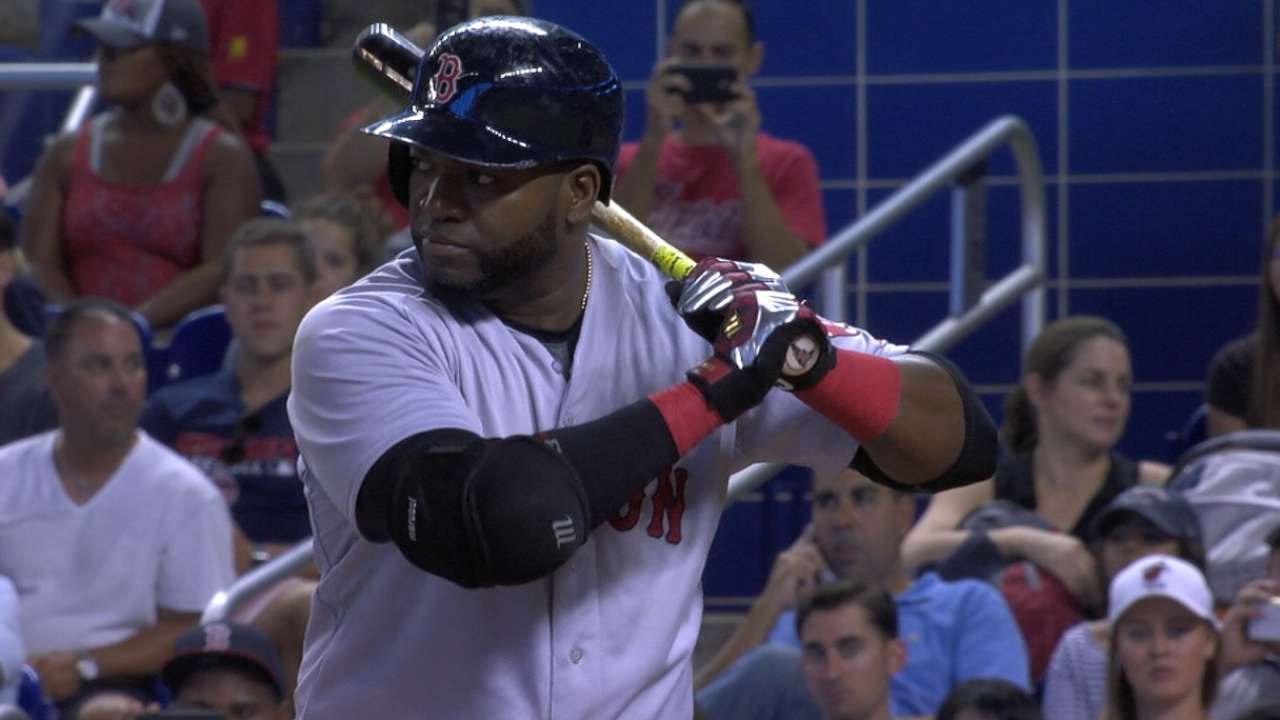 At 40 years old, Ortiz is a two-time World Series MVP who is still a key cog in what figures to be an improved Red Sox squad, looking to go from worst to first for the second time this decade.
2. Chase Utley, Dodgers
The Dodgers have one of the most analytical front offices in baseball, and yet they wasted little time re-signing a 37-year-old middle infielder coming off a season in which he had a .212/.286/.343 slash line.
That should tell you all you need to know about the respect Utley commands in a clubhouse (even if Mets fans, in particular, aren't big fans of a certain "slide"). The Dodgers also brought back Howie Kendrick, so Utley's playing time will continue to be limited in 2016. But he still has value in his leadership, his glove and his potential for an offensive rebound after an abnormally low .230 batting average on balls in play. Utley won a title with the Phillies in 2008, and the Dodgers view him as an important, albeit limited, element of their bid to win one in '16.
3. Bartolo Colon, Mets
The dual assumptions that Colon is not only human but that he will, indeed, have to retire one day are bold ones, no doubt. Once again, the Mets are counting on Colon to show their dominant young starters the ropes -- and yes, we mean that literally.
Colon turns 43 in May, and there are jokes aplenty about his size and his plate presence. But you can't deny the dedication -- or that, nearly 3,000 innings into a career that began in 1997, he can still befuddle batters. Colon reinvented himself as a reliever during the 2015 run to the National League championship, and the Mets have the goods to get back to the World Series stage in 2016.
4. Ichiro Suzuki, Marlins
Much of the hope associated with the Marlins revolves around their young players -- especially a healthy Jose Fernandez and Giancarlo Stanton. But don't forget their 42-year-old part-time outfielder, who is back on another one-year deal. Clearly, Ichiro's most pressing matter is the search for his 3,000th stateside hit -- a search that was slowed by his career-low .229 average in 438 plate appearances last season. But he's just 65 hits shy of the mark going into 2016.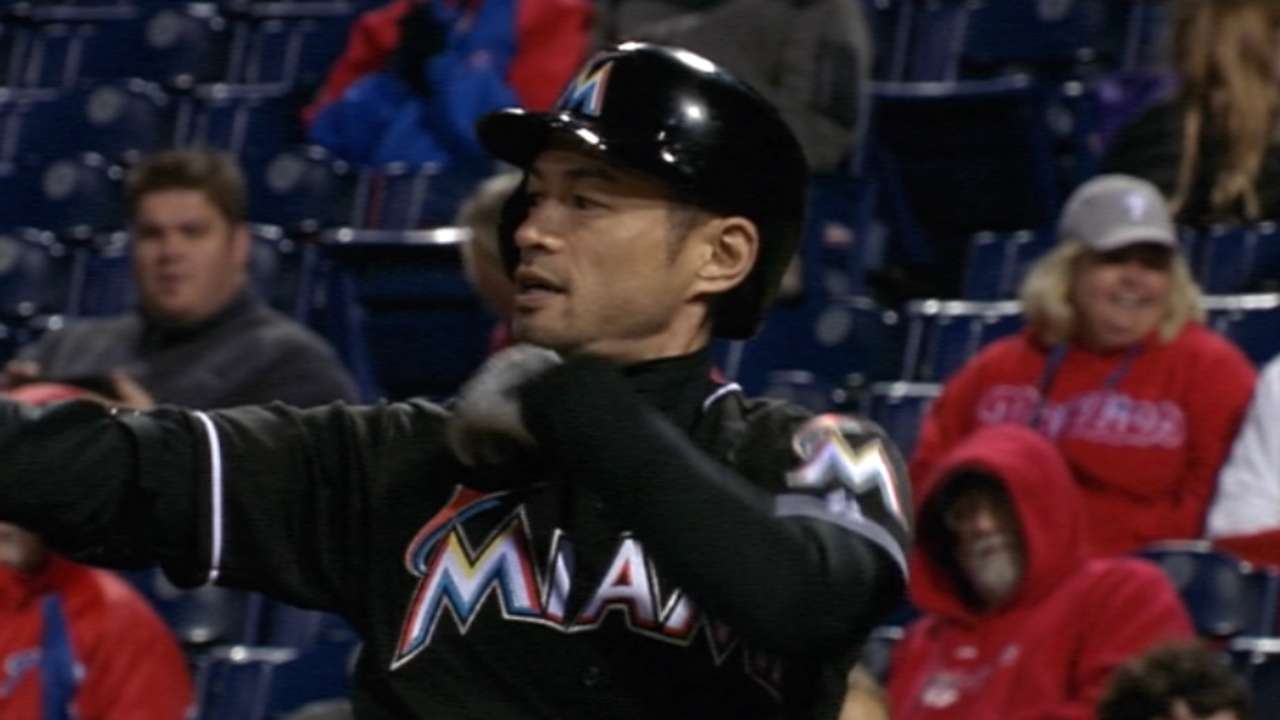 As far as the World Series is concerned, Ichiro has never been there. He's appeared in just two postseasons: with the Mariners in his rookie year of 2001 and with the Yankees in '12.
5. Carlos Beltran, Yankees
One of the great switch-hitters of all time, Beltran, an eight-time All-Star, is still searching for that elusive World Series ring on a Yanks team built around a bullish bullpen and some, shall we say, mature presences like him in their lineup. Entering the final year of his contract, Beltran, who turns 39 in April, hasn't said for certain whether he plans to come back for more in 2017, though he did tell the New York Post recently: "If I feel like I have [had] enough, I'll go home."
Beltran got off to a miserable start in 2015, though he recovered nicely, finishing with a .276/.337/.471 slash line, with 19 homers and 34 doubles. So he's still got a lot of offense left in the tank. But Beltran has also endured myriad injury issues in recent years, including the rib bruise he suffered in his first and only World Series in 2013.
Anthony Castrovince is a reporter for MLB.com. Read his columns and follow him on Twitter at @Castrovince. This story was not subject to the approval of Major League Baseball or its clubs.