Scales hopes minorities reach new heights
Angels special assistant reflects on Black History Month, MLB's future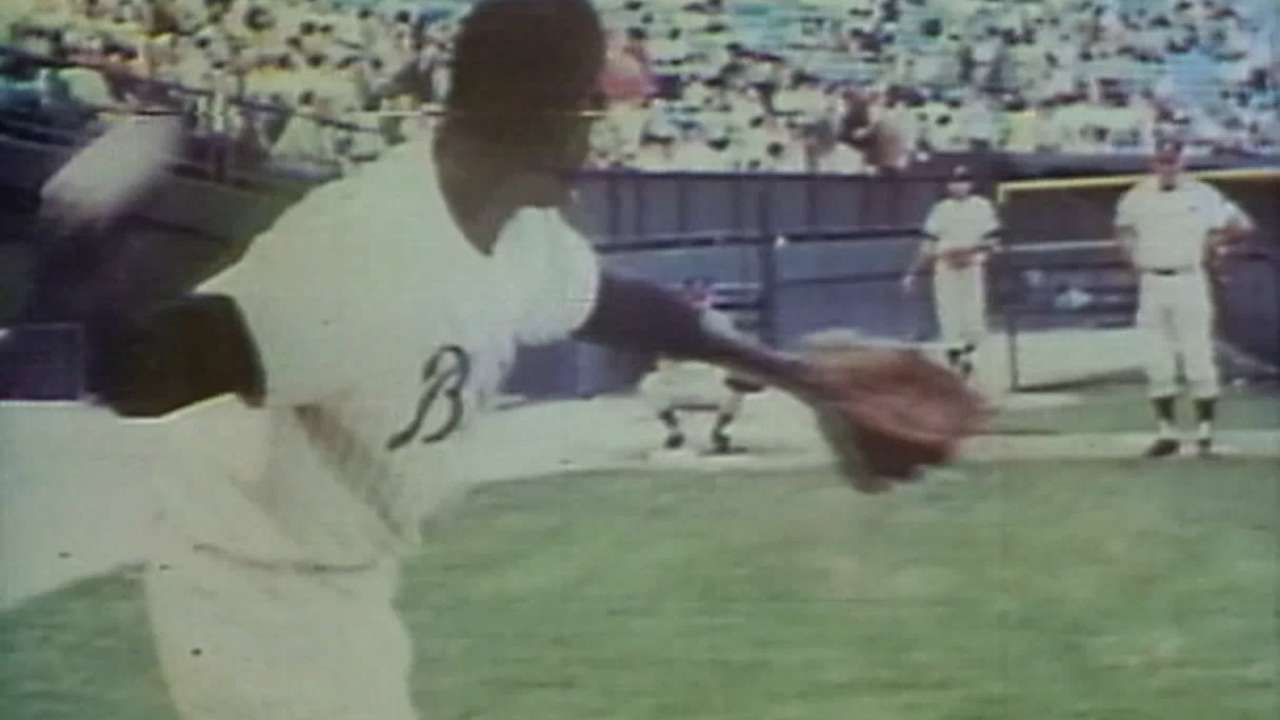 ANAHEIM -- Angels special assistant Bobby Scales is young enough, lucky enough, to have only heard about the plight of African-Americans secondhand. His mother grew up in Michigan and told him about how the 1967 Detroit riots took place right outside her door. His father went to segregated schools in suburban Atlanta and remembered how all his books were outdated hand-me-downs.
"You hear those stories, and it's powerful, man," Scales said. "It makes you want to do better. It makes you want to do whatever you need to do to make this world a better place."
Scales was born in Michigan and attended high school in Georgia, but under far different circumstances than his father. Scales spent 14 years in professional baseball, including one in Japan, then became the Angels' director of player development almost immediately after retirement in 2012, spending the last three seasons in that role under former general manager Jerry Dipoto.
Black History Month, celebrated throughout February, represents "a piece of American history that needs to be celebrated every month, because it's part of who we are as a country," Scales said. "If it takes shining a light on it one month a year, so be it, but I think it's important for people of all colors, views and religions to understand the role black people have played in our country, not just baseball-wise, but in all areas."
African-Americans are continually less prominent in the game, a trend Major League Baseball has long tried to reverse by building academies and organizing youth leagues in the inner city. Scales is happy to see MLB take those steps, pleased to know "that they care, that they're invested."
But in Scales' mind, there's a lingering issue.
"We have to make the game more attractive," he said. "Why do you do things when you're a kid? Because it's fun. Black kids are drawn to anything, whether it's baseball, football, basketball. They like to be drawn to it because it's fun. They like watching it on TV, they like playing it. So make the game more attractive, and hopefully they get to a point where they can actually stay with that as a fan long after their playing days are over. I think that's the key."
Another issue facing MLB is a lack of minorities in prominent positions. Dusty Baker of the Nats and Dave Roberts of the Dodgers are the only two African-American managers, and both were hired this offseason. Only four minorities -- Dave Stewart of the D-backs, Michael Hill of the Marlins, Al Avila of the Tigers and Farhan Zaidi of the Dodgers -- are general managers, and that is actually a marked improvement.
Rob Manfred, starting his second year as Commissioner, has talked frequently about how important it is for MLB to employ more minorities.
Scales just wants a fighting chance.
"Being in the conversation, being in the right circles, getting opportunities -- we do not want handouts," Scales, 38, said. "We just want an opportunity to win the job like anybody else."
Alden Gonzalez is a reporter for MLB.com. Follow him on Twitter @Alden_Gonzalez and Facebook , and listen to his podcast. This story was not subject to the approval of Major League Baseball or its clubs.