Crane ready for another Astros playoff run
Owner a year ago correctly predicted postseason trip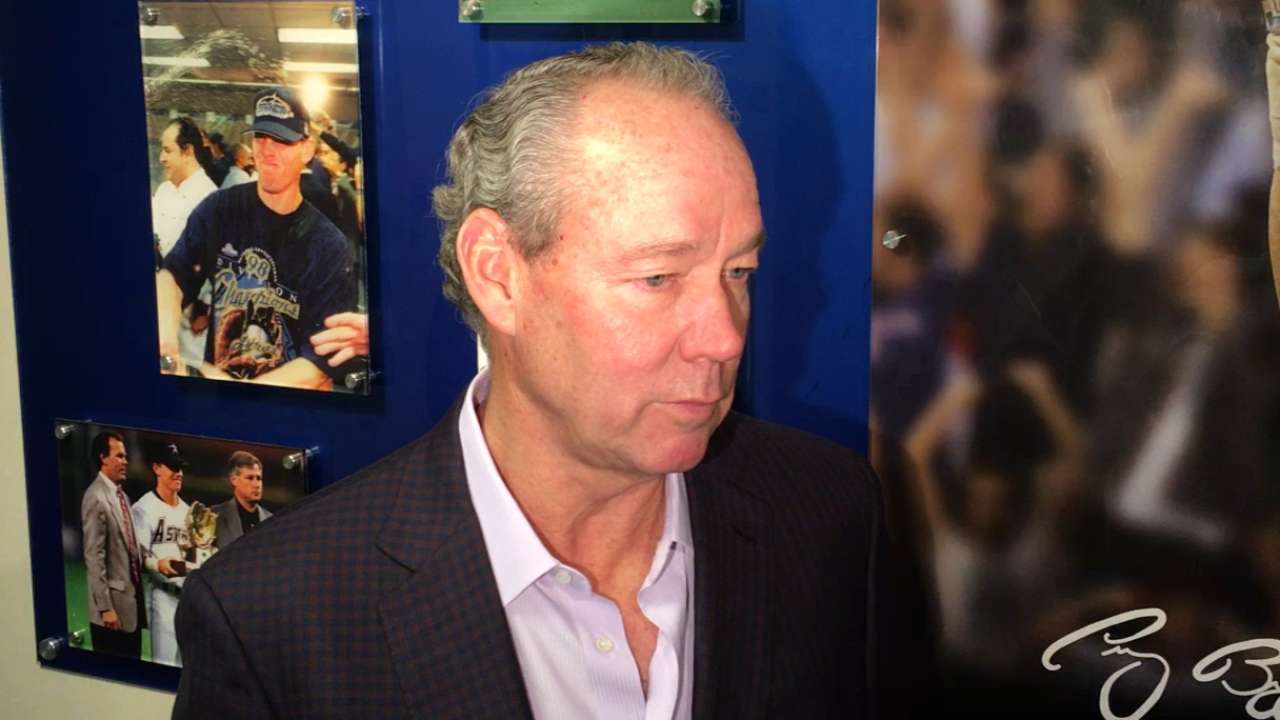 HOUSTON -- It was this time a year ago that Astros owner Jim Crane raised a few eyebrows by making the bold proclamation his team would make the postseason in 2015. Crane didn't beat his chest about his prediction when speaking to the media Friday at Minute Maid Park, but said he's pleased with the direction of the club and looks forward to big things in 2016.
The Astros -- who were baseball's biggest surprise team last year, when they won the American League Wild Card before losing in five games to the Royals in the AL Division Series -- are poised to contend again and are one of the favorites to win the AL West.
"I got a lot of heat over that because nobody believed me," Crane joked. "We felt we had a pretty good nucleus of guys, and it came together well. We're really proud of what they did. We're really focused on this year now, and with a few additions we made, we think we really have good chance to do it again this year."
Crane was speaking at the Houston Winter Invitational, a Division II college baseball tournament that's been held at Minute Maid Park the past four years. Crane played baseball at Central Missouri, which has participated in the tournament all four seasons.
With the start of Spring Training less than two weeks away, Crane said expectations are getting higher for his team, which should have a payroll of about $100 million. He said season-ticket sales are up 3,000 from last year.
"The chemistry is good," Crane said. "You can feel that. We've added a few players, and the experience the guys got last year by making the playoffs and getting a taste of that, everybody is in here working hard and nobody is taking anything for granted. We think we've got good chemistry, not only in the front office but on the field, and the guys play together and like to be around together. We brought a lot of the same guys back and made a few additions."
Crane wouldn't go as far as saying he expected the Astros to make the playoffs again this year, but he said getting into the postseason means anything could happen.
"The playoffs are the key, getting in the playoffs and seeing what happens," he said. "We were a play or two away from moving to the next set of games. Teams are very even in the playoffs and whoever gets hot -- as we saw Kansas City get hot -- anybody can win it. The key is just getting in. Hopefully you can win the division and get a little home-field advantage and that always helps. That's the first goal."
Jim Crane on looking forward to 2016 season: "The key is getting into the playoffs." #Astros

— Houston Astros (@astros) February 5, 2016
Meanwhile, Crane said the Astros and Nationals are optimistic they will be moving into their new Spring Training facility at this time next year. The teams recently started construction on a shared facility in West Palm Beach, Fla., to be called the Ballpark of the Palm Beaches.
There are concerns any extended periods of rain could push back the timetable of the construction of the site, which is being built on what was a 140-acre landfill, but Crane remains optimistic this will be the final Spring Training in Kissimmee.
"I was down there a week ago and drove by," he said. "There's a lot of dirt moving and they're pouring some concrete. We're going to be on a buzzer-beater there, but we're working hard to get it done. We have to be in there by this time next year. Everything, so far, seems to be on schedule, but it's going to be tight and they're working hard. Everybody is working together -- the city, state and county. It's going to be a beautiful facility, a big upgrade for us. Not only for the fans, but for the players. Getting in and out of there will be a little easier."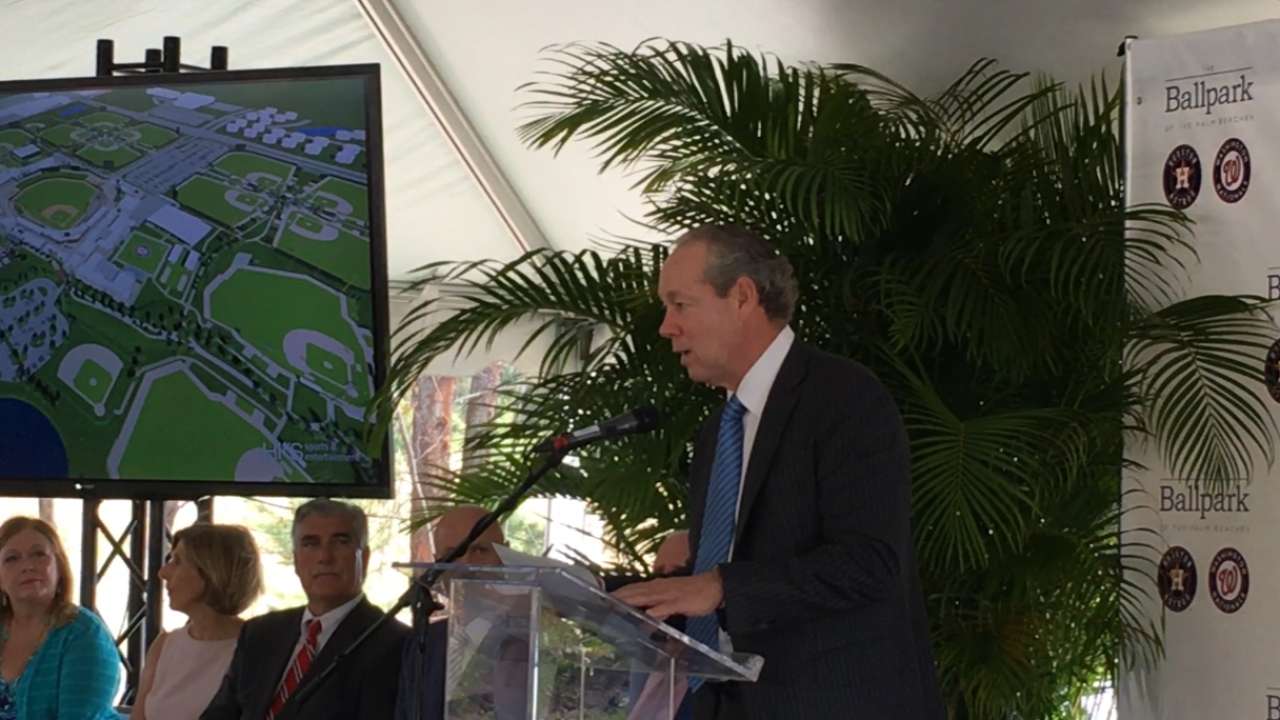 Brian McTaggart is a reporter for MLB.com and writes an MLBlog, Tag's Lines. Follow @brianmctaggart on Twitter and listen to his podcast. This story was not subject to the approval of Major League Baseball or its clubs.